2021 Pan-Am Championships
4 Matches We Hope To See At Pan-Ams
4 Matches We Hope To See At Pan-Ams
Some of the best potential men's freestyle matches at the 2021 Pan-Am Championships
May 27, 2021
by Jon Kozak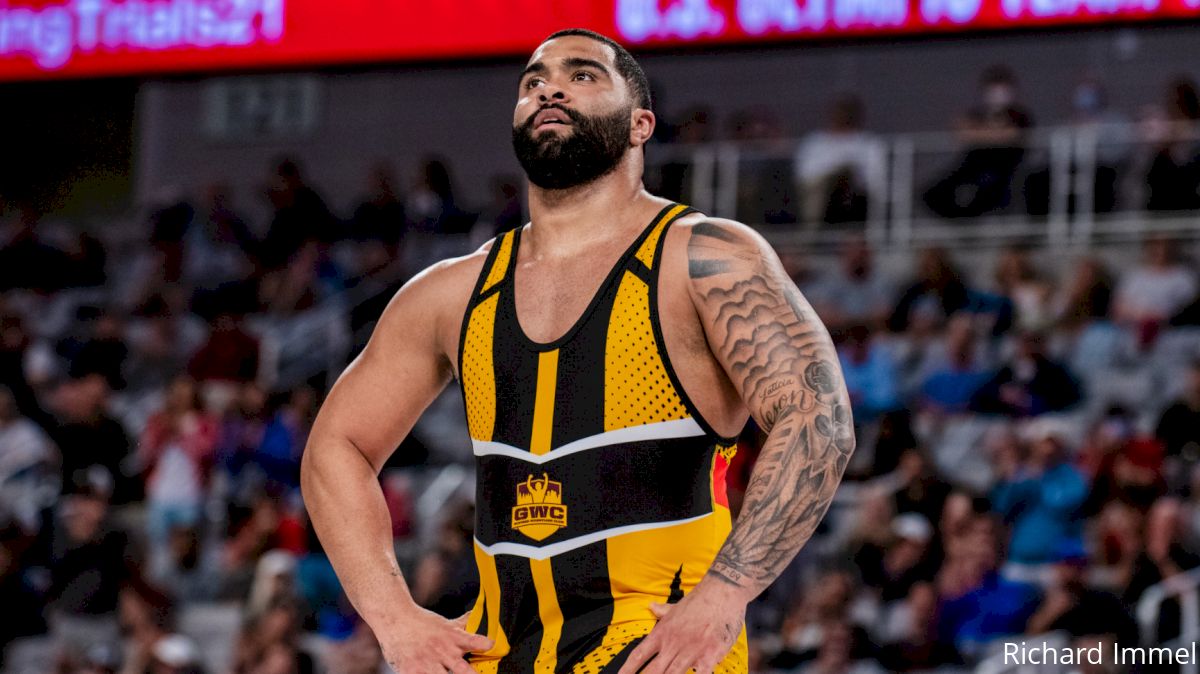 Unlock this article, live events, and more with a subscription!
Get Started
Already a subscriber? Log In
The 2021 Pan-Am Championships will feature 4 of Team USA's Olympians in Men's Freestyle. The tournament will also feature all 10 weight classes. Take a look at some of the best potential matches that could go down in Guatemala City.
Watch the 2021 Senior Pan-Am Championships
May 27-30 | Starting 12:00PM ET each day
Joey McKenna vs Agustin Destribats/Sebastian Rivera - 65kg
65kg is the deepest and most intriguing weight at the 2021 Pan-Am Championships and should come down to Joey McKenna, Sebastian Rivera and Agustin Destribats. Rivera, a 2 time All-American for Northwestern and once for Rutgers, is still a bit unknown on the international scene but could put himself on the radar at 65kg should he beat one or both of Destribats and McKenna. Destribats, on the other hand, will be forever known as the man keeping America out of the Olympics at 65kg after he pinned Zain Retherford at the 2020 Pan-Am Olympic Qualifier. However, he also recently won the 2021 Dan Kolov tournament in Bulgaria and has had close losses to Jordan Oliver (3-3) and Yianni Diakomihalis (7-4).
Joey McKenna is coming off his runner-up performance at the Olympic Trials and is looking to cement himself as one of the best 65kg wrestlers in the world. McKenna has been successful at age level world championship - placing silver at Junior World and bronze at U23 World but has yet to win a senior level tournament. Because of his past international and recent domestic success, McKenna should be considered the favorite in either match up against Destribats or Rivera.
Tommy Gantt vs Nestor Taffur - 79kg
While Tommy Gantt is a more credentialed folkstyle wrestler, Taffur has been a staple on the senior level over the last 6 years. He took silver at the 2017 Pan-Am Championships and bronze in 2018. He also represented Columbia at the World Championships 3 times. Taffur will look to use his freestyle experience against Gantt who has only wrestled in 4 international tournaments and is competing at his first up at 79kg.
Gable Steveson vs Aly Barghout - 125kg
Most American fans believe Gable Steveson will bring home a medal from Tokyo. Steveson could continue to build the excitement with gold this weekend but will face a tough heavyweight from Canada. However, it's not the Canadian heavyweight most of us would expect. Instead of sending their Olympian Amar Dhesi, Canada chose to send Aly Barghout in his place. While Barghout and Steveson have never wrestled, they have been in the same bracket with varied results. In 2017, Gable Steveson won the Junior World Championships. Barghout was in the same bracket and did not place. Then in 2018, Barghout took silver at Junior Worlds and Steveson did not place. Three years have passed and Steveson has made major improvements. It will be interesting to see how Barghout has progressed in that time and if he can challenge Steveson.
Vito Arujau vs Guesseppe Rea - 57kg
Arujau is one of the most exciting freestyle wrestlers to watch because he puts up a lot of points and isn't afraid to get scored on. This was seen in Rea and Arujau's last match; they combined to score 24 points and Arujau came out on top in a 16-8 thriller (RTC match in March). Should Arujau and Rea meet again, expect both to attack frequently and points to go on the board in bunches.
While most USA fans know Arujau for his collegiate and international success, Rea might still be unknown. Though he represents Ecuador, Rea wrestled for Stroudsburg High School (Pennsylvania) and was a Division III All-American for Wilkes University. He's currently training out of the Lehigh Valley Wrestling Club.