2021 World Olympic Games Qualifier
Coon And Porter's Results At The Olympic Qualifier
Coon And Porter's Results At The Olympic Qualifier
Results for Jesse Porter and Adam Coon at the 2021 World Olympic Games Qualifier.
May 8, 2021
by Jon Kozak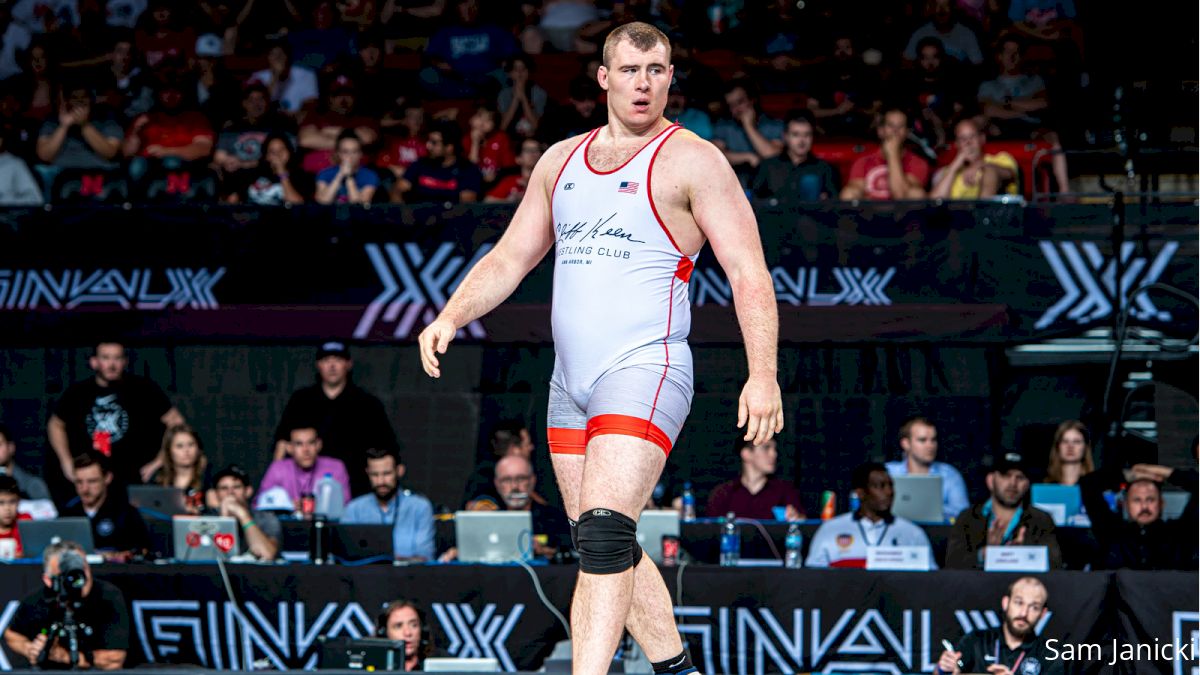 Unlock this article, live events, and more with a subscription!
Get Started
Already a subscriber? Log In
Adam Coon and Jesse Porter must make the finals of the 2021 World Olympic Games Qualifier to become Olympians. Check out their round by round results below.
Watch the World Olympic Games Qualifier LIVE on FloWrestling
Thursday through Sunday, May 6-9, 2021
Jesse Porter - 77kg
Rd of 32: 9-0 win over Marciano Ali (PUR)
Ali got put-down first and Porter would get a big lift to earn 4 points and go up 5-0. Porter would earn another 4 and with the bout via tech fall-9-0.
Rd of 16: 7-0 loss to Fatih Cengiz (TUR)
Cengiz took control of ties and the mat early to get Porter put down with a little over a minute into the first period. Porter hit a quick stand-up and escaped from forced par terre in about 1 second...Cengiz still led1-0. With just 10 seconds left in the first, Porter attempted a throw but Ceniz was prepared and caught him on his back. Cengiz led 5-0 at the break.
Not much in the second. Cengiz continued to control ties and the center of the mat despite Porter's best efforts. Porter attempted a last-second throw attempt that was again countered by Cengiz for 2. Porter falls 7-0 to Cengiz and is eliminated from the Olympics.
Adam Coon - 130kg
Rd of 16: Pinned Murat Ramonov (KGZ)
Both Coon and Ramonov dug early for body locks but Coon able to move Ramonov around the mat with ease. Coon earned an early step-out point to go up 1-0. Shortly after the point, Ramonov went for a body lock but Coon countered and planted Ramonov on his back to get the fall just under a minute into the match!
Quarter-Finals: 6-3 loss to Mykola Kuchmii (UKR)
Kuchmii hit an arm spin and earned 4 points a minute into the match to go up 4-0. Kuchmii worked hard for a two-on-one to tie up Coon and keep him from getting to underhooks. Kuchmii then earned another point after Coon was placed into forced par terre but was unable to get a turn - 5-0 at the end of the first period.
At the start of the second period, Kuchmii was able to use an underhook and force Coon out of bounds for a step-out. Coon then countered with his own step-out a few seconds later and the score was 6-1 with 2:30 to go in the match. For the next 2 minutes Coon fought hard in the ties and moved Kuchmii around the mat and was finally able to get a caution and step-out with 30 seconds remaining. Coon trailed 6-3 but was unable to score and that was the way it ended. Coon fell-6-3 to Kuchmii.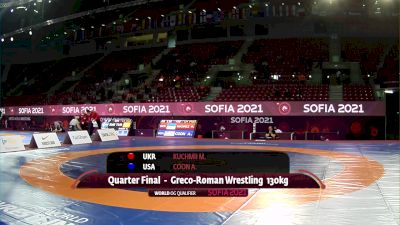 Unlock this video, live events, and more with a subscription!
Get Started
Already a subscriber? Log In