The Iowa Hawkeyes Are Recruiting Austin Gomez
The Iowa Hawkeyes Are Recruiting Austin Gomez
The Iowa Hawkeyes are actively recruiting former Iowa State wrestler, Austin Gomez.
May 6, 2021
by Christian Pyles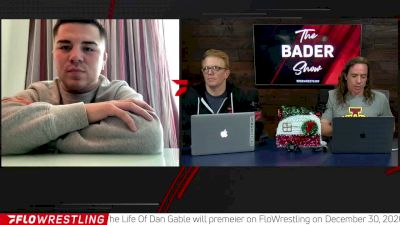 The Iowa Hawkeyes have entered the Austin Gomez sweepstakes. The high-flying Illinois product announced in April he wanted to transfer out of Iowa State. He had already been contacted by Wisconsin, UNI, Wyoming, Oklahoma State and Oklahoma. Iowa staff reached out to Austin today.
Questions of fit for Gomez at Iowa immediately arise as Austin has made it known he wants to move up to 141 pounds, a weight currently occupied by NCAA Finalist and recent Senior Nationals Champion, Jaydin Eierman.
A move up in weight for Eierman may not be out of the question, this would make Austin Gomez an instant impact wrestler for the Iowa Hawkeyes. Thought Max Murin has been high quality every step of the way for Iowa, there's little doubt that moving Eierman to 149 would be an upgrade for Iowa.
Though Gomez doesn't appear to be nearing a decision, there's no question the Hawkeyes will get a strong look.