2021 National Prep Wrestling Championship
Malvern's 6 Champs Headline National Preps
Malvern's 6 Champs Headline National Preps
This week's National Prep Open left high school wrestling fans with some significant takeaways. First among them is the strength of Malvern Prep.
May 6, 2021
by David Bray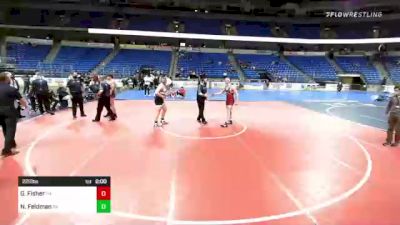 Unlock this video, live events, and more with a subscription!
Get Started
Already a subscriber? Log In
Unlock this article, live events, and more with a subscription!
Get Started
Already a subscriber? Log In
National Preps had a unique look this year. Not every team brought a full squad due to Junior Nationals happening at the same time and COVID-19 complications, but the big brackets still had plenty of studs in the mix. By the end of the finals, Malvern Prep had stollen the show, and wrestling fans were left with a number of significant takeaways.
Malvern Prep Goes 6 for 6 in Finals
Jack Consiglio is the #8 ranked 106-pounder in the country, and he got the ball rolling for the Friars in the finals. He beat Carter Nogle 6-1 which set the stage for a strong team performance.
At 126 lbs, #17 Spencer Barnhart had a tough match on his hands against #19 Daniel Sheen of Wyoming Sem. Sheen went out to a 5-0 lead in the first, but Barnhart slowly clawed his way back into the bout. At the beginning of the third, Sheen led 5-4 and extended his lead with an escape. Barnhart tied it up with a nice go-behind takedown and then took the lead off two nearfall from a tilt.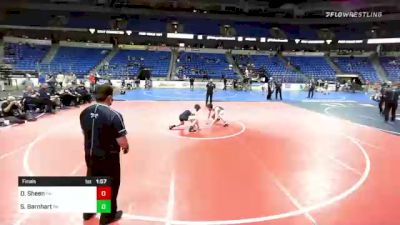 Unlock this video, live events, and more with a subscription!
Get Started
Already a subscriber? Log In
The first two Malvern Prep finals victories indicated that this team was rolling, and their murderer's row of upper weights had yet to take the mat. The big four started with #2 Jack Wehmeyer at 182 lbs. Wehmeyer's opponent was #10 TJ Stewart of Blair Academy, a guy who, like Wehmeyer, has improved as much as anyone in the country since last year's National Preps. Their tight battle needed overtime, and while there was some question about whether Wehmeyer should have been awarded a sudden-victory takedown, he got his hand raised to keep the Friars' finalist victory streak alive.
At 195 lbs, Caden Rogers had a tough opponent in #20 David Harper. Rogers dragged to a head-outside single in the first period. It was the only takedown in the 3-1 Rogers victory.
Nick Feldman took the mat at 220 lbs as a massive favorite. He's #1 in the country and is a combined 22-0 over the past four weekends at Tyrant Columbus Day Duals, Ultimate Club Duals, NHSCAs, and National Preps. He pinned Gabe Fischer early in the third period.
The last final of the day saw then #12 Cole Deery against former #7 Jake Kaminski. Those rankings have now changed as Deery knocked off Kaminski in an overtime bout. The match ended in injury default after Deery took a 3-1 lead following the first 30 second rideout period.
This Malvern Prep squad established themselves as the premier team in the country, and with all six champs returning next year, they are only likely to improve from here.
Other Takeaways
While Malvern Prep was the biggest story at National Preps, there were a number of significant takeaways that didn't involve the Friars. Nico Provo, Shayne Van Ness, and Gabe Arnold all stood out for various reasons as well.
It remains clear that Cornell will be a strong lightweight room for a while. Roughly a month ago, Vito Arujau made the Olympic Trials Finals and the same weekend that Cornell Commit Brett Ungar upset #1 Richie Figueroa. Nico Provo's title at National Preps on the heels of his NHSCA victory last week gives Cornell fans a whole lot to look forward to from their incoming lightweights. Throw in Dom LaJoie, Greg Diakomihalis, and the rest of the room, and that's a stacked set of guys.
Shane Van Ness won another National Prep title. That was no surprise, but it was interesting to see him compete at 138 lbs. Some wrestling fans had speculated that Van Ness might be working on bulking up with his eyes on the potential Penn State spot at 157 lbs next year. That now seems unlikely as Van Ness competed at 138 lbs and looked excellent doing so.
Gabe Arnold remains a major problem for high school upper weights. He hit a bump in the road at the Cadet World Team Trials last week with two losses to Ryder Rogotzke, but he bounced back at National Preps with his second straight title. It was hard-earned with a finals victory over Harvard commit, #13 Alex Whitworth. Make no mistake, Gabe Arnold is going to keep being excellent.
Full Finals Results