2021 UWW Junior and Senior Nationals
Best Potential Matches At Senior Nationals
Best Potential Matches At Senior Nationals
Check out the top matches we could see at the US Senior Open this weekend.
Apr 28, 2021
by Jon Kozak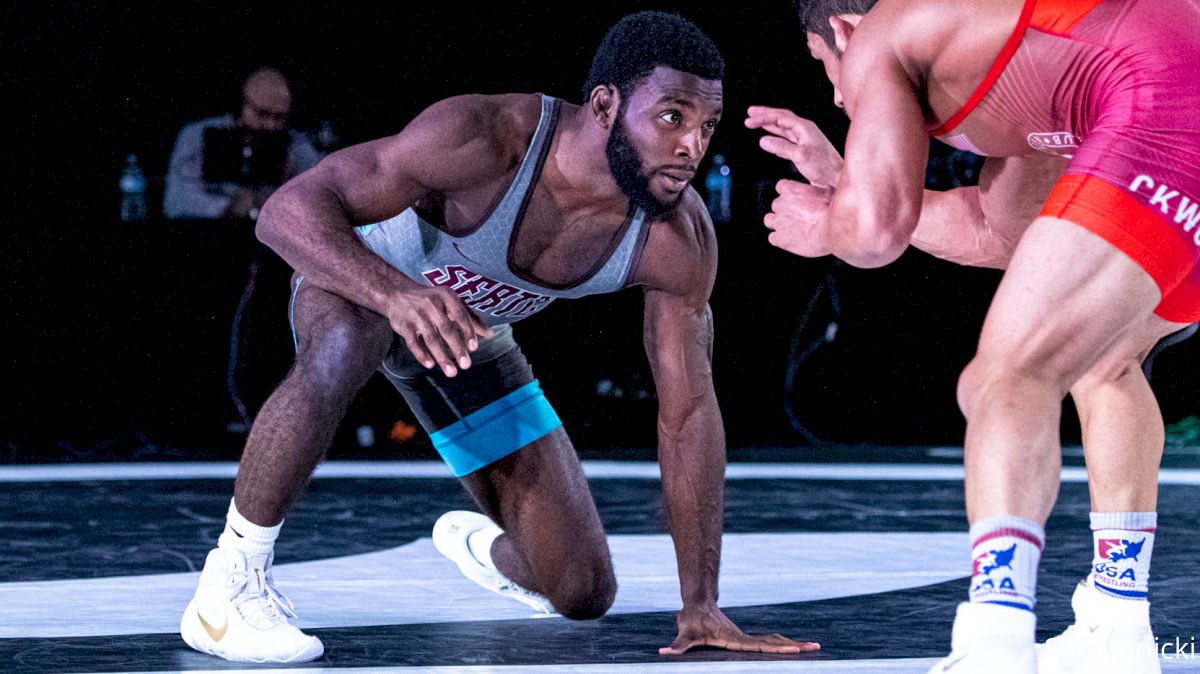 There will be a number of incredible matches going down this weekend at the US Open. Take a look at the top 5 we hope to see at the senior level.
Kyven Gadson vs Nate Jackson
In 2015 Kyven Gadson was wrestling 197 for Iowa State and Nate Jackson was at 174 for Indiana - now we could see them wrestle at 92kg this weekend. With the level both Gadson and Jackson have proven to be at, expect this match to be a preview of a semi-final or finals match at the 2021 World Team Trials.
James Green vs Alec Pantaleo
Should Green and Pantaleo meet, it will be a rematch of their semi-final bout at the 150lbs 8-man tournament back in December 2020. There, Green won 4-2 on a takedown and two step-out points. Pantaleo was never able to get his offense going and only scored on two step-outs. Expect these two to battle for the coming years for the world team spot at 70kg. If they meet this weekend, expect a close match, decided by 1 or 2 scores.
Green vs Pantaleo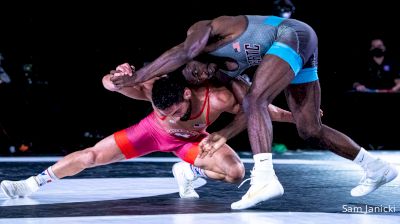 Mark Hall vs Trent Hidlay
Trent Hidlay has suffered 1 loss in his senior level career - a 2-1 decision to Gabe Dean at the 2020 Sr. Nationals. To be fair, he only has 10 other senior level matches but has defeated the likes of Myles Amine, Drew Foster, Dom Abounader, and Brett Pfarr in those bouts. The matchup with Mark Hall should be outstanding and give us insight on where these two stand in the field at 86kg in America.
Hidlay takes out Amine at RTC Cup: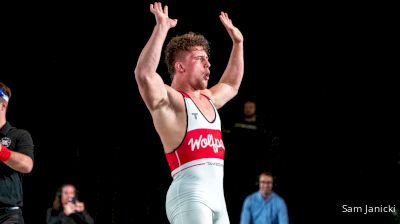 Unlock this video, live events, and more with a subscription!
Get Started
Already a subscriber? Log In
Tony Cassioppi vs Dom Bradley
This is Tony Cassioppi's first senior level tournament and we'll learn quickly how close he is to the top at 125kg in America. For over 10 years American heavyweights have had to get by Bradley if they wanted to challenge for a World Team spot and not many have been successful. In fact, the only Americans who have beaten Dom Bradley in the past 3 years are Jake Varner, Adam Coon, Tony Nelson, Tanner Hall, Gable Steveson, and Michael Kosoy. If Tony Cassioppi wants to be considered a threat at the senior level, he'll have to beat Dom Bradley sooner or later.
Jaydin Eierman vs Dom Demas
35 points! That's how many went on the scoreboard the last time Jaydin Eierman and Dom Demas wrestled. That match took place at the 2019 World Team Trials and Eierman would go on to win 20-15. Anything can happen when either of these guys take the mat and the combination of Demas and Eierman should be pure electricity if they meet in Coralville.
Eierman vs Demas at the 2019 WTT: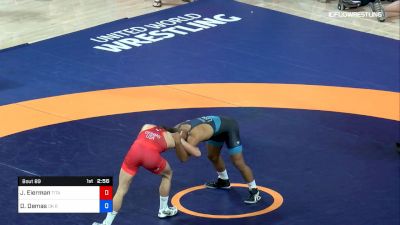 Unlock this video, live events, and more with a subscription!
Get Started
Already a subscriber? Log In
Honorable Mention:
Isaiah Martinez vs Taylor Lujan
Jacori Teemer vs James Green
Yahya Thomas vs Alec Pantaleo
Chance Marsteller vs David McFadden
Pat Lugo vs Jaydin Eierman