2021 Last Chance US Olympic Trials Qualifier
Cornell Dealing With A Double Dean Departure
Cornell Dealing With A Double Dean Departure
After losing this past season to COVID-19 restrictions, it appears NCAA finalist Max Dean is determined not to lose another year to the pandemic.
Apr 9, 2021
by Andy Hamilton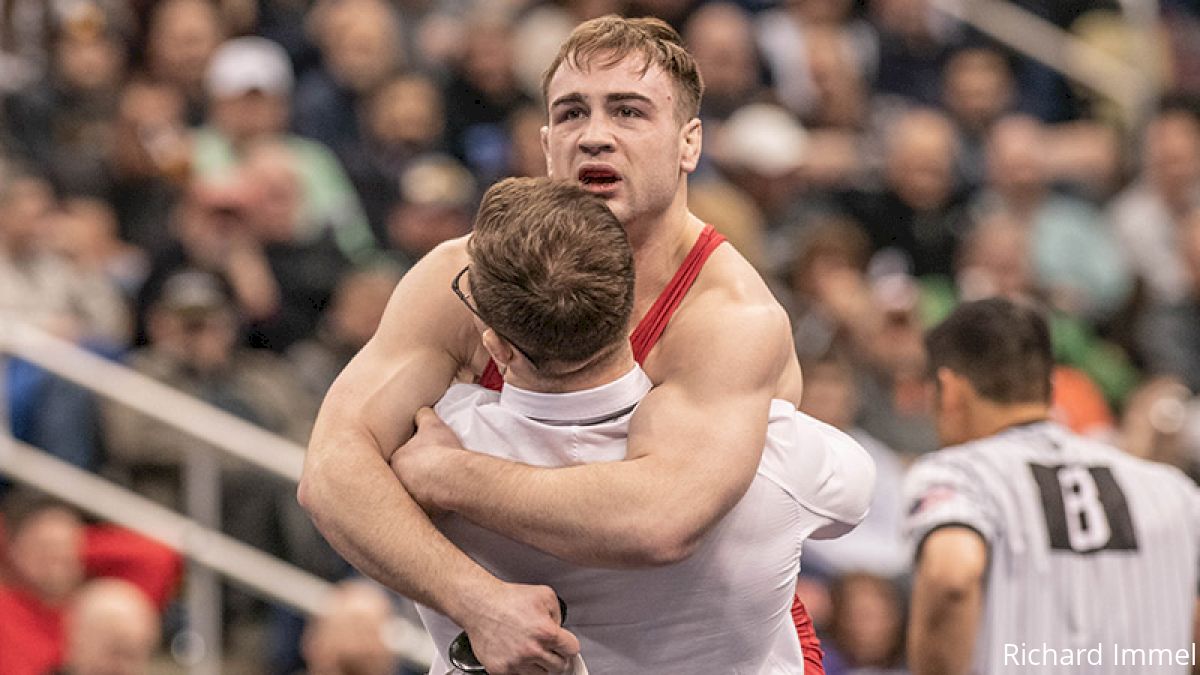 Unlock this article, live events, and more with a subscription!
Get Started
Already a subscriber? Log In
For the better part of the past decade, Rob Koll could turn to one family to fill the 184-pound slot in the Cornell lineup and perform at a high level.
Gabe Dean joined the Big Red with little recruiting fanfare but developed into a big star, reaching the NCAA finals three times and winning a pair of titles. His career at Cornell ended right as his younger brother Max's began, and the victories continued for the Big Red. Max placed eighth at the NCAA Championships as a freshman in 2018 and reached the national finals in 2019 with Gabe in his corner as a Cornell assistant.
Max Dean likely would've been a title contender again this season if the Ivy League had not shut down its sports seasons amid the COVID-19 pandemic. And after losing one season, it appears Dean is determined not to lose another.
The Michigan native has entered the transfer portal.
"He's concerned that there's not going to be a season at Cornell," Big Red coach Rob Koll said. "That's literally it. I disagree, but he's already given up a year. I told the guys there's no reason to think that we won't have a season. But that's really all there is to (his decision)."
Cornell recently became one of the first universities to announce that it will require students to be fully vaccinated before returning to campus this fall and Koll said Dean is "not a big fan of that" decision.
"But the big thing is … I don't have the power (to guarantee) we're having a season," Koll said. "I have no reason to believe we won't. Things are opening up. But cancelling the spring season really upset him, and rightfully so. But we're moving on. I couldn't convince him to stay and he's got to do what he thinks is right."
Koll said Gabe Dean, a Cornell assistant for the past four years, is also leaving the Big Red staff.
Attempts to reach the Dean family for this story were unsuccessful.
Koll said Max first mentioned the possibility of transferring last month.
"I was hoping he'd give it more time," Koll said. "But after the (Olympic) Trials they decided they wanted to figure it out sooner than later."
Max Dean went 2-2 at the Last Chance Qualifier. He entered the tournament as the seventh seed and won his first two bouts before losing to Nate Jackson and Cornell freshman Chris Foca.
In two seasons with the Big Red, Dean compiled a 57-12 record and registered 30 bonus-point victories.
"I'm sure he's going to have many options," Koll said. "He's an incredibly hard-working kid, he's very talented and he's tough as hell."