2021 USA Wrestling Olympic Team Trials Watch Party
Saying Good-Bye To Wrestling After The 2021 Olympic Trials
Saying Good-Bye To Wrestling After The 2021 Olympic Trials
Here are a few of the prominent names that have indicated that they will no longer compete after the 2021 Olympic Trials.
Apr 7, 2021
by Kyle Klingman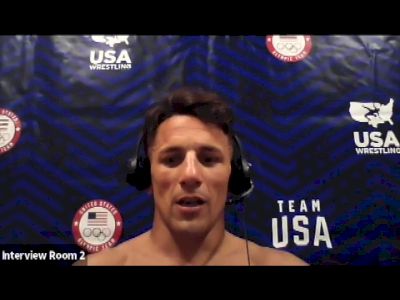 Unlock this video, live events, and more with a subscription!
Get Started
Already a subscriber? Log In
Unlock this article, live events, and more with a subscription!
Get Started
Already a subscriber? Log In
The goal is a gold medal at the Olympics Games. When that goal is no longer a reality, many of the country's best wrestlers retire from active competition immediately following the Olympic Trials.
The 2021 Olympic Trials were no different. Several of the top names in wrestling made the decision to step away from the sport as a competitor after losing at the trials in Fort Worth, Texas.
Remember, this may be a moment-to-moment decision. Several announce their retirements only to compete again once the competitive juices start flowing and once the Olympic Trials come around.
Here are a few wrestlers that have indicated they are retiring from wrestling — for now.
Jon Anderson
Weight: GR 87 kg
Age: 36
Although Anderson never made a World or Olympic team, he was a staple of the U.S. Greco program for nearly a decade. Anderson wrestled for the first time in high school, which led to wrestling at the 2006 NCAA championships for Army. He was a three-time World Team Trials runner-up, a silver medalist at the 2014 Military Games, and a 2015 Pan-American Games champion. Anderson went 1-2 at the 2021 Olympic Trials.
Raymond Bunker
Weight: GR 67 kg
Age: 26
Bunker had quite a year in 2019. He won Final X and wrestled at the World Championships in Nur Sultan at 72 kg — then cut to 67 kg for this year's Olympic Trials where he was seeded second. Bunker won his first match, 10-2, over Michael Hooker before losing to Benji Peak, 9-0, in the semifinals of the challenge tournament. The Marine star has indicated that he will pursue a career in Mixed Martial Arts.

Jackie Cataline
Weight: 76 kg
Age: 32
Cataline's career came in segments. She was the nation's best high school wrestler in 2006 and had already made a National team and won the Senior Pan-American Championships.
During stint two, she won two Senior National titles and was No. 2 on the national team.
During stint three, she returned to the 2021 Olympic Trials.
She competed during the 2005 and 2006 seasons — placing in the top three at several prominent domestic tournaments. After a five-year layoff, Cataline returned to competition in 2013 and reached the finals of the World Team Trials in 2014 and 2015 and won the U.S. Open in 2014 and 2016. She won her first two matches at this year's Olympic Trials before dropping a 9-3 match at Victoria Francis in the challenge tournament semifinals.
Ellis Coleman
Weight: GR 67 kg
Age: 29

No matter what Coleman does from this point forward, he will always be known as 'The Flying Squirrel in wrestling circles and beyond. The move he made famous became a viral sensation after he hit 'The Flying Squirrel' at the 2011 Junior World Championships.
Coleman was a whole lot more than a viral video. The Chicago native won five US Open titles and won bronze medals at the 2011 and 2012 Junior Worlds. That's in addition to making four senior World teams (2013, 2017-19) and competing at the 2012 Olympics.
At this year's trials, Coleman won the challenge tournament to reach the best-of-three finals against Army teammate Alejandro Sancho. Sancho won in straight matches, 2-0 and 3-1.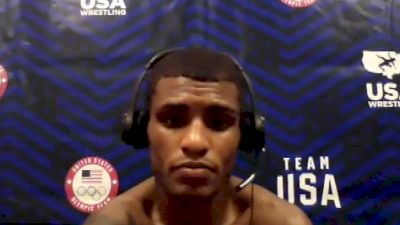 Weight: MFS 87 kg
Age: 30
Molinaro was a surprise winner of the 2016 Olympic Trials after being seeded ninth. He won criteria matches over Brent Metcalf and Logan Stieber before defeating teenage star Aaron Pico in the best-of-three series. The former Penn State NCAA champion placed fifth at the Olympics — dropping a 4-2 match to current two-time World champion Frank Chamizo (Italy) for the bronze medal.
Following the 2016 Olympics, Molinaro moved up to 70 kilograms but was unable to secure a World team berth. The current Arizona State assistant first announced his retirement from wrestling during a broadcast of Flo Radio Live in March of 2020 but decided to return for the 2021 Olympic Trials. Molinaro defeated Evan Henderson, 10-1, in his opening match before losing to Yianni Diakomihalis by technical superiority, 10-0. He did not compete in the consolation bracket.
Josef Rau
Weight: GR 87 kg
Age: 30
Rau — a World teamer in 2014 and 2019 — took an unconventional path to make Greco teams for the United States. The former Elmhurst standout won a D3 title in 2013 before pursuing international wrestling in earnest. While most wrestlers focus on a single discipline, Rau was known for wrestling in both freestyle and Greco tournaments — and he often competed at different weights.
The United States Greco program should be grateful for Rau's efforts — especially this year. Rau qualified the 87 kg weight for the Olympics when he placed in the top two at the Pan-Am Olympic Qualifying event in 2019, which earned him a bye to the best-of-three finals at this year's trials. Although lost both matches to John Stefanowicz — the winner of the challenge tournament — Rau will be remembered for his mustache and his ability to entertain.