2021 UWW Cadet, U15 & Futures Nationals
Cadet, U15, & Futures Nationals Are Tough As Nails
Cadet, U15, & Futures Nationals Are Tough As Nails
The Cadet, U15, and Futures brackets are starting to fill up, and the talent pool is deep. Check out who's already in for the Wisconsin Dells.
Apr 20, 2021
by David Bray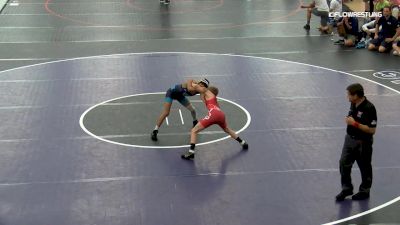 Unlock this video, live events, and more with a subscription!
Get Started
Already a subscriber? Log In
UWW Cadet, U15, and Futures go down this week, and the field is loaded with the next generation of the nation's top talent. Check out everyone who's registered to compete for a spot on Team USA.
Watch Cadet, U15, & Futures Nationals LIVE on FloWrestling
Friday-Sunday, April 23-25, 2021
Cadet Freestyle
45 kg - Bo Bassett, Young Guns (PA)
45 kg - Dru Ayala, Sebolt Wrestling Academy (IA)
45 kg - Javaan Yarbrough, Arsenal Wrestling Club (OH)
45 kg - Andrew Fox, Champions Wrestling Club (UT)
45 kg - BRANDON MORVARI, (MN)
45 kg - Colyn Limbert, Arsenal Wrestling Club (OH)
45 kg - Edwin Sierra, Extreme Heat Wrestling Club (AZ)
45 kg - Layne Kleimann, Team Prestige (UT)
45 kg - Mack Mauger, Team Idaho (ID)
45 kg - Stockton Allen, (OK)
45 kg - Everest Sutton, Mat Sense Wrestling (OR)
45 kg - Davis Motyka, X-Calibur (PA)
48 kg - Aden Valencia, Greco-Roman Development (CA)
48 kg - Nathan Desmond, (PA)
48 kg - Sam Herring, (PA)
48 kg - Benjamin Bast, Askren Wrestling Academy Lake Country (WI)
48 kg - Daniel Guanajuato, (AZ)
48 kg - Elias Navida, Poway High School Wrestling (CA)
48 kg - Hunter Taylor, Victory Wrestling (MO)
48 kg - IAN WERNER, Interior Grappling Academy (AK)
48 kg - Joseph Lathwood, Hawaii Wrestling Academy (HI)
48 kg - Otto Black, Black Fox Wrestling Academy (CO)
48 kg - Tyler Washburn, Garage Boyz Wrestling (FL)
48 kg - Benjamin Dunne, Izzy Style Wrestling (IL)
48 kg - Dominic Ducato (IL)
48 kg - Ernest Perry, Northwest Louisiana Warriors (LA)
48 kg - Alex Green (OH)
51 kg - Marc-Anthony McGowan, Blairstown Wrestling Club (NJ)
51 kg - Nathanael Jesuroga, Sebolt Wrestling Academy (IA)
51 kg - Vincent Kilkeary, Young Guns (PA)
51 kg - Alan Koehler, Pinnacle Wrestling Club (MN)
51 kg - Dalton Perry, (PA)
51 kg - Logan Swensen, Wayzata Youth Wrestling (MN)
51 kg - Paul Kelly, Poway High School Wrestling (CA)
51 kg - Drew Heethuis (MI)
51 kg - Kaedyn Williams, Lancaster Alliance Wrestling Club (LAW) (PA)
51 kg - Nick Treaster, Newton Wrestling Club (KS)
51 kg - Garret Rinken, Immortal Athletics WC (IA)
51 kg - Kolby Warren, Xtreme Training (MO)
51 kg - Marcello Milani (MI)
51 kg - Jesse Loges, MWC Wrestling Academy (NE)
51 kg - Tyson Peach, Team Nazar Training Center (WI)
51 kg - Angel Serrano, Black Fox Wrestling Academy (CO)
51 kg - Colton Gutenberger, (MT)
51 kg - Davis Reiff, (AL)
51 kg - Dillon Cooper, Mill Valley Kids Wrestling Club (KS)
51 kg - Elyle Francisco, Anchorage Youth Wrestling Academy (AK)
51 kg - Gylon Sims, Callan Wrestling Club (IL)
51 kg - Jonathan Morrison, Topeka Blue Thunder Wrestling Club (KS)
51 kg - Noah Smith, (AL)
51 kg - Nolan Wertanen, Michigan West Wrestling Club (MI)
51 kg - Reid Spurley, Sebolt Wrestling Academy (WI)
51 kg - Lucas Ryan (WI)
51 kg - Treygen Morin, Suples Wrestling Club (ID)
55 kg - Cael Hughes, Cowboy Wrestling Club (OK)
55 kg - Cory Land, Ironclad Wrestling Club (AL)
55 kg - Mason Gibson, (PA)
55 kg - Sergio Lemley, Region Wrestling Academy (IN)
55 kg - Adrian Meza, (AZ)
55 kg - Clayton Giddens, Bixby Freestyle/Greco (OK)
55 kg - Gable Porter, Powerhouse Wrestling Club (IA)
55 kg - Grigor Cholakyan, Sunkist Kids/Monster Garage (CA)
55 kg - Spencer Moore, Kentucky Extreme Wrestling Club (KY)
55 kg - Kamdyn Williams, Lancaster Alliance Wrestling Club (LAW) (PA)
55 kg - Kannon Webster (IL)
55 kg - Zan Fugitt (MO)
55 kg - Kael Lauridsen, Nebraska Boyz (NE)
55 kg - Ruben Lorenzana, West Side FS/GR Club (OH)
55 kg - Brady Mason, Mill Valley Kids Wrestling Club (KS)
55 kg - Caleb Olson, Immortal Athletics WC (IA)
55 kg - Chase Kirkland, Three Forks High School Wrestling (MT)
55 kg - Devin Gomez, Western Colorado Wrestling Club (CO)
55 kg - Joshua Vazquez, Izzy Style Wrestling (IL)
55 kg - Maddox Casella, Mill Valley Kids Wrestling Club (KS)
55 kg - Michael Tharpe, Center Grove Wrestling Club (IN)
55 kg - Quintin Wolbert, Askren Wrestling Academy Lake Country (WI)
55 kg - Royce Uhrig, Western Colorado Wrestling Club (CO)
55 kg - Andrew Ramirez, Aces Wrestling Academy (AZ)
55 kg - Anthony Albanese, Legends of Gold (NV)
55 kg - Bryan Winans, Aviators Wrestling (WI)
55 kg - Clayton Jones, (MI)
55 kg - Cole Kunz, (NE)
55 kg - Connor Crumer, Askren Wrestling Academy Lake Country (WI)
55 kg - Daniel Aranda, DeKalb Wrestling Club (IL)
55 kg - Daniel Zepeda, (CA)
55 kg - Derek Guanajuato, (AZ)
55 kg - DJ Gillett, Mat Sense Wrestling (OR)
55 kg - Edmund Enright, (IL)
55 kg - Joey Showalter, Ringers Wrestling Club (WI)
55 kg - Joseph Fernau, Izzy Style Wrestling (IL)
55 kg - Joshua Biagini, (IL)
55 kg - Joshua Neiwert, Inland Northwest Wrestling Training Center (WA)
55 kg - Kaden Ercanbrack, Champions Wrestling Club (UT)
55 kg - Logan Smith, TWC/Arizona Wrestling Club (AZ)
55 kg - Lucas Chavez, Ohio Dawgz (OH)
55 kg - McKinley Robbins, Sebolt Wrestling Academy (IA)
55 kg - Mitchell Neiner, NWWC (WA)
55 kg - Moses Mirabal, (CA)
55 kg - Ryan Avalos, Perrysburg Wrestling Club (OH)
55 kg - Sean Conway, Izzy Style Wrestling (IL)
55 kg - Shay Korhorn, Force Elite (IL)
55 kg - Skyler Hickman, Grindhouse Wrestling Club (AZ)
55 kg - Tanner Frothinger, Team Idaho (ID)
55 kg - Teegan Vasquez, (MT)
60 kg - Jace Roller, Bixby Freestyle/Greco (OK)
60 kg - JJ McComas-Rogers, Cowboy Wrestling Club (OK)
60 kg - Ryder Block, Sebolt Wrestling Academy (IA)
60 kg - Tyler Kasak, Team PA (PA)
60 kg - Ayson Rice, Legends of Gold (SD)
60 kg - Beau Mantanona, (CA)
60 kg - Dylan Gilcher, (MI)
60 kg - Emilio Jr Ysaguirre, (AZ)
60 kg - Kyler Larkin, Thorobred Wrestling Club (AZ)
60 kg - Q'veli Quintanilla, Inland Northwest Wrestling Training Center (WA)
60 kg - August Hibler, NJ SCORPIONS WRESTLING SCHOOL ,LLC (NJ)
60 kg - Brayden Parke, Sebolt Wrestling Academy (IA)
60 kg - Brett Birchman, Fennimore Wrestling Association (WI)
60 kg - Brock Bobzien, Poway High School Wrestling (CA)
60 kg - Charlie Fifield, Team Poeta (IL)
60 kg - Colin Roque, Izzy Style Wrestling (IL)
60 kg - Colton Parduhn, Interior Grappling Academy (AK)
60 kg - Connor Holm, (OH)
60 kg - Damen Miller, TWC/Arizona Wrestling Club (AZ)
60 kg - Devlin Blanchard, (CO)
60 kg - Dominik J Fimbres, Thorobred Wrestling Club (AZ)
60 kg - Easton Hilton, Victory Wrestling (MO)
60 kg - Elijah Paulson, Pinnacle Wrestling Club (MN)
60 kg - Ethan Freund, Flathead High School Wrestling (MT)
60 kg - Greyson Clark, Askren Wrestling Academy Lake Country (WI)
60 kg - Isaac Thornton, Kentucky Extreme Wrestling Club (KY)
60 kg - Jacob Schmadeke, (AZ)
60 kg - Jacob Tangpricha, Washburn Rural High School Wrestling (KS)
60 kg - Jake Dailey, X-Calibur (PA)
60 kg - Jake Hubby, Team Takedown (WA)
60 kg - Jaxon Bearden, (UT)
60 kg - Jean Valoria, Palmetto Ridge High School Wrestling (FL)
60 kg - Jeremy Ginter, Foxfire Wrestling Club (OH)
60 kg - Joseph Jones-Nesbitt, FordDynastyWrestlingClub (WA)
60 kg - Kaden Fetterolf, Izzy Style Wrestling (IL)
60 kg - Landon Drury, Betterman Elite Wrestling (WA)
60 kg - Matthew Revas, Norman North Wrestling Club (OK)
60 kg - Smokey McClure, (WA)
60 kg - Tavius Hosley, Unity Youth Wrestling Club (IL)
60 kg - Christopher Coates, Victory Wrestling (MO)
60 kg - Christopher Karbash, Askren Wrestling Academy Lake Country (WI)
60 kg - Cody Tavoso, Izzy Style Wrestling (IL)
60 kg - Cole Rhemrev (IL)
60 kg - Jacob Macatangay, The Wrestling Academy (IL)
60 kg - Keith Smith, MWC Wrestling Academy (NE)
60 kg - Koy Buesgens, Pinnacle Wrestling Club (MN)
60 kg - Levi Wagner, Three Forks High School Wrestling (MT)
60 kg - Lorenzo Frezza, Team Poeta (IL)
60 kg - Maddox Khalimsky, The Wrestling Academy (IL)
60 kg - Michael Church, Team PA Wrestling Inc. (PA)
60 kg - Owen Krueger, Wrightstown High School Wrestling (WI)
60 kg - William Baysingar, Arlington Cardinals Wrestling Club (IL)
60 kg - Jayden Sheppard, Neenah High School Wrestling (WI)
60 kg - Scott Busse (IL)
60 kg - Cole Sarbacker, Team Nazar Training Center (WI)
65 kg - Angelo Ferrari, Cowboy Wrestling Club (OK)
65 kg - Kyle Dutton, Victory Wrestling (MO)
65 kg - Meyer Shapiro, (MD)
65 kg - Daschle Lamer, Mat Sense Wrestling (OR)
65 kg - Joseph Blaze, (OH)
65 kg - Pierson Manville, (PA)
65 kg - Jude Swisher, M2 Training Center (PA)
65 kg - Kael Voinovich, Seasons Freestyle Club (OH)
65 kg - Aiden Robertson, MWC Wrestling Academy (NE)
65 kg - Brett Franklin, Marshfield Wrestling Club (WI)
65 kg - Caden Kelley, Bixby Freestyle/Greco (OK)
65 kg - Collin Carrigan, Izzy Style Wrestling (IL)
65 kg - Dominic Federici, X-Calibur (PA)
65 kg - Dylan Kamps, Three Forks High School Wrestling (MT)
65 kg - Gunnar Hamre (WI)
65 kg - Jayden Colon, Izzy Style Wrestling (IL)
65 kg - Kale Roth, CrassTrained: Weigh In Club (WI)
65 kg - Kiefer Duncan (IL)
65 kg - Nathan Druckrey, Askren Wrestling Academy Lake Country (WI)
65 kg - Nick Alexander, Wrightstown High School Wrestling (WI)
65 kg - Tyler Antoniak, MWC Wrestling Academy (NE)
65 kg - Allenson Denkins, Perrysburg Wrestling Club (OH)
65 kg - Ammar Khan, (CA)
65 kg - Basilio Colon III, Mat Sense Wrestling (OR)
65 kg - Brendan Howes, Pinnacle Wrestling Club (MN)
65 kg - Brett Back, Rapids Wrestling Club (WI)
65 kg - Carter Holt, TWC/Arizona Wrestling Club (AZ)
65 kg - Carter Martinson, Sebolt Wrestling Academy (IA)
65 kg - Carter Schubert, (NY)
65 kg - Chase Short, Greater Heights Wrestling (MO)
65 kg - Christopher Moore, (IL)
65 kg - Demetri Zertopoulis, Palmetto Ridge High School Wrestling (FL)
65 kg - Ethan Stiles, (IL)
65 kg - Evan Herriman, Team Donahoe (MI)
65 kg - Hayden Goodluck, Betterman Elite Wrestling (NM)
65 kg - Isaiah Weber, (IA)
65 kg - Isaias Jimenez, (AZ)
65 kg - Ivan Acosta, Inland Northwest Wrestling Training Center (WA)
65 kg - Jacob Bruner, (WI)
65 kg - Jadon Skellenger, Suples Wrestling Club (ID)
65 kg - Javani Majoor, Betterman Elite Wrestling (CO)
65 kg - Javanshir Mirza Zada, (CO)
65 kg - Kayd Craig, Team Idaho (ID)
65 kg - Kyler Wong, Wayzata Youth Wrestling (MN)
65 kg - Lars Michaelson, NWWC (WA)
65 kg - Logan Swaw, Izzy Style Wrestling (IL)
65 kg - Mason Alessio, (IL)
65 kg - Mateo Escobar, (WA)
65 kg - Micah Hanau, Michigan West Wrestling Club (MI)
65 kg - Mitchell Helgert, Ascend Wrestling Academy (WA)
65 kg - Nathan Burnett, Burnett trained (OH)
65 kg - Noah Tolentino, Poway High School Wrestling (CA)
65 kg - Sergio Dondiego, Izzy Style Wrestling (IL)
65 kg - William Henckel, Team Tugman Wrestling Club (CT)
65 kg - Wynton Denkins, Perrysburg Wrestling Club (OH)
65 kg - Zane Licht, Askren Wrestling Academy Lake Country (WI)
65 kg - Drew Cooper, MWC Wrestling Academy (NE)
65 kg - Cody Goebel, Askren Wrestling Academy Lake Country (WI)
65 kg - TJ Bunn (MI)
65 kg - Damien Puma, Arlington Cardinals Wrestling Club (IL)
65 kg - Lennon Steinkuehler (IL)
65 kg - Joel Adams, MWC Wrestling Academy (NE)
71 kg - Aiden Riggins, Sebolt Wrestling Academy (IA)
71 kg - Enzo Morlacci, Pennsylvania RTC (PA)
71 kg - Holden Garcia, (NJ)
71 kg - Jake Zargo, (NJ)
71 kg - Joseph Sealey, Darkhorse Wrestling (NC)
71 kg - Thor Michaelson, NWWC (WA)
71 kg - Antrell Taylor, MWC Wrestling Academy (NE)
71 kg - Joshua Barr, Team Donahoe (MI)
71 kg - Levi Haines, M2 Training Center (PA)
71 kg - Adam Cherne, Wayzata Youth Wrestling (MN)
71 kg - Braden Stauffenberg, Izzy Style Wrestling (IL)
71 kg - Cooper Willis (WI)
71 kg - Jared Keslar, Young Guns (PA)
71 kg - Lane Robinson, SPAR Wrestling Academy (IL)
71 kg - Malachi Rider (KY)
71 kg - Aaron Cramer, (IL)
71 kg - Andrew McMonagle, (PA)
71 kg - Andrew Parish, Perrysburg Wrestling Club (OH)
71 kg - Aydin Rix McElhinney, Betterman Elite Wrestling (ME)
71 kg - Blake Hinrichsen, Super Soldiers WC (IL)
71 kg - Braeden Scoles, Askren Wrestling Academy Lake Country (WI)
71 kg - Carson Martinson, Sebolt Wrestling Academy (IA)
71 kg - Cash Stewart, Poynette Panther Youth Wrestling (WI)
71 kg - Charlie Millard, Askren Wrestling Academy Lake Country (WI)
71 kg - Christopher Neal, FordDynastyWrestlingClub (WA)
71 kg - Cole Glazier, Iron KoMets (MN)
71 kg - Derek Johnson, Next Level Training Academy (KS)
71 kg - Dylan Elmore, Kansas Wrestling Center (KS)
71 kg - Ethan Riddle, Askren Wrestling Academy North Shore (WI)
71 kg - Gaetano Console, (IL)
71 kg - Garrett Willuweit, Marshfield Wrestling Club (WI)
71 kg - Grant MacKay, (PA)
71 kg - Grant Moraski, MWC Wrestling Academy (NE)
71 kg - Jack Seacrist, Alpha Wrestling Academy (IL)
71 kg - Jake Jones, (PA)
71 kg - Jed Wester, Pinnacle Wrestling Club (MN)
71 kg - Joe Trygstad, Severance Wrestling Club (CO)
71 kg - Judah Hammen, (WI)
71 kg - Kendrick Hodge, Project Grapple (FL)
71 kg - Patrick Brackett, Mile High Wrestling Club (CO)
71 kg - Roman Garcia, Palmetto Ridge High School Wrestling (FL)
71 kg - Seth Dawkins, FordDynastyWrestlingClub (WA)
71 kg - Silas Dailey, Askren Wrestling Academy North Shore (WI)
71 kg - Talon McCollom, Oklahoma Wrestling Academy (OK)
71 kg - TJ Schierl, World Gold Wrestling Club (WI)
71 kg - Trave'air Barbour, (MI)
71 kg - Ty Morgan, (FL)
71 kg - Vincent Parry, FordDynastyWrestlingClub (WA)
71 kg - Zane Grams, Lakeland Wrestling Club (WI)
71 kg - Alec Samuelson (KS)
71 kg - Caden Young, Aviators Wrestling (WI)
71 kg - Nicholas Hall, Delaware Wrestling (DE)
71 kg - Conner Owens, Team Donahoe (MI)
80 kg - Gabriel Arnold, Level Up Wrestling Center (GA)
80 kg - James Rowley, Mat Sense Wrestling (OR)
80 kg - Tate Naaktgeboren, Big Game Wrestling Club (IA)
80 kg - Ryder Rogotzke, Pinnacle Wrestling Club (MN)
80 kg - Aidan Ysaguirre, (AZ)
80 kg - Arjun Nagra, Vacaville Wrestling Club (CA)
80 kg - Brady Lehnherr, LaCrosse Area Wrestlers (WI)
80 kg - Cody Merrill, (CA)
80 kg - Cole Mirasola, Askren Wrestling Academy Lake Country (WI)
80 kg - Connor Mirasola, Askren Wrestling Academy Lake Country (WI)
80 kg - Drew Wendzicki, Kaukauna High School Wrestling (WI)
80 kg - Erik McCown, (CA)
80 kg - Gregorio Herrera, (FL)
80 kg - Hayden Walters, Mat Sense Wrestling (OR)
80 kg - Hunter Sonnenberg, FordDynastyWrestlingClub (WA)
80 kg - Jesse Ramey, (WA)
80 kg - Joshua Knudten, Team Poeta (IL)
80 kg - Lowell Arnold, Portage Youth Wrestling Club (WI)
80 kg - Matthew Gazda, (AZ)
80 kg - Noah Mulvaney, Askren Wrestling Academy Lake Country (WI)
80 kg - Payton Thomas, OKRTC (OK)
80 kg - Seth Willems, Bulldog Premier Wrestling Club (IN)
80 kg - Antony Tuttle, Pinnacle Wrestling Club (MN)
80 kg - Brayden Gautreau, Northern Exposure Wrestling Club (MI)
80 kg - Cole Han-Lindemyer, Pinnacle Wrestling Club (MN)
80 kg - Drake Buchanan, Center Grove Wrestling Club (IN)
80 kg - Jaxson McIntyre, Kobra Kai Training (MO)
80 kg - Justin Rademacher, West Linn High School Wrestling (OR)
80 kg - Luke Vanadia, Seasons Freestyle Club (OH)
80 kg - Nicholas Nosler, Unity Youth Wrestling Club (IL)
80 kg - Soren Herzog (CO)
80 kg - William Prater, Izzy Style Wrestling (IL)
80 kg - Remy Cotton, Team Donahoe (MI)
80 kg - Alexander Morris, MWC Wrestling Academy (NE)
92 kg - Ben Kueter, Sebolt Wrestling Academy (IA)
92 kg - Gavin Nelson, Simley Wrestling Club (MN)
92 kg - Noah Wenzel, Izzy Style Wrestling (IL)
92 kg - PJ Casale (NJ)
92 kg - Max Ramberg, Baldwin Woodville Wrestling Club (WI)
92 kg - Max Vanadia, Seasons Freestyle Club (OH)
92 kg - Blake Jouret (KS)
92 kg - Connor Barket, Red Cobra Wrestling Academy (IN)
92 kg - McCrae Hagarty (IA)
92 kg - Sean Carroll, Kansas Wrestling Center (KS)
92 kg - Jackson Dewald (IA)
92 kg - Nathan Wemstrom, Izzy Style Wrestling (IL)
92 kg - Nicholas Pavlechko, M2 Training Center (PA)
92 kg - Owen Vietmeier (PA)
92 kg - Robert Plympton (OR)
92 kg - Grant Stromberg, Mukwonago High School Wrestling (WI)
110 kg - Jim Mullen, (NJ)
110 kg - Koy Hopke, (WI)
110 kg - Aden Attao, Suples Wrestling Club (ID)
110 kg - Ashton Davis, Higher Calling Wrestling Club (TN)
110 kg - Austin Foye, Palmetto Ridge High School Wrestling (FL)
110 kg - Callen Smithpeter, Kobra Kai Training (MO)
110 kg - Eathan Westfall, (MI)
110 kg - Joshua McCain, (AZ)
110 kg - Leighton Jones, Red Cobra Wrestling Academy (IN)
110 kg - Nicholas Sahakian, (CA)
110 kg - Peyton Hahn, (MO)
110 kg - Pierce Cunningham, Kansas Wrestling Center (KS)
110 kg - Jacob Walker (IA)
110 kg - Tyler Thompson (OH)
110 kg - Sampson Stillwell (MO)
110 kg - Bradley Hill, Sebolt Wrestling Academy (IA)
---
Cadet Greco-Roman
45 kg - Bo Bassett, Young Guns (PA)
45 kg - Andrew Fox, Champions Wrestling Club (UT)
45 kg - Javaan Yarbrough, Arsenal Wrestling Club (OH)
45 kg - Brayten Casey, Menomonie Wrestling Club (WI)
45 kg - Edwin Sierra, Extreme Heat Wrestling Club (AZ)
45 kg - Layne Kleimann, Team Prestige (UT)
45 kg - Mack Mauger, Team Idaho (ID)
45 kg - Davis Motyka, X-Calibur (PA)
48 kg - Nathan Desmond, (PA)
48 kg - Sam Herring, (PA)
48 kg - Aden Valencia, Greco-Roman Development (CA)
48 kg - Angelo Di Pol, MWC Wrestling Academy (IA)
48 kg - IAN WERNER, Interior Grappling Academy (AK)
48 kg - Otto Black, Black Fox Wrestling Academy (CO)
48 kg - Tyler Washburn, Garage Boyz Wrestling (FL)
48 kg - Will Scherer, (MO)
48 kg - Benjamin Dunne, Izzy Style Wrestling (IL)
48 kg - Elias Navida, Poway High School Wrestling (CA)
51 kg - Logan Swensen, Wayzata Youth Wrestling (MN)
51 kg - Paul Kelly, Poway High School Wrestling (CA)
51 kg - Alan Koehler, Pinnacle Wrestling Club (MN)
51 kg - Kaedyn Williams, Lancaster Alliance Wrestling Club (LAW) (PA)
51 kg - Nick Treaster, Newton Wrestling Club (KS)
51 kg - Gavin Jensen (IA)
51 kg - Kolby Warren, Xtreme Training (MO)
51 kg - Treygen Morin, Suples Wrestling Club (ID)
51 kg - Amryn Nutter, (WI)
51 kg - Angel Serrano, Black Fox Wrestling Academy (CO)
51 kg - Colton Gutenberger, (MT)
51 kg - Davis Reiff, (AL)
51 kg - Dillon Cooper, Mill Valley Kids Wrestling Club (KS)
51 kg - Elyle Francisco, Anchorage Youth Wrestling Academy (AK)
51 kg - Hunter Taylor, Victory Wrestling (MO)
51 kg - Jonathan Morrison, Topeka Blue Thunder Wrestling Club (KS)
51 kg - Noah Smith, (AL)
51 kg - Reid Spurley, Mineral Point High School Wrestling (WI)
51 kg - Turner Campbell, Combat W.C. School of Wrestling (WI)
51 kg - Jesse Loges, MWC Wrestling Academy (NE)
55 kg - Sergio Lemley, Region Wrestling Academy (IN)
55 kg - Andrew Ramirez, Aces Wrestling Academy (AZ)
55 kg - Ayson Rice, Legends of Gold (SD)
55 kg - Bryan Winans, Aviators Wrestling (WI)
55 kg - Cory Land, Ironclad Wrestling Club (AL)
55 kg - Kamdyn Williams, Lancaster Alliance Wrestling Club (LAW) (PA)
55 kg - Zan Fugitt (MO)
55 kg - Brady Mason, Mill Valley Kids Wrestling Club (KS)
55 kg - Caleb Olson, Immortal Athletics WC (IA)
55 kg - Chase Kirkland, Three Forks High School Wrestling (MT)
55 kg - Easton Cooper, CrassTrained: Weigh In Club (WI)
55 kg - Joshua Vazquez, Izzy Style Wrestling (IL)
55 kg - Maddox Casella, Mill Valley Kids Wrestling Club (KS)
55 kg - Michael Tharpe, Center Grove Wrestling Club (IN)
55 kg - Rhett Koenig, Combat W.C. School of Wrestling (WI)
55 kg - Damien Wudtke, (WI)
55 kg - DJ Gillett, Mat Sense Wrestling (OR)
55 kg - Gable Porter, Powerhouse Wrestling Club (IA)
55 kg - Joseph Fernau, Izzy Style Wrestling (IL)
55 kg - Joshua Biagini, (IL)
55 kg - Joshua Neiwert, Inland Northwest Wrestling Training Center (WA)
55 kg - Kaden Ercanbrack, Champions Wrestling Club (UT)
55 kg - Logan Smith, TWC/Arizona Wrestling Club (AZ)
55 kg - Massey Odiotti, (IL)
55 kg - Mitchell Neiner, NWWC (WA)
55 kg - Ryan Avalos, Perrysburg Wrestling Club (OH)
55 kg - Sean Conway, Izzy Style Wrestling (IL)
55 kg - Skyler Hickman, Grindhouse Wrestling Club (AZ)
55 kg - Tanner Frothinger, Team Idaho (ID)
55 kg - Teegan Vasquez, Kalispell Wrestling Club (MT)
55 kg - Kael Lauridsen, Nebraska Boyz (NE)
55 kg - Ruben Lorenzana, West Side FS/GR Club (OH)
60 kg - Kyler Larkin, Thorobred Wrestling Club (AZ)
60 kg - Q'veli Quintanilla, Inland Northwest Wrestling Training Center (WA)
60 kg - Anthony Albanese, Legends of Gold (NV)
60 kg - Brock Bobzien, Poway High School Wrestling (CA)
60 kg - Colton Parduhn, Interior Grappling Academy (AK)
60 kg - Damen Miller, TWC/Arizona Wrestling Club (AZ)
60 kg - Devlin Blanchard, (CO)
60 kg - Elijah Paulson, Pinnacle Wrestling Club (MN)
60 kg - Ethan Freund, Flathead High School Wrestling (MT)
60 kg - Jacob Tangpricha, Washburn Rural High School Wrestling (KS)
60 kg - Jake Dailey, X-Calibur (PA)
60 kg - Jake Hubby, Team Takedown (WA)
60 kg - Jaxon Bearden, Team Prestige (UT)
60 kg - Jean Valoria, Palmetto Ridge High School Wrestling (FL)
60 kg - JJ McComas-Rogers, Cowboy Wrestling Club (OK)
60 kg - Joseph Jones-Nesbitt, FordDynastyWrestlingClub (WA)
60 kg - Landon Drury, Betterman Elite Wrestling (WA)
60 kg - Matthew Revas, Norman North Wrestling Club (OK)
60 kg - Smokey McClure, (WA)
60 kg - Cael Kahle, Ringers Wrestling Club (WI)
60 kg - Cody Tavoso, Izzy Style Wrestling (IL)
60 kg - Cole Rhemrev (IL)
60 kg - Cory James Wollenberg, Ringers Wrestling Club (WI)
60 kg - Keith Smith, MWC Wrestling Academy (NE)
60 kg - Levi Wagner, Three Forks High School Wrestling (MT)
60 kg - Maddox Khalimsky, The Wrestling Academy (IL)
60 kg - Owen Krueger, Wrightstown High School Wrestling (WI)
60 kg - William Baysingar, Arlington Cardinals Wrestling Club (IL)
60 kg - Jeremy Ginter, Foxfire Wrestling Club (OH)
60 kg - Cole Sarbacker, Team Nazar Training Center (WI)
60 kg - Lennon Steinkuehler, Arlington Cardinals Wrestling Club (IL)
65 kg - Kyle Dutton, Victory Wrestling (MO)
65 kg - Pierson Manville, (PA)
65 kg - Allenson Denkins, Perrysburg Wrestling Club (OH)
65 kg - Ammar Khan, (CA)
65 kg - Basilio Colon III, Mat Sense Wrestling (OR)
65 kg - Brendan Howes, Pinnacle Wrestling Club (MN)
65 kg - Brett Back, Rapids Wrestling Club (WI)
65 kg - Carter Holt, TWC/Arizona Wrestling Club (AZ)
65 kg - Chase Short, Greater Heights Wrestling (MO)
65 kg - Christopher Moore, (IL)
65 kg - Demetri Zertopoulis, Palmetto Ridge High School Wrestling (FL)
65 kg - Evan Herriman, Team Donahoe (MI)
65 kg - Hayden Goodluck, Betterman Elite Wrestling (NM)
65 kg - Ivan Acosta, Inland Northwest Wrestling Training Center (WA)
65 kg - Jadon Skellenger, Suples Wrestling Club (ID)
65 kg - Javani Majoor, Betterman Elite Wrestling (CO)
65 kg - Kayd Craig, Team Idaho (ID)
65 kg - Kyler Wong, Wayzata Youth Wrestling (MN)
65 kg - Lars Michaelson, NWWC (WA)
65 kg - Logan Swaw, (IL)
65 kg - Mateo Escobar, (WA)
65 kg - Mitchell Helgert, Team Takedown (WA)
65 kg - Noah Tolentino, Poway High School Wrestling (CA)
65 kg - Wynton Denkins, (OH)
65 kg - Ashton Miess, Combat W.C. School of Wrestling (WI)
65 kg - Caden Kelley, Bixby Freestyle/Greco (OK)
65 kg - Collin Carrigan, Izzy Style Wrestling (IL)
65 kg - Dominic Federici, X-Calibur (PA)
65 kg - Dylan Kamps, Three Forks High School Wrestling (MT)
65 kg - Gunnar Hamre (WI)
65 kg - Jayden Colon, Izzy Style Wrestling (IL)
65 kg - Kale Roth, CrassTrained: Weigh In Club (WI)
65 kg - Nick Alexander, Wrightstown High School Wrestling (WI)
65 kg - Tyler Antoniak, MWC Wrestling Academy (NE)
65 kg - Drew Cooper, MWC Wrestling Academy (NE)
65 kg - Cody Goebel, Askren Wrestling Academy Lake Country (WI)
65 kg - Damien Puma, Arlington Cardinals Wrestling Club (IL)
65 kg - Joel Adams, MWC Wrestling Academy (NE)
71 kg - Joseph Sealey, Darkhorse Wrestling (NC)
71 kg - Thor Michaelson, NWWC (WA)
71 kg - Aaron Cramer, (IL)
71 kg - Arvin Khosravy, (CA)
71 kg - Aydin Rix McElhinney, Betterman Elite Wrestling (ME)
71 kg - Baylor Kaup, MWC Wrestling Academy (NE)
71 kg - Blake Hinrichsen, Super Soldiers WC (IL)
71 kg - Cash Stewart, Poynette Panther Youth Wrestling (WI)
71 kg - Christopher Neal, FordDynastyWrestlingClub (WA)
71 kg - Derek Johnson, Next Level Training Academy (KS)
71 kg - Dylan Elmore, Kansas Wrestling Center (KS)
71 kg - Enzo Morlacci, Pennsylvania RTC (PA)
71 kg - Gaetano Console, (IL)
71 kg - Grant Moraski, MWC Wrestling Academy (NE)
71 kg - Holden Garcia, (NJ)
71 kg - Jack Seacrist, Alpha Wrestling Academy (IL)
71 kg - Jake Jones, (PA)
71 kg - Jed Wester, Pinnacle Wrestling Club (MN)
71 kg - Joe Trygstad, Severance Wrestling Club (CO)
71 kg - Konner Stuttgen, (WI)
71 kg - Patrick Brackett, (CO)
71 kg - Roman Garcia, Palmetto Ridge High School Wrestling (FL)
71 kg - Seth Dawkins, FordDynastyWrestlingClub (WA)
71 kg - Talon McCollom, Oklahoma Wrestling Academy (OK)
71 kg - TJ Schierl, World Gold Wrestling Club (WI)
71 kg - Trave'air Barbour, (MI)
71 kg - Ty Morgan, Garage Boyz Wrestling (FL)
71 kg - Vincent Parry, FordDynastyWrestlingClub (WA)
71 kg - Zane Grams, Lakeland Wrestling Club (WI)
71 kg - Adam Cherne, Wayzata Youth Wrestling (MN)
71 kg - Braden Stauffenberg, Izzy Style Wrestling (IL)
71 kg - Cole Halverson, Combat W.C. School of Wrestling (WI)
71 kg - Malachi Rider (KY)
71 kg - Alec Samuelson (KS)
71 kg - Caden Young, Aviators Wrestling (WI)
71 kg - Nicholas Hall, Delaware Wrestling (DE)
71 kg - Judah Hammen, Aviators Wrestling (WI)
80 kg - Tate Naaktgeboren, Big Game Wrestling Club (IA)
80 kg - Ryder Rogotzke, Pinnacle Wrestling Club (MN)
80 kg - Arjun Nagra, Vacaville Wrestling Club (CA)
80 kg - Brady Lehnherr, LaCrosse Area Wrestlers (WI)
80 kg - Cody Merrill, (CA)
80 kg - Drew Wendzicki, Kaukauna High School Wrestling (WI)
80 kg - Gabriel Arnold, (GA)
80 kg - Gregorio Herrera, (FL)
80 kg - Hunter Sonnenberg, FordDynastyWrestlingClub (WA)
80 kg - Jesse Ramey, (WA)
80 kg - Joshua Knudten, Team Poeta (IL)
80 kg - Lowell Arnold, Combat W.C. School of Wrestling (WI)
80 kg - Payton Thomas, OKRTC (OK)
80 kg - Seth Willems, Bulldog Premier Wrestling Club (IN)
80 kg - Antony Tuttle, Pinnacle Wrestling Club (MN)
80 kg - Brayden Gautreau, Northern Exposure Wrestling Club (MI)
80 kg - Cole Han-Lindemyer, Pinnacle Wrestling Club (MN)
80 kg - David Malin, LaCrosse Area Wrestlers (WI)
80 kg - Drake Buchanan, Center Grove Wrestling Club (IN)
80 kg - Eli Sallis, Immortal Athletics WC (IA)
80 kg - Jacob Hansen, Pinnacle Wrestling Club (WI)
80 kg - Soren Herzog (CO)
80 kg - Alexander Morris, MWC Wrestling Academy (NE)
92 kg - Noah Wenzel, Izzy Style Wrestling (IL)
92 kg - PJ Casale, (NJ)
92 kg - Jackson Dewald, (IA)
92 kg - Nathan Wemstrom, Izzy Style Wrestling (IL)
92 kg - Owen Vietmeier, (PA)
92 kg - Robert Plympton, (OR)
92 kg - Samuel Murphy, (MO)
92 kg - Connor Barket, Red Cobra Wrestling Academy (IN)
92 kg - Max Ramberg, Baldwin Woodville Wrestling Club (WI)
92 kg - McCrae Hagarty (IA)
92 kg - Ryder Depies, Northern Exposure Wrestling Club (WI)
92 kg - Sean Carroll, Kansas Wrestling Center (KS)
92 kg - Grant Stromberg, Mukwonago High School Wrestling (WI)
110 kg - Jim Mullen, (NJ)
110 kg - Aden Attao, Suples Wrestling Club (ID)
110 kg - Ashton Davis, Higher Calling Wrestling Club (TN)
110 kg - Austin Foye, Palmetto Ridge High School Wrestling (FL)
110 kg - Eathan Westfall, (MI)
110 kg - Jaren Rohde, World Gold Wrestling Club (WI)
110 kg - Koy Hopke, (WI)
110 kg - Leighton Jones, Red Cobra Wrestling Academy (IN)
110 kg - Nicholas Sahakian, (CA)
110 kg - Peyton Hahn, (MO)
110 kg - Pierce Cunningham, Kansas Wrestling Center (KS)
110 kg - Peter Talon Macchione, Interior Grappling Academy (AK)
110 kg - Sampson Stillwell, Kobra Kai Training (MO)
---
U15 Freestyle
38 kg - Allen Woo, Izzy Style Wrestling (IL)
38 kg - Ayden Dodd, (OH)
38 kg - Caleb Noble, Toss Em Up Wrestling Academy (WI)
38 kg - Czar Quintanilla, Inland Northwest Wrestling Training Center (WA)
38 kg - Grey Burnett, (OH)
38 kg - Henry Aslikyan, International Sport Union (ISU) (CA)
38 kg - Ignacio Villasenor, Pomona Elite (PWCC) (CO)
38 kg - Isaac Wignall, Sebolt Wrestling Academy (IA)
38 kg - Jeremiah Waldschmidt, Black Fox Wrestling Academy (CO)
38 kg - Landon Lane, Kobra Kai Training (MO)
38 kg - Lincoln Sledzianowski, Garage Boyz Wrestling (FL)
38 kg - Nathan Rioux, Contenders Wrestling Academy (IN)
38 kg - Nico DeSalvo, (PA)
38 kg - Slater Hicks, Team Tribe Wrestling Club (CA)
38 kg - Zaiyahn Ornelas, Team Zapas (NE)
38 kg - Brady Baker, Michigan West Wrestling Club (MI)
38 kg - Brendon Oehme, Legends of Gold (SD)
38 kg - Cole Welte, MWC Wrestling Academy (NE)
38 kg - Domenic Munaretto (IL)
38 kg - Eli Herring (PA)
38 kg - Caleb Schaefer, Maurer Coughlin Wrestling Club (IN)
41 kg - Alexander Williams, Team Miron (OH)
41 kg - Dallas Canoyer, Moen Wrestling Academy (IA)
41 kg - Dawson Youngblut, Immortal Athletics WC (IA)
41 kg - Griffin Rial, (CO)
41 kg - Gus Cardinal, Thorobred Wrestling Club (AZ)
41 kg - Haakon Peterson, Sebolt Wrestling Academy (WI)
41 kg - Michael Romero, (CA)
41 kg - Moses Mendoza, (CA)
41 kg - Revin Dickman, Contenders Wrestling Academy (IN)
41 kg - Cooper Stivers, Flint Hills Wrestling Academy (KS)
41 kg - Dustin Duette-Hall, Betterman Elite Wrestling (CO)
41 kg - Ezekiel Witt, Junction City High School Wrestling (KS)
41 kg - Ian Hardy, MWC Wrestling Academy (NE)
41 kg - Parker Lutz, Kobra Kai Training (MO)
41 kg - Bruno Cassioppi, Hononegah Wrestling Club (IL)
41 kg - Rocco Cassioppi, Hononegah Wrestling Club (IL)
41 kg - Adam Bilby, South Central Punisher Wrestling (KS)
41 kg - Riley Scherg (WI)
41 kg - Lawson Eller, Pinnacle Wrestling Club (MN)
44 kg - Aiden Smith, Sebolt Wrestling Academy (IA)
44 kg - Carlos Valdiviezo, Poway Wrestling (CA)
44 kg - Cole Gentsch, Iguana Wrestling Club (IL)
44 kg - Cooper Hilton, (TN)
44 kg - Deven Casey, Izzy Style Wrestling (IL)
44 kg - Devin Bobzien, Poway Wrestling (CA)
44 kg - Drew Fifield, Arlington Cardinals Wrestling Club (IL)
44 kg - Gianni Bottone, Black Fox Wrestling Academy (CO)
44 kg - Isaiah Cortez, (CA)
44 kg - Jace Hedeman, Immortal Athletics WC (IA)
44 kg - Jackson Losee, FordDynastyWrestlingClub (WA)
44 kg - Jaxton Packer, Team Idaho (ID)
44 kg - Josiah Boyden, Betterman Elite Wrestling (CO)
44 kg - Landon Price, Legends of Gold (SD)
44 kg - Lincoln Flayter, Askren Wrestling Academy Lake Country (WI)
44 kg - Luke Rioux, Contenders Wrestling Academy (IN)
44 kg - Nathan Randle, (IL)
44 kg - Nathaniel Boger, (TN)
44 kg - Ryker Graff, Iron Rams Wrestling Club (IA)
44 kg - Derek Barrows, Bear Cave (CO)
44 kg - Jayden Rinken, Immortal Athletics WC (IA)
44 kg - Jaylen Burge, Black Fox Wrestling Academy (CO)
44 kg - Kellen Wolbert, Askren Wrestling Academy Lake Country (WI)
44 kg - Liam Neitzel, Pinnacle Wrestling Club (WI)
44 kg - Seth Mendoza (IL)
44 kg - Blake Samuelson (KS)
48 kg - Brodie Christmas, Ironclad Wrestling Club (AL)
48 kg - Cael Bullock, Team Idaho (ID)
48 kg - Christian Castillo, Thorobred Wrestling Club (AZ)
48 kg - Cole Dummer, (WI)
48 kg - Cole Evans, Perrysburg Wrestling Club (OH)
48 kg - Colton Weiler, Auburndale Youth Wrestling (WI)
48 kg - Daniel Lehman, Izzy Style Wrestling (IL)
48 kg - Elijah Cortez, (CA)
48 kg - Gabriel Ramirez, Aces Wrestling Academy (AZ)
48 kg - Jacob Herm, Aviators Wrestling (WI)
48 kg - Jeremiah Wachsmuth, (OR)
48 kg - Louis Poland, Interior Grappling Academy (AK)
48 kg - Marcus Blaze, (OH)
48 kg - Matthew Martino, Team Idaho (ID)
48 kg - Stone Phillips, (AL)
48 kg - Tre Haines, Ascend Wrestling Academy (WA)
48 kg - Ty Edwards, (IL)
48 kg - Adam Butler, The Wrestling Factory of Cleveland (OH)
48 kg - Cole Rogers, Legends of Gold MT (MT)
48 kg - Declan Koch, Aviators Wrestling (WI)
48 kg - Jacob Fitzpatrick, LaCrosse Area Wrestlers (MN)
48 kg - Jett Schwartz, Valley Center Wrestling Club (KS)
48 kg - Johnny Green, Arsenal Wrestling Club (OH)
48 kg - Luke Green, Arsenal Wrestling Club (OH)
48 kg - Trevon Oehme, Legends of Gold (SD)
48 kg - Isaiah Schaefer, Maurer Coughlin Wrestling Club (IN)
52 kg - Anthony Knox, Rhino Wrestling LLC (NJ)
52 kg - Billy Townson, Poway Wrestling (CA)
52 kg - Brayden Canoyer, MWC Wrestling Academy (NE)
52 kg - Brock Mantanona, (CA)
52 kg - Brock Weiss, M2 Training Center (PA)
52 kg - Elijah Banks, Black Fox Wrestling Academy (CO)
52 kg - Frank Rodriguez, Interior Grappling Academy (AK)
52 kg - Griffin Jens, Aviators Wrestling (WI)
52 kg - Jackson Heslin, Poway Wrestling (CA)
52 kg - Joshua Requena, VCWA (CA)
52 kg - Kodi Hollis, Interior Grappling Academy (AK)
52 kg - Lane Foard, Team Cobra Wrestling (VA)
52 kg - Noah Koyama, Ascend Wrestling Academy (WA)
52 kg - Ramon Lozada, (AL)
52 kg - Vince Bouzakis, (PA)
52 kg - Aaron Stewart, Toss Em Up Wrestling Academy (IL)
52 kg - Benjamin Davino, St. Charles WC (IL)
52 kg - Billy Greenwood, GRIT Athletics Wrestling Club (CO)
52 kg - Giovanni Martinez Chavez, Aces Wrestling Academy (AZ)
52 kg - Ian Crapp (WI)
52 kg - Nick Needham (WI)
52 kg - Silas Foster, Legends of Gold (SD)
52 kg - Tucker Stangel, Immortal Athletics WC (IA)
52 kg - Jake Knight, Sebolt Wrestling Academy (IA)
52 kg - Cale Seaton, Big Game Wrestling Club (IA)
57 kg - Aedan Metcalf, (WI)
57 kg - AUSTIN LANKEY, Sauk Prairie Youth Wrestling Club (WI)
57 kg - Chase Weber, NWWC (WA)
57 kg - David Burchett, Betterman Elite Wrestling (IL)
57 kg - Diego Chavez, Ohio Dawgz (OH)
57 kg - Drake Herm, Aviators Wrestling (WI)
57 kg - Garrett Reece, Black Fox Wrestling Academy (CO)
57 kg - Giosue Hickman, Grindhouse Wrestling Club (AZ)
57 kg - Grady Mittasch, (OK)
57 kg - Gunnar Garelli, Izzy Style Wrestling (IL)
57 kg - Gunner Andrick, (WV)
57 kg - Hudzon Sebesta-Opelt, (WI)
57 kg - Hunter Sturgill, Tennessee Outlaws Wrestling Club (TN)
57 kg - Jake Stoffel, Askren Wrestling Academy Lake Country (WI)
57 kg - Jake Zaltsman, Rhino Wrestling Club (NJ)
57 kg - Josiah Gallegos, Brighton Wrestling Club (CO)
57 kg - Kaden Inman, Unity Youth Wrestling Club (IL)
57 kg - Kane Naaktgeboren, Big Game Wrestling Club (IA)
57 kg - Kasson Miles, Betterman Elite Wrestling (CO)
57 kg - Marco Dalakishvili, Legends of Gold (MO)
57 kg - Mason Gutenberger, (MT)
57 kg - Matthew Abreu, (FL)
57 kg - Ryan Rios, (CA)
57 kg - William Anderson, (AL)
57 kg - Caleb Cady, Askren Wrestling Academy Lake Country (WI)
57 kg - Cittadino Tuttle, Pinnacle Wrestling Club (MN)
57 kg - Jaime Jude Villanueva, Junction City Wrestling Club (KS)
57 kg - Kyler Knaack, Immortal Athletics WC (IA)
57 kg - Landon Robideau, Pinnacle Wrestling Club (MN)
57 kg - Logan Lagerman, Abilene Kids Wrestling Club (KS)
57 kg - Lucas Peters, Askren Wrestling Academy (WI)
57 kg - Phoenix Contos (OH)
57 kg - Alex Braun, MN Elite (MN)
57 kg - Connor Barges, MWC Wrestling Academy (NE)
57 kg - Tyson Charmoli, Pinnacle Wrestling Club (MN)
62 kg - Braidin Martin, Interior Grappling Academy (AK)
62 kg - Brodie Dominique, (OH)
62 kg - Coby Merrill, (CA)
62 kg - Damarion Ross, (IA)
62 kg - Kody Routledge, Husky Wrestling Club (OK)
62 kg - Ladarion Lockett, Cowboy Wrestling Club (OK)
62 kg - Manuel Valdez, Suples Wrestling Club (ID)
62 kg - Travis Grace, (CA)
62 kg - Wyatt Gardner, Leoti Takedown Wrestling Club (KS)
62 kg - Wyatt Krejsa, High Rollers Wrestling Academy (IN)
62 kg - Brock Templar, MWC Wrestling Academy (NE)
62 kg - Claudio Torres, Izzy Style Wrestling (IL)
62 kg - Liam Crook, Askren Wrestling Academy Lake Country (WI)
62 kg - Nevin Smith, Betterman Elite Wrestling (CO)
62 kg - Trevor Paulson, LaCrosse Area Wrestlers (WI)
62 kg - Austin Schulist, Mukwonago High School Wrestling (WI)
68 kg - Aidan Squier, (CT)
68 kg - Arvin Khosravy, (CA)
68 kg - Bas Diaz, (FL)
68 kg - Brent Slade, Moen Wrestling Academy (IA)
68 kg - Bryce Burkett, (MN)
68 kg - Emil Necula, Level Up Wrestling Center (GA)
68 kg - Gor Vardanyan, International Sport Union (ISU) (CA)
68 kg - Hudson Rogers, Team Idaho (ID)
68 kg - Israel Ibarra, (AZ)
68 kg - Jake Wood, (OH)
68 kg - Konnor Tubin, (WI)
68 kg - Lucas Estes, Kobra Kai Training (MO)
68 kg - Luis Mendoza, (WA)
68 kg - Noah Holman, Inland Northwest Wrestling Training Center (WA)
68 kg - Angelo Posada, Poway Elite (CA)
68 kg - Anthony Gutierrez, Izzy Style Wrestling (IL)
68 kg - Cael Miller, Super Soldiers WC (IL)
68 kg - Justin Avila (IA)
68 kg - Treston Eckstein, X-Factor Elite Wrestling (WI)
75 kg - Aeoden Sinclair, (WI)
75 kg - Dreshaun Ross, Sebolt Wrestling Academy (IA)
75 kg - Eric Hodge, Project Grapple (FL)
75 kg - Nicholas Pina, Sunnyside Wrestling Academy (AZ)
75 kg - Sir Friday, (AZ)
75 kg - Terrell McFarland, Team Pennsylvania (PA)
75 kg - Luke Hancock, Kansas Wrestling Center (KS)
75 kg - Tyson Martin, LaCrosse Area Wrestlers (WI)
75 kg - Peyton Westpfahl (MO)
85 kg - Garett Kawczynski, Ringers Wrestling Club (WI)
85 kg - Kayden Cartee, (CA)
85 kg - Espyn Sweers (WI)
85 kg - Joshua Francis, Ringers Wrestling Club (WI)
---
U15 Greco-Roman
38 kg - Allen Woo, Izzy Style Wrestling (IL)
38 kg - Ayden Dodd, Perrysburg Wrestling Club (OH)
38 kg - Bailey Casey, Menomonie Wrestling Club (WI)
38 kg - Caleb Noble, Toss Em Up Wrestling Academy (WI)
38 kg - Grey Burnett, Perrysburg Wrestling Club (OH)
38 kg - Ignacio Villasenor, Pomona Elite (PWCC) (CO)
38 kg - Jeremiah Waldschmidt, Black Fox Wrestling Academy (CO)
38 kg - Lincoln Sledzianowski, Garage Boyz Wrestling (FL)
38 kg - Nathan Rioux, Contenders Wrestling Academy (IN)
38 kg - Slater Hicks, Team Tribe Wrestling Club (CA)
38 kg - Teghan Moore, LaCrosse Area Wrestlers (WI)
38 kg - Zaiyahn Ornelas, Team Zapas (NE)
38 kg - Brendon Oehme, Legends of Gold (SD)
38 kg - Cole Welte, MWC Wrestling Academy (NE)
38 kg - Domenic Munaretto (IL)
41 kg - Alexander Williams, Team Miron (OH)
41 kg - Dallas Canoyer, Moen Wrestling Academy (IA)
41 kg - Griffin Rial, Black Fox Wrestling Academy (CO)
41 kg - Gus Cardinal, Thorobred Wrestling Club (AZ)
41 kg - Haakon Peterson, Sebolt Wrestling Academy (WI)
41 kg - Michael Romero, (CA)
41 kg - Revin Dickman, Contenders Wrestling Academy (IN)
41 kg - Cooper Stivers, Flint Hills Wrestling Academy (KS)
41 kg - Dustin Duette-Hall, Betterman Elite Wrestling (CO)
41 kg - Ezekiel Witt, Junction City High School Wrestling (KS)
41 kg - Ian Hardy, MWC Wrestling Academy (NE)
41 kg - Bruno Cassioppi, Hononegah Wrestling Club (IL)
41 kg - Rocco Cassioppi, Hononegah Wrestling Club (IL)
41 kg - Adam Bilby, South Central Punisher Wrestling (KS)
41 kg - Lawson Eller, Pinnacle Wrestling Club (MN)
44 kg - Aiden Smith, Sebolt Wrestling Academy (IA)
44 kg - Cole Gentsch, Iguana Wrestling Club (IL)
44 kg - Cooper Hilton, (TN)
44 kg - Deven Casey, Izzy Style Wrestling (IL)
44 kg - Devin Wudtke, (WI)
44 kg - Gianni Bottone, Black Fox Wrestling Academy (CO)
44 kg - Isaiah Cortez, (CA)
44 kg - Jackson Losee, FordDynastyWrestlingClub (WA)
44 kg - Jaxton Packer, Team Idaho (ID)
44 kg - Josiah Boyden, Betterman Elite Wrestling (CO)
44 kg - Landon Price, Legends of Gold (SD)
44 kg - Lincoln Flayter, Askren Wrestling Academy Lake Country (WI)
44 kg - Luke Rioux, Contenders Wrestling Academy (IN)
44 kg - Nathan Randle, Izzy Style Wrestling (IL)
44 kg - Nathaniel Boger, (TN)
44 kg - Ryker Graff, Iron Rams Wrestling Club (IA)
44 kg - Carlos Valdiviezo, Poway Wrestling (CA)
44 kg - Derek Barrows, Bear Cave (CO)
44 kg - Jaylen Burge, Black Fox Wrestling Academy (CO)
44 kg - Liam Neitzel, Pinnacle Wrestling Club (WI)
44 kg - Trevon Oehme, Legends of Gold (SD)
44 kg - Blake Samuelson (KS)
48 kg - Brodie Christmas, Ironclad Wrestling Club (AL)
48 kg - Cael Bullock, Team Idaho (ID)
48 kg - Christian Castillo, Thorobred Wrestling Club (AZ)
48 kg - Cole Dummer, (WI)
48 kg - Cole Evans, Burnett trained (OH)
48 kg - Colton Weiler, Auburndale Youth Wrestling (WI)
48 kg - Elijah Cortez, (CA)
48 kg - Gabriel Ramirez, Aces Wrestling Academy (AZ)
48 kg - Jacob Herm, Aviators Wrestling (WI)
48 kg - Jeremiah Wachsmuth, (OR)
48 kg - Louis Poland, Interior Grappling Academy (AK)
48 kg - Mason Carrillo, VCWA (CA)
48 kg - Matthew Martino, Team Idaho (ID)
48 kg - Stone Phillips, (AL)
48 kg - Thomas Verrette, (PA)
48 kg - Tre Haines, Ascend Wrestling Academy (WA)
48 kg - Ty Edwards, (IL)
48 kg - Adam Butler, The Wrestling Factory of Cleveland (OH)
48 kg - Cole Rogers, Legends of Gold MT (MT)
48 kg - Declan Koch, Aviators Wrestling (WI)
48 kg - Jacob Fitzpatrick, LaCrosse Area Wrestlers (MN)
48 kg - Jett Schwartz, Valley Center Wrestling Club (KS)
52 kg - Brayden Canoyer, MWC Wrestling Academy (NE)
52 kg - Brock Weiss, M2 Training Center (PA)
52 kg - Elijah Banks, Black Fox Wrestling Academy (CO)
52 kg - Frank Rodriguez, Interior Grappling Academy (AK)
52 kg - Griffin Jens, Aviators Wrestling (WI)
52 kg - Jackson Heslin, (CA)
52 kg - Joshua Requena, VCWA (CA)
52 kg - Kodi Hollis, Interior Grappling Academy (AK)
52 kg - Lane Foard, Team Cobra Wrestling (VA)
52 kg - Noah Koyama, Ascend Wrestling Academy (WA)
52 kg - Vince Bouzakis, (PA)
52 kg - William Anderson, (AL)
52 kg - Aaron Stewart, Toss Em Up Wrestling Academy (IL)
52 kg - Billy Greenwood, GRIT Athletics Wrestling Club (CO)
52 kg - Giovanni Martinez Chavez, Aces Wrestling Academy (AZ)
52 kg - Silas Foster, Legends of Gold (SD)
52 kg - Tucker Stangel, Immortal Athletics WC (IA)
57 kg - Chase Weber, NWWC (WA)
57 kg - David Burchett, Betterman Elite Wrestling (IL)
57 kg - Garrett Reece, (CO)
57 kg - Giosue Hickman, Grindhouse Wrestling Club (AZ)
57 kg - Grady Mittasch, (OK)
57 kg - Gunner Andrick, (WV)
57 kg - Hudzon Sebesta-Opelt, CrassTrained: Weigh In Club (WI)
57 kg - Hunter Sturgill, Tennessee Outlaws Wrestling Club (TN)
57 kg - Josiah Gallegos, Brighton Wrestling Club (CO)
57 kg - Kane Naaktgeboren, Big Game Wrestling Club (IA)
57 kg - Kasson Miles, Betterman Elite Wrestling (CO)
57 kg - Marco Dalakishvili, Legends of Gold (MO)
57 kg - Mason Gutenberger, (MT)
57 kg - Matthew Abreu, (FL)
57 kg - Braxten Westendorf, Immortal Athletics WC (IA)
57 kg - Cittadino Tuttle, Pinnacle Wrestling Club (MN)
57 kg - Gunnar Garelli, Izzy Style Wrestling (IL)
57 kg - Jude Stark, Medford Wrestling Club (WI)
57 kg - Landon Robideau, Pinnacle Wrestling Club (MN)
57 kg - Logan Lagerman, Abilene Kids Wrestling Club (KS)
57 kg - Phoenix Contos (OH)
57 kg - Alex Braun, MN Elite (MN)
57 kg - Connor Barges, MWC Wrestling Academy (NE)
62 kg - Braidin Martin, Interior Grappling Academy (AK)
62 kg - Brodie Dominique, (OH)
62 kg - Coby Merrill, (CA)
62 kg - Ladarion Lockett, Cowboy Wrestling Club (OK)
62 kg - Manuel Valdez, Suples Wrestling Club (ID)
62 kg - Travis Grace, (CA)
62 kg - Wyatt Gardner, Leoti Takedown Wrestling Club (KS)
62 kg - Wyatt Krejsa, (IN)
62 kg - Claudio Torres, Izzy Style Wrestling (IL)
62 kg - Liam Crook, Askren Wrestling Academy Lake Country (WI)
62 kg - Nevin Smith, Betterman Elite Wrestling (CO)
62 kg - Trevor Paulson, LaCrosse Area Wrestlers (WI)
62 kg - Austin Schulist, Mukwonago High School Wrestling (WI)
68 kg - Aidan Squier, (CT)
68 kg - Arvin Khosravy, (CA)
68 kg - Bas Diaz, (FL)
68 kg - Brent Slade, Moen Wrestling Academy (IA)
68 kg - Bryce Burkett, (MN)
68 kg - Emil Necula, Level Up Wrestling Center (GA)
68 kg - Hudson Rogers, Team Idaho (ID)
68 kg - Lucas Estes, Kobra Kai Training (MO)
68 kg - Luis Mendoza, (WA)
68 kg - Noah Holman, Inland Northwest Wrestling Training Center (WA)
68 kg - Angelo Posada, Poway Elite (CA)
68 kg - Anthony Gutierrez, Izzy Style Wrestling (IL)
68 kg - Cael Miller, Super Soldiers WC (IL)
68 kg - Justin Avila (IA)
68 kg - Treston Eckstein, X-Factor Elite Wrestling (WI)
75 kg - Aeoden Sinclair, (WI)
75 kg - Nicholas Pina, Sunnyside Wrestling Academy (AZ)
75 kg - Terrell McFarland, (PA)
75 kg - Luke Hancock, Kansas Wrestling Center (KS)
75 kg - Sir Friday (AZ)
75 kg - Tyson Martin, LaCrosse Area Wrestlers (WI)
75 kg - Peyton Westpfahl (MO)
85 kg - Garett Kawczynski, Ringers Wrestling Club (WI)
85 kg - Kayden Cartee, (CA)
85 kg - Espyn Sweers (WI)
85 kg - Joshua Francis, Ringers Wrestling Club (WI)
---
Futures Freestyle
28 kg - Colton Hamill, X-Factor Elite Wrestling (WI)
28 kg - Damien Yeoman, Sebolt Wrestling Academy (IA)
28 kg - Kai McDonald, Sebolt Wrestling Academy (IA)
28 kg - Samuel Rioux, Contenders Wrestling Academy (IN)
28 kg - Arto Khachatryan, Dethrone Wrestling Club (CA)
28 kg - Eldon Roth, CrassTrained: Weigh In Club (WI)
28 kg - Giovonni Nix, Englewood Live Wire (IL)
28 kg - Kamari Tate, Englewood Live Wire (IL)
28 kg - Lex Johnston, Kobra Kai Training (MO)
28 kg - Elias Faith, Maurer Coughlin Wrestling Club (IN)
31 kg - Carter Smith, (MI)
31 kg - Casen Becker, Black Fox Wrestling Academy (CO)
31 kg - Leighton McCrady, Sebolt Wrestling Academy (IA)
31 kg - Liam Jennett, Sebolt Wrestling Academy (IA)
31 kg - Max Dinges (PA)
31 kg - Brodey Lewis, Team Nazar Training Center (WI)
33 kg - Braeden Hamill, X-Factor Elite Wrestling (WI)
33 kg - Weston Porter, Powerhouse Wrestling Club (IA)
33 kg - Cooper Smith, Maize Wrestling Club (KS)
35 kg - Austin Schield, VCWA (CA)
35 kg - Eddie Woody, Jr., LaCrosse Area Wrestlers (WI)
35 kg - Flynn Arnestad, Tech Squad Wrestling Club (VA)
35 kg - Tristan Pino, Betterman Elite Wrestling (CO)
35 kg - Urijah Lopez, Perrysburg Wrestling Club (OH)
38 kg - Epenesa Elison, Sunkist Kids/Monster Garage (CA)
38 kg - Keegan Bassett, Young Guns (PA)
38 kg - Rush Jennett, Sebolt Wrestling Academy (IA)
38 kg - Revin Fipps, Cowboy Wrestling Club (OK)
38 kg - Tyler Paulson, LaCrosse Area Wrestlers (WI)
41 kg - Alexander Penzkover, LaCrosse Area Wrestlers (WI)
41 kg - Benjamin Hilbert, Aviators Wrestling (WI)
41 kg - David A. Burchett, Toss Em Up Wrestling Academy (IL)
41 kg - Elijah Tibbs, X-Factor Elite Wrestling (WI)
41 kg - Lincoln Robideau (MN)
41 kg - Rustin Fipps, Cowboy Wrestling Club (OK)
41 kg - Thunder Page, South Central Punisher Wrestling (KS)
45 kg - Diego Valdiviezo, Poway Wrestling (CA)
51 kg - Owen Schacht, X-Factor Elite Wrestling (WI)
51 kg - Kade Splinter, Team Nazar Training Center (WI)
57 kg - Isaac Westfall, Simmons Academy Of Wrestling (MI)
57 kg - Rendor Hada, Maize Wrestling Club (KS)
---
Futures Greco-Roman
28 kg - Colton Hamill, X-Factor Elite Wrestling (WI)
28 kg - Arto Khachatryan, Dethrone Wrestling Club (CA)
28 kg - Eldon Roth, CrassTrained: Weigh In Club (WI)
28 kg - Giovonni Nix, Englewood Live Wire (IL)
28 kg - Kamari Tate, Englewood Live Wire (IL)
28 kg - Elias Faith, Maurer Coughlin Wrestling Club (IN)
31 kg - Carter Smith, (MI)
31 kg - Casen Becker, Black Fox Wrestling Academy (CO)
31 kg - Leighton McCrady, Sebolt Wrestling Academy (IA)
31 kg - Liam Jennett, Sebolt Wrestling Academy (IA)
33 kg - Braeden Hamill, X-Factor Elite Wrestling (WI)
33 kg - Weston Porter, Powerhouse Wrestling Club (IA)
33 kg - Cooper Smith, Maize Wrestling Club (KS)
35 kg - Austin Schield, VCWA (CA)
35 kg - Flynn Arnestad, Ranger Wrestling Club (VA)
35 kg - Tristan Pino, Betterman Elite Wrestling (CO)
35 kg - Urijah Lopez, Perrysburg Wrestling Club (OH)
38 kg - Epenesa Elison, Sunkist Kids/Monster Garage (CA)
38 kg - Keegan Bassett, Young Guns (PA)
38 kg - Revin Fipps, Cowboy Wrestling Club (OK)
38 kg - Tyler Paulson, LaCrosse Area Wrestlers (WI)
41 kg - Alexander Penzkover, LaCrosse Area Wrestlers (WI)
41 kg - Benjamin Hilbert, Aviators Wrestling (WI)
41 kg - David A. Burchett, Toss Em Up Wrestling Academy (IL)
41 kg - Elijah Tibbs, X-Factor Elite Wrestling (WI)
41 kg - Lincoln Robideau, Pinnacle Wrestling Club (MN)
41 kg - Rustin Fipps, Cowboy Wrestling Club (OK)
41 kg - Thunder Page, South Central Punisher Wrestling (KS)
45 kg - Diego Valdiviezo, Poway Wrestling (CA)
51 kg - Owen Schacht, X-Factor Elite Wrestling (WI)
57 kg - Isaac Westfall, Simmons Academy Of Wrestling (MI)
57 kg - Rendor Hada, Maize Wrestling Club (KS)