NCAA Preseason Coverage
2021 NCAA D1 Wrestling Senior Tracker
2021 NCAA D1 Wrestling Senior Tracker
Bratke keeps you up to speed on which NCAA D1 seniors will and won't take advantage of the extra year of eligibility.
May 21, 2021
by Kyle Bratke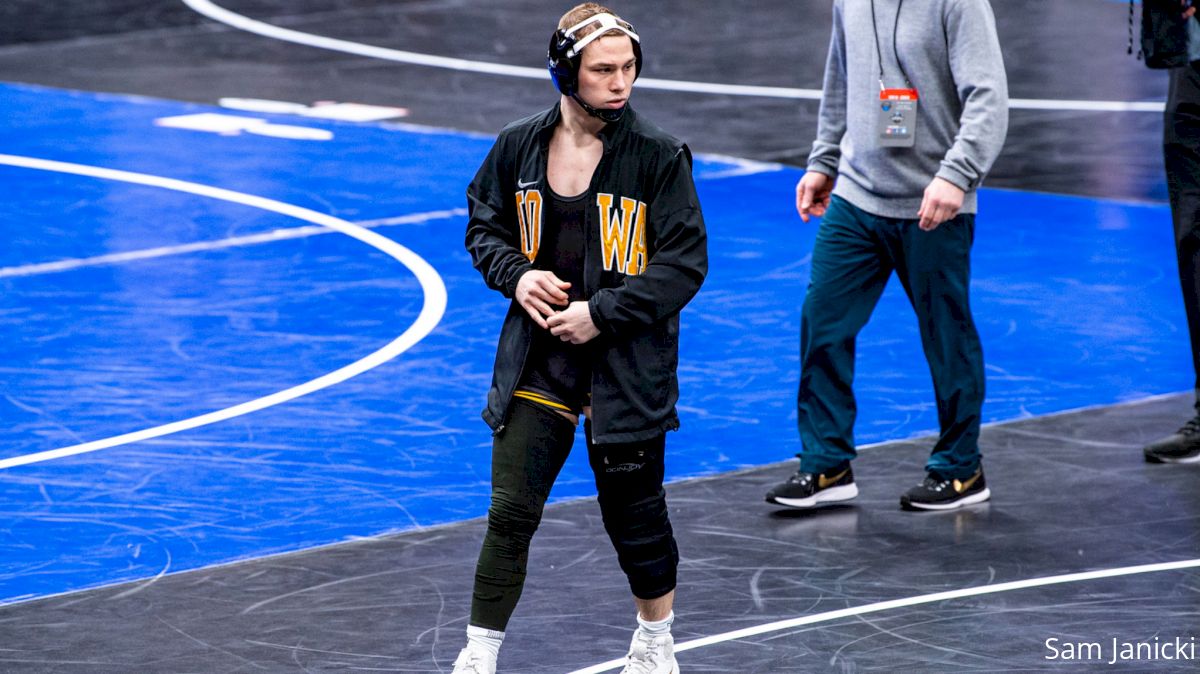 Unlock this article, live events, and more with a subscription!
Get Started
Already a subscriber? Log In
In October 2020, the NCAA announced that all winter sports athletes would be granted an additional year of eligibility. Essentially the 2021 season didn't count against any wrestler's eligibility and seniors had to option to return for another year if they choose to and their institution will have them back.
Below, you'll find a list of all the wrestlers who were seniors who qualified for the 2021 NCAA Championships or were seniors last year and expected to be in the starting lineup this season. If a decision is listed beside a wrestler's name, the wrestler or school has either announced it or I have confirmed the decision with the school or wrestler. Unfortunately the wrestlers at service academies are unable to take advantage of this free year of eligibility. Finally, the number you see beside wrestler's names is their ranking in our final D1 rankings of the year.
If I'm missing a decision or you just want to reach out, you can email me at: kyle.bratke@flosports.tv. Be sure to check back often as I will be updating the article as I receive answers from coaches and wrestlers.
---
125 Pounds
#1 Spencer Lee, Iowa - WILL RETURN
#4 Drew Hildebrandt, Central Michigan - WILL RETURN
#12 Devin Schroder, Purdue - WILL RETURN
#19 Liam Cronin, Nebraska - WILL RETURN
#21 Codi Russell, Appalachian State - WILL RETURN
#23 Jake Ferri, Kent State - WILL RETURN
#25 Danny Vega, SDSU - NOT RETURNING
Fabian Gutierrez, Chattanooga - WILL RETURN
Logan Treaster, Navy - NOT RETURNING
Gage Curry, American (currently in the transfer portal) -
Jonathan Tropea, Rider -
---
133 Pounds
#3 Austin DeSanto, Iowa - WILL RETURN
#4 Korbin Myers, Virginia Tech - WILL RETURN
#9 Louie Hayes, Virginia - NOT RETURNING
#17 Devan Turner, Oregon State - WILL RETURN
#18 Paul Bianchi, Little Rock - NOT RETURNING
#19 Mario Guillen, Ohio - WILL RETURN
#25 Boo Dryden, Minnesota -
---
141 Pounds
#1 Nick Lee, Penn State - WILL RETURN
#2 Jaydin Eierman, Iowa - WILL RETURN
#3 Tariq Wilson, NC State - WILL RETURN, but up at 149
#4 Sebastian Rivera, Rutgers - WILL RETURN
#5 Dylan Duncan, Illinois -
#6 Dresdon Simon, Central Michigan - WILL RETURN
#7 Chad Red, Nebraska - WILL RETURN
#16 Ian Parker, Iowa State - WILL RETURN
#17 Cody Trybus, Navy - NOT RETURNING
#21 DJ Lloren, Fresno State (would have to be for another school) -
Vinny Vespa, Hofstra - NOT RETURNING
Lane Peters, Army - NOT RETURNING
Julian Flores, Drexel -
---
149 Pounds
#4 Boo Lewallen, Oklahoma State - NOT RETURNING
#14 Griffin Parriott, Purdue -
#16 Joshua Heil, Campbell - WILL RETURN
#19 Cory Crooks, Arizona State -
#20 Jarrett Degen, Iowa State - WILL RETURN
#22 Mike Van Brill, Rutgers - WILL RETURN
#23 Kanen Storr, Michigan - WILL RETURN
Greg Gaxiola, Hofstra - WILL RETURN
Casey Cobb, Navy - NOT RETURNING
---
157 Pounds
#2 Jesse Dellavecchia, Rider - NOT RETURNING
#3 Ryan Deakin, Northwestern -
#5 Hayden Hidlay, NC State - WILL RETURN, but up at 174 lbs
#8 Kaleb Young, Iowa - WILL RETURN
#14 Requir van der Merwe, Stanford (would have to be for another school) -
#20 Justin Thomas, Oklahoma - WILL RETURN
Parker Kropman, Drexel - LIKELY TO RETURN
Caleb Licking, Nebraska - NOT RETURNING
Josh McClure, North Carolina - WILL RETURN
Ben Barton, Campbell - WILL RETURN
---
165 Pounds
#2 Jake Wentzel, Pitt - WILL RETURN
#4 Alex Marinelli, Iowa - WILL RETURN
#8 Anthony Valencia, Arizona State - WILL RETURN
#10 Luke Weber, NDSU - WILL RETURN
#11 Thomas Bullard, NC State - WILL RETURN
#14 Kennedy Monday, North Carolina -
#18 Tanner Skidgel, Navy - NOT RETURNING
#20 Jake Tucker, Michigan State - WILL RETURN
Ricky Stamm, Hofstra - WILL RETURN
---
174 Pounds
#2 Michael Kemerer, Iowa - WILL RETURN
#4 Demetrius Romero, Utah Valley - WILL RETURN
#6 Logan Massa, Michigan -
#9 Andrew McNally, Kent State (currently in the transfer portal) - WILL RETURN
#10 Daniel Bullard, NC State - NOT RETURNING
#23 Drew Hughes, Michigan State - NOT RETURNING
Cody Surratt, Air Force - NOT RETURNING
Thomas Flitz, App State - WILL RETURN
Sage Heller, Hofstra - WILL RETURN
---
184 Pounds
#5 Dakota Geer, Oklahoma State -
#9 Taylor Venz, Nebraska - LIKELY TO RETURN
#10 Devin Kane, North Carolina -
#12 Owen Webster, Minnesota -
#16 Max Lyon, Purdue - WILL RETURN
#17 Samuel Colbray, Iowa State - WILL RETURN
#19 Christopher Weiler, Wisconsin - WILL RETURN
#22 Charles Small, Hofstra - WILL RETURN
#23 Alan Clothier, Northern Colorado - WILL RETURN
#24 Dom Ducharme, CSUB - NOT RETURNING
Dylan Ammerman, Lehigh - NOT RETURNING
Taylor Brown, Army - NOT RETURNING
Gregg Harvey, Pitt - WILL RETURN
---
197 Pounds
#2 Myles Amine, Michigan -
#7 Kordell Norfleet, Arizona State -
#11 Eric Schultz, Nebraska - LIKELY TO RETURN
#18 Jay Aiello, Virginia - WILL RETURN
#19 Greg Bulsak, Clarion (currently in the transfer portal) - WILL RETURN
#21 Jake Jakobsen, Lehigh - NOT RETURNING
Nick Reenan, NC State - WILL RETURN
Chris Kober, Campbell - WILL RETURN
---
285 Pounds
#5 Gannon Gremmel, Iowa State - NOT RETURNING
#9 Ethan Laird, Rider - WILL RETURN
#10 Brian Andrews, Wyoming - WILL RETURN
#12 Matt Stencel, Central Michigan - WILL RETURN
#15 Jordan Wood, Lehigh - WILL RETURN
#16 Christian Lance, Nebraska - LIKELY TO RETURN
#18 Nathan Traxler, Stanford (currently in the transfer portal) -
#19 Carter Isley, UNI - WILL RETURN
Jon Spaulding, Edinboro - WILL RETURN
Michael McAleavey, The Citadel - WILL RETURN
Andrew Gunning, North Carolina - NOT RETURNING
Bobby Heald, Army - NOT RETURNING