Several Hawkeyes Indicate They'll Take Extra Year Of Eligibility
Several Hawkeyes Indicate They'll Take Extra Year Of Eligibility
The Hawkeyes are coming back strong again next season.
Mar 22, 2021
by JD Rader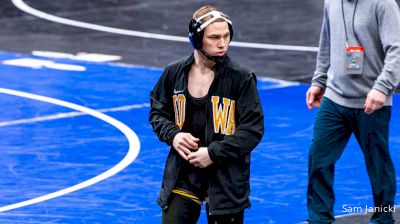 Unlock this article, live events, and more with a subscription!
Get Started
Already a subscriber? Log In
The Hawks aren't going anywhere. Four key seniors have already indicated that they will be using the extra year of eligibility the NCAA granted them and returning for a fifth year of varsity of wrestling.
NCAA Brackets in FloArena | NCAA Championships Hub
Spencer Lee, Alex Marinelli, and Jaydin Eierman have put out social media posts confirming that they will be back for the Iowa in 2021/2022 while Austin Desanto confirmed it in his post-NCAA tournament interview.
Watch Austin Desanto's post-NCAA tournament interview below.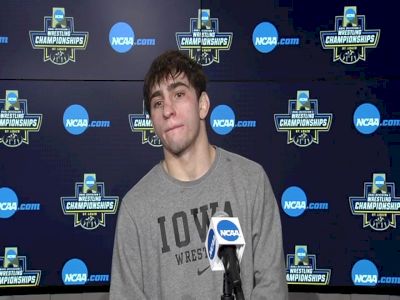 Unlock this video, live events, and more with a subscription!
Get Started
Already a subscriber? Log In
The Hawkeyes capped off an impressive season with their first NCAA team title since 2010. During the regular season the Hawks went 5-0 and also won the Big Ten title.
Lee is the defending Dan Hodge Trophy Award winner and a three-time national champion for the Hawkeyes. If Spencer wins another NCAA title, he will be the fourth 4X NCAA champion in history. The Pennsylvania native could also become the second 3X Dan Hodge Trophy Award winner.
Eierman and Marinelli could have bitter tastes in their mouthes after entering the NCAA tournament as one seeds, but falling short. Eierman lost to Penn State's Nick Lee in the finals and Marinelli was stopped in the quarterfinals by Stanford's Shane Griffith.
Desanto wrestled above his four seed finishing third at 133 lbs.
Kaleb Young and Michael Kemerer, two more seniors on their starting roster, have not declared their intentions regarding next season yet. Both are multiple-time All-Americans.
Potential 2021-2022 Iowa Lineup
125: Spencer Lee
133: Austin Desanto
141: Jaydin Eierman
149: Max Murin
157: Kaleb Young/Bretli Renya
165: Alex Marinelli
174: Michael Kemerer/Patrick Kennedy
184: Nelson Brands
197: Jacob Warner
285: Anthony Cassioppi