PIAA Super-Region Preview
PIAA Super-Region Preview
Previews of the 2021 PIAA Super Region Wrestling Tournaments.
Mar 5, 2021
by Brock Hite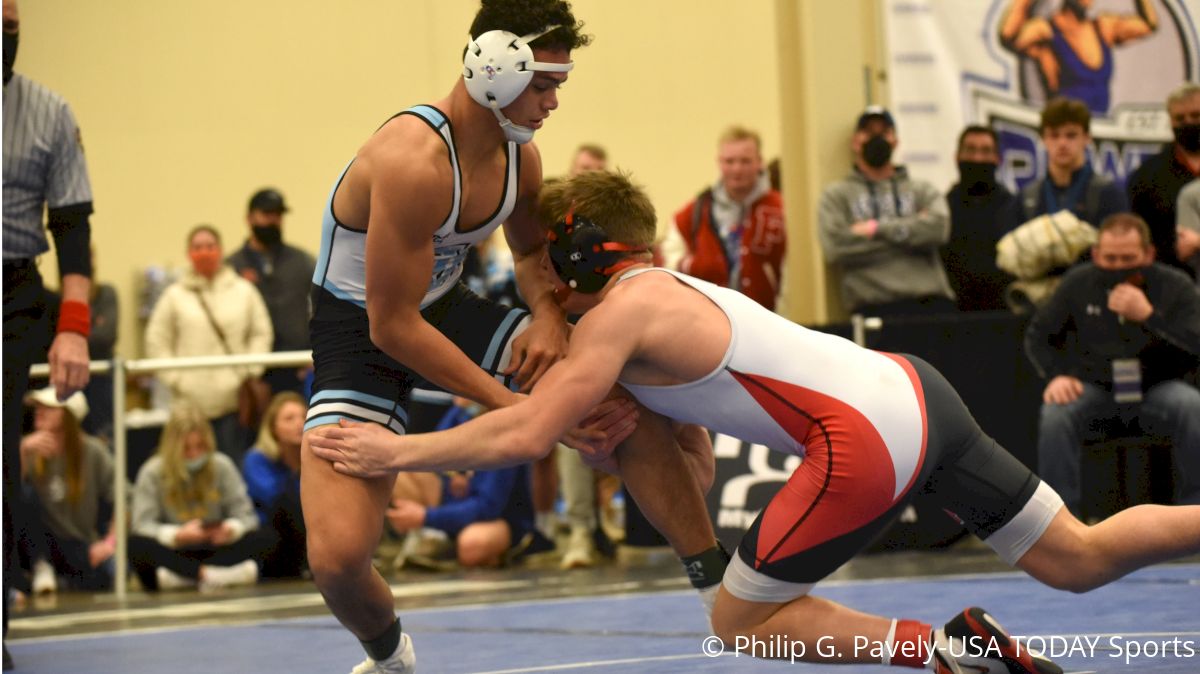 Unlock this article, live events, and more with a subscription!
Get Started
Already a subscriber? Log In
Pennsylvania fans may feel cheated this season with a one day state tournament. It's disappointing that the 20 best wrestlers in each class won't get to battle it out in Hershey. If you want to be an optimist, there are four incredible tournaments added to this year's slate that will serve as the qualifier for the PIAA State Championships. They all will be live on FloWresting.
Super region qualifiers are being looked at as state qualifiers, but it is a slightly different format from what you may be familiar with super region tournaments. Often the super region will contest the early rounds of the state tournament. This will not be the case for the PIAA Super-Region Tournaments. These tournaments will just be another step in the qualification process where the top four place winners will advance to Hershey. All qualifiers for Hershey will be state medalists as the top eight earn medals.
I will be on site in Altoona on Saturday for coverage of the AAA West Super-Region. The in-depth preview follows below, but let's look at some possible feature matches from the other three super-regions first. In each super-region I will highlight a few potential match-ups that are "must see" if they come to fruition.
*all rankings listed are national rankings
120lbs: #9 Brett Ungar, 12th, Notre Dame vs Mason Barvitskie, 9th, Southern Columbia
Brett Ungar has been a proven commodity on the national scene for several years. He has a New Jersey state championship and a third place finish at the PIAA's on his resume. However, Ungar doesn't bring the intrigue to this matchup. The compelling part of this match is the freshman, Barvitskie.
Barvitskie placed twice in the PJW Junior High State Championships. Nice credentials, not not anything to put Ungar on notice. This season Barvitskie has proven to be top caliber with two wins over PIAA 7th place finisher Ethan Kolb of Benton.
This will be a good measuring stick match for Barvitskie. With limited schedules and opportunities there are several freshmen that are very good, it's just unclear how good. I don't expect Barvitskie to win the bout. The question is: can he be competitive and use this as a great learning experience?
145lbs: #10 Levi Haines, 11th, Biglerville vs Nathan Higley, 12th, Sullivan County
Haines has made the state finals each of his trips to Hershey and come up on the short end both times. Those appearances were at 106lbs and 126lbs. He continued his growth and there are always question marks around matchups when two guys are meeting at a weight class and were several weights apart the previous season.
Higley is a two-time place winner and finished fourth at 145lbs last season after entering the state championships as the top-seeded regional champion. I like Haines' attacking style and would guess that he won't let this be a low scoring affair.
160lbs: #16 Avery Bassett, 12th, Midd-West vs Nolan Lear, 11th, Benton
This could be the third meeting of the year between these two. They split the first two matches. Lear has a potential semifinal with Holden Garcia that could get in the way, but the expectation is for these two returning medalists to continue their rivalry.
120lbs: #5 Mason Gibson, 9th, Bishop McCort vs #8 Gary Steen, 12th, Reynolds
Mason Gibson has been on everyone's radar for several years. This fall we got a preview of how he stacks up against the AA field when he knocked off Steen at PA Power's True Power Dual, 3-2. Adding a layer to this bout is the reward going to the winner. You have to assume the aforementioned Brett Ungar will take the title in the east and be a semifinal matchup in Hershey for the loser of this final. A year ago Steen rode Ungar out in ultimate tiebreaker for the win.
138lbs: Brock McMillen, 12th, Glendale vs Ian Oswalt, 12th, Burrell
Both guys are on track to be a four-time medalist with McMillen already having two state titles. They will not need to be introduced to each other as they have met four times already, including the PIAA final a year ago. This one is always razor thin margins and McMillen has found a way to win every, single, one. Can Oswalt finally crack the code?
172lbs: #15 Rune Lawrence, 9th, Frazier vs Malachi Duvall, 12th, Penns Valley
This was the SW Region final a week ago. It was a wild match with Lawrence coming from behind and ultimately scoring a fall in 5:37. Lawrence continued to impress with this win over the two-time PIAA medalist.
Gage Musser is another medalist from a year ago with the potential to prevent the rematch from going down. If Musser knocks off Duvall there will still be plenty of reason to tune in. A season ago Musser dropped his semifinal at the PIAA Championships to Thayne Lawrence, Rune's older brother. He will be looking to exact some revenge on the Lawrence family as Thayne took that semifinal by technical fall.
189lbs: #10 Joey Milano, 12th, Spring-Ford vs District 11
More specifically the potential matchups with Drew Clearie (Nazareth) and Isaiah Reinert (Easton). All three of these guys took home medals from Hershey a season ago. Reinert was 7th, Milano was 4th, and Clearie was 3rd. Milano teched Reinert, and lost to a 5-2 decision to Clearie.
Milano has owned Reinert with three bonus point wins over the Easton senior. He does have two wins over Clearie, but Clearie took the most recent in the third place bout in Hershey. Another odd twist to these potential matchups is the Reinert vs Clearie series. Reinert holds a 3-2 edge with decisions in the past two region finals and a dual win. Clearie has two wins by fall both in the district title bout. You're going to be entertained watching this weight no matter how the bracket shakes out.
285lbs: Sean Kinney, 9th, Nazareth vs The Field
Freshmen medalists are a rarity at the 285lbs weight class. PJW state champions Sean Kinney (Nazareth) is looking to be the first freshman medalist at the weight since Kuwaun DeBoe (Erie Cathedral Prep) in 2016. Prior to that Evan Craig Abington Heights) was the next recent freshman placer at the weight in 2007. A placement in the top four here secures a medal in Hershey next week.
106lbs
Plenty of questions surround this weight class. As often the case, you have returning wrestlers that were undersized a year ago and didn't have the success they are accustomed to trying to get back on track. They are battling with upstart freshmen they are highly touted, but unproven at the high school level. That scenario plays out almost across the board here as each quarterfinal features a freshman against a sophomore, except the Dominic Flatt (Solanco) vs Antonino Walker (Plum) quarterfinal. Flatt is a senior and the only previous state qualifier in the field, but has four losses on the season all to Kaedyn Williams.
#5 Kaedyn Williams (Manheim Township) and #20 Tyler Chappell (Seneca Valley) find themselves in the same half of the bracket as top-seeded Cael Nasdeo (Williamsport) enters undefeated and carries the most prestige points of the regional champions.
Do you like the guys that have the experience at the high school level? Or does the talent of the youngsters prevail?
Prediction:
Kaedyn Williams, 9th, Manheim Township

Dominic Flatt, 12th, Solanco

Tyler Chappell, 10th, Seneca Valley

Andrew Binni, 9th, Canon-McMillan
113lbs
This is the premier weight class of the tournament. #3 Vinny Kilkeary (Greater Latrobe) is the only nationally ranked wrestler, but don't make the mistake of thinking he won't be tested. Right away he drew Aiden Lewis (Cedar Cliff), who is a two-time medalist and a runner-up at 113lbs a year ago.
Lewis dropped his SC region semifinal to star freshman Kamdyn Williams (Manheim Township), 9-7. Williams draws state qualifier, Troy Hohman (Penn Trafford). Williams isn't the only star freshman on his half as Powerade finalist Joseph Simon (Waynesburg) takes on PIAA runner-up Jacob Van Dee (Erie Cathedral Prep) in the quarters. You're probably starting to realize that you want to tune into the early rounds for these matches.
All of the non-freshmen have previous state tournament experience and Kilkeary (1), Lewis (Q, 4, 2), Van Dee (Q, 2), and Allison (Q, 8) all have earned medals at the state tournament. You don't want to miss any round in this bracket.
Prediction:
Jacob Van Dee, 11th, Erie Cathedral Prep

Vinny Kilkeary, 10th, Greater Latrobe

Aiden Lewis, 12th, Cedar Cliff

Kamdyn Williams, 9th, Manheim Township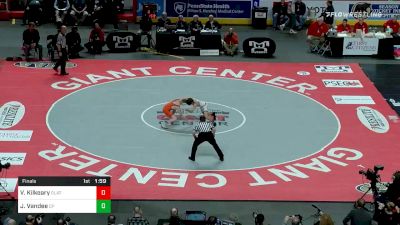 Unlock this video, live events, and more with a subscription!
Get Started
Already a subscriber? Log In
120lbs
Several former medalists are in the field with #16 Mac Church (Waynesburg), Lane Aikey (Bellefonte), and Karl Shindledecker (Chambersburg). It's surprising with a solid amount of state experience in the bracket, that there hasn't been very many interdistrict matchups within the field. This is mainly due to the field converging on 120lbs from 106, 113, and 120lbs a year ago. An exception is Aikey's 3-1 decision over Dylan Coy (North Allegheny) in the medal round at the same weight in Hershey last season.
There are so many ways I could see this bracket playing out that I am almost certain I will look silly on Saturday evening when I review my predictions.
Prediction:
Mac Church, 10th, Waynesburg

Karl Shindledecker, 11th, Chambersburg

Dylan Coy, 11th, North Allegheny

Lane Aikey, 12th, Bellefonte
126lbs
The weight class is headlined by two former state champions. #19 Carter Dibert (Franklin Regional) won a title in 2019 before finishing 3rd a year ago. Ethan Berginc (Hempfield Area) seized his opportunity in Hershey a year ago.
I think the bottom half of the bracket is very interesting. Berginc takes on freshman Luke Simcox (Central Mountain) in the quarters. Simcox finished 2nd and 3rd in his junior high pjw career. Central Mountain was able to squeeze in one of the toughest in season schedules this year and Simcox has proven to be a threat. Returning 4th place medalist Matt Repos (Central Dauphin) adds another layer of intrigue to the bottom half.
Prediction:
Carter Dibert, 12th, Franklin Regional

Ethan Berginc, 12th, Hempfield Area

Matt Repos, 10th, Central Dauphin

Luke Simcox, 9th, Central Mountain
132lbs
The bracket seems to be headed for a showdown between two-time PIAA runner-up Dylan Chappell (Seneca Valley) and #17 Jude Swisher (Bellefonte), but there are several sneaky possible roadblocks.
Braden Bower (Williamsport) missed the season a year ago with an injury. He was a state qualifier as a freshman and had wins over Swisher. A week ago he knocked off then nationally ranked Pierson Manville (State College) to end Manville's season. Bower is on the top side with Chappell.
Swisher will have to deal with state qualifier Colton Stoneking (Waynesburg) and possibly Briar Priest (Hempfield). Priest is interesting as he is up from 106lbs. A year ago he defeated Kilkeary multiple times during the season. However, it was Kilkeary taking the bout to qualify for Hershey.
Prediction:
Jude Swisher, 11th, Bellefonte

Dylan Chappell, 12th, Seneca Valley

Braden Bower, 11th, Williamsport

Briar Priest, 11th, Hempfield Area
138lbs
#20 Cole Homet (Waynesburg) certainly did himself a favor by winning the Southwest Region a week ago. His prestige points gave him the top seed and absolutely loaded the bottom bracket. Every wrestler in the bottom bracket has won a state medal in their high school career.
Matt Sarbo (Altoona) takes on Finn Solomon (Franklin Regional) in the top quarter on the bottom half. Both have medals, but Sarbo hasn't been on the medal stand since 2018. Solomon made a state final his freshman season before not qualifying as a sophomore.
The bottom quarter is a rematch from the championship round of 16 at the state championships a year ago. Josh Miller (Central Dauphin) defeated Dylan Evans (Chartiers Valley) en route to his 5th place finish. Evans came back to get eighth. This bottom half is fascinating and could shake out a number of different ways.
Prediction:
Cole Homet, 11th, Waynesburg

Matt Sarbo, 12th, Altoona

Josh Miller, 12th, Central Dauphin

Finn Solomon, 11th, Franklin Regional
145lbs
#3 Wyatt Henson (Waynesburg) is the class of the field as he looks to secure his third trip to Hershey and seeks his second state title. The power in the west is concentrated in the southwest as returning medalists John Altieri (Norwin) and Ty Linsenbigler (Hempfield Area) finished second and third in the region. Altieri holds the season advantage at 2-1 in their rivalry.
Altieri pinned Riley Bower (Williamsport) a year ago in the state quarterfinals. Bower will get his crack at Linsenbigler in the opening round Saturday. The bottom half should be highly competitive.
Prediction:
Wyatt Henson, 12th, Waynesburg

John Altieri, 12th, Norwin

Ty Linsenbigler, 12th, Hempfield Area

Riley Bower, 11th, Williamsport
152lbs
You're going to start to recognize a theme. The top seed earns their way into a great spot in the bracket while the bottom half ends up stacked with talent. This might be the most evident case. #3 Alejandro Herrera-Rondon (Seneca Valley) is at the top of the bracket via his WPIAL title. He is a clear favorite in the top half.
The bottom is crazy. The least credentialed wrestler in the half is returning state qualifier, Bryce Buckman (Central Dauphin), who comes into the weekend with just one loss. He is rewarded with #7 Rocco Welsh (Waynesburg). Welsh has several close losses to Herrera-Rondon. The bottom quarter is in contention with Kilkeary vs Lewis at 113lbs for the premier bout of the quarterfinal round. #8 Paniro Johnson (Erie Cathedral Prep) takes on Jared Keslar (Connellsville). This is a rematch of the third place bout from Hershey a year ago won by Johnson.
Prediction:
Alejandro Herrera-Rondon, 12th, Seneca Valley

Rocco Welsh, 10th, Waynesburg

Paniro Johnson, 12th, Erie Cathedral Prep

Jared Keslar, 11th, Connellsville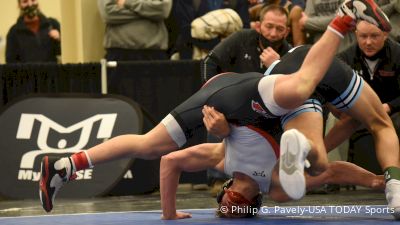 Unlock this video, live events, and more with a subscription!
Get Started
Already a subscriber? Log In
160bs
There are four returning state qualifiers in the field and that is who I am going to go with in my prediction. However, those four rising to the top are by no means a lock. #15 Cole Spencer (Pine-Richland) has the best credentials finishing fourth a year ago in Hershey.
Coy Bastian (Selinsgrove) has earned a trip to the state tournament each year of his high school career had to do it the hard way last week. Bastian won a true second match to qualify. He is the likely opposition to Spencer in the semifinals.
Chase Kranitz (Norwin) turned the tables on nationally ranked Enzo Morlacci from the Powerade finals to punch his ticket to this weekend. He should battle past medalist Ethan Richner (Bellefonte) for the finals berth from the bottom half of the bracket.
Prediction:
Cole Spencer, 12th, Pine-Richland

Ethan Richner, 12th, Bellefonte

Chase Kranitz, 11th, Norwin

Coy Bastian, 12th, Selinsgrove
172lbs
This weight class rivals 113lbs for the most complete weight in the tournament. #6 Trey Kibe (Mifflin County) and #10 Luca Augustine (Waynesburg) headline the weight, but I think the support cast provides a lot of the juice at the weight.
Freshman Tucker Hogan (Daniel Boone) is a PJW state champion and has only one loss on the season. He hits #17 Sammy Starr (Kiski Area) in the quarters. We will learn a lot about the freshman right away. If he can pass the test he'll hit 2019 state champ Trey Kibe.
All four guys on the bottom half have state tournament experience, with Tate Nichter (Chambersburg) and Augustine earning medals along the way. Lance Urbas (State College) has a major decision win over Nichter this season and they hit round one. I like Augustine out of this half, but nothing will shock me.
Prediction:
Trey Kibe, 12th, Mifflin County

Luca Augustine, 12th, Waynesburg

Sammy Starr, 12th, Kiski Area

Lance Urbas, 12th, State College
189lbs
#19 Carson Manville (State College) might be a new name to Pennsylvania wrestling fans, but not those that follow the national scene. Manville won a title in Minnesota a year ago and is looking to add a PIAA title to his collection. Both Brooks Gable (Dallastown) and Brayden Roscosky (Kiski Area) have state tournament experience with Roscosky being a medalist in the top half.
Ethan Rossman (Bellefonte), Colt Barley (Penn Manor), and Justin Hart (Hampton) all have state tournament experience. Barley and Hart avenged early season losses to win regional titles a week ago.
Prediction:
Carson Manville, 12th, State College

Justin Hart, 12th, Hampton

Ethan Rossman, 12th, Bellefonte

Brayden Roscosky, 12th, Kiski Area
215lbs
Cole Weightman (Belle Vernon) and Jacob Lucas (Cumberland Valley) both earned medals a year ago, but at separate weights. Weightman at 220lbs, and Lucas at 195lbs. They did meet during the regular season with Weightman taking the 4-1 decision.
Josh Harkless (WIlson (West Lawn)) and Dylan Forbes (New Oxford) have state tournament experience and will look to derail Weightman in the bottom bracket. While Logan Harmon is a returning qualifier that will look to take out Lucas in the top.
Prediction:
Cole Weightman, 11th, Belle Vernon

Jacob Lucas, 12th, Cumberland Valley

Josh Harkless, 12th, Wilson (West Lawn)

Logan Harmon, 12th, Armstrong
285lbs
This weight class is overflowing with experience and credentials. Seven of the eight competitors have been to the state tournament. #12 Nate Schon (Selinsgrove) has a state title, #10 Isaiah Vance (Hempfield Area) finished runner-up a season ago, and Dustin Swanson (Garden Spot), Oliver Billotte (Clearfield), and William McChesney (Greensburg Salem) all have medals on their resumes. This will be a closely contested weight in every round.
Prediction:
Nate Schon, 12th, Selinsgrove

Isaiah Vance, 12th, Hempfield

William McChesney, 11th, Greensburg Salem

Oliver Billotte, 11th, Clearfield
Action gets underway at 8:30am EST. Catch all the action of all the Super Regions live on FloWrestling.