2021 UWW Ranking Series: Matteo Pellicone
Hafizov, Jones, & Rau To Wrestle For Bronze at Matteo Pellicone
Hafizov, Jones, & Rau To Wrestle For Bronze at Matteo Pellicone
Three USA Greco Roman wrestlers will battle for bronze in session two of the Matteo Pellicone at noon eastern today.
Mar 4, 2021
by David Bray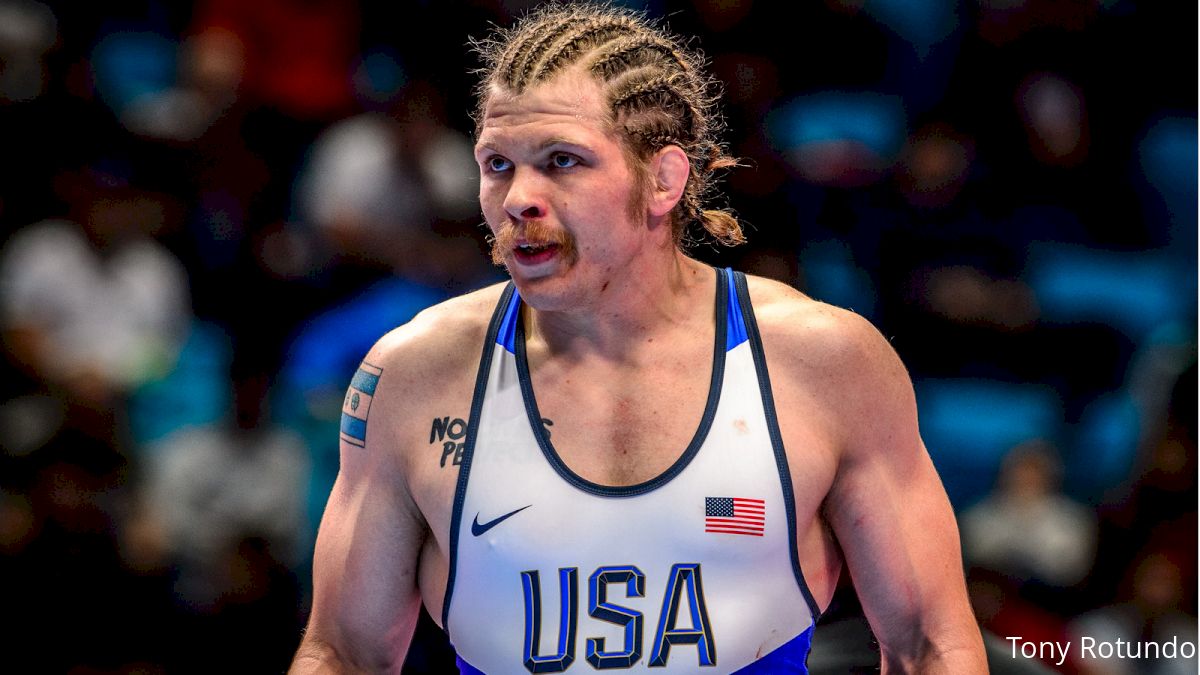 Session 1 of the Matteo Pellicone is in the books. Here's a recap of Team USA's performance and prospects for the medal round by Taylor Miller of USA Wrestling.
---
ROME – Three U.S. Greco-Roman wrestlers advanced to their respective bronze medal matches in the first day of competition at the Matteo Pellicone International in Rome, Italy. Ildar Hafizov (60 kg), Sam Jones (63 kg) and Joe Rau (87 kg) will compete for bronze on Thursday at noon ET live on FloWrestling.
A 2008 Olympian for Uzbekistan and multiple-time World Team member for USA, Ildar Hafizov had a great start to his day, defeating Manish Manish of India with a dominant 11-3 technical fall. However, he dropped his semifinal match at 60 kg to 2020 Individual World Cup champion and 2019 U23 World silver medalist Emin Sefershaev of Russia in a tight 4-1 battle. The loss put him into the bronze medal match, where he will face Zhanserik Sarsenbiyev from Kazakhstan, who won the 2018 Grand Prix of Hungary and is a 2011 Junior World silver medalist.
At 63 kg, National Team member Sam Jones had a similar performance, winning his first match with an 11-3 blowout over Italy's Giovanni Alessio. In the semifinals, Jones faced Sultan Assetuly of Kazakhstan, who took the win, 9-2, sending Jones to the bronze match. Later today, Jones will take on Neeraj Neeraj of India, who represented India at the 2019 Cadet World Championships.
Representing the USA internationally for the second time this year, Joe Rau earned a spot in the bronze match at 87 kg. He started the day with a sturdy 3-0 win over 2014 Asian champion Nursultan Tursynov from Kazakhstan. Rau fell in the quarterfinals to 2020 Hungarian champion David Solonczi of Hungary, 10-1, but Solonczi advanced to the semifinals, pulling Rau into repechage. Rau's repechage match resulted in a forfeit as his USA teammate Patrick Martinez was unable to compete, sending Rau to the bronze match. For a medal, Rau will face 2018 Worlds fifth-place finisher Bekkhan Ozdoev of Russia.
Three other wrestlers were pulled in repechage but did not advance to a medal match, including Dylan Gregerson at 60 kg and U.S. Marines athletes Jamel Johnson (67 kg) and Daniel Miller (97 kg).
The competition featured a big USA head-to-head matchup as 2018 World silver medalist Adam Coon took on 2017 Cadet World champion and two-time Junior World medalist Cohlton Schultz in the first round of competition at 130 kg. It was a rematch of the 2019 Final X best-of-three series, which Coon won. This time, Coon continued his winning streak against Schultz with a 10-5 victory in an entertaining bout.
Other wrestlers that competed for the U.S. today were John Stefanowicz (87 kg) and West Cathcart (130 kg).
2021 MATTEO PELLICONE INTERNATIONAL
March 4-7, 2021 | Rome, Italy
U.S. Greco-Roman results
60 kg: Dylan Gregerson (Orem, Utah/Brunson UVRTC) - eliminated
LOSS Emin Sefershaev (Russia), 5-0
LOSS Zhanserik Sarsenbiyev (Kazakhstan), 6-2
60 kg: Ildar Hafizov (Colorado Springs, Colo./US Army WCAP) – BRONZE MATCH
WIN Manish Manish (India), 11-3
LOSS Emin Sefershaev (Russia), 4-1
vs. Zhanserik Sarsenbiyev (Kazakhstan)
63 kg: Sam Jones (Orem, Utah/ Brunson UVRTC/New York AC) – BRONZE MATCH
WIN Giovanni Alessio (Italy), 11-3
LOSS Sultan Assetuly (Kazakhstan), 9-2
vs. Neeraj Neeraj (India)
67 kg: Jamel Johnson (Camp LeJeune, N.C./Marines) - eliminated
WIN Julinho Correia Dju (Portugal), 12-0
LOSS Almat Kebispayev (Kazakhstan), 5-4
87 kg: Josef Rau (Chicago, Ill./Titan Mercury) – BRONZE MATCH
WIN Nursultan Tursynov (Kazakhstan), 3-0
LOSS David Losonczi (Hungary), 10-1
WIN Patrick Martinez (USA), forfeit
vs. Bekkhan Ozdoev (Russia)
87 kg: John Stefanowicz (Camp LeJeune, N.C./Marines) - eliminated
WIN Dogan Goktas (Turkey), 1-1
LOSS Bekkhan Ozdoev (Russia), 8-0
97 kg: Daniel Miller (Camp LeJeune, N.C./Marines) - eliminated
WIN Deepanshu Deepanshu (India), 2-1
LOSS Erik Szilvassy (Hungary)
LOSS Ondrej Dadak (Czech Republic), 5-4
130 kg: Adam Coon (Ann Arbor, Michigan/Cliff Keen WC) - eliminated
WIN Cohlton Schultz (USA), 10-5
LOSS Zurabi Gedekhauri (Russia), 8-0
130 kg: Cohlton Schultz (Tempe, Ariz./Sunkist Kids) – eliminated
LOSS Adam Coon (USA), 10-5
130 kg: West Cathcart (Champaign, Ill./IRTC/New York AC) - eliminated
LOSS Zurabi Gedekhauri (Russia), 9-0