2021 UWW Ranking Series: Matteo Pellicone
Notable Men's Freestylers At 2021 Pellicone
Notable Men's Freestylers At 2021 Pellicone
Notable men's freestylers entered into the 2021 Matteo Pellicone, along with their accolades and achievements.
Mar 3, 2021
by Jon Kozak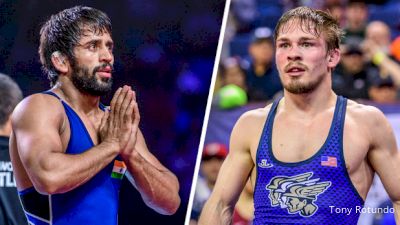 Unlock this article, live events, and more with a subscription!
Get Started
Already a subscriber? Log In
Just how strong is the men's freestyle field at the 2021 UWW Ranking Series: Matteo Pellicone? Feast your eyes on these accolades and see for yourself!
Watch the Matteo Pellicone LIVE on FloWrestling
Men's Freestle begins Saturday, March 6 | 4:30 AM ET
57 Kilograms
Reineri Andreu
U23 World Gold - 2019, 2017
Pan-Am Gold - 2020, 2018
Sr. World 5th - 2018
#12 Nurislam Sanayev
World Bronze - 2019
World Silver - 2018
Asian Gold - 2018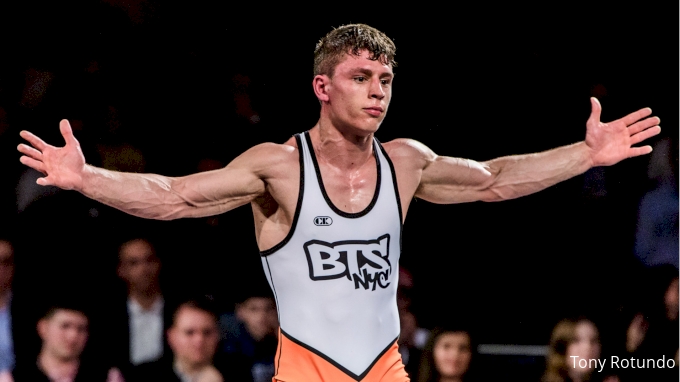 Nick Suriano
NCAA Champ - 2019
Henri Deglane Gold - 2021
Bill Farrell Bronze - 2019
---
61 Kilograms
Ravi Kumar
World Bronze - 2019
Asian Gold - 2020
U23 World SIlver - 2018
#4 Suleyman Atli
World Silver - 2019
World Bronze - 2018
Euro Gold - 2019
Euro Bronze - 2017
Ethan Lizak
3X NCAA All-American - 2017, 2018, 2019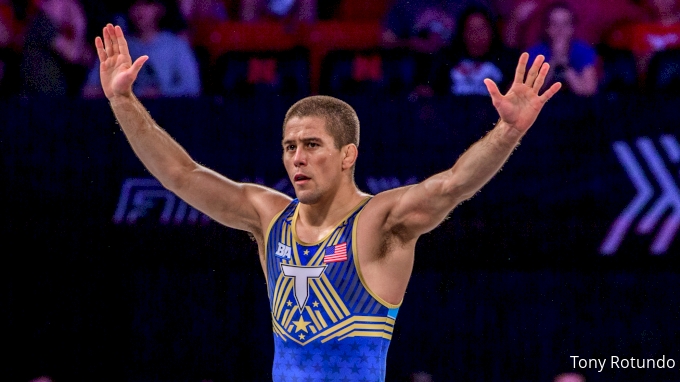 Tyler Graff
Pan Am Gold - 2020, 2017
World 5th - 2019
4X NCAA All-American - 2010, 2011, 2013, 2014
---
65 Kilograms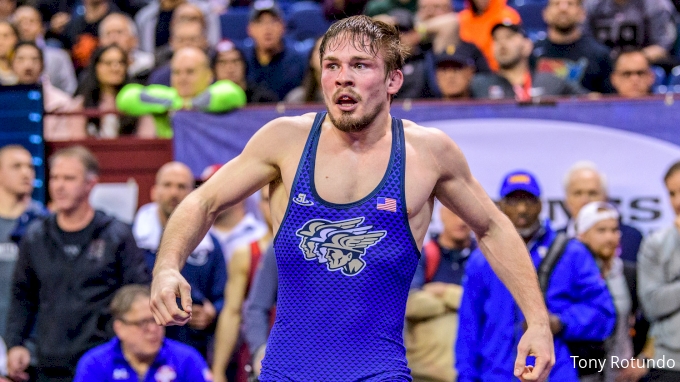 Joey McKenna
3X NCAA All-American - 2016, 2018, 2019
U23 World Bronze - 2017
Junior World Silver - 2014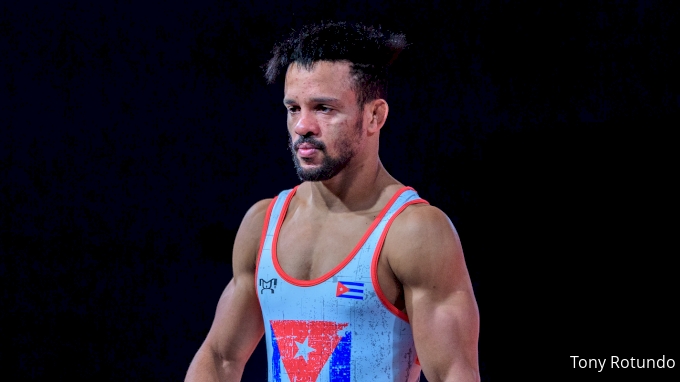 #13 Alejandro Valdes
World Bronze - 2018, 2017
Pan-Am Gold - 2019, 2014, 2013, 2010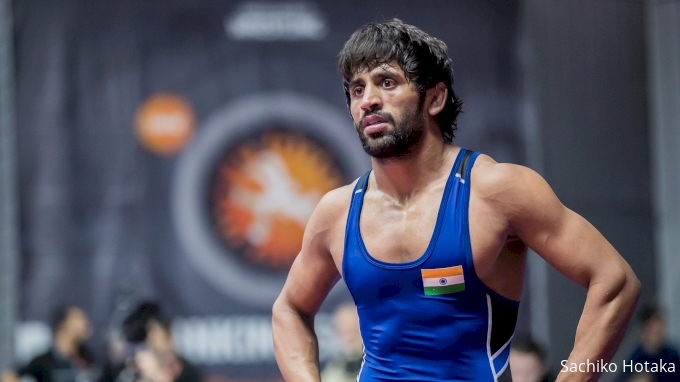 #5 Bajrang Punia
World Bronze - 2019, 2013
World Silver - 2018
Asian Silver - 2020, 2014
Asian Gold - 2019, 2017
Behnam Ehsanpoor
World Bronze - 2019
Asian Gold - 2019, 2017
Junior World Gold - 2012
Asian Silver - 2016, 2015
#14 Daulet Niyazbekov
World Silver - 2019
World Bronze - 2011
Asian Gold - 2018, 2016, 2015
Asian Bronze - 2020, 2017, 2014, 2013
Tulga Tumur Ochir
World 5th - 2019
U23 Asian Gold - 2019
David Habat
2X NCAA All-American - 2014, 2015
Euro Bronze - 2017
Dave Schultz Bronze - 2019
---
70 Kilograms
Haydar Yavuz
World Cup Silver - 2020
Euro Bronze - 2020
U23 World 5th - 2017
Musafa Kaya
Euro Gold - 2019
World 5th - 2017, 2015
Euro Silver - 2016
Alec Pantaleo
3X NCAA All-American - 2016, 2018, 2019
Cerro Pelado Gold - 2020
---
74 Kilograms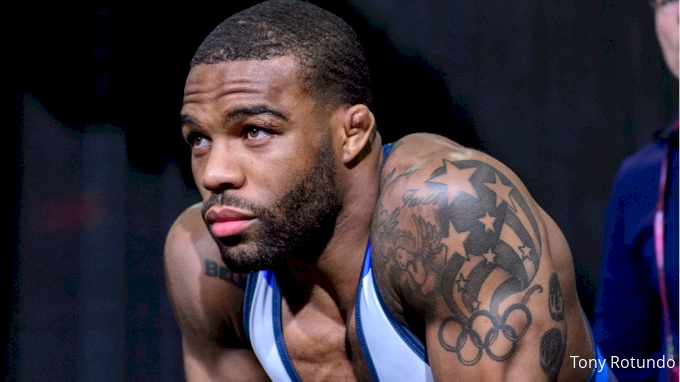 #4 Jordan Burroughs
World Champ - 2017, 2015, 2013, 2011
Olympic Gold - 2012
World Bronze - 2014, 2018, 2019
Pan-Am Gold - 2020, 2019, 2016, 2015, 2014, 2011
#18 Geandry Garzon
World Silver - 2007
World Bronze - 2010, 2006, 2005
Pan Am Gold - 2010, 2009, 2008, 2007, 2005
Pan Am Bronze - 2020, 2019
Narsingh Yadav
World Bronze - 2015
Asian Gold - 2010
Asian Bronze - 2015, 2014
Mitch Finesilver
Henri Deglane Bronze - 2021
NCAA All-American - 2019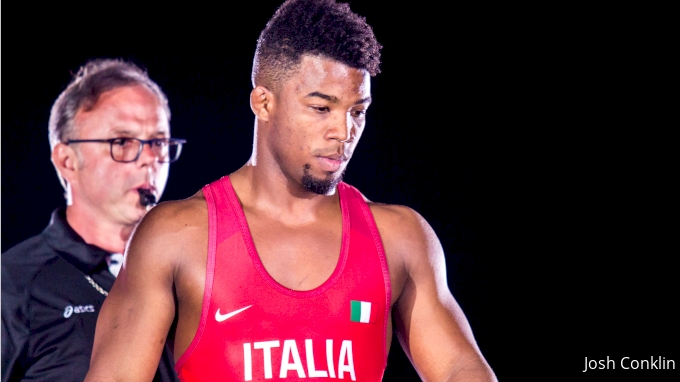 #6 Frank Chamizo
World Champ - 2017, 2015
World Silver - 2019
World Cup Silver - 2020
Olympic Bronze - 2016
World Bronze - 2010
Euro Gold - 2020. 2019, 2017, 2016
Euro Bronze - 2018
#19 Daniyar Kaisanov
World Bronze - 2019
Asian Gold - 2020. 2019,
Asian Silver - 2018
Nurkozha Kaipanov
World Silver - 2019
Asian Gold - 2019
Junior World Bronze - 2018
Franklin Gomez
World Silver - 2011
Pan Am Gold - 2011
Pan Am Silver - 2019
Pan Am Bronze - 2015
NCAA Champ - 2009
#20 Fazil Eryilmaz
World Cup Bronze - 2020
Matteo Pellicone Bronze - 2020
Yakup Gor
World Bronze - 2015
Euro Bronze - 2015, 2014
Euro Silver - 2013
---
79 Kilograms
Glaymzhan Usserbaev
World 5th - 2019
Asian Bronze - 2019
Olympic 5th - 2016
Muhammet Kotanoglu
World Cup Silver - 2020
Euro Bronze - 2019
David McFadden
4X NCAA All-American - 2016, 2018, 2019, 2020
U23 World Team Member - 2018
Muhamed McBryde
---
86 Kilograms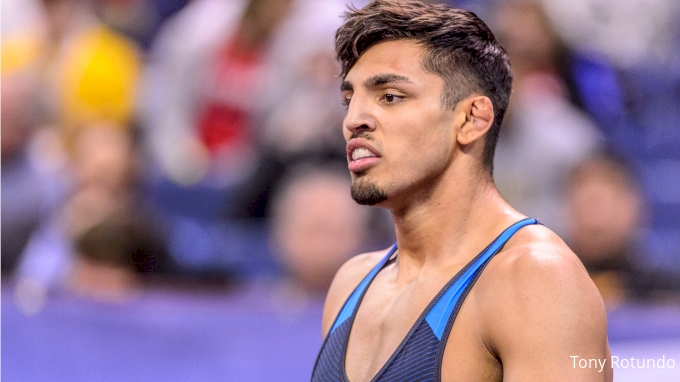 #9 Zahid Valencia
2X NCAA Champ - 2018, 2019
Junior World Silver - 2017
Henri Deglane Bronze - 2021
Matteo Pellicone Gold - 2020
Mark Hall
NCAA Champ - 2017
4X NCAA All-American - 2017, 2018, 2019, 2020
Junior World Champ - 2017, 2016
Pan Am Gold - 2018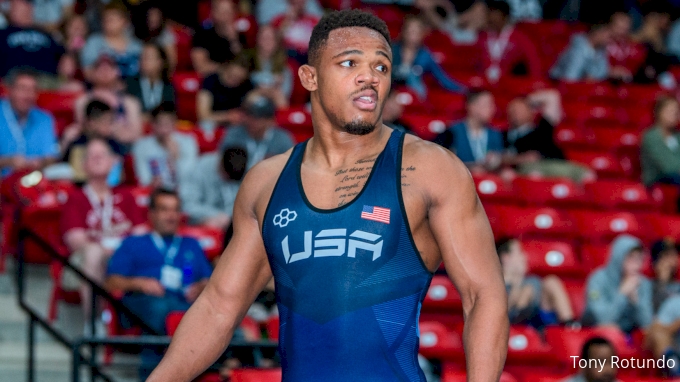 #11 Myles Martin
NCAA Champ - 2016
4X NCAA All-American - 2016, 2017, 2018, 2019
Henri Deglane Gold - 2020
Bill Farrell Silver - 2019
#13 Yurieski Torreblanca
Pan Am Gold - 2020, 2019 2017, 2015
Pan Am Silver - 2018
Deepak Punia
World Silver - 2019
Asian Bronze - 2020, 2019
Junior World Silver - 2018
Azamat Dauletbekov
U23 World Silver - 2017
Asian Bronze - 2018
Asian Silver - 2017
Junior World Silver - 2014
Ethan Ramos
NCAA All-American - 2015
Pan Am Silver - 2018
Osman Gocen
World Cup Bronze - 2020
U23 World Bronze - 2019
Junior World Silver - 2016
---
92 Kilograms
Erhan Yaylaci
World Cup Bronze - 2020
Junior World Bronze - 2018
Pat Downey
NCAA All-American - 2016
Pan Am Bronze - 2019
Junior World Silver - 2012
---
97 Kilograms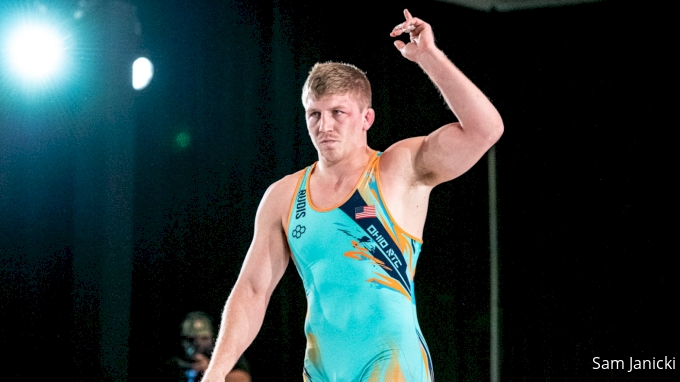 Kollin Moore
4X NCAA All-American - 2017, 2018, 2019, 2020
U23 World Silver - 2018
Junior World Bronze - 2017
Hayden Zillmer
NCAA All-American - 2015
Bill Farrell Bronze - 2019
Intercontinental Cup Silver - 2019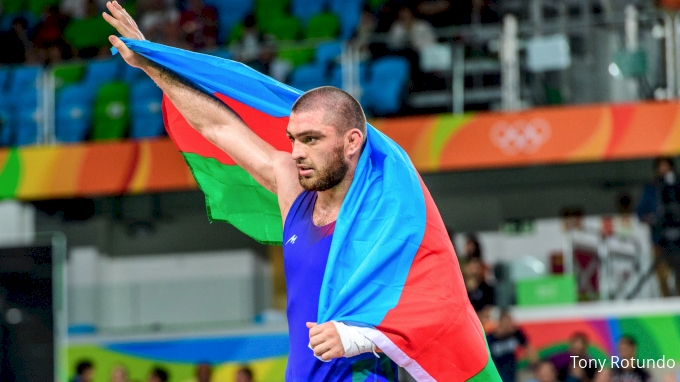 #9 Sharif Sharifov
Olympic Gold - 2012
World Champ - 2011
World Silver - 2019
World Bronze - 2009
Olympic Bronze - 2016
Euro Gold - 2019
Euro Silver - 2010, 2018
Euro Bronze - 2011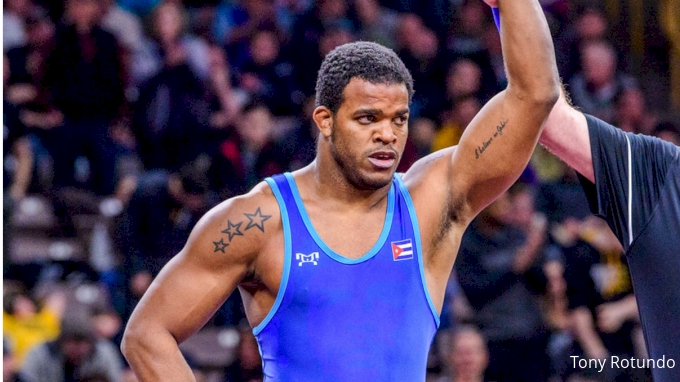 #19 Reineris Salas
World Silver - 2013, 2014
World Bronze - 2010
Pan Am Gold - 2018, 2015, 2014, 2010, 2009
Pan Am Silver - 2020, 2019, 2016
Alireza Karimi
World Silver - 2019
World Bronze - 2018, 2015
Asian Gold - 2019, 2018, 2017, 2015
Alisher Yergali
Asian Bronze - 2020, 2019
Junior World Silver - 2018
Evan Ramos
Pan Am Bronze - 2019
2X NCAA DII All American
---
125 Kilograms
Amar Dhesi
3X NCAA All-American - 2016, 2018, 2019
Pan Am Silver - 2020
Junior World Champ - 2014
#3 Amin Taheri
U23 World Bronze - 2018, 2017
Asian Bronze - 2018
Junior World Silver - 2015, 2014
Oleg Boltin
Bill Farrell Silver - 2018
Dave Schultz 4th - 2017
Yusup Batirmurzaev
Asian Gold - 2020
U23 World Bronze - 2019
Matteo Pellicone Bronze - 2020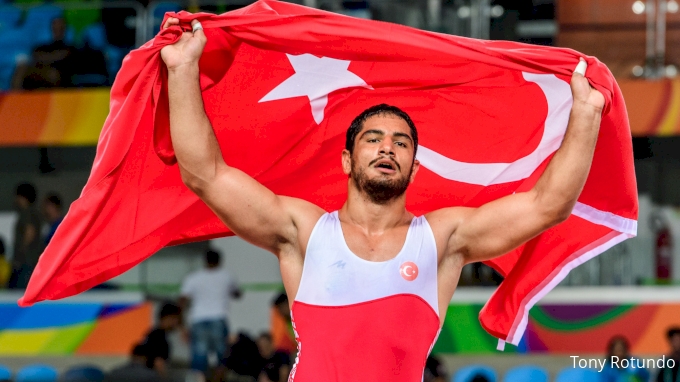 #1 Taha Akgul
Olympic Champ - 2016
World Champ - 2015, 2014
World Silver - 2019, 2017
World Bronze - 2013
Euro Gold - 2019, 2018, 2017, 2015, 2014, 2013, 2012
Tony Nelson
2X NCAA Champ - 2012, 2013
4X NCAA All-American - 2011, 2012, 2013, 2014
Pan Am Gold - 2020