Pac-12
5 Big Stories From The 2021 Pac-12 Championships
5 Big Stories From The 2021 Pac-12 Championships
The biggest stories from the 2021 Pac-12 Wrestling Championships.
Mar 2, 2021
by Nick Zeller-Singh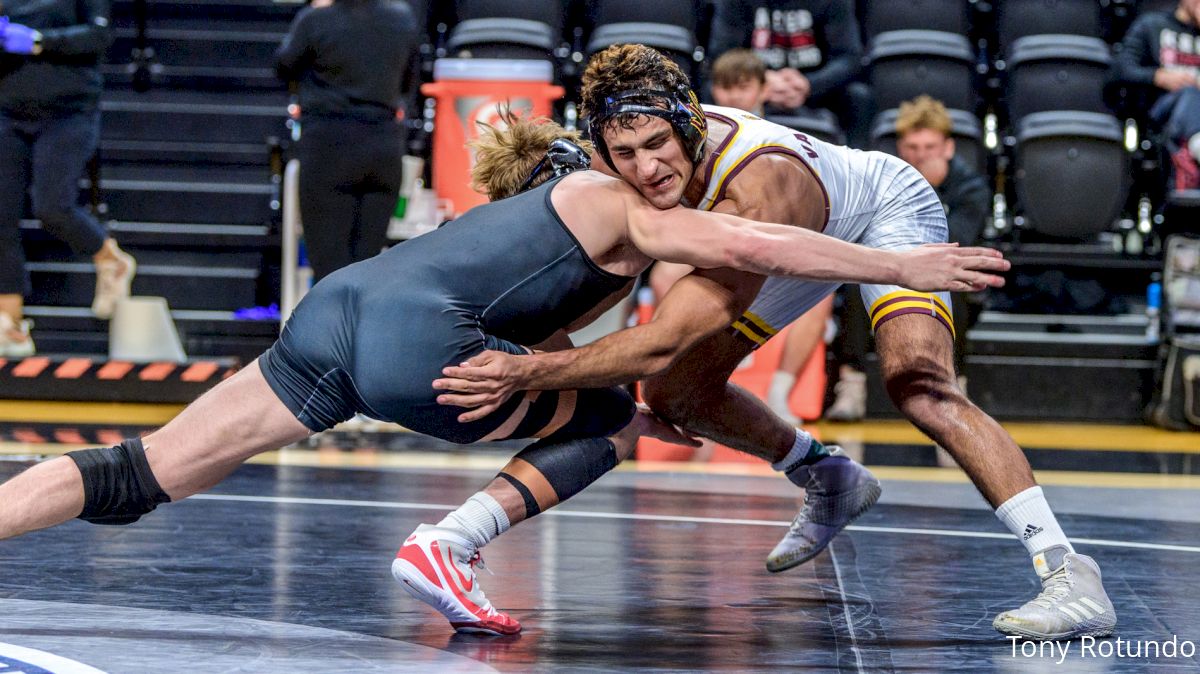 Unlock this article, live events, and more with a subscription!
Get Started
Already a subscriber? Log In
Arizona State Claims Fourth Title in Five Years
Heading into the tournament, Arizona State was projected to dominate the Pac-12 tournament with 91.5 points (25 points more than Stanford). However, the Devils did not claim the title until Kordell Norfleet captured his gold medal. Although it was a highly contested runoff, the Devils finished the tournament with five gold medals, one silver, and three bronzes.
Besides racking up podium finishes, the Sun Devils earned bonus points in 62.5% of their wins.
Pac-12 Wrestlers Looking For a Wild Card Spot
Several Pac-12 wrestlers are sitting on the bubble looking to sneak into the NCAA Championships. First, 133-pound Michael McGee was shockingly upset by CSU Bakersfield's Chance Rich. McGee fought back for a third-place finish in Pac-12s but did not earn an allocation.
Jason Miranda and Paul Bianchi also look to prevail through the cracks. The two wrestlers are ranked #24 and #26 in the coaches' ranks. Cal Poly's Lawrence Saenz sits with a 4-4 record. Although his record is unassuming, he can sneak in with a high seed.
Arizona State looks to add Cory Crooks and Cade Belshay to their NCAA squad. Both wrestlers bounced in and out of the top-25 rankings this season. However, they both placed third at Pac-12s with commanding victories.
Lastly, Stanford looks to add Requir Van Der Merwe to their NCAA roster. Although van der Merwe was upset by Jacori Teemer, he should be confident about grabbing a spot.
Oregon State Nearly Shook Up Pac-12
Even though the Beavers were expected to finish third in the Pac-12 Championships, head coach Chris Pendelton nearly topped his former school, ASU. After all, Oregon State jumped on multiple podiums, claiming two golds, three silvers, and two bronze medals.
Besides standing on nearly every podium, the Beavers squad had eight matches that earned them bonus points. Although they dominated overall, the Beavers fell to the Devils in five of their six matchups. Despite falling short to the devils, the Beavers exceeded expectations tremendously.
Anthony Valencia Becomes Third Sun Devil Ever to Win Four Pac-12 Titles
There are not many things that Anthony Valencia has done that his brother, Zahid, has not done. However, Anthony completing the four-time run is one of the things he can hold over Zahid. The last Sun Devil to complete the sweep was Eric Larkin in 2003. The only Pac-12 question left for Anthony will be if he wants to return for a fifth run at a title.
Did Stanford Do Enough to Keep Its Program?
Stanford is on the brink of cutting 11 sports, including wrestling. It may help keep the program alive if they make a run on NCAAs and prove the program can make a difference to the school. However, the Cardinal squad is not sending a ton of wrestlers to St. Louis.
First, Real Woods made his debut at Pac-12s. If he won the tournament, he could have traveled to NCAAs with an automatic bid. However, he fell one match short and does not meet the requirements to be considered a wildcard. As for the rest of the squad, Stanford only crowned one wrestler, Jaden Abas.
Besides Abas, Stanford will be capturing higher seeds in the tournament with Jackson DiSario, Requir van der Merwe, Shane Griffith, and Nathan Traxler. Although Griffith is almost a guaranteed medal at NCAAs, will the rest of the team be able to carry the workload?
If the wrestlers can, Stanford will make one last statement for keeping the program.