The D2 Postseason Is Here! Check Out The Top Stories For Regionals
The D2 Postseason Is Here! Check Out The Top Stories For Regionals
Check out a full DII preview before all six Super Regionals are live on Trackwrestling this weekend.
Feb 27, 2021
by Andy Hamilton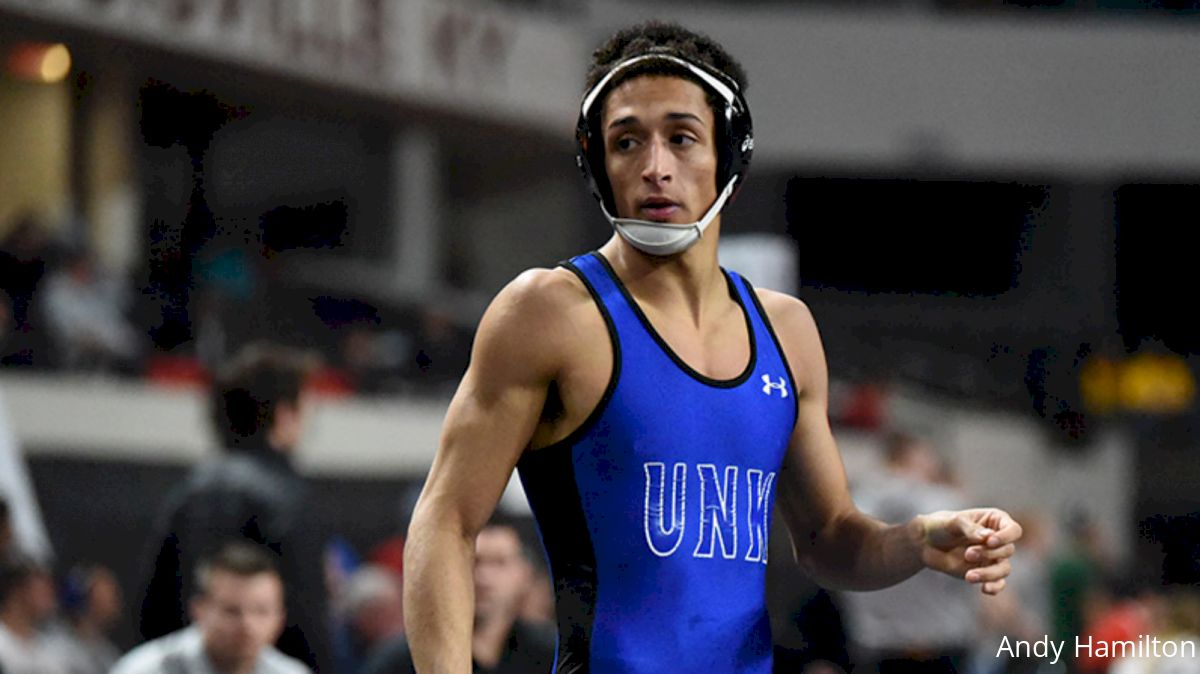 St. Cloud State was set up last March for a run at its fifth national title in six years until the college wrestling season came to an abrupt end on the eve of the Division II national tournament.
With nine national qualifiers, who collectively won nearly 90 percent of their matches, and six wrestlers seeded second, the Huskies were primed to top off an unbeaten season.
Then the NCAA canceled its remaining winter and spring championships due to the increasing COVID-19 spread at the time.
The global pandemic has once again shortened the college wrestling season, this time on the front end.
One consistent, though: St. Cloud State remains unbeaten. The Huskies went 5-0 in duals this season. But the tournament setting, of course, is a different beast and this is a different-look St. Cloud State squad with new starters in half of the lineup spots.
This time around, St. Cloud State enters the postseason ranked third, behind No. 1 Nebraska-Kearney and Lindenwood.
The postseason begins Saturday with six Division II regional tournaments, which figure to provide more clarity on the team race for next month's national tournament in St. Louis. Each of the regionals will be streamed live on Trackwrestling.
Here's a look at six more D2 storylines to follow this weekend:
— Wild card wildness returns this season. With the reduced qualifier pool — next month's Division II Championships will feature 132 participants, down from 180 in recent years — and programs opting out of competition this season due to the pandemic, the NCAA elected to allot national tournament berths based on the number of teams at each regional.
Thus, the sometimes hotly-contested wild card meetings of the past will resurface this weekend.
— Nebraska-Kearney won three Division II national titles during a six-year stretch under former coach Marc Bauer, including back-to-back crowns in 2012 and 2013. The Lopers are making a push to return to the top under fifth-year coach Dalton Jensen.
UNK enters the postseason ranked No. 1 as a team. Individually, five Lopers are ranked fifth or better: Josh Portillo (No. 2 at 125), Wesley Dawkins (No. 3 at 133), Sam Turner (No. 5 at 149), Jacob Wasser (No. 5 at 157) and Matt Malcom (No. 1 at 165).
Malcolm, an Iowa transfer, won the D2 title in 2019 at 157. Dawkins was an NCAA runner-up two years ago.
— The Region VI 133-pound bracket could produce one of the weekend's most-anticipated matchups with third-ranked Dawkins and No. 2 Jon Andreatta of Adams State in the same bracket.
Dawkins registered a 31-second fall in their regional final bout last March. Andreatta scored a 5-3 win in their meeting last month.
— College wrestling's king of dual coaching victories racked up 618 wins over the course of 44 seasons, but Pat Pecora is heading into new territory this weekend. His Pitt-Johnstown squad is opening the season in the postseason.
That's correct, the Mountain Cats begin their season Sunday. Pecora and company are in pursuit of the program's 24th regional title.
Pitt-Johnstown has six starters back from last year's regional championship squad, including two-time All-American Brock Biddle at 174. But what kind of competitive rust will the Mountain Cats have to shake loose this weekend?
— Three of the top six teams in the national rankings — No. 2 Lindenwood, No. 5 McKendree and No. 6 Central Oklahoma — are set to do battle Saturday at the Regional IV tournament in Edmond, Oklahoma with 20 guaranteed spots in St. Louis on the line.
Moreover, the field features half of D2's top-ranked individuals: Fort Hays State's Mason Turner (125), Lindenwood's Gavin Londoff (149) and Abner Romero (174), Central Oklahoma's Heath Gray (184) and McKendree's Ryan Vasbinder (197).
— The last time the NCAA staged a Division II national tournament, Connor Craig and Aidan Pasiuk placed pivotal roles in Wheeling Jesuit's runner-up team finish. Craig won the national title at 174 pounds and Pasiuk placed fifth at 184.
Then Wheeling Jesuit's program went dormant, knocking over a series of dominoes. Craig transferred to Pitt-Johnstown and Pasiuk landed at Ashland. Craig has since resurfaced at West Liberty, Wheeling is back to competing again and will wrestle at the Regional III tournament. Craig and Pasiuk will be there, too, in the same bracket.
Craig is ranked second at 184 and Pasiuk is No. 3.