How's It Feel To Crack The Top 10, Cohlton Schultz?
How's It Feel To Crack The Top 10, Cohlton Schultz?
Cohlton Schultz finally cracked the top 10 NCAA rankings. We caught up with him to get his thoughts on the matter.
Feb 2, 2021
by Nick Zeller-Singh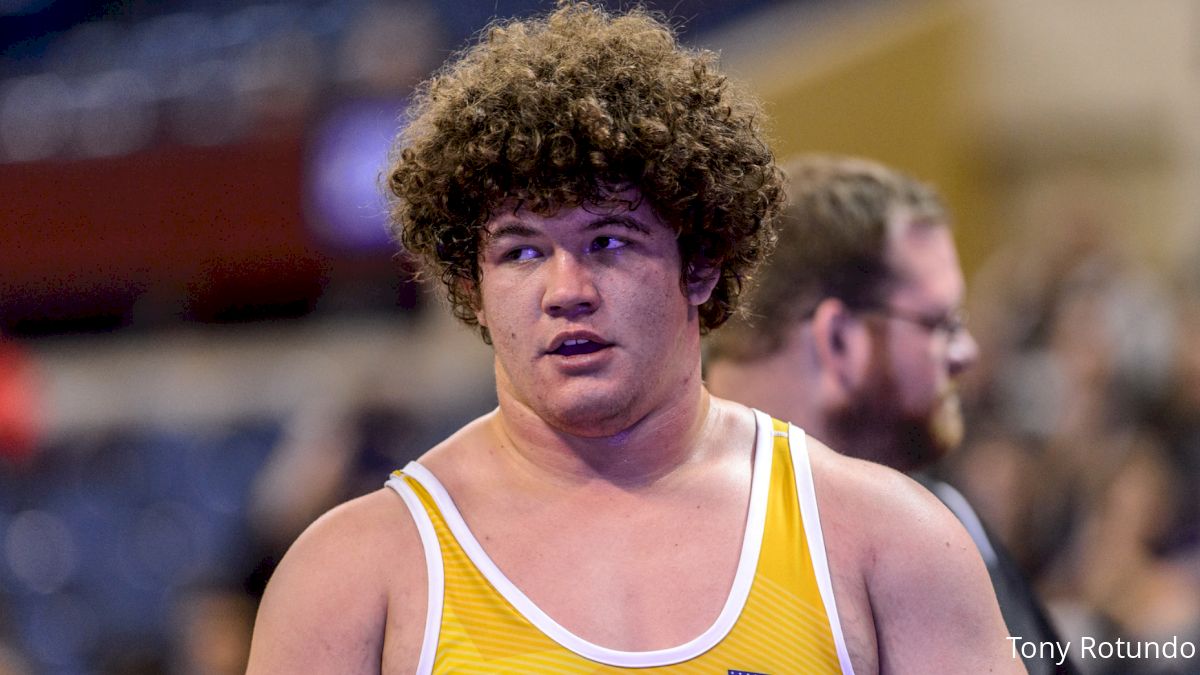 Unlock this article, live events, and more with a subscription!
Get Started
Already a subscriber? Log In
A few weekends ago, Cohlton Schultz cracked the national rankings after a first-place finish at the Utah Valley Round Robin. His 3-0 finish in Orem, Utah lead to his first individual championship as a Sun Devil. Although his trophy case is full of awards, his first Sun Devil title meant a lot more.
"It's a blast having a team behind me the whole way and being able to compete alongside the rest of the gang," Schultz said.
Although the Sun Devils had a few weeks off the mat before the round-robin tournament, Schultz continued to improve. In fact, he traveled up to South Dakota the week before for Greco National Team Camp with USA Wrestling. After practicing Greco, Schultz returned to his team in Utah. Despite coming off a great week of practice, Schultz struggled early in the tournament.
"I don't know what it was that morning but I was struggling out the gates," Schultz said. "I wasn't able to get much going up until a little while and barely scraped by. After, I went back and lay down for a little while trying to get my legs back because I was hurting bad."
Schultz's lagging start was not the only problem leading into the tournament. According to Schultz, his offense has been in a slump. His Greco styled offense has yet to score points in the college Folkstyle scene. Instead, he has focused on his positioning on the mat and putting pressure on his opponents so they will force themselves into taking bad shots.
Schultz used this strategy in the heavily anticipated matchup against former No. 10 ranked Brian Andrews. Although Schultz came into the tournament unranked, he knew this was his statement match.
I felt like I had something to prove.
Schultz said. "But, having that Greco experience helped the hand fighting and being able to move people. I knew I could beat him, it was just about making it happen."
Schultz made it happen, defeating Andrews 4-2. However, Schultz did not end his day there. He faced off against Wyoming's backup heavyweight Brooks Baker and defeated him 6-2. The wrestling community saw the former acclaimed No.1 pound-for-pound recruit live up to the collegiate hype. Within days, Schultz jumped over Andrews as the No. 10 ranked wrestler in the nation.
Schultz realized the success he earned began to pay off. Yet, it is not the end of his success.
"It's exciting to get the rankings, but I think I'm already one of the top guys before beating them," Schultz said. "I have a chance to really do some big damage this year."
Schultz's damage now pushes Arizona State into more prominence for an NCAA title run too. With experienced veterans and top tier underclassmen, Schultz is ready for great team success.
"It's an interesting year, but the most exciting thing this season is we're geared for some good team success, and that's what I really want to see," Schultz said. "We can beat a lot of big-name teams as long as we get everybody back in the room working."
Schultz returns to the mat in a rematch against Wyoming's Brian Andrews on February 6th.