SIx Michigan High School Wrestlers To Watch In 2021
SIx Michigan High School Wrestlers To Watch In 2021
Michigan has a strong class of high school wrestlers. Here are six wrestlers especially worth watching this season.
Jan 22, 2021
by Mark Spezia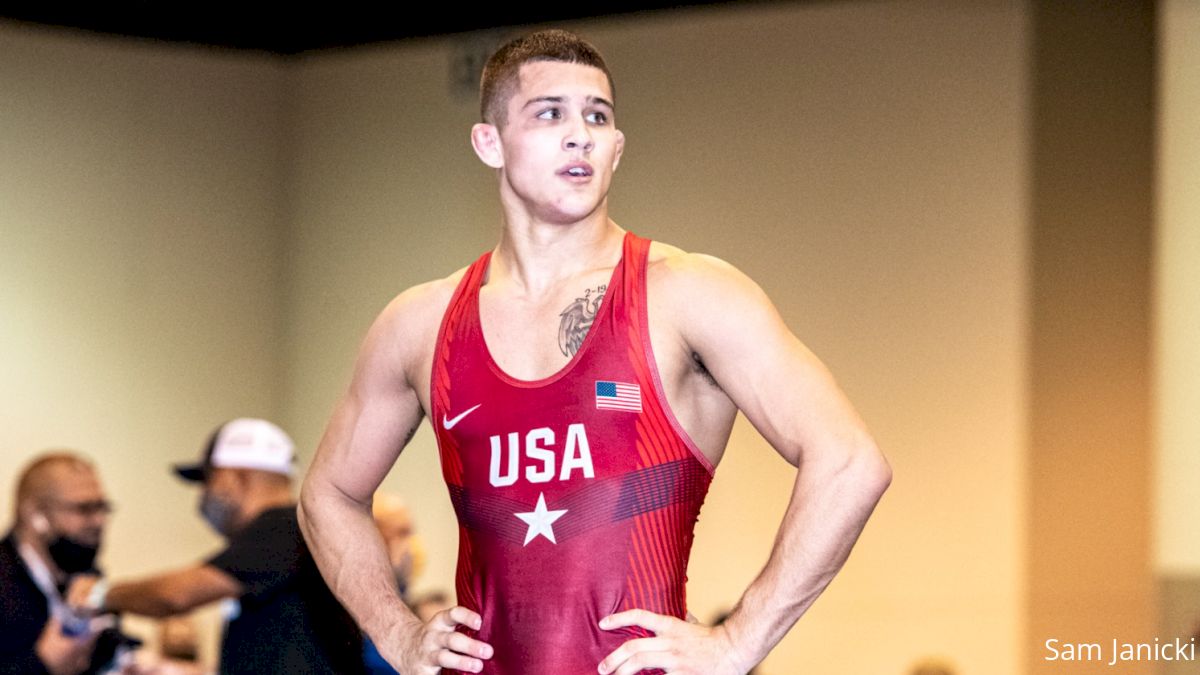 Unlock this article, live events, and more with a subscription!
Get Started
Already a subscriber? Log In
With eight nationally-ranked wrestlers, 26 returning state champions and 11 Division 1 recruits (and counting), the state of Michigan is loaded with grappling talent.
Who are the best of the best?
Here are six wrestlers especially worth watching this season which is finally scheduled to begin Feb. 8.
Alex Facundo
The Davison senior is the only Michigan wrestler currently appearing in FloWrestling's pound-for-pound rankings (third). Alex Facundo is also ranked No. 1 at 170 pounds.
The Penn State recruit captured his third state championship (Division 1, 171) and finished 39-2 last season. His enters the high school season with a 109-4 career record.
Barring a major upset, Facundo will become Davison's third four-time state champion, joining Iowa legend and two-time NCAA champion Brent Metcalf and former Oklahoma State and Central Michigan wrestler Lincoln Olson.
As usual, Facundo has spent the offseason tangling with high-level competition and racking up noteworthy victories.
The biggest of which came at the UWW Junior and U23 Nationals in November when he defeated a nationally-ranked college wrestler. Facundo rolled to a 12-2 decision over Princeton's Grant Cuomo during the 74-kilogram junior freestyle competition. Cuomo ended last season ranked No. 21 at 174 pounds and was an NCAA qualifier.
Facundo also knocked off California's Cael Valencia, No. 12 in the latest pound-for-pound rankings, for the second time in a month at the event. Valencia, an Arizona State recruit, is also ranked fourth at 160 and a two-time state champion.
Unlock this video, live events, and more with a subscription!
Get Started
Already a subscriber? Log In
Facundo dropped a 4-0 decision to NCAA qualifier Bernie Truax (Cal Poly), who is currently ranked No. 25 at 174, but rebounded to beat three-time Idaho State champion Kekana Fouret for third place.
Earlier this month, Facundo beat two opponents ranked among the top five nationally at the Tyrant Duals in York, Pennsylvania. He bested Oregon's James Rowley (No. 5, 170) and New Jersey's Brian Soldano (No. 5, 182). The two have combined for three state titles and Rowley is a 2019 World U15 Championships bronze medalist.
Facundo is also a two-time Cadet World Championships bronze medalist.
Braeden Davis
The Dundee sophomore, ranked third nationally at 106 pounds, went 38-4 last season and won the Division 3, 103-pound state championship.
Davis stayed active in the offseason, winning a Grappler Fall Classic title and placing second at Super 32.
At GFC, he edged sixth-ranked Drew Heethius (Detroit Catholic Central) in all-Michigan final at 105 pounds by a score of 3-2. Davis enjoyed some sweet revenge after Heethius had beaten him in a GFC title match a year earlier.
At Super 32, Davis knocked off No. 4 Beric Jordan (Ohio) and 15th-ranked Caleb Thoennes (Minnesota). He also faced fellow Michigander Nolan Wertanen, a St. Joseph junior who was Division 2, 103-pound state champion last season and finished 46-2. Davis took an 11-1 decision.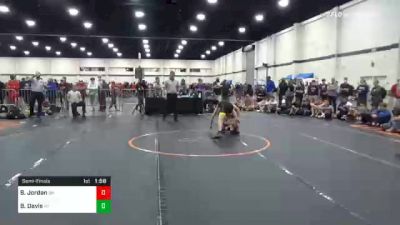 Unlock this video, live events, and more with a subscription!
Get Started
Already a subscriber? Log In
Manny Rojas
The Detroit Catholic Central junior, ranked No. 4 at 170, has come down a weight class after capturing the Division 1, 189-pound state championship last season. As a result, Rojas became the first freshman or sophomore to win a state title in one of the state's three highest weight classes in 19 years.
He finished 46-1, the only blemish being an 11-4 loss to Facundo. Rojas, who committed to Iowa State in November, defeated No. 12 Dillon Walker (Ohio) during last season and went 5-1 against Michigan state finalists. In all, 41 of his 46 victories earned bonus points.
Rojas has been busy testing himself against high-level competition during the offseason and was one of only four wrestlers to win both Grappler Fall Classic and Super 32 titles in 2020.
He edged Oregon's James Rowley, 3-2, in the Super 32 championship match. Rowley, ranked fifth, is a two-time state champion who also earned bronze at the 15U World Championships in 2019.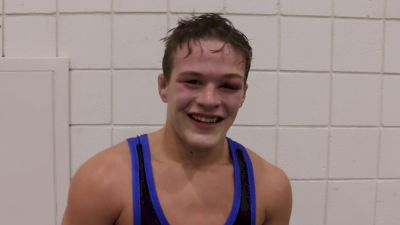 Unlock this video, live events, and more with a subscription!
Get Started
Already a subscriber? Log In
Others Rojas has defeated since July are 13th-ranked, two-time Minnesota state champion Carson Manville, No. 15 Sammy Starr (Pennsylvania) and 16th-ranked Virginia state champion and Campbell recruit Domonic Baker.
Rojas did not place at the state tournament as a freshman, going 1-2 at 160. Still, he was one of only two Division 1 freshmen who won state-tournament matches at 160 or above that year.
Rojas' high school record is 71-10 and he has twice made cadet freestyle finals in Fargo.
Casey Swiderski
The Dundee junior, ranked sixth at 132 pounds, finished 39-1 last season and captured the Division 3, 135-pound state title. Swiderski was 103-pound state champion as a freshman and boasts an 85-3 high school record.
The Iowa State recruit has never lost to a Michigan wrestler in high school competition.
Swiderski has spent the offseason knocking off highly-ranked foes, including Iowa's Drake Ayala, sixth in the current pound-for-pound rankings and No. 1 at 126. Swiderski decisioned the Iowa recruit, 6-4, at last summer's Midwest Ironman Duals.
At the Fall National Duals, Swiderski took care of No. 7 Nico Nardone, a Penn recruit, in overtime.
Swiderski placed fourth at Super 32, beating three ranked opponents along the way, including No. 8 Tom Crook, a two-time Florida state champion. He also took down No. 13 Ty Whalen (New Jersey) and Nathan Lucier (Pennsylvania), a Binghamton recruit who is ranked 18th at 138 pounds.
In winning a Grappler Fall Classic title, Swiderski bested No. 16 Dy'Vaire Van Dyke (Ohio) before defeating two-time Florida state champion Danny Nini in the final.
CADEN HORWATH
The Davison sophomore, ranked seventh at 120 pounds, won a 103-pound, Division 1 state title last season, finishing 43-2.
Horwath was one of only four wrestlers in the nation to sweep 2020 Super 32 and Grappler Fall Classic titles.
He handled Cole Hunt, currently No. 14 at 113 pounds and a Georgia state champion, with a 7-1 decison in the Grappler Fall Classic final. Hunt went 45-0 with 45 pins last season, but Horwath was never really threatened.
He actually received a stiffer test from eighth-grade phenom P.J. Duke in the Super 32 final. Duke went 45-0 last season in becoming New York's first seventh-grade state champion last season. Horwath edged him, 4-3, thanks to a late escape.
Horwath also emerged victorious from a war in the semifinals, nipping Alabama's Cory Land, 4-3. Land, ranked No. 3 at 113, is a three-time state champion boasting a 110-match high school winning streak.
In his most recent competition, Horwath bested Maryland state champion Brady Pruett at the Tyrant Duals in York, Pennsylvania earlier this month.
Stoney Buell
The Dundee senior can become just the third Michigan wrestler to win four individual and four team state championships this season, joining Davison's Brent Metcalf (2002-05) and Lowell's Austin Boone (2017-20).
Buell, ranked 15th at 160 pounds, would also be Dundee's second four-time state champion, joining current North Carolina wrestler Brandon Whitman, a 2019 NCAA qualifier. Buell takes a 133-15 high school record into this season.
Last season, the Purdue recruit finished 45-3 and won his third Division 3 state title in dominating fashion. Buell recorded an 82-second pin, a technical fall and two major decisions by a combined 27-6 margin in four state-tournament matches.
Rojas was the only Michigan wrestler who beat Buell last season after Buell decisioned him in the 16U, 152-pound freestyle title match in Fargo the previous summer.
Buell's most impressive offseason win came at the Midwest Ironman Duals where he needed just 54 seconds to finish off two-time Iowa state champion Hayden Taylor, currently ranked 16th.