MAC
MAC Wrestlers To Watch During The 2021 NCAA Wrestling Season
MAC Wrestlers To Watch During The 2021 NCAA Wrestling Season
The wrestlers you need to know in the Mid-American Conference for the 2021 season.
Jan 17, 2021
by Mark Spezia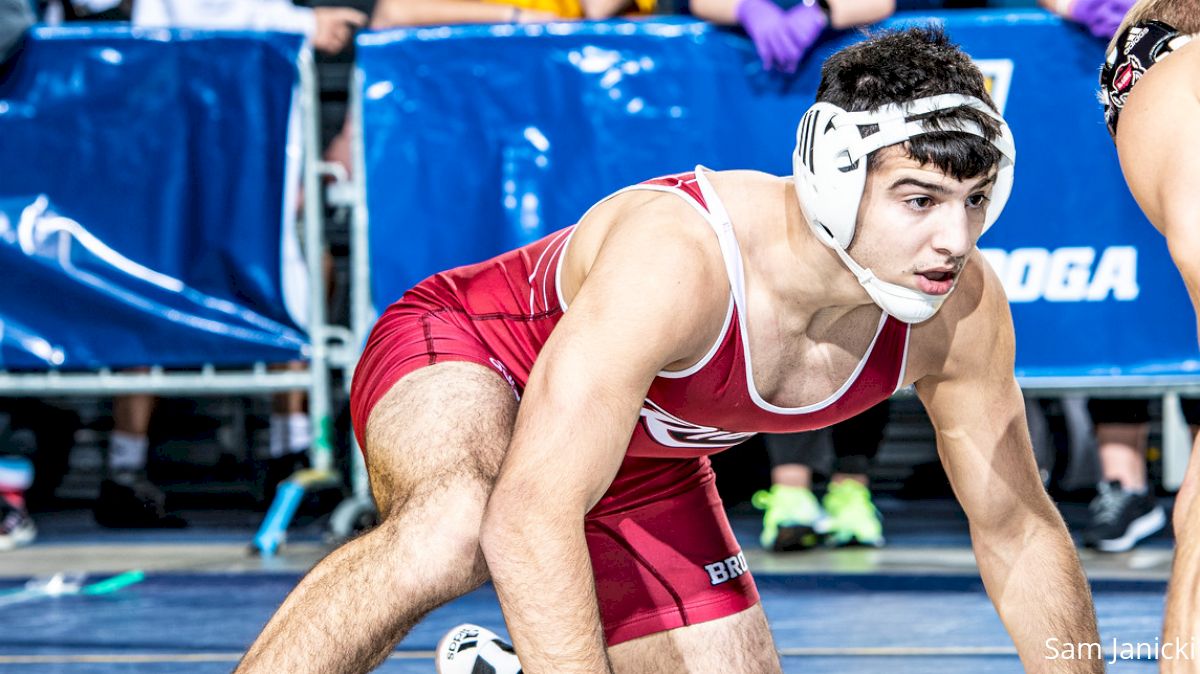 Unlock this article, live events, and more with a subscription!
Get Started
Already a subscriber? Log In
The Mid-American Conference is teeming with returning wrestling talent.
In all, seven of its 10 champions are back along with 28 of last season's NCAA qualifiers.
The list includes reigning MAC Wrestler of Year Matt Stencel (Central Michigan), who is also one of the MAC's four returning National Wrestling Coaches Association first-team All-Americans.
Currently, the conference boasts 28 nationally-ranked wrestlers.
Here are five especially worth watching this season:
BROCK MAULLER, MISSOURI
The junior, sixth at the 2019 NCAA Championships, captured his second straight MAC title and again an NCAA qualifier last season. Brock Mauller finished 28-1 with six major decisions and two technical falls.
He knocked off Clarion senior Brock Zacherl, who was 13th in the final 2019-20 rankings, for the MAC title. Mauller has never lost a MAC match.
Off to a 5-0 start this season, he is the MAC's highest-ranked wrestler, currently sitting third at 149 pounds. Mauller's hot start has stretched his winning steak to 21 matches dating back to last season.
Last week, he gained a measure of revenge against Wyoming's Jaron Jenson, who handed Mauller his last loss, with a 10-3 decision.
Mauller beat two grapplers who appear in the current 149-pound rankings -- Oklahoma State's Boo Lewallen (No. 4) and Chattanooga's Tanner Smith (No. 22) -- last season. Lewallen was an All-American in 2018 and is 24th in the latest pound-for-pound national rankings.
Mauller also bested four others listed in the final 2019-20 rankings -- No. 11 Max Thomsen (Northern Iowa), No. 18 Alec Hagan (Ohio), Tyshawn Williams (SIUE) and No. 24 Colston DiBlasi (George Mason).
Mauller's career mark stands at 66-6. The first-team NWCA All-American was also named Missouri's Most Valuable Wrestler and earned the team's Tiger Style Ironman Award which recognizes the wrestler who missed the least amount of competition and practice time.
MATT STENCEL, CENTRAL MICHIGAN
The redshirt senior can become just the ninth four-time champion in the MAC's 60-year history and a four-time NCAA qualifier this season.
Matt Stencel, ranked fourth at 285, appears well on his way to accomplishing just that with a 3-0 start, extending his overall winning streak to 13 matches.
In fact, he knocked off two top-10 wrestlers last Friday. First, Stencel decisioned No. 8 Zach Elam (Missouri), 7-1, before taking care of No. 9 Brian Andrews (Wyoming), 4-1.
Elam, who reached the round of 12 at the 2019 NCAA Championships, is back after taking an Olympic redshirt last season while Andrews is a two-time NCAA qualifier and honorable mention NWCA All-American.
Stencel was 30-4 last season with 15 pins, tied for second in the nation, and three major decisions. He shut out 21st-ranked Jon Spaulding (Edinboro), 11-0, in the MAC final. Stencel's only losses were to second-ranked Mason Parris (Michigan) and No. 3 Tony Cassioppi (Iowa), but he defeated both of them prior to last season.
Stencel was unbeaten against MAC wrestlers for the second straight year. In fact, he has not lost to a conference foe since Feb. 11, 2018. He entered this season fourth on CMU's all-time career list with 49 pins as well.
Among others Stencel defeated last season were fifth-ranked, two-time NCAA qualifier and 2019 All-American Trent Hillger (Wisconsin), 17th-ranked Ben Sullivan (Army), 19th-ranked John Borst (Virginia Tech) and 24th-ranked Max Ihry (Northern Illinois). Another win came against Harvard's Yaraslau Slavikouski, seventh in last season's final rankings.
Stencel's career record is 89-27 with 50 pins.
JESSE DELLAVECCHIA, RIDER
The redshirt senior, ranked fourth at 157, intends to make the most of being granted another year of eligibility.
The two-time NCAA qualifier, who reached the round of 16 in 2019, has won his only match so far this season, extending his overall winning streak to 14 matches.
Jesse Dellavecchia was 30-2 last season and was named an NWCA first-team All-American. He lost only to second-ranked Hayden Hidlay (North Carolina State) and Princeton's Quincy Monday, sixth in last season's final rankings. However, he also decisioned Monday.
Dellavecchia bested four wrestlers who appear in the current 157-pound rankings -- No. 7 Marcus Hartman (Army), No. 12 Jarrett Jacques (Missouri), No. 20 Justin McCoy (Virginia) and No. 24 Alex Carida (Bloomsburg). He defeated Jacques twice, including in the MAC title match, and finished the season with seven major decisions, two technical falls, and a pin.
Among graduated wrestlers, Dellavecchia beat Old Dominion's Larry Early, 13th in the final 2019-20 rankings, twice. Early was a 2019 All-American.
Dellavecchia has a 72-18 career record.
DREW HILDEBRANDT, CENTRAL MICHIGAN
The redshirt senior, ranked sixth at 125 pounds, has bolted to a 3-0 start this season, stretching his winning streak to 15 matches.
Drew Hildebrandt decisioned 24th-ranked Connor Brown (Missouri) last Friday, 7-5. Brown, an NCAA qualifier in 2018 while at South Dakota State, was also a four-time Missouri state champion.
Hildebrandt has continued his steady rise from 18-18 as a freshman to 21-10 as a sophomore and finally to 31-3 last season.
The first-team NWCA All-American decisioned No. 17 Killian Cardinale (Old Dominion), 2-0, for the MAC title, but won't be facing him at this season's MAC Tournament. Cardinale transferred to West Virginia after Old Dominion dropped its program.
Among others Hildebrandt knocked off last season were No. 11 Gage Curry (American), a three-time NCAA qualifier, No. 13 Justin Cardani (Illinois) and No. 25 Brody Teske (Northern Iowa).
Hildebrandt also beat three others ranked in the top 20 at the end of last season -- Army's Trey Chalifoux (No. 13), Michigan's Jack Medley (No. 16) and Lock Haven's Luke Werner (No. 20).
Hildebrandt's career mark stands at 69-31, including 51-13 the past two seasons.
GREG BULSAK, CLARION
The redshirt senior, ranked 9th at 197 pounds, has started 2-0, including a win over 24th-ranked Jacob Koser (Navy).Greg Bulsak's overall winning streak has reached 21 straight matches.
The second-team NWCA All-American captured his first conference title last season and earned a third NCAA Championships berth while finishing 27-5, including a 16-1 MAC mark. In all, 59 percent of his wins came via pin (nine), major decision (six), or technical fall (one).
Bulsak lost only to No. 21 Gage Braun of Northern Illinois in MAC competition, but he avenged that defeat with an 8-2 decision in the conference tournament semifinals.
In addition to Braun, he bested No. 2 Jay Aiello (Virginia), No. 10 Tanner Sloan (South Dakota State), No. 12 Michael Beard (Penn State) and No. 18 Stephen Buchanan (Wyoming) along with Rider's Ethan Laird, who is ranked 20th at 285.
In addtiion, Bulsak defeated Missouri's Wyatt Koelling (No. 23), Utah Valley's Tanner Orndorff (No. 24) and Kent State's Colin McCracken (No. 25) who all appeared in last season's final rankings.
Bulsak's career mark is 65-22