Freestyle: The Victories of Dan Gable
Coming Soon: Dan Gable Documentary
Coming Soon: Dan Gable Documentary
We are excited to announce that on December 30, 2020 FloWrestling will be releasing a documentary on Dan Gable.
Dec 11, 2020
by Mark Bader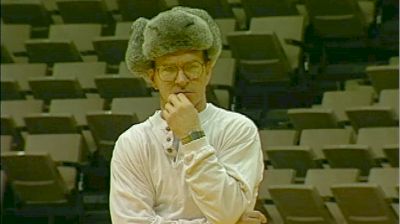 FloWrestling has produced over 50 FloFilms thus far, but one legend who has managed to elude us is the great Dan Gable. However, Flo's era of an archive that does not include a movie on the definitive Hawkeye wrestling coach will soon come to an end.
On December 30, 2020, FloWrestling will release a documentary on Dan Gable that has been unavailable since it originally aired in 1999 on HBO.
The film dives deep into the life of one of the sport's most iconic figures. The film follows Gable through the 1997 season, his last at the helm of the Hawkeye wrestling team. Interwoven throughout footage of those practices and competitions are interludes featuring major moments in Gable's life: from growing up in Waterloo and discovering wrestling, to his sister's tragic death, to his high school and college success and single devastating loss, to winning the Olympics and eventually becoming one of the most successful NCAA coaches in any sport.
Wrestling fans will be sure to enjoy this in-depth story about one of the greatest our sport has ever known.