After two months of going back and forth on social media, it's finally happening. Jordan Burroughs and David Taylor will meet on January 9, 2021, exclusively on FloWrestling at 86kg.
Burroughs, an eight-time world and Olympic medalist, and Taylor, a 2018 world champion and #1 ranked wrestler in the world at 86kg, have not met since 2014 when Burroughs swept Taylor in the World Team Trials finals.
Check out this dope highlight from their 2014 World Team Trials finals series.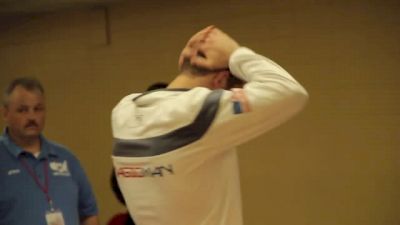 Burroughs is 4-0 all-time against Taylor, but those matches took place six and seven years ago, respectively, and two of those matches were decided by just one point. This time however, Burroughs will not be the same size as Taylor. The match will take place at 86kg or 189.2 lbs. This will be the second match in a row that Burroughs will be significantly undersized compared to his opponent. In November, Burroughs wrestled Zahid Valencia at 185 lbs and weighed in at just 178.2.
The talk around this match began in early October after we announced the Burroughs-Valencia match. Taylor was intrigued that Burroughs would be moving up and wanted another shot at the king.
Thought you've been lookin like a beef cake. Test the waters and if you want a shot at the real 86kg 👑 hit me up https://t.co/ZikUMS7QgD

— David Taylor (@magicman_psu) October 4, 2020
Burroughs responded and, like he always does on Twitter, came out on top of the exchange.
I made you disappear from 74kg. So who's really the magic man? https://t.co/78zxICz4dy

— Jordan Burroughs (@alliseeisgold) October 5, 2020
After USA Wrestling announced that they would not be attending the 2020 World Championships, Burroughs took to Twitter to call out Taylor.
My schedule just got cleared. I want @magicman_psu in December.

— Jordan Burroughs (@alliseeisgold) October 21, 2020
David was very excited about the development.
Boom! Let's do this ! https://t.co/A8qwY3OVYo

— David Taylor (@magicman_psu) October 21, 2020
Burroughs would go on to beat Valencia in classic JB style and drop an all-time callout.
Within minutes Taylor had respond.
This is me phoning in from mums bed: glad you were able to squeak out that win. I'm in dawg. Been saying that for months🥱 @alliseeisgold

— David Taylor (@magicman_psu) November 15, 2020
A little over three weeks later and the match has become a reality! As fun as these exchanges were, I'm sure the exchanges between these two on the mat will be even better.
Their first meeting came in the 2013 U.S. Open finals during the ball draw era. Despite being a junior in college, Taylor was more than game, but Burroughs still came out on top taking the first two periods by scores of 3-1 and 1-0 to win that match.
Enjoy the 2013 match from U.S. Open finals.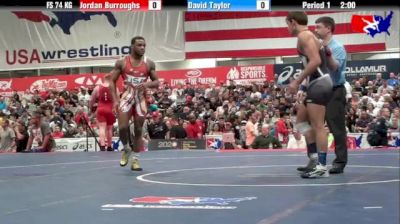 A year later, they would once again meet in the U.S. Open finals, but this time Burroughs would have to re-adjust his socks and conjure up some of his patented late match magic when he found himself trailing 6-3 with just 52 seconds to go. The rest is history.
Watch their iconic 2014 U.S. Open final.
They would meet again two months later with a spot on the World Team on the line, and as I mentioned above, it was Burroughs in two straight matches. However, match one was just 3-2 with 40 seconds to go before Burroughs iced it with a huge double, and match two was even closer as Taylor led on criteria at the break and took a one-point lead with under two minutes remaining.
Watch the second match of their 2015 series.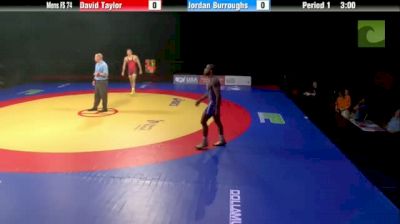 Six years after their last match and both are still not only the class of their weight in the United States, but worldwide. It's a cliche I hate, but in this case it's true. On Saturday, January 9, the true winners will be wrestling fans.