FloWrestling: 2020 RTC Cup Presented by Titan Mercury Wrestling Club
All Alive For First Prize - RTC Cup Day 1 Recap And Day 2 Preview
All Alive For First Prize - RTC Cup Day 1 Recap And Day 2 Preview
Day 1 of the RTC Cup was a blast. Every team still eligible for the $50K first prize, though. Prepare for day 2 with takeaways from day 1.
Dec 5, 2020
by Andrew Spey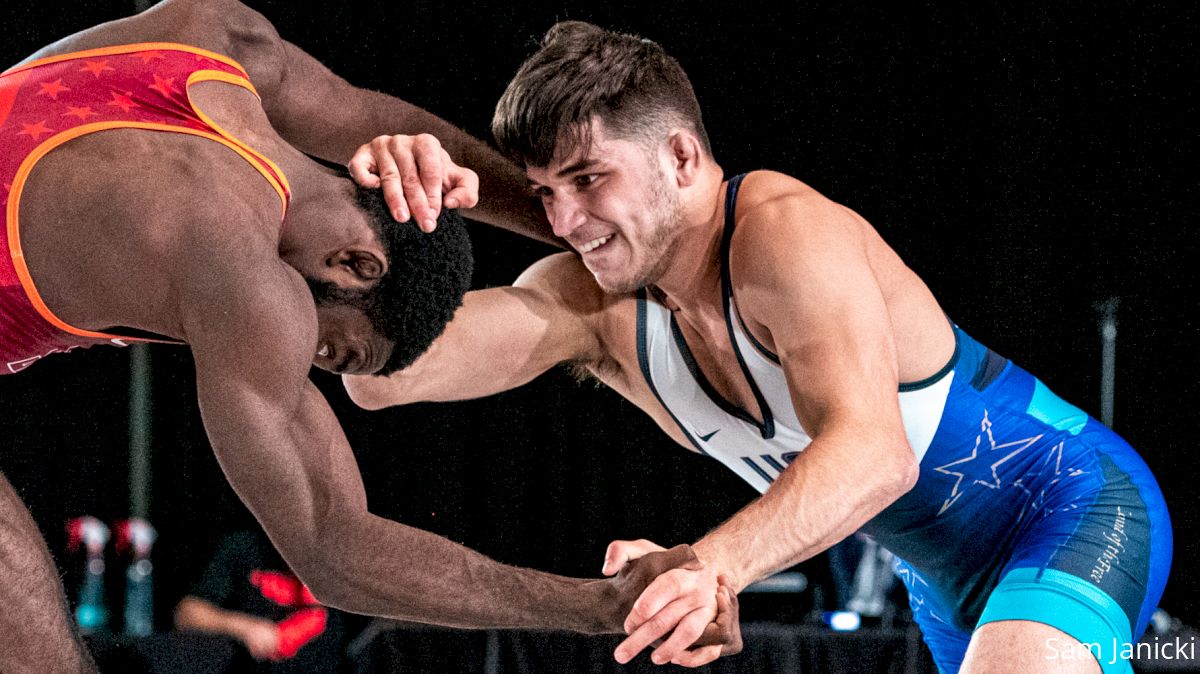 Pool play was a blast, as two groups of three teams wrestled a round-robin to decide who got byes to the semis in today's bracket. The action was cutthroat and ferocious, however, everyone is still eligible for the grand prize of $50,000.
Watch the 2020 RTC Cup Pres. by TMWC LIVE on FloWrestling
Friday, Dec 4 - Saturday, Dec 5
Here's what the bracket looks like, with four teams needing to win three matches to secure the $50K bag and the two pool winners being just two duals away from ultimate glory.
Tomorrow. 1PM ET. pic.twitter.com/A4I4mxgVBg

— FloWrestling (@FloWrestling) December 5, 2020
Cliff Keen (Michigan) and Spartan Combat (Cornell) won their pools and sit in the semifinals. The Wolfpack WC & Ohio RTC will battle it out for the opportunity to wrestle Cliff Keen in the semis while the Gopher WC will face off against the combined forced of NJRTC & SERTC with a date with Spartan Combat for the victor.
The only things that has been decided is that Spartan Combat and the CKWC have guaranteed themselves fourth place and at least a $7,500 reward. Every other result is still on the table!
Here's the breakdown for how much money is on the line in each dual on Day 2:
RTC Cup schedule breakdown, in perfect cursive. pic.twitter.com/pzk5kjxJAG

— The Night Scootsman (@SpeyWrestle) December 4, 2020
Click here to check out some of the match ups we're hoping to see today. To best prepare for this rad day of wrestling, here are some takeaways from day 1 to keep in mind.
Green Gets Down To 65 Kilos, Loses To Yianni On Criteria
It was plus three kilos, so technically 68, but still, Green was down to weight and looked fresh. Green himself speculated that his Olympic Trials future could lay at 65 and not 74.
I'm happy. I'll be doing this again in 2 weeks. Expect more work and more movement. We're just getting warmed up. 65kg?

— James Green (@WhoIsJamesG) December 4, 2020
Also his match with Yianni ripped.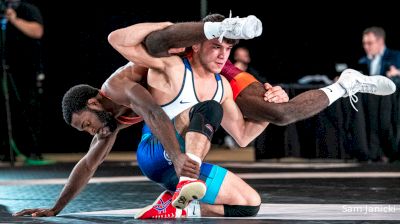 Unlock this video, live events, and more with a subscription!
Get Started
Already a subscriber? Log In
Gable Defeats Gwiz In Olympic Trials Preview
Credit to Gwiz for taking on the terrifying young Mason Parris one hour before wrestling Gable Steveson, his 2019 Final X opponent and chief rival for the 125kg Olympic team spot.
Both of Gwiz's matches were awesome and you should watch them now if you haven't.
The final match of day 1was a perfect main event as Gable finally bested the two-time world medalist.
Kharchla Makes A Statement Over NCAA Champ Mekhi
Most people know Carson Kharchla was good. Not as many knew he was good enough to defeat the 2019 NCAA 165-pound champ and UWW Junior World gold medalist Mekhi Lewis. The Buckeyes have themselves a talented middleweight for the next four, (or five!) years.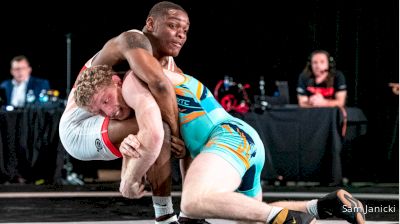 Unlock this video, live events, and more with a subscription!
Get Started
Already a subscriber? Log In
Drew Foster Only Wrestles Nailbiters
Came from behind to beat Nate Jackson in the final seconds, then lost to Sammy Brooks after building a sizable lead. His matches are quickly becoming must-see TV.
Dom Bradley The Spartan Combat MVP
Clinched both duals with final bout victories to ensure his team was getting at least $7,500. No scorers tables were harmed in the process.
Kollin Moore Was Double Parked
Wrestled for one minute and 26 seconds in two 10-0 tech falls. Straight buzz saw.
Vito Arujau Is A Scoring Machine
It's a pretty good day for a wrestler to beat both Jake Mueller and Nahshon Garrett. It's a great day for a fan to watch Vito do that and score double-digit points in both matches.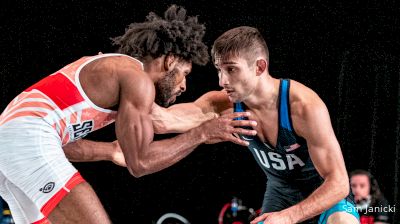 Unlock this video, live events, and more with a subscription!
Get Started
Already a subscriber? Log In
Have We Reached Peak Pantaleo?
The Michigan All-American blitzed Brayton Lee 10-0 and then soundly beat Kevin Jack. Picked up one hellacious shiner along the way.
Massa Won't Be Denied
Beat Wick solidly 5-2 then came back from down 8-0 to beat Hayden Hidlay with 2 four-pointers. The two-time Senior Nationals champ Massa is undefeated domestically since (checks notes) a really long time.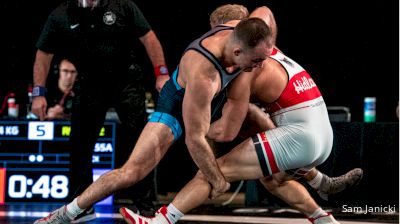 Unlock this video, live events, and more with a subscription!
Get Started
Already a subscriber? Log In
Trent Hidlay Can't Stop Smashing Things
First a chair in Reynolds, then a TV in Cincinnati - Look out for Trent Hidlay!!! https://t.co/vCkC4KCJuq

— NC State Wrestling 🤼‍♂️ (@PackWrestle) December 5, 2020
Can't wait to see what he destroys next, because I am here for it!