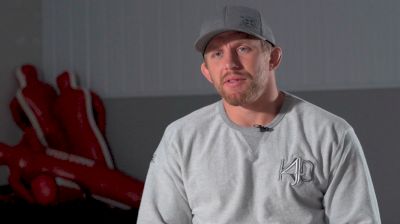 Unlock this video, live events, and more with a subscription!
Get Started
Already a subscriber? Log In
Six of the best wrestling clubs in America will compete for over $200,000 in prize money. The FloWrestling RTC Cup Presented by Titan Mercury Wrestling Club is here!
Watch the 2020 RTC Cup Pres. by TMWC LIVE on FloWrestling
Friday, Dec 4 - Saturday, Dec 5
Now that we've got pools and a schedule we can also look at our potential matchups. And the matchups, well they are something else. How does kicking off Day 1 with Pat Glory vs Jack Mueller at 57kg and capping off the evening Nick Gwiazdowski vs Gable Steveson?
Not a bad way to spend the weekend!
Pool A
Cliff Keen Wrestling Club
Wolfpack WC
Gopher Wrestling Club
Pool B
Spartan Combat RTC
NJRTC/SERTC
Ohio RTC
---
Schedule
All times Eastern
Day 1
Pool competition
Pool B:
2:00 PM - Ohio RTC vs NJRTC/SERTC
3:00 PM - Ohio RTC vs Spartan Combat RTC
4:00 PM - Spartan Combat RTC vs NJRTC/SERTC
Pool A:
6:00 PM - Cliff Keen WC vs Gopher WC
7:00 PM - Cliff Keen WC vs Wolfpack WC
8:00 PM - Wolfpack WC vs Gopher WC
Day 2
Bracket competition
8 Team bracket, winners of Pool A & B receive byes to the semifinals
Quarterfinals
1:00 PM - Pool A #2 vs Pool B #3
2:00 PM - Pool A #3 vs Pool B #2
Winners to the semifinals
4:00 PM - Quarterfinal losers wrestle for 5th place
Semifinals
5:00 PM - Pool A #1 vs winner of 2:00 PM Dual
6:00 PM - Pool B #1 vs winner of 1:00 PM Dual
Placements
7:00 PM - Semifinal losers wrestle for 3rd place
8:00 PM - Semifinal winners wrestle for 1st place
Pool and dual meet tiebreaking will follow UWW criteria
---
Prize Money
1st place - $50,000
2nd place - $25,000
3rd place - $15,000
4th place - $7,500
5th place - $2,500
All teams receive $20,000 to show
---
Pool Competition Matchups
2:00 PM
| | | |
| --- | --- | --- |
| Ohio RTC | WT | NJRTC/SERTC |
| Jack Mueller | 57 | Nahshon Garrett or Pat Glory |
| Anthony Echemendia or Sammy Sasso | 65 | James Green or Matt Kolodzik |
| Carson Kharchla | 74 | Mekhi Lewis |
| Myles Martin | 86 | Nate Jackson |
| J'den Cox or Kollin Moore | 97 | Ty Walz |
| Amar Dhesi | 125 | Jordan Wood |
3:00 PM
| | | |
| --- | --- | --- |
| Ohio RTC | WT | Spartan Combat RTC |
| Jack Mueller | 57 | Vito Arujau |
| Anthony Echemendia or Sammy Sasso | 65 | Yianni Diakomihalis |
| Carson Kharchla | 74 | Kyle Dake |
| Myles Martin | 86 | Gabe Dean or Max Dean |
| J'den Cox or Kollin Moore | 97 | Scotty Boykin |
| Amar Dhesi | 125 | Dom Bradley |
4:00 PM
| | | |
| --- | --- | --- |
| Spartan Combat RTC | WT | NJRTC/SERTC |
| Vito Arujau | 57 | Nahshon Garrett or Pat Glory |
| Yianni Diakomihalis | 65 | James Green or Matt Kolodzik |
| Kyle Dake | 74 | Mekhi Lewis |
| Gabe Dean or Max Dean | 86 | Nate Jackson |
| Scotty Boykin | 97 | Ty Walz |
| Dom Bradley | 125 | Jordan Wood |
6:00 PM
| | | |
| --- | --- | --- |
| Cliff Keen WC | WT | Gopher WC |
| Seth Gross or Dylan Ragusin | 57 | Zach Sanders or Sean Russell |
| David Habat or Alec Pantaleo | 65 | Mitch McKee or Brayton Lee |
| Logan Massa or Malik Amine | 74 | Evan Wick or Elroy Perkins |
| Myles Amine or Dominic Abounader | 86 | Brett Pfarr or Devin Skatzka |
| Timothy Dudley | 97 | Hayden Zillmer |
| Adam Coon or Mason Parris or Youssif Hemida | 125 | Gable Steveson or Tony Nelson |
7:00 PM
| | | |
| --- | --- | --- |
| Cliff Keen WC | WT | Wolfpack WC |
| Seth Gross or Dylan Ragusin | 57 | Darian Cruz or Jakob Camacho |
| David Habat or Alec Pantaleo | 65 | Kevin Jack or Tariq Wilson |
| Logan Massa or Malik Amine | 74 | Hayden Hidlay or Tommy Gantt |
| Myles Amine or Dominic Abounader | 86 | Trent Hidlay or Nick Reenan |
| Timothy Dudley | 97 | Michael Macchiavello or Timmy McCall |
| Adam Coon or Mason Parris or Youssif Hemida | 125 | Nick Gwiazdowski |
8:00 PM
| | | |
| --- | --- | --- |
| Wolfpack WC | WT | Gopher WC |
| Darian Cruz or Jakob Camacho | 57 | Zach Sanders or Sean Russell |
| Kevin Jack or Tariq Wilson | 65 | Mitch McKee or Brayton Lee |
| Hayden Hidlay or Tommy Gantt | 74 | Evan Wick or Elroy Perkins |
| Trent Hidlay or Nick Reenan | 86 | Brett Pfarr or Devin Skatzka |
| Michael Macchiavello or Timmy McCall | 97 | Hayden Zillmer |
| Nick Gwiazdowski | 125 | Gable Steveson or Tony Nelson |