What Canceled Ivy League Mean For NCAA Wrestling
What Canceled Ivy League Mean For NCAA Wrestling
The Ivy League has canceled winter sports for the 2020-2021 season. Here's how that impacts the NCAA team race.
Nov 17, 2020
by David Bray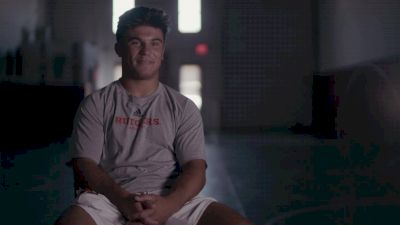 Unlock this video, live events, and more with a subscription!
Get Started
Already a subscriber? Log In
Unlock this article, live events, and more with a subscription!
Get Started
Already a subscriber? Log In
Last week's announcement that the Ivy League is canceling winter sports is, first of all, sad, but after the emotional smoke has cleared, that announcement also changes the landscape of college wrestling for the 2020-2021 season. According to our rankings in May, Cornell was the #2 team in the country, and Princeton was #14. The Ivy League combined to represent over 10% of the total available team points at NCAAs. So what happens to those points, and who wins the most?
Before diving into how the Ivy League's decision will shake up the rankings, it's worth remembering that we won't know each team's roster for sure until we see it. With the NCAA's decision to grant an extra year of eligibility to athletes who compete this winter, we could see drastically different lineups than we expected a few months ago. Ok, caveat aside, here's how the missing Ivy League shakes up the NCAA.
Why Losing The Ivy League Hurts
While the Ivy League is known for its academic prowess, wrestling fans have grown to expect high levels of athletic success from these guys as well. In our pre-season rankings, schools from the Ivy League were projected to score 113 team points at the NCAA Championships out of the 1110 available (before bonus points).
On the individual side of things, the Ivies had 20 ranked wrestlers, seven projected to finish as All-Americans, and two of the ten #1 ranked wrestlers in the country.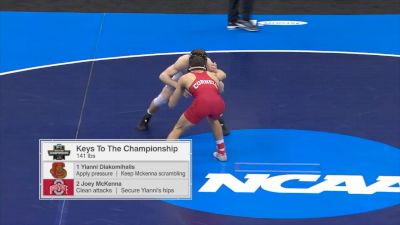 Unlock this video, live events, and more with a subscription!
Get Started
Already a subscriber? Log In
Cornell was the preseason #2 with a lineup that was solid from top to bottom. Eight of its ten starters were ranked, and half of those were projected to finish in the top three. Princeton, the #14 team in the NCAA, was projected to have an NCAA finalist and two All-Americans, and Harvard was expected to see an All-American this year as well.
Ranked Ivy League Wrestlers
| | | | |
| --- | --- | --- | --- |
| Weight | Name | School | Rank |
| 125 | Pat Glory | Princeton | 2 |
| 125 | Vitali Arujau | Cornell | 3 |
| 125 | Joe Manchio | Columbia | 21 |
| 125 | Michael Colaiocco | Penn | 22 |
| 141 | Yianni Diakomihalis | Cornell | 1 |
| 141 | Doug Zapf | Penn | 20 |
| 141 | Matt Kazimir | Columbia | 24 |
| 149 | Hunter Richard | Cornell | 23 |
| 157 | Quincy Monday | Princeton | 6 |
| 157 | Anthony Artalona | Penn | 12 |
| 157 | Colton Yapoujian | Cornell | 24 |
| 165 | Philip Conigliaro | Harvard | 14 |
| 165 | Grant Cuomo | Princeton | 21 |
| 174 | Chris Foca | Cornell | 14 |
| 184 | Max Dean | Cornell | 1 |
| 184 | Travis Stefanik | Princeton | 22 |
| 197 | Ben Darmstadt | Cornell | 2 |
| 197 | Cole Urbas | Penn | 23 |
| 285 | Yaraslau Slavikouski | Harvard | 7 |
| 285 | Lewis Fernandes | Cornell | 16 |
The 2020-2021 season was already feeling like it would come with an asterisk or two, but without the Ivy League, the NCAA Championships lose a whole lot of firepower. Still, assuming this season goes on, teams and individuals will benefit from this news, and they'd be foolish not to take advantage of the situation.
4 New NCAA Finalists?
It's impossible to know who will be competing for the top spot in the NCAA on that raised stage in March, but without the Ivy league, we know that four projected NCAA finalists will not be competing. That presents massive opportunities at 125, 141, 184, and 197.
At 141lbs, Yianni's departure opens up the top spot. This might have happened anyway as Yianni had strongly considered a move to 149, but now we know for sure. That means the new #1 and #2 are a pair of transfers in Rutgers' Sebastian Rivera and Iowa's Jaydin Eierman. Both Rivera and Eierman have been All-Americans in their successive trips to NCAAs, but neither have made the finals. One major obstacle is removed in each man's quest for glory in his new home.
Watch Jaydin Eierman take out 3x NCAA All-American Matt Kolodzik at Senior Nationals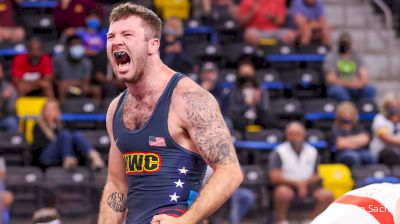 Unlock this video, live events, and more with a subscription!
Get Started
Already a subscriber? Log In
Max Dean was the top ranked man at 184lbs after returning from Olympic redshirt last year. Now that he's back out of the rankings, Hunter Bolen and Trent Hidlay will take over the #1 and #2 spots.
At 125lbs, both #2 Pat Glory and #3 Vito Arujau will be out which makes room for Rayvon Foley as the new #2. Foley redshirted last year after finishing 7th in 2019. An NCAA finals appearance by Foley would be the first for Michigan State since Franklin Gomez won the title at 133lbs in 2009.
Ben Darmstadt yields his #2 spot at 197, so in slides Virginia's Jay Aiello who went 1-2 at NCAAs in 2019 was the #7 seed in 2020 before the championships were canceled.
7 Teams Make Big Moves
Of the 113 total team points left on the table in the absence of the Ivy League, nearly half are projected to go to seven teams. Since NCAA team rankings are a projection of the team points earned by each individual, the new set of rankings could look quite a bit different than the previous set.
Iowa State's projected team score moved more than any other team's. Previously projected to finish 9th with 44.5 points, they are now tabbed to jump over Ohio State and finish 7th with 54 points. Most of the difference comes from Alex Mackall and Gannon Gremmel both moving from #9 to #8 which would give them an extra 3.5 points apiece and All-American honors.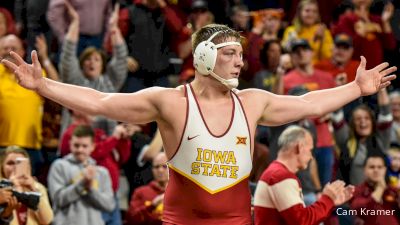 Unlock this video, live events, and more with a subscription!
Get Started
Already a subscriber? Log In
Purdue's point total increased by 8 from 19 to 27, but since the teams are so tightly compacted, those 8 points move Purdue from #23 all the way up to #16 in the rankings and positions them for a very strong season.
While Oklahoma State only moves up one spot in the team rankings from #4 to #3, their projected team points increase from 52.5 to 60.5. Wyatt Sheets is their most notable mover as he will now be ranked to finish 8th and on the podium.
Iowa didn't need any help, but they also benefit from the missing Ivy League wrestlers with a 7.5 point jump that extends their lead in the standings over Michigan by 6.5. Iowa is now projected to score 128 points while #2 Michigan sits at 65.5.
Arizona State, Like Purdue, gains nearly as many spots in the rankings as they did projected team points. At 197lbs, Kordell Norfleet is now projected to finish 8th, and the Sun Devils move from #20 to #14 in the rankings with a 7 point bump.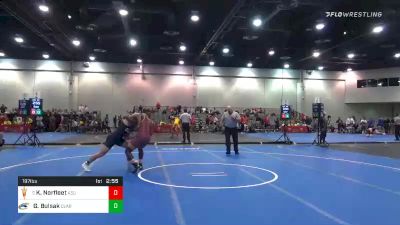 Unlock this video, live events, and more with a subscription!
Get Started
Already a subscriber? Log In
With a 6.5 point bump, NC State moves from #6 to #5, just one spot outside of trophy contention, and Penn State's extra 5 points move them from #5 to trophy position at #4. Of course Penn State's lineup will most likely finish higher than the rankings currently indicate as several of their young wrestlers haven't had the opportunities to wrestle much of the elite NCAA competition this early in their careers.
The seven biggest movers in projected team points
| | | | | |
| --- | --- | --- | --- | --- |
| School | Rank Ivy | w/o Ivy | Score Ivy | w/o Ivy |
| Iowa State | 9 | 7 | 44.5 | 54 |
| Purdue | 23 | 16 | 19 | 27 |
| OK State | 4 | 3 | 52.5 | 60.5 |
| Iowa | 1 | 1 | 120.5 | 128 |
| Arizona State | 20 | 14 | 21 | 28 |
| NC State | 6 | 5 | 50.5 | 57 |
| Penn State | 5 | 4 | 52 | 57 |