Create a free account to unlock this article!
Get Started
Already a subscriber? Log In
We're not just awarding $40,000 to our eight 195-pound competitors. We've also got two women's showcase matches, one happening after the quarterfinals and the other after the semifinals.
Watch the FloWrestling 195 lbs 8-man LIVE
After the quarterfinals, Stefana Jelacic will take on #7 Emily Shilson at 50kg, while after the semifinals, #8 Desiree Zavala and #6 Macey Kilty will face-off in a class of top 10 62 kilogrammers. Here are five reasons to stay glued to your screens during the bracket breaks.
1) Kilty Bombs?
Kilty bombs.
Kilty Bombs 💣 pic.twitter.com/G9PVsBZ0XA

— FloWrestling (@FloWrestling) December 18, 2019
Macey Kilty is one of the brightest rising stars of the women's ranks. She trains with the Tar Heel Wrestling Club in Chapel Hill, North Carolina, and her current limit is listed as: "the sky." Let's run down her medal count, shall we?
2016: Cadet World Bronze
2017: Cadet PanAm Gold
2018: Cadet World Gold
2018: Junior World Silver
2019: Junior World Silver
2019: U23 World Silver
In the last two years alone she's amassed four UWW age-level world medals. That is very good. She also has four Fargo titles in three years between 2016 and 2018. Also very good.
She's also known to open the bomb bay doors every now and again.
---
2) Stone-Cold Shilson
Like Kilty, Shilson is also on the shortlist of future stars of American women's wrestling. She's a six-time Fargo champ and rising second-year student at Augsburg University, where she won a WCWA title in 2019. She is called Stone Cold Shilson because she is a stone-cold killer, as evidenced by her collegiate championship-winning bout which you can watch below.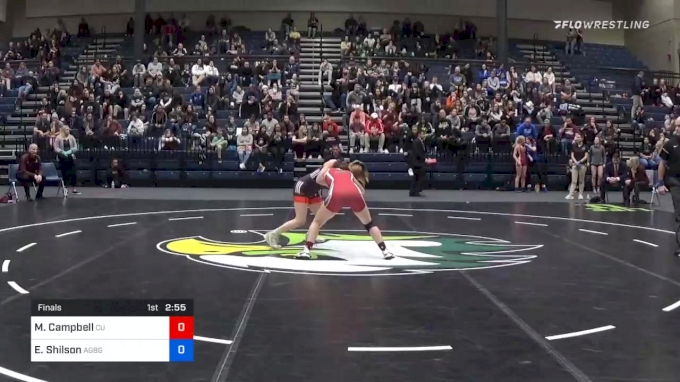 Unlock this video, live events, and more with a subscription!
Get Started
Already a subscriber? Log In
Shilson has also piled up a trove of international trophies over the last four years, a reckoning of which you can peruse below.
2016: Cadet PanAm Gold
2017: Cadet World Silver
2018: Cadet PanAm Gold
2018: Cadet World Gold
2019: Junior PanAm Silver
---
3) Holla Zavala
Desiree Zavala has quietly worked her way up the ranks of the 62kg ladder. She placed seventh at the loaded 2019 Senior Nationals and Olympic Team Trials Qualifying tournament and narrowly lost a barn burner to Jennifer Page of the Nittany Lion Wrestling Club in late September.
Watch Zavala punch her ticket to the 2019 Senior Nationals quarterfinals with a dominant win over Brianna Csontos: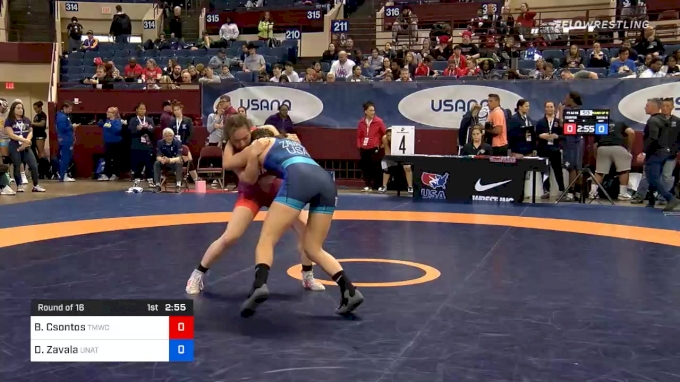 Unlock this video, live events, and more with a subscription!
Get Started
Already a subscriber? Log In
In her match against Page, Zavala was actually leading 10-0 for a split second, however, UWW rules allow for continuation, and as Zavala was scoring her ninth and 10th points, Page was countering for two points of her own.
Zavala was in on a shot in the waning seconds of the match but Page would ultimately prevail 16-10. Page would weeks later go on to win 2020's Senior Nationals in Coralville, Iowa, with a 4-3 win over Macey Kilty in the finals. So Although Kilty is favored against Zavala on paper, this one is still anyone's match.
---
4) Jelacic Five
Perhaps you are unfamiliar with Stefana Jalacic (pronounced like the band Jurrasic Five. Yes, I could have also made a Jurrasic Park pun but I went with the band. Check them out too they are pretty cool imo), so here are five of her matches I think you will enjoy.
Here's one (a narrow-won match in the consis of the 2019 Senior Nationals). And here's one more (another hard-fought tech fall in the 2019 Senior Nationals consolation round). This one makes three (a Super 32 title-winning bout from 2018). A very solid win for number four (another throwback, this time to the Cadet Fargo finals of 2017). And our fifth and final match for Stefana Jelacic (a scorching victory in the opening round of the 2020 Senior Nationals), thus completing our play on words.
---
5) Support Women's Wrestling
A tremendous amount of goodness will arise with the sustained growth of women's wrestling. Not the least of which is because wrestling is an unalloyed benefit to society and the more people with access to this benefit the better.
Women's wrestling is also a key component to growing the sport at the grassroots level. The more elementary and middle school female wrestlers there are the more that will want to wrestle in college, which will encourage more colleges and universities to sponsor women's teams, which can be efficiently and affordably run in conjunction with men's teams, all of which will strengthen the total American wrestling ecosystem.
So keep it locked into these women's matches. You'll get to know a handful of hard-working competitors, you'll enjoy seeing their names again in future tournaments, and you'll expand your knowledge and appreciation for the world's oldest and raddest sport of them all.