Fresno State Drops Wrestling
Fresno State Drops Wrestling
The COVID-19 season has been unkind to college athletics, and Fresno State wrestling is the most recent casualty.
Oct 16, 2020
by David Bray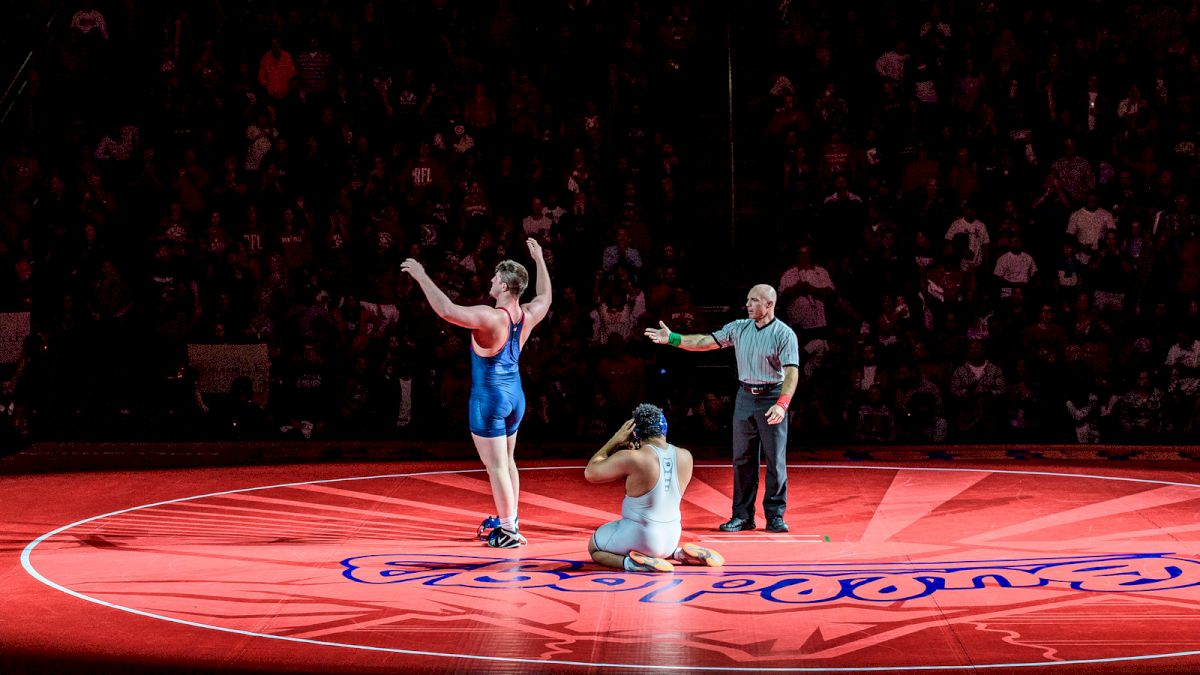 The COVID-19 season has been unkind to college athletics, and Fresno State wrestling is the most recent casualty. In a sad and shocking announcement, the recently reinstated Bulldog wrestling program has now been dropped.
This was first reported on Twitter by Central Valley sports outlet, THE PAGMETER.
Breaking news wrestling 🤼‍♀️

Fresno State will be cutting wrestling. This will be a horrible loss for our community.

Get ready because other sports could be next.
FSU lost big time $$ last year and now Football will have no fans.
That can't be good for all the other sports.

— PAGMETER (@PAGMETER) October 16, 2020
CAUSAWrestling also reported that the program would be announcing the discontinuation of wrestling today.
🥺 @FSAthletics to drop @FresnoStateWRES today! pic.twitter.com/vK73zORfOh

— CAUSAWrestling (@calUSAwrestling) October 16, 2020
This news was confirmed by Robert Kuwada of The Fresno Bee on Friday afternoon. Here is the release in which the Central Valley news outlet confirmed that Wrestling would be dropped along with Women's Lacrosse and Men's Tennis.
The release does not address the timeline for dropping wrestling or whether there is any hope to bring the program back. Here is the release from The Fresno Bee:
---
Fresno State will face up to a harsh reality on Friday and eliminate its women's lacrosse, men's tennis and wrestling programs at the end of the academic year, according to sources.
By trimming its portfolio to a more manageable 18 sports the athletics department, which is facing a severe decline in revenue in 2020-'21 due to the impacts of COVID-19, is expected to save more than $2.5 million a year and could emerge more competitive on the field.
Athletics revenue, according to a department source, will be down by as much as $7 million and that estimate could run higher as the coronavirus continues to impact college athletics.
The department already has had two rounds of furloughs, athletics director Terry Tumey took a voluntary pay cut and in late September it eliminated the position of director of marketing and fan engagement.
The student-athletes in the sports that were eliminated will remain on scholarship, if they choose to remain at the university
After eliminating the three programs Fresno State will be at the NCAA minimum of six men's sports. It has 12 women's sports, and no further cuts are expected.
At 21 sports, Fresno State was simply overextended when compared to many of its Mountain West and Group of Five conference rivals.
It had in 2014 commissioned an independent review of sports sponsorship opportunities, before reinstating its wrestling program.
That report, according to university sources, cautioned against adding sports with the athletics department already struggling to meet financial obligations with 19 sports programs.