2020 Senior Nationals
6 Interesting Questions That This Weekend's 74kg Bracket Could Answer
6 Interesting Questions That This Weekend's 74kg Bracket Could Answer
74kg has become a very deep weight class in the US. This weekend at senior nationals we hope that a lot of these questions will be answered.
Oct 7, 2020
by Michael Malinconico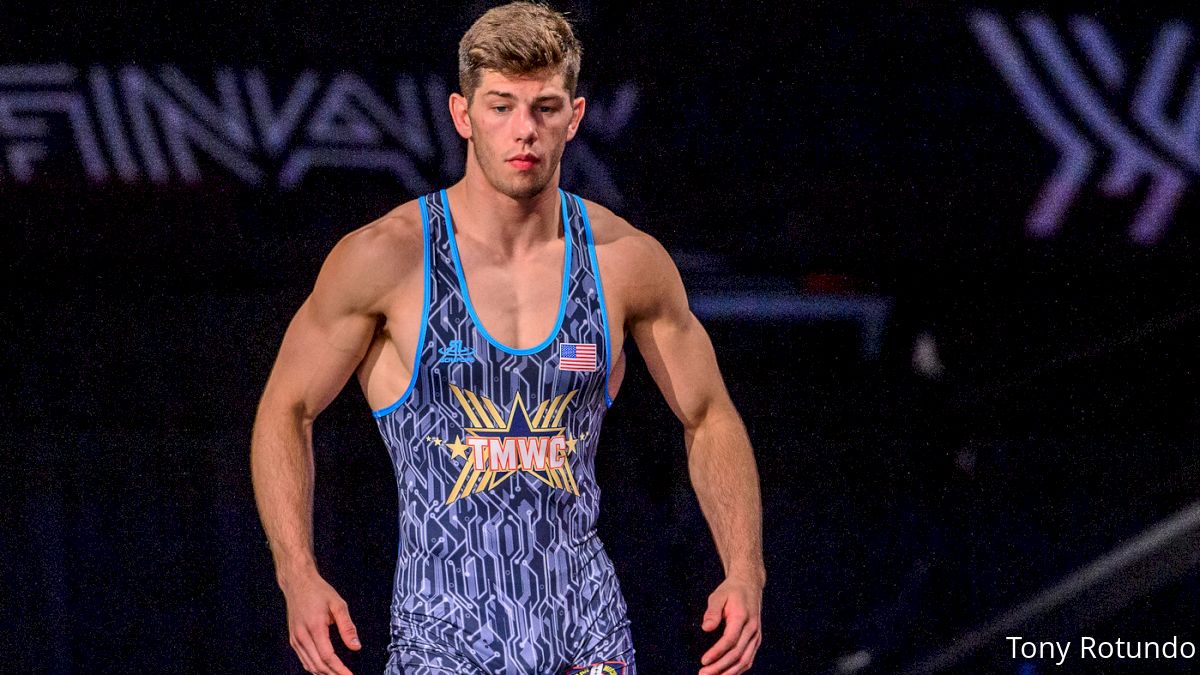 Unlock this article, live events, and more with a subscription!
Get Started
Already a subscriber? Log In
1) How Will Ryan Deakin Do Up In Weight?
Deakin is a beast. He's one of those guys who looks huge for every single weight that he competes in. The fact that he has a junior world silver medal at 66kg is beyond comprehension, and it is needless to say that he was enormous for that weight class. When he made the jump to 157lbs in college I thought that he might be giving up some size, and that was definitely not the case. Making 74kg probably won't be a problem, but I'm curious to see if he continues the trend of always being the biggest guy at the weight.
2) Who's Next At 74kg?
Jordan Burroughs has owned this weight for a decade. While JB has always performed at the World Championships one of the things that goes largely overlooked is how his domestic competition has contributed to his foreign success. There is something different about training to beat a guy like Kyle Dake or David Taylor when you're trying to make the team as opposed to walking your way through Final X or the trials finals.
We have reason to think that this crop of athletes competing this weekend will be the next crop of athletes to threaten the big dogs.
3) Will Deakin/Carr Or Deakin/Hidlay Look Different In FS?
While Ryan Deakin's wins against both David Carr and Hayden Hidlay were pretty takedown-centric, there were a few takedowns and exchanges that would have been scored differently had they been wrestled on a freestyle mat. Another thing that could come into play is the step out rule, when you spend as much time pulling into short offense as Deakin does sometimes you lose sight of the out of bounds.
4) Can We Get The Quarterfinals On One Mat PLEASE?
If the seeds hold up the quarterfinals will have some serious firepower.
Massa vs Brucki
Wick vs LaVallee
Valencia vs Hidlay
Deakin vs Carr
I would like to submit this as my formal request to USAW to put all of these matches on one mat (preferably the one that I'll be announcing from).
5) Who Will The Time Off Help And Who Will It Hurt?
Maybe it's the optimist in me, but I think that having the last few months off of competition will wind up being a real blessing in disguise for some of these guys. We have to come to grips with the fact that some guys just aren't built for a six month NCAA season and that they may actually perform better with space in between events.
6) Who Has Made The Most Freestyle Gains?
This time of the year is usually dedicated to folkstyle wrestling, but with the pandemic putting the NCAA season on hold for the moment one would think that the majority of the reps in the room will be dedicated to the international styles. One of the questions that inevitably circles the wrestling community is, "What if our guys trained freestyle all year round?" This may be as close to that as we ever get.