NCAA
The Top Wrestler At Each Weight In Division III
The Top Wrestler At Each Weight In Division III
As college wrestlers prepare to return to the mat, we highlighted the top guy at every weight in NCAA Division III. Here's your season primer.
Oct 1, 2020
by Anthony Bonaventura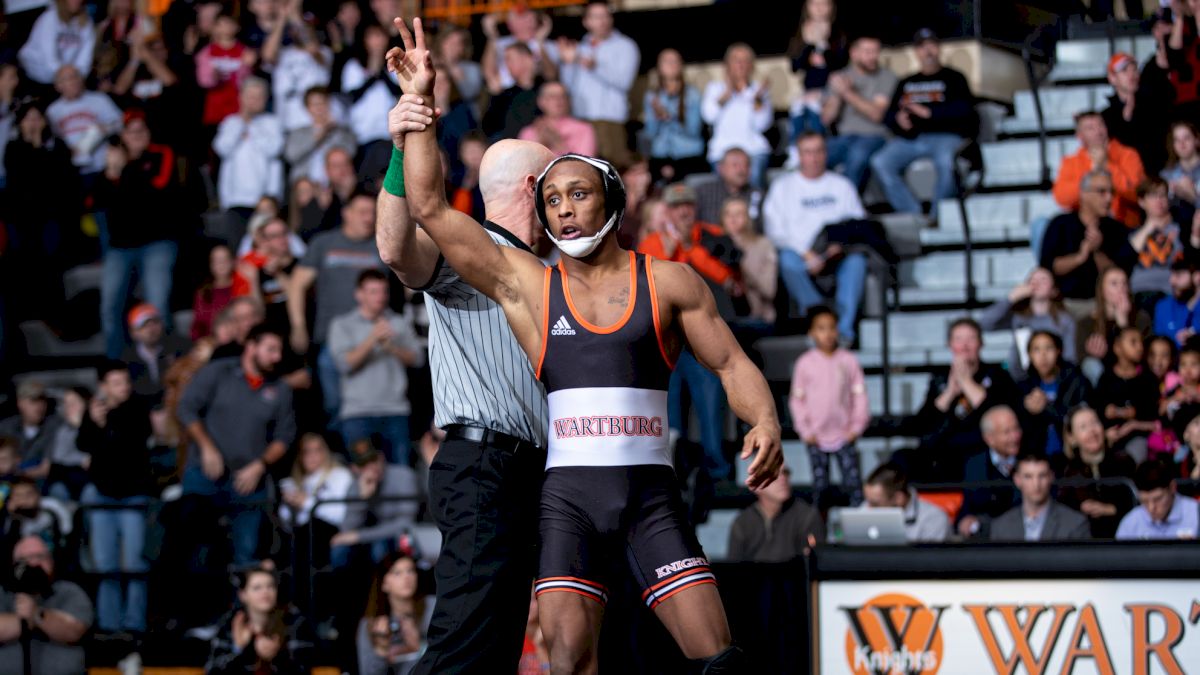 Unlock this article, live events, and more with a subscription!
Get Started
Already a subscriber? Log In
The first month of the 2020-21 academic year has come and gone.
The start to the year has been unique, to say the least, and college wrestling fans are keeping their hopes up that some type of season is salvaged. College wrestling programs are still trying to figure out when the first competition will happen. Usually the start of the college wrestling season is October 10th but, due to NCAA legislation because of the pandemic, schools can start practicing on October 1. Creating a full slate of preseason rankings is tough with so much uncertainty on who is competing this year and what weights they will be at.
With that being said, I wanted to highlight the preseason #1 wrestler at each weight class in Division III as practices start up around the country. Multiple factors went into deciding the #1 ranking.
2020 NCAA seeds
Final NWCA/FloWrestling ranking
Season record from 2019-20
All three of these factors were taken into consideration, in no particular order. Let's take a look at each #1 DIII wrestler.
125 : Robbie Precin | North Central College, So.
Robbie Precin proved right away he was going to be a force at 125 after an impressive third-place showing at the always-tough Concordia University Wisconsin Open. Precin lost a tight battle to 2019 NCAA finalist Michael Tortorice in the CUW Open semifinals; it was his only loss of the year. Precin won just about everything last year and finished his incredible freshman season a 32-1 record. He won five tournaments, including the College Conference of Illinois and Wisconsin and Lower Midwest Regional titles. Precin had a lot of momentum heading into the NCAA tournament and was seeded second. Precin is going to be a tough out the rest of his career and a big piece of a tough Cardinals lineup that is looking to continue their move up the DIII ranks.
Other Top Contenders
Nicholas Arborio - Western New England, Matt Caccamise - SUNY Brockport
133 : Kristian Rumph | Wartburg College, Jr.
Coming into last season Kristian Rumph was a huge headline. Rumph made the decision to make the move to 133 after just missing out on becoming an All-American for the Knights his freshman season at 149. Let me repeat that: Rumph dropped two weight classes after losing in the bloodround at 149. It was a bold move but definitely paid off and Rumph proved that he could compete at a high level 133. Rumph was undefeated against DIII opponents last season and finished the year with a 17-1 record. He won the Lower Midwest Regional title in dominant fashion over a solid Ian Mullen by recording a first-period fall and was the No. 1 overall seed heading into the NCAA Championships.
It is no secret that Rumph was a big 133 but he is the clear-cut #1 if he can make the weight again. Wartburg has a lot of firepower from 125-149, so it will be interesting to see what their varsity lineup will look like this season as they look to compete for a team title in 2021.
Other Top Contenders
Matt Berlin - Wisconsin-Stevens Point, Hayden Brown - Johnson & Wales University
141: Jordin James | University of Mount Union, Sr.
The 2019 NCAA champ at 133 decided to move up to 141 last season — weight class that was arguably the toughest weight class in DIII wrestling. James was up for the challenge and put together another stellar season for the Raiders. He suffered only one loss but bounced back in dominant fashion. James rattled off 17 wins to finish the year, 13 of which were by bonus! James won the Central Regional and was the No. 2 seed at the NCAA Championships.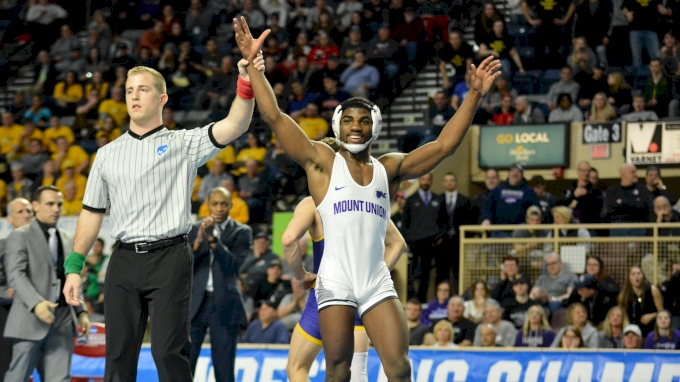 A lot of talent from a season ago is gone due to graduation, four top-eight seeds from NCAAs. James got a great feel for 141 last year and I believe that experience will make him an even tougher out this year. James and the Raiders have their eyes set on the team race too after narrowly missing out on a team trophy in 2019.
Other Top Contenders
Jordan Robinson - Johnson and Wales University, Jarrod Brezovec - John Carroll
149: Ryan Anderson | Centenary University, So.
Ryan Anderson was considered one of the top recruits in the 2019 class after a great career with powerhouse Pennsylvania program Bethlehem Catholic. He won just about everything in high school including two PIAA 3A state championships. Anderson was a huge pick-up for Centenary and he hit the ground running in his first collegiate season.
He went undefeated against DIII opponents and finished with a 31-3 record. The freshman phenom won three tournaments, including the Mideast Regional championship. Anderson's biggest win came late in the season when he knocked off previous #1 Brett Kaliner of Stevens 3-2. That win allowed Anderson to be the #1 seed heading into the NCAA Championships. He's tough to score on, has a great firemen/dump series, and will wrestle hard all seven minutes which is always a solid formula for success.
Other Top Contenders
Brett Kaliner - Stevens Institute of Technology, Stanley Bleich - Baldwin Wallace University
157: Grant Zamin | Wisconsin LaCrosse University, Sr.
Grant Zamin secured an All-American finish in 2019 and he carried that momentum into last season. Zamin went 23-1 last season with his two big wins coming over Brandon Murray, who he lost to at the 2019 NCAA Championships, and two-time defending champion Ryan Epps of Augsburg in the Upper Midwest Regional finals.
Zamin is a grinder and seemed to find a way to win the close matches against the DIII 157 elite last year. To only drop one match with the competitive schedule Wisconsin LaCrosse puts together is quite impressive, and Zamin is probably even more motivated to finish his career on top. 157 is going to be a fun weight class to watch this year; half of the qualifiers from last year are back.
Other Top Contenders
Kaidon Winters - Rochester Institute of Technology, Ryan Luth - Washington and Lee University
165: Kyle Hatch | Wabash College, Sr.
The two-time All-American put together an undefeated season and was sitting nicely heading into the NCAA tournament. Kyle Hatch was the #1 seed at the NCAA Championships and had his eyes set on making his first appearance in the NCAA finals after eighth- and fifth-place finishes. He was so close to making it to the finals in 2019 but faltered late against Lucas Jeske of Augsburg.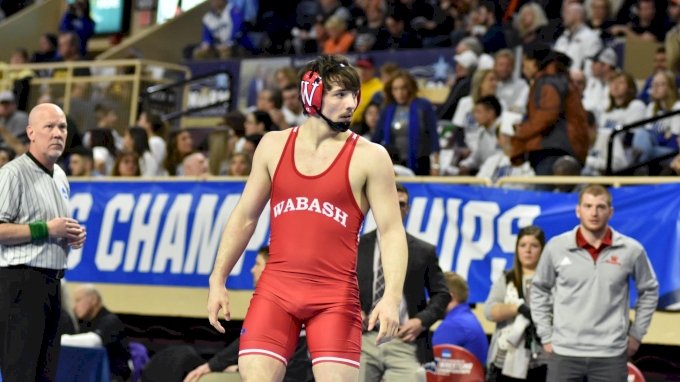 Hatch is a great scrambler and scores a lot of points from the top position. Only two top-eight seeds from NCAAs return this season and Hatch beat one of them in the Central Regional finals — 2019 NCAA finalist at 157 Antwon Pugh. I believe Hatch's biggest threat to a title his senior year is Bradan Birt of Millikin. Both wrestlers seem poised to meet in the NCAA finals a season ago as Birt was the #2 seed. The top three at this weight is clear, but will a dark horse emerge in 2021?
Other Top Contenders
Braden Birt - Millikin, Antwon Pugh - Mount Union
174: Cornell Beachem | Mount Saint Joseph University, Jr.
Beachem started his career at DII powerhouse Notre Dame College but moved to Mount Saint Joseph to continue his football and wrestling career. The football and wrestling coaching staffs at Mount Saint Joseph were definitely happy about this decision. Before Beachem started making noise on the mat, he was tearing it up on the gridiron. Beachem was the leading wide receiver and running back for the Lions last fall; he had 1,704 total yards and 17 touchdowns.
Beachem followed up his impressive football season with an undefeated wrestling season for the Lions. His two signature wins from a year ago was Jaritt Shinhoster and 2019 NCAA champ Darden Schurg. Beachem is the last #1 seed returning and he is going to be a force over the last two years of his career.
Other Top Contenders
Kyle Briggs - Wartburg, Solomon Nielsen - Augsburg
184: Paul Detwiler | Coast Guard Academy, Jr.
Detwiler has been one of the top 184 wrestlers in the country over his first two seasons with Coast Guard Academy. He came up short in his first NCAA championships appearance back in 2019 but bounced back with an undefeated season, 28-0, last year. Detwiler earned the #2 seed at the NCAA championships and was poised to make a deep run in 2020.
He's tough to score on and moves well for a 184. He has a high attack rate and is fun to watch compete; he will continue to be a key contributor for the Bears as they continue their chase to take down Johnson and Wales in the Northeast Regional and secure a top-10 finish at NCAAs.
Other Top Contenders
Cody Baldridge - North Central College, Ben Sarasin - Chicago
197: Lance Benick | Augsburg University, RS Sr.
The 2019 NCAA champ had an interesting season a year ago. He did not compete during the fall semester and it seemed to factor into his return to the Auggies lineup in January. Benick only wrestled seven matches last year and his last match was a medical forfeit in the Upper Midwest Regional finals. Benick definitely wasn't at 100 percent last season, but he has had plenty of time to recover and get ready for another run at an NCAA title for Augsburg.
The Auggies will be relying on Benick heavily this season as they lost six of their NCAA qualifiers from a season ago. Benick will be a big factor for Augsburg to compete for a team title in 2021. 197 will be one of the deepest weight classes this season as 13 of 18 qualifiers from 2020 return.
Other Top Contenders
Isaac Lahr - Wisconsin LaCrosse, Jonathan Wagner - Coast Guard
285: Rocky McGeary | Waynesburg University, So.
The final #1 ranking to give out was the hardest, as three individuals all had a legitimate argument to claim the top spot. 285 is the only weight where all top three seeds are gone due to graduation. #4 Max Bishop, #5 Jordan Brandon, and #6 Rocky McGeary all had great seasons last year.
Each individual had criteria over each other but McGeary had a slight edge for a few reasons. McGeary only had one loss against DIII opponents compared to Bishop who had three and Brandon who had two. McGeary was higher in both the final National Wrestling Coaches Association and FloWrestling rankings. McGeary also finished the season as the only one who won his Regional Championship; Bishop took second and Brandon took third.
For all these reasons, McGeary got the nod but it was very close. McGeary completed an incredible true freshman campaign. He went 38-3 and won his final 19 matches of the season. McGeary won the President Athletic Conference and Southeast Regional titles. He was also named PAC Newcomer of the Year and Most Outstanding Wrestler. It will be fun to see how much McGeary progresses during his sophomore campaign. Like I stated earlier, the top three at this weight will push each other all season long.
Other Top Contenders
Max Bishop - Wabash, Jordan Brandon - Wartburg