2020 Who's #1
Why Penn State Fans Need To Watch Who's #1
Why Penn State Fans Need To Watch Who's #1
Here's who to root for and who to keep an eye out for at Who's #1 if you're a Penn State fan.
Sep 28, 2020
by JD Rader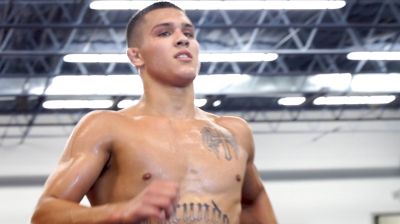 Unlock this article, live events, and more with a subscription!
Get Started
Already a subscriber? Log In
Every year since the inaugural event in 2013, Penn State has had at least one future wrestler competing at Who's #1. While that's impressive, it's not necessarily surprising considering the recruiting hall Cael Sanderson and co. at State College bring in every year. This year is no different with one already signed recruit and three more potential recruits that have shown interest in PSU.
Watch Who's Number 1 LIVE on FloWrestling
Below are the three big reasons for Nittany Lion fans to tune in: recruits committed to Penn State, recruits who may commit to Penn State (because they included the Nittany Lions on their school list), and commits Penn State fans should get familiar with as they'll be seeing plenty of them on the college scene as well.
You very well could be watching the next Jason Nolf, Vincenzo Joseph, and/or Mark Hall, who all competed at past Who's #1s, Saturday evening — as well as future Division I rivals.
The Future Nittany Lion
Alex Facundo (Davison, MI)
Alex Facundo has been very good for a very long time. Back in 2018 Facundo defeated current Oklahoma State wrestler Brevin Balmeceda
Watch Alex Facundo defeat Brevin Balmeceda at Who's #1 in 2018 below.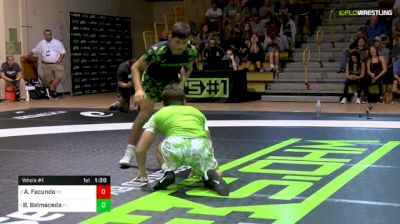 Unlock this video, live events, and more with a subscription!
Get Started
Already a subscriber? Log In
The Davison, Mich., native is a Super 32 champion and three-time state champion, and folkstyle might not even be his best style. Facundo has made two Cadet World teams and has brought home a medal both times.
Alex will be taking on a potential future Nittany Lion (more on that below) in Cael Valencia at 170 lbs.
---
Potential Future Nittany Lions
Cael Valencia (St. John Bosco, CA)

Rylan Rogers (Blair Academy, NJ)

Cody Chittum (Blair Academy, NJ)
As previously mentioned, the main event of the evening could feature two future Nittany Lion wrestlers. Cael Valencia listed PSU on his school list back in April along with seven other schools.
One year after Facundo claimed his 160 lbs Super 32 title, Valencia did the same. Just like his brothers Zahid and Anthony, Cael is incredibly explosive. He's used his dynamic offensive to defeat Ohio State commit Paddy Gallagher, 9-5, in the Doc B finals last season.
Penn State fan or not you're not going to want to miss this match.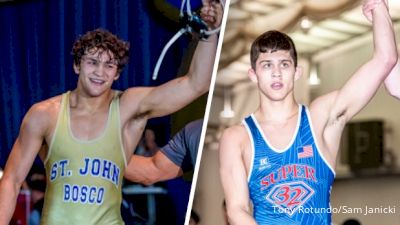 Unlock this video, live events, and more with a subscription!
Get Started
Already a subscriber? Log In
Washington state native Rylan Rogers also has Penn State on his list of potential colleges. Rogers had a great 2019-20 season, winning Ironman and National Preps. Rogers will be taking on Pennsylvania state champion and Nebraska commit Lenny Pinto in a rematch of the 2019 Fargo finals.
While PSU would have to get creative to maximize starting years out of Joe Lee, Carter Starocci, Aaron Brooks, and Michael Beard, if Facundo, Valencia, and Rogers all end up going to Penn State as well, that would be an incredibly deadly 174-184-197 combination.
The third wrestler at Who's #1 to list Penn State as a possible destination is class of 2023 star Cody Chittum. A Tennessee native, Chittum now competes for Blair Academy. Chittum made the 138lb National Prep finals last season where he met PSU commit Beau Bartlett.
Just a sophomore, Chittum has a very bright future ahead of him. He will be taking on PA state champion and Iowa commit Wyatt Henson at 145 lbs. The two met in the semifinals of Beast of the East last year with Chittum punishing Henson 12-2.
---
Future Penn State Competition
Drake Ayala: 125/133 - Iowa

Joel Vandervere: 141/149 - Northwestern

Wyatt Henson: 149 - Iowa

Jagger Condomitti: 157 - Nebraska

Paddy Gallagher: 165/174 - Ohio State

Lenny Pinto: 174/184 - Nebraska

Seth Shumate: 197 - Ohio State

Kyonte Hamilton: 285 - Rutgers
Nittany Lion fans should get familiar with these names as they could be seeing them quite a bit in the future. These are all of the wrestlers already committed to Big Ten schools. Big Ten wrestlers at the same weight can wrestle as many as five or six times per year depending on their schedules.