Loras Coach TJ Miller Is Following In His Father's Legendary Footsteps
Loras Coach TJ Miller Is Following In His Father's Legendary Footsteps
Being the son of a wrestling legend isn't easy, but TJ Miller is carving his own path at Loras College.
Sep 16, 2020
by Anthony Bonaventura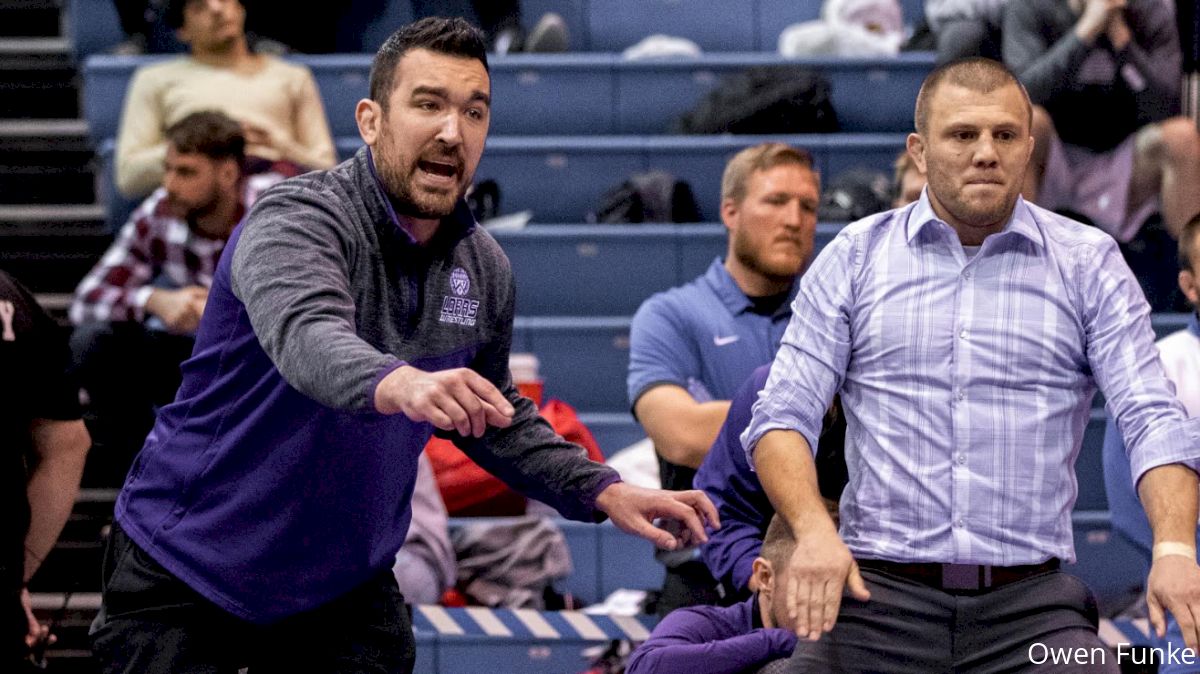 Unlock this article, live events, and more with a subscription!
Get Started
Already a subscriber? Log In
If you're a college wrestling fan, you've heard the name Jim Miller.
The current director of the National Wrestling Hall of Fame Dan Gable Museum was the head coach at Wartburg College for 22 years. During his tenure in Waverly, Iowa, he created a Division III juggernaut and helped bring Wartburg to the top of the wrestling world. He guided the Knights to 10 NCAA team titles, with their first title coming in 1996. The Hall of Fame coach left his mark on college wrestling, and now his youngest son is well on his way to doing the same.
TJ Miller is the youngest of the three Miller boys. He was the only one of the three boys who really gravitated to the sport of wrestling.
"Our father didn't really push the sport on us; he introduced it to us early on but my two older brothers didn't take to it all," TJ said. "I was around the sport so much and really idolized the Wartburg wrestlers. I didn't think early on I could ever be as good as them."
TJ decided to stick with wrestling and saw his career start to take a turn once he started surrounding himself with teammates with high aspirations for their own careers. TJ gives a lot of credit to Nick Beuter, who moved to Waterloo when TJ was in seventh grade.
"I think my dad manipulated that move a bit," TJ jokingly said. "Maybe my dad thought I needed some more serious wrestling friends."
Beuter moving into the area helped TJ change his approach to the sport and pushed him to want to have success at a high level, which makes sense. Beuter was a force on the mat. He was a three-time state finalist and one-time champ in Iowa finishing with a career record of 152-9. He would continue his career at Boise State and currently holds a black belt in Brazilian jiu-jitsu. Miller and Beuter's friendship went beyond the mat; they're still close to this day and Beuter was the best man at TJ's wedding.
TJ's new mindset and putting more emphasis on his physical development in the weight room allowed him to make serious gains in high school. He reached the podium twice at the Iowa state tournament and when it came to college choices there was only one.
"It was June of my senior year and my dad asked me one morning where I was going," TJ said. "I always knew I wanted to be at Wartburg."
TJ knew it was going to be a challenge trying to crack the Wartburg lineup, especially at his weight class. Wartburg was at the peak of their dynasty and TJ had national champs all around him that he would be competing against on a daily basis.
"My initial thought was I can be an All-American by my senior year," TJ said.
He really gravitated towards long-time Wartburg assistant coach, and current Cedar Falls head coach, Chris Ortner. Ortner became his go-to guy and really helped with TJ's development during his college career. TJ would go on to become a three-time All-American for the Knights, highlighted by an NCAA title at 197 in 2007. The Knights also won three NCAA team titles during his tenure as a wrestler at Wartburg. After wrapping up his athletic career, TJ joined the Wartburg staff but wasn't sure if it was something he was going to do as a career. Originally he thought that he wanted to be a strength and conditioning coach but quickly saw that he could be successful in the wrestling corner and his resume proves that true.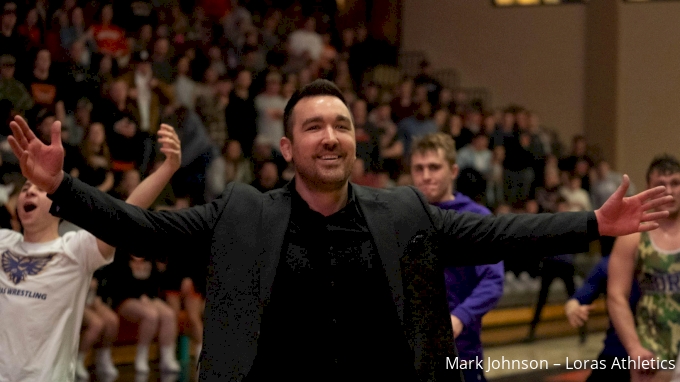 After coaching at Wartburg for two seasons, TJ made the move to New Orleans to become a physical education teacher and the head wrestling coach at Holy Cross School.
"I wanted to get away from the Waverly, Iowa, umbrella and do something on my own," he said. "It was one of the better decisions I have ever made, I loved it down there."
In his five seasons with the Tigers, Miller guided them to two Louisiana state championships plus one runner-up finish. He also saw 14 of his wrestlers win individual state titles while another 16 finished as runner-ups. After an impressive stint at Holy Cross, TJ returned to his home state of Iowa to take the jead assistant position at Loras.
"Out of the blue . . . Randy Steward [former Loras head coach] called me looking for his replacement," TJ Miller recalled. "To become a college head coach in such a short time and be closer to family seemed like a no-brainer."
After spending just one season on staff as an assistant, TJ got the nod to become the head coach at Loras after Randy Steward stepped down following the 2015-16 season. TJ hit the ground running and had his eyes set on making Loras a national powerhouse. In his first season as head coach, the Duhawks had three All-Americans and finished in sixth at the NCAA Championships, proving they were going to be a force moving forward. They have continued to hit milestone after milestone, including their first team trophy in 2019 when they finished in second at the NCAA Championships.
"I can't really explain the progression, we just never really made it complicated," TJ said. "We always just focused on the next thing and we brought in the right guys that were hungry to get the job done. We also surrounded our wrestlers with an amazing coaching staff that have the same vision as me."
Last year was another banner year for the Duhawks as they finished the season by knocking off #1 Wartburg to claim the American Rivers Conference championship in the final dual meet of the year. This was a historic win because it snapped Wartburg's incredible 27-year conference title streak, a streak that was started by his father. Miller's squad then followed that up with a dominant showing at the Lower Midwest Regional where eight individuals qualified for the NCAA Championships and claimed their first regional championship. TJ Miller has the Duhawks as an established force in DIII and the only thing left to do is go win the whole thing.
Simply put by Coach Miller: "We took second in 2019, we won the conference and the regional. It only makes sense that we continue to focus on the next thing, winning an NCAA title."
There is no doubt a new Miller era has begun and that the Duhawks will continue to be a national title contender for years to come.