10 Underrated Wrestlers In Nebraska You Need To Keep An Eye On
10 Underrated Wrestlers In Nebraska You Need To Keep An Eye On
The great state of Nebraska has been improving quickly in recent years, and these 10 underrated wrestlers make that obvious.
Sep 15, 2020
by Cody Mainquist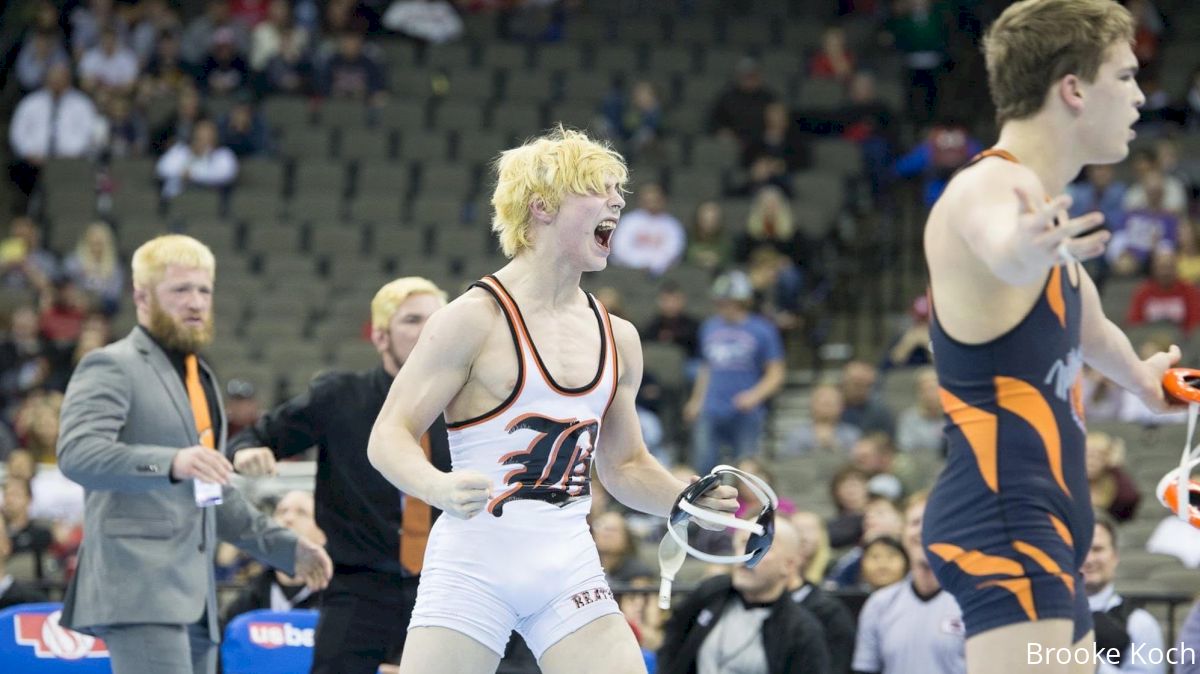 Unlock this article, live events, and more with a subscription!
Get Started
Already a subscriber? Log In
Nebraska has been getting better and better talent over the past couple of years, with the likes of World team members in Phillip Moomey, Conor Knopick, James, and Jakason Burks. The Cornhusker State also has had numerous UWW and Fargo All-Americans in recent memory. Many of those guys have moved on to college to compete or are currently committed to wrestle at the next level. There's also a lot of talk about wrestlers like Antrell Taylor, Garrett Grice, Evan Canoyer, and more.
But what about the group of up-and-comers or guys under the radar? Here are a few names to keep an eye on in the future.
1. Chris Williams | Valentine
Williams is a senior this season. He has put together a solid career that saw him win titles as a freshman and sophomore. Last season, he finished runner-up and will look to get back on top of the podium this winter. Williams has also competed at Virginia Beach and this summer he went 6-1 at the Legends of Gold Duals with his only loss being a close one to Drake Ayala from Fort Dodge, Iowa.
2. Kael Lauridsen | Bennington
Lauridsen might not be a super "under the radar" kid, but he's a youngster to keep an eye on. The sophomore phenom is coming off an undefeated freshman season that saw him win the Class B title at 106 pounds. Lauridsen also won the bronze medal at UWW U15 nationals in freestyle.
3. Trevor Reinke | Beatrice
Reinke, a junior, is coming off his first state title. He won class B at 132 pounds. He has been wrestling tough and will look to continue that trend heading into his sophomore year. Reinke finished in fifth at 126 pounds as a freshman.
4. Quenton Chavez | Gering
The Gering senior is coming off back-to-back state titles. He enters his final year as the top-ranked wrestler in Class B at 120 pounds as he tries for a third title. Chavez has also wrestled at Fargo and last year placed at Fall Brawl and also just missed out on placing at Preseason Nationals.
5. Blake Cushing | Grand Island
Cushing has been a very productive wrestler in his career. The senior is coming off a state championship last season in Class A at 126 pounds. He also finished third as a sophomore at 113 pounds. Cushing has had an impressive summer that includes a third-place finish at Rocky Mountain Nationals.
6. Blaze Standley | Columbus
Standley is a well-put-together wrestler and football player. He is a senior looking for his first state title. He finished last year as a runner-up at 170 pounds and finished fourth as a sophomore. Standley also is a Northern Plains champion in freestyle and Greco.
7. Landon Weidner | Hastings
Weidner is coming off a third-place finish as a freshman in Class B at 126 pounds. He will certainly be a favorite moving foreword to win a couple of state titles. Weidner spends a lot of time competing including last year at Preseason Nationals, Fall Brawl, and Monster Match Nationals.
8. Logan MacDonald | Bennington
MacDonald is a junior coming off a state runner-up finish to Northern Colorado freshman, Damen Pape. He is a decorated wrestler as well as football player. He is a two-year starter on the football team. MacDonald is built well and will look to compete around 195-220 this season. He won Nebraska USA State in freestyle. He also finished in fifth last season at Preseason Nationals.
9. Konnor Schluckebeir | Milford
The senior wrestler is gaining more attention but will definitely be one to keep an eye on heading into his final year. He is coming off a Class C state championship at 113 pounds. He also finished third as a sophomore. Konnor finished in second at AAU State, third at NEUSA State, and fourth in NEUSA State freestyle.
10. Hunter Gilmore | Arlington
Gilmore enters his senior season seeking his first state title. He finished runner-up as a sophomore and last year he finished in third at 132 pounds. He lost to the aforementioned Trevor Reinke in the semifinals of state. Gilmore wrestles year-round including competing in freestyle and Greco at Fargo just narrowly missing All-American status as a cadet.