Freestyle: The Victories of Dan Gable
Dan Gable's Impressive Coaching Tree
Dan Gable's Impressive Coaching Tree
Dan Gable's coaching statistics are ridiculously good, but his impressive legacy continues to grow by way of his coaching tree.
Dec 21, 2020
by David Bray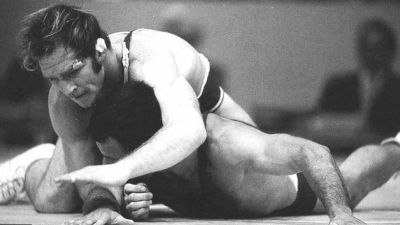 Unlock this video, live events, and more with a subscription!
Get Started
Already a subscriber? Log In
Unlock this article, live events, and more with a subscription!
Get Started
Already a subscriber? Log In
This article was originally published on June 10, 2020 but was updated on December 21, 2020 to reflect minor changes.
Dan Gable's legendary coaching career is well-documented, including Nomad's article from last year that compared Gable's coaching credentials to Cael Sanderson's. He was the head coach of the Iowa Hawkeyes for 21 seasons and his athletes racked up an unbelievable 45 NCAA champions and 152 All-American honors.
Adding to Gable's legacy is the fact that 19 wrestlers from Gable's rosters went on to be head coaches at Division I programs. So let's dive into Gable's robust coaching tree now.
Let's start with a note on the scope of this coaching tree. For the purposes of this article, we will only look at wrestlers from the time when Gable was the head coach at Iowa who went on to be NCAA Division I head coaches. Gable has produced dozens more high school coaches, college assistant coaches, head coaches of NCAA Division II and III or NAIA programs, and USA Wrestling coaches including the current head coaches of our men's and women's freestyle teams, Bill Zadick and Terry Steiner.
A complete look into all of the coaches Gable has produced would be a much larger project, but for now, let's look at the NCAA DI head coaches that were on Gable's rosters. First, here's a table that breaks down the basics about the guys on the coaching tree.
| | | | | |
| --- | --- | --- | --- | --- |
| Name | First Year | Seasons | Champs | AA's |
| Mike DeAnna | 1984 | 6 | 1 | 12 |
| Tim Cysewski | 1989 | 20 | 4 | 27 |
| Duane Goldman | 1992 | 26 | 3 | 30 |
| Barry Davis | 1993 | 25 | 3 | 27 |
| Tom Ryan | 1995 | 24 | 12 | 64 |
| Keith Mourlam | 1996 | 8 | 0 | 3 |
| Jim Zalesky | 1997 | 23 | 10 | 59 |
| Brad Penrith | 2000 | 10 | 0 | 14 |
| Greg Randall | 2002 | 14 | 1 | 12 |
| Terry Brands | 2002 | 3 | 0 | 2 |
| Lennie Zalesky | 2002 | 18 | 1 | 1 |
| Tom Brands | 2004 | 16 | 12 | 84 |
| Steve Martin | 2004 | 16 | 0 | 10 |
| Kevin Dresser | 2006 | 14 | 0 | 27 |
| Joel Sharratt | 2006 | 14 | 0 | 1 |
| Jim Heffernan | 2009 | 11 | 4 | 23 |
| Doug Schwab | 2010 | 10 | 1 | 11 |
| Tony Ersland | 2014 | 6 | 0 | 0 |
| Troy Steiner | 2016 | 4 | 0 | 1 |
| | | 268 | 52 | 408 |
Now, here's a look at each of the members of the Dan Gable coaching tree.
Mike DeAnna, Edinboro, 1984-1990
Coach DeAnna was the first Gable athlete to make the jump to an NCAA DI head coaching job. DeAnna ran the show at Edinboro as they moved from DII to DI, and navigated that transition very successfully.
During DeAnna's six seasons at Edinboro, he coached one NCAA champion, three-time All-American Sean O'Day, and his athletes produced a total of 12 All-American honors.
Coach Gable famously recommended DeAnna for the Edinboro job, and clearly his eye for identifying coaching talent was keen. For a deeper look into DeAnna's role in Edinboro's transition from DII to DI, check out The Program: Edinboro.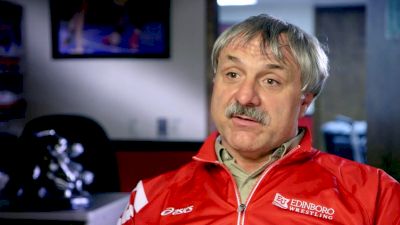 Unlock this video, live events, and more with a subscription!
Get Started
Already a subscriber? Log In
Tim Cysewski, Northwestern 1989-2010
In Cysewski's 20 seasons as the head man for Northwestern, he coached Wildcat wrestlers to four NCAA titles and 27 All-American honors.
His most successful team was the 2006-2007 squad that brought home a fourth-place trophy from the NCAA Championships.
Cysewski's success would be impressive under any circumstances but is even more impressive considering the rigorous academic standard of Northwestern and the school's roster cap.
Duane Goldman, Indiana 1992-2018
Coach Goldman led the Indiana Hoosiers from 1992-2018. During those 26 years, his wrestlers earned 30 All-American honors and three NCAA titles.
The hight of the Goldman era came during the 2005-2008 seasons when his 125-pounders won three NCAA titles in a four-year window. Joe Dubuque won in 2005 and 2006 while current Indiana head coach Angel Escobedo won in 2008.
Goldman's coaching tree includes Escobedo, who holds the reins at Indiana, and Roger Chandler, a 3x All-American at Indiana who is now the Head Coach at Michigan State. Additionally, Joe Dubuque, Nate Jackson, Ryan LeBlanc, and Mike Dixon could be on trajectories to take over programs someday.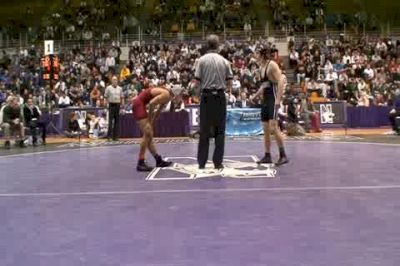 Barry Davis, Wisconsin 1994-2018
Barry Davis was a legendary lightweight for Dan Gable, winning NCAAs three times, bringing home two world medals, and winning silver at the 1984 Olympics.
He was named the interim head coach for Wisconsin in 1993 and took over officially in 1994. His coaching tenure lasted for 25 seasons, till 2018.
During Davis' time as the Badgers' head coach, his wrestlers won three NCAA Championships and earned 27 All-American honors. His 2009-2010 team brought a fourth-place team trophy back to Madison by scoring 70.5 points from four All-Americans including NCAA champion Andrew Howe.
Chattanooga Head Coach Kyle Ruschell is growing Davis' coaching tree while Andrew Howe and Trevor Brandvold hold assistant coaching positions that could eventually lead to top spots.
Coach Davis recently sat down with Mike Mal to talk about how coaching has evolved and how Gable might approach it today.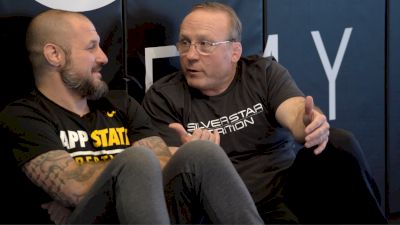 Unlock this video, live events, and more with a subscription!
Get Started
Already a subscriber? Log In
Tom Ryan, Hofstra 1995-2006, Ohio State 2006-present
Current Ohio State Head Coach Tom Ryan spent 11 seasons at Hofstra before becoming a Buckeye. In his time at Hofstra, his wrestlers earned All-American honors 11 times.
Since moving to Columbus in 2006, Coach Ryan has coached wrestlers to 12 NCAA titles and 53 All-American honors in 14 seasons. Coach Ryan's Buckeyes won the NCAA team title in 2015. The Ryan era Buckeyes have finished second five times, third once, and were expected to be a trophy team at the 2020 NCAA Championships that were canceled.
Like all current coaches, Ryan missed the opportunity to coach wrestlers to NCAA titles or podium finishes this season, but he did have four wrestlers seeded in the top eight including Kollin Moore and Luke Pletcher who were the top seeds at 197 and 141, respectively.
Several of Ryan's former athletes like J Jaggers, Bo Jordan, Nick Heflin, and Hunter Stieber are climbing the coaching ranks and could eventually run programs of their own. Earlier this year, Coach Ryan explained why he started coaching.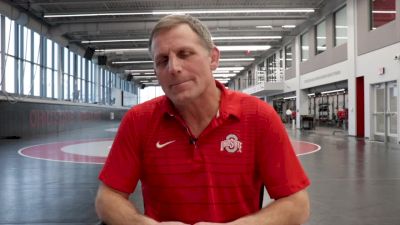 Unlock this video, live events, and more with a subscription!
Get Started
Already a subscriber? Log In
Keith Mourlam, Virginia Tech 1996-2004
When Coach Mourlam took over at Virginia Tech in 1996, the program only had two All-American in its entire history.
Mourlam's Hokies secured three All-American honors in eight seasons, two of which were earned by current Princeton Associate Head Coach Sean Gray.
Keith Mourlam was the first of three Gable era Hawkeyes to be the head coach at Virginia Tech.
Jim Zalesky, Iowa 1997-2006, Oregon State 2006-2020
Coach Zalesky had big shoes to fill when he took over for Dan Gable as the Head Coach at Iowa in 1997. In his nine seasons running the program, the Hawkeyes won three NCAA team titles, 10 individual NCAA titles, and earned 45 All-American Honors.
Iowa unceremoniously let Zalesky go in 2006 but he quickly found a new home at Oregon State where he coached for 14 years until being fired after the 2019-2020 season.
During Zalesky's Oregon State era, the Beavers earned 14 All-American honors and finished in the top 10 at NCAA's twice.
Zalesky has a coaching lineage of his own, having coached current UNI head coach Doug Schwab at Iowa, as did Gable. He also coached guys like Cliff Moore, Mark Perry, Joe Johnston, and Taylor Meeks whose coaching careers are still developing.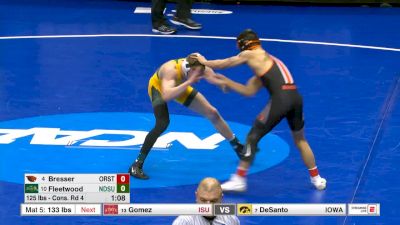 Unlock this video, live events, and more with a subscription!
Get Started
Already a subscriber? Log In
Brad Penrith, Northern Iowa 2000-2010
Coach Penrith took the reins at UNI in 2000 when Mark Manning left Cedar Falls for his current job at Nebraska. Penrith coached until 2010 when he was let go.
Penrith's decade in charge of the Panthers saw his wrestlers earn 14 All-American honors with a high watermark of an 11th-place finish at Nationals in 2003.
Greg Randall, Boise State 2002-2016
Boise State promoted Greg Randall to the head coaching role in 2002 after he had spent the nine previous seasons with the program.
Randall's Broncos earned 12 All-American honors in 14 seasons, and in 2005, Ben Cherrington won an NCAA title at 157.
Randall was let go in 2016, just a year before Boise State dropped its wrestling program. While none of his athletes have taken over programs yet, Adam Hall and Jason Chamberlain currently occupy Assistant Coaching roles.
Terry Brands, Chattanooga 2002-2005
For three seasons, Terry Brands was the head coach at Chattanooga. In that time, two wrestlers, Michael Keefe and John Sioredas, earned All-American honors.
Despite only spending three seasons as a DI head coach, Brands does have a coaching legacy as John Sioredas is the current head coach at Cal Poly.
Terry's coaching career beyond Chattanooga has been legendary between the time he spent at USA Wrestling and his work at Iowa.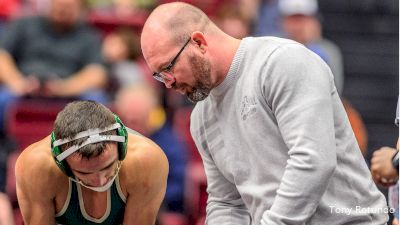 Unlock this video, live events, and more with a subscription!
Get Started
Already a subscriber? Log In
Lennie Zalesky, UC Davis 2002-2010, Cal Baptist 2011-Present
Five years after his brother Jim took over at Iowa, Lennie Zalesky became the head coach at UC Davis. He coached the Aggies until the program was cut in 2010. Derek Moore, the one All-American coach Zalesky had in his eight years, was also an NCAA champion.
Zalesky is now the Head Coach at Cal Baptist which is in the process of transitioning to NCAA DI and will provide another option for wrestlers looking to compete on the West Coast. Zalesky's NCAA champ, Derek Moore, is an assistant coach at CBU.
Steve Martin, Old Dominion 2004-2020
Coach Martin began his tenure at Old Dominion in 2004 after a legendary high school coaching career at Great Bridge High School in Chesapeake, Virginia. Martin was the Old Dominion Head Coach until earlier this year when the program was dropped.
In his 16 seasons at ODU, the Monarchs earned 10 All-American honors. Highlight years were 2015 when Martin had two All-Americans in Lenny Richardson and Chris Mecate and 2009 when Ryan Williams made the NCAA Finals.
Tom Brands, Virginia Tech 2004-2006, Iowa 2006-Present
Tom Brands, current Iowa Head Coach, spent two years at the helm of Virginia Tech before taking over at his alma mater. In those two seasons, he had two All-Americans.
In Brands' 14 years at Iowa, his Hawkeyes have won 12 individual NCAA titles and 82 All-American honors. Brands' teams have won the NCAA Championships three times and have earned top-four trophies eight more times.
While no Brands era athletes have taken over as head coaches yet, guys like Tony Ramos, Matt McDonough, Bobby Telford, Ryan Morningstar, and Mike Evans are developing in their coaching careers and could become head coaches someday.
Unlock this video, live events, and more with a subscription!
Get Started
Already a subscriber? Log In
Kevin Dresser, Virginia Tech 2006-2017, Iowa State 2017-Present
In 2006, Virginia Tech hired its third straight Gable era Hawkeye to lead the program, this time it was Kevin Dresser who was a legendary high school coach at the time.
Dresser coached for 11 seasons at Virginia Tech and has been the Head Coach at Iowa State for the last three.
In his 14 years as a head coach, Dresser's wrestlers have earned 27 All-American finishes, 25 from Tech, and two from Iowa State. If you exclude the five All-American finishes from the 2017 season when Dresser left before the NCAA Championships, that drops Dresser's tally to 22.
Dresser showed an impressive ability to develop a program at Virginia Tech as 15 of his 25 Hokies' All-American honors came in his last three seasons. In those years, Tech finished 10th, fourth, and sixth.
Dresser's coaching tree may eventually include guys like Nick Brascetta, Jarrod Garnett, Joey Dance, and Jared Haught who are currently working their way up the coaching ranks.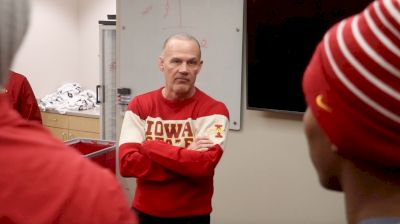 Unlock this video, live events, and more with a subscription!
Get Started
Already a subscriber? Log In
Joel Sharratt, Air Force 2006-2014, Navy 2014-2020
The 15th Gable era Hawkeye to become a DI head coach was Joel Sharratt who was the top man at Air Force from 2006-2014 before leading the Navy Midshipmen for the last six seasons. Sharratt was replaced by Cary Kolat at the end of the 2020 season.
In Sharratt's 14 years as a head coach his teams saw some bright moments but had just one All-American when Matt Miller placed fifth and also won the Gorriaran Award, earning the most falls in the least amount of time.
Jim Heffernan, Illinois 2009-Present
Coach Heffernan has been on the Illinois coaching staff for 28 seasons and has been the top man for the last 11.
In his years in charge of the program, Illinois wrestlers have earned 4 NCAA titles and 23 All-American honors, averaging over two All-Americans per year.
Heffernan's highest point-scoring NCAA team was the 2012 squad that finished seventh with 62 points.
While his coaching tree has yet to produce a head coach, several Heffernan era wrestlers are in the coaching pipeline including Isaiah Martinez, Jimmy Kennedy, and BJ Futrell.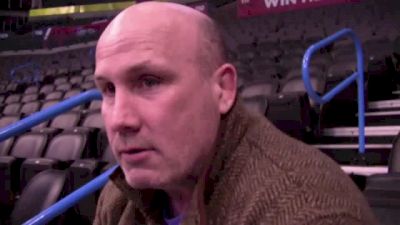 Doug Schwab, Northern Iowa 2010-Present
Coach Schwab barely qualifies as part of the Dan Gable coaching tree, but he did spend his redshirt season under Coach Gable. When Schwab was hired as the head coach at UNI, he took over for another Gable era Hawkeye in Brad Penrith.
In Schwab's 10 seasons running the Panther Train, his wrestlers have earned 11 All-American honors, and last year, Drew Foster became the first UNI Panther to win an NCAA Championship since Tony Davis in 2000.
Foster's title also boosted the Panthers to their highest Schwab era finish as the team scored 40.5 points and placed 13th.
Schwab could see his coaching tree develop as guys like Blaize Cabell and Joe Colon may be on the path to take over programs eventually.
Doug Schwab recently explained some of the things that made Dan Gable such an outstanding coach.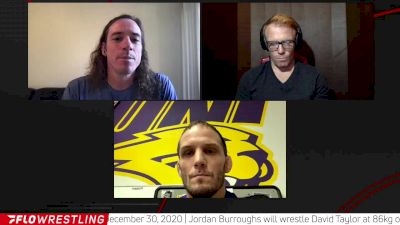 Unlock this video, live events, and more with a subscription!
Get Started
Already a subscriber? Log In
Tony Ersland, Purdue 2014-Present
After spending eight years on the Nebraska coaching staff, Tony Ersland took the Head Coaching job at Purdue in 2014.
In his six years in charge of the Boilermaker program, Ersland has yet to have an All-American at the NCAA Championships although the 2020 team that did not have an opportunity to compete due to COVID-19 had eight national qualifiers, half of which were seeded in the top eight.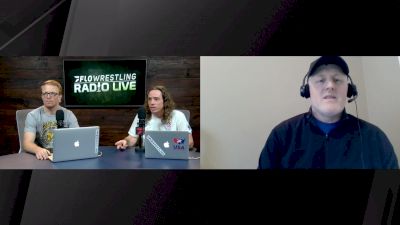 Unlock this video, live events, and more with a subscription!
Get Started
Already a subscriber? Log In
Troy Steiner, Fresno State 2016-present
The most recent branch of the Gable coaching tree is Troy Steiner who resurrected the once canceled program at Fresno State starting in 2016.
Steiner has been at Fresno State for four years but has only coached in two post-seasons as his first year was a developmental year and the most recent season concluded when the NCAA Championships were canceled due to COVID-19.
Steiner's Bulldogs saw their first All-American in 2019 as two-sport athlete Josh Hokit finished fifth at 197, but as of fall 2020, the Fresno State program has been canceled. Despite that adversity, there are ongoing efforts to save the program.
This article was originally published on June 10, 2020 but was updated on December 21, 2020 to reflect minor changes.