Far Ankle Pros And Cons
Far Ankle Pros And Cons
Learning to defend a leg attack with a far ankle can be tricky, but once you've get it, it can be hard not to do it to everyone.
Jun 1, 2020
by Michael Malinconico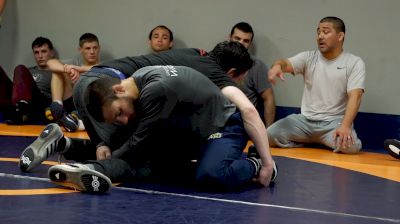 Unlock this video, live events, and more with a subscription!
Get Started
Already a subscriber? Log In
Unlock this article, live events, and more with a subscription!
Get Started
Already a subscriber? Log In
If you have never seen the benefits of far ankle defense, you may not have been paying very close attention to wrestling in the last 20 years, because the trend probably goes back that far, maybe even further.
What is more likely is that you've seen far ankle defense in a match situation or in the wrestling room and you've never had anyone break that the particulars down for you. Have no fear! I will try my best to pick the position apart and show you not only the best ways to score from it, and I'll also show you the pitfalls that a lot of young coaches and athletes fall into when it comes to far ankle D.
Here's a good place to start.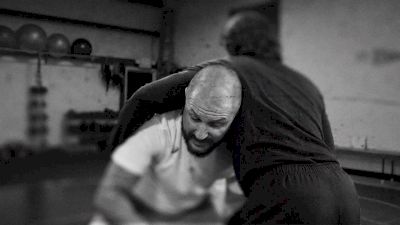 Unlock this video, live events, and more with a subscription!
Get Started
Already a subscriber? Log In
Far Ankle Defense Is SIMPLE, Not Easy
There's a big difference between being simple and easy. Just because a particular task only has two or three steps involved doesn't mean that completing those steps aren't insanely difficult. Far ankle defense is as simple as its name implies — just find a way to hold onto the far ankle, wait until your opponent over-commits, and back yourself into him/her to wind up on top.
That's it. Simple right?
Not so fast, the second step there — "wait until your opponent over-commits" — is nowhere near as easy as it sounds. The word "wait" itself implies a level of patience that is extremely difficult to teach and learn. What I mean is, if you have the far ankle in your hand and your opponent starts to move behind you, you will have to fight every wrestling instinct that you have to not turn and face him right away. However, if you can fight those instincts long enough to allow your opponent to go behind you far enough where he renders his own hips useless, then a score from that position is extremely easy.
Be Careful With Far Ankle Defense, It's Addictive
How many of us were told by our youth coaches not to try to hit headlocks? Do you think that our coaches taught us not to try headlocks because they don't work?
No, it's because they DO work.
In fact, they work so well that kids, once they've successfully hit a headlock in a match, get addicted to the success that a headlock can produce and they forget to wrestle in other positions.
Learning far ankle defense is much more nuanced than hitting a headlock, but the results can be as intoxicating. As an example, when my son was 10 years old I taught him how to score from a far ankle. He picked it up pretty quickly. The problem became getting him to stop using it as a primary way of scoring takedowns. Before I knew it he would actually dive in on a poor leg attack, wait for the guy to start going behind him, abandoned the leg that he was attacking, grab the far ankle, and come up on top.
And it worked. In fact, it worked a lot. Until it didn't.
As his level of competition went up, his opponents were either faster than him to the angle or they were simply in good position when they hit their go-behind. Eventually, my son would lose the position every time. In short, far ankle defense is probably best utilized as just that: defense.