The Top 25 USA Freestyle Wrestlers To Never Win World Or Olympic Gold
The Top 25 USA Freestyle Wrestlers To Never Win World Or Olympic Gold
The best men's freestyle wrestlers from the United States who have never claimed a gold medal at either the world championships or Olympic Games.
Jun 8, 2020
by Wrestling Nomad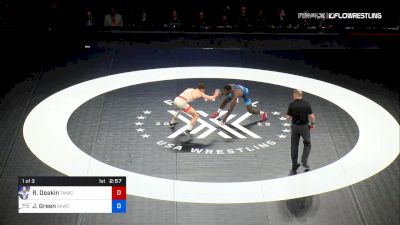 Unlock this video, live events, and more with a subscription!
Get Started
Already a subscriber? Log In
Unlock this article, live events, and more with a subscription!
Get Started
Already a subscriber? Log In
Ask any wrestler their ultimate goal in this sport, and invariably it is the same: to be a world and Olympic champion. But only a special few dozen have been able to reach the summit and achieve this phenomenal feat.
A few weeks ago, on episode 496 of FRL, they read the following on the questions from friends segment:
Who's the best US freestyler to never win a world/ Olympic gold

— Kyle Bratke fan page (@BratkeFan) May 14, 2020
An extremely difficult question, one that is nearly impossible to do off the top of your head. I decided it was worth the effort to research and find an answer for, but first I needed to set some parameters.
It's no secret that just because a wrestler has accolades or achieved certain things does not mean someone else may be better than them, be it technically, mentally, in terms of their cardio or physical strength and speed. Then there's comparing eras and weight classes, which becomes nearly impossible and invariably skews towards the present day because of recency bias, as well as the very likely possibility that wrestling continues to improve.
But to do this fairly, or at the very least uniformly, I am simply using accolades to determine the "best" wrestler to never win a world or Olympic title. And since it required doing decades worth of research (since 1960, after which point the world championships were held annually), I'm not just going to tell you #1, I'm going to go all the way down through the top 25.
The methodology was simple: use today's scoring system and tally up their points earned at the world championships and Olympic Games, adding one point for each team they made. So a silver is worth 20, bronze worth 15, fourth earns 12.5, and a fifth-place finish is 10 points. We're only looking at teams made, and times they wrestled for a medal.
Top-25 USA Wrestlers To Never Win Gold
| | | | | | | |
| --- | --- | --- | --- | --- | --- | --- |
| Name | Teams | Fifth | Fourth | Bronze | Silver | Total |
| Larry Kristoff | 8 | 1 | | 2 | 3 | 108 |
| Don Behm | 5 | 1 | 1 | | 3 | 87.5 |
| Tervel Dlagnev | 6 | 3 | | 3 | | 81 |
| Russ Hellickson | 5 | | 1 | 1 | 2 | 72.5 |
| Joe Williams | 7 | 2 | 1 | 2 | | 69.5 |
| Jim Scherr | 4 | 1 | | 1 | 2 | 69 |
| Andre Metzger | 5 | | 1 | 2 | 1 | 67.5 |
| Bobby Douglas | 6 | | 2 | 1 | 1 | 66 |
| Barry Davis | 5 | | | | 3 | 65 |
| Kerry McCoy | 6 | 1 | 2 | | 1 | 61 |
| Greg Gibson | 3 | | | 1 | 2 | 58 |
| Daniel Brand | 4 | 1 | 1 | 2 | | 56.5 |
| Lincoln McIlravy | 4 | | | 2 | 1 | 54 |
| Cary Kolat | 4 | | 1 | 1 | 1 | 51.5 |
| Tim Vanni | 9 | 3 | 1 | | | 51.5 |
| Daniel Cormier | 6 | 1 | 1 | 1 | | 43.5 |
| Joe Gonzales | 5 | 1 | 1 | 1 | | 42.5 |
| James Green | 5 | | | 1 | 1 | 40 |
| Townsend Saunders | 6 | | 1 | | 1 | 38.5 |
| James Haines | 4 | | 1 | | 1 | 36.5 |
| Jim Humphrey | 4 | | 1 | | 1 | 36.5 |
| Stephen Abas | 4 | 1 | | | 1 | 34 |
| Nick Gwiazdowski | 3 | | | 2 | | 33 |
| Gene Davis | 4 | | 1 | 1 | | 31.5 |
| Nate Carr | 3 | 1 | | 1 | | 28 |
| Gregory Ruth | 3 | 1 | | 1 | | 28 |
| Michael Young | 3 | 1 | | 1 | | 28 |
Let's give a little info on each of them.
T-25) Nate Carr: 68kg, Gregory Ruth: 70kg, Michael Young: 62kg
One of the problems with using inflexible data is that there may be a few ties. Such is the case with the 25th-ranked wrestler on this list, but it's good because they are the bar for being reviewed. I decided to only look at wrestlers that made at least three combined world/Olympic teams, and they had to have won at least one medal. This whole trio made three teams, won a bronze once each, and finished fifth once as well. Ruth and Carr were both Olympians, with Carr's medal coming at the 1988 Games in Seoul. He also had the best NCAA career of the bunch, winning three straight national titles from 1981-83 for Iowa State.
24) Gene Davis: 62/68kg
1971: Fourth
1972: DNP
1974: Sixth
1976: Bronze
Remember how we determined Oklahoma State is 133 U? Well, that legacy goes back even before John Smith. In 2018, MTN Sports named him the greatest wrestler in Montana history. Davis had never wrestled before his freshman year of high school, but that didn't stop him from going 66-0 and becoming the first four-time champ in the state's history. In 1966, he became the first NCAA champion from Montana.
Once his college career ended he began wrestling on the senior level, mostly at 62kg. That's where he took fourth at the 1971 world championships in Bulgaria and where he made his two Olympic teams. His medal at the '76 Games in Montreal was, you guessed it, the first Olympic medal in wrestling for someone from Montana. He was heavily involved with Athletes in Action during his competitive and coaching career.
23) Nick Gwiazdowski: 125kg
2017: Bronze
2018: Bronze
2019: DNP
We must, of course, note that Gwiazdowski's career is ongoing, so he has the possibility to rocket up this list or remove himself from it entirely should he win a world or Olympic title! A product of Duanesburg in New York, Gwiz was an All-American as a true freshman for Binghamton in 2012, a feat that was not replicated at heavyweight until Gable Steveson did it last year, the same Steveson he would defeat at Final X: Rutgers to make his third consecutive world team.
The Gwizard of Oz would follow his college coach Pat Popolizio to Raleigh, where he became a two-time national champ for NC State and a three-time finalist for the Wolfpack. After wrestling at the senior level for basically the entirety of his college career, he finally broke through and made his first world team in 2017. His bronze medal there helped the United States win its first team title in men's freestyle since 1995, and he followed that up a year later with another bronze in Budapest.
22) Stephen Abas: 55kg
2001: DNP
2002: DNC
2003: Fifth
2004: Silver
Stephen Abas was the greatest American lightweight of his generation, and one of the best lightweights in all of US history. Abas won a Junior world title before wrestling a match for Fresno State, and then rolled off 95 victories in a row to close out his Bulldog career, making him the greatest 125-pounder since the weights changed (though Spencer Lee is challenging him for that title). He was named to the NCAA 75th Anniversary Wrestling Team along with four other lightweights.
Abas made the team while still in college and held this 55kg spot for the entire quad, finally getting on the podium in 2004 (we'll never know if he could have won another medal in 2002, when the whole US team did not compete at that year's world championships in Iran due to the aftermath of 9/11). He lost in the finals to Mavlet Batirov, an all-time great from Russia who outscored his opponents 43-3 in Athens. In 2008, he lost in the Olympic trials finals to Henry Cejudo, who would go on to win gold in Beijing. Since Abas, the only wrestlers to win medals at the lightest weight are Sammie Henson, Cejudo, and Thomas Gilman.
T-21) Jim Humphrey: 62/68kg, James Haines: 52kg
You might know him as Reece Humphrey's father, but Jim Humphrey was a badass back in the day. The 1977 silver medalist made four teams and was a longtime coach at the senior level for Team USA. He was a pivotal figure in USA Wrestling throughout the '70s and '80s, and also spent some time coaching at Indiana.
The Wisconsin native Haines won a national title in 1977 for the Badgers after starting his career as a walk-on. But he'd made two teams already by then, including being an Olympian in 1976. But it wasn't until after his NCAA title that he hit his stride on the senior level, wrestling for bronze in 1978 and being in the world finals the following year.
19) Townsend Saunders: 68kg
1991: DNP
1992: Seventh
1993: Fourth
1994: DNP
1995: Eighth
1996: Silver
Known as "Junior" during his folkstyle days, Townsend Saunders went California state runner-up to then D2 Cal State Bakersfield before spending his final two college seasons at Arizona State, getting second in 1989 and third in 1990. He then made six consecutive world or Olympic teams, with his best finish coming in his final year.
He's married to Tricia, one of the greatest women's wrestlers this country has ever produced. The four-time world champ has an award designated in her honor, the Tricia Saunders High School Excellence Award. After Townsend's induction into the National Wrestling Hall of Fame last year they became just the second couple for both partners to be in the NWHOF.
18) James Green: 70kg
2015: Bronze
2016: Seventh
2017: Silver
2018: DNP
2019: DNP
Few have benefitted from the creation of the non-Olympic weight of 70kg quite like James Green. He overcame the tragic death of his father to become an all-time great at Nebraska, a four-time AA for the Huskers who recently made the move to the Southeast RTC.
The saga of him making the world team after the delayed wrestle-off with Nick Marable is a crucial start to his story, a senior-level career that has seen him make five straight world teams, a rare feat no matter the era. His silver medal in Paris was instrumental in helping the Stars and Stripes win their first team title since 1995.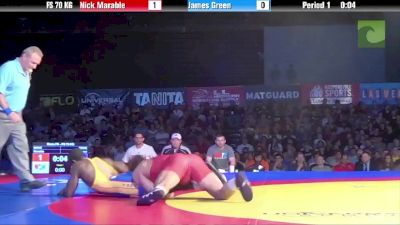 17) Joe Gonzales: 52kg
1981: Fifth
1982: Bronze
1983: DNP
1984: DNP
1985: Fourth
After Haines came Joe Gonzales, a 1979 NCAA runner-up and 1980 NCAA champ for CSUB. His 1980 season showed off what would be a seamless transition to freestyle, as he racked up a national record 448 takedowns. He would go on to make five teams, winning bronze at the 1982 world championships. That was unquestionably his finest year on the senior level, winning the first of three World Cup titles as well as the Tblisi. He was an assistant on the 1988 national title team at Arizona State and was inducted into the National Wrestling Hall of Fame in 2015.
16) Daniel Cormier: 96kg
2003: Fifth
2004: Fourth
2005: DNP
2006: DNP
2007: Bronze
2008: DNC
The most famous person on this list to the general populace, and that's because he did something in his MMA career that he never did in college or internationally: win a title. In fact, he's on a very short list of guys to hold not one but two belts in the UFC, as he's held both the heavyweight and light heavyweight straps.
Before his time-fighting in the octagon, though, Cormier made six straight teams, finally winning bronze in 2007 to qualify the weight for the Olympics. Along the way, he won a 2003 Pan Am Games gold and 2005 Yarygin title. Unfortunately he was not able to compete in the Olympics after a bad weight cut caused him to be hospitalized with kidney failure. While it was an ignominious end to his time on the mat, he still gives back to the sport he loves as the head coach of Gilroy in California.
15) Tim Vanni: 48kg
1982: Sixth
1985: Tenth
1986: Sixth
1987: Fifth
1988: Fourth
1989: Fifth
1991: DNP
1992: Fifth
1994: Ninth
I broke the rules for Vanni, the only one on this list to never step on the podium. But nine times on a team is incredible, plus three fifth-place finishes and a fourth-place showing in Seoul. Vanni took over for Bobby Weaver at no longer in existence 105.5lb weight class. His career spanned 14 years, three Pan Am Games, five World Cups, and ended right before the 48kg weight was eliminated.
14) Cary Kolat: 63kg
1997: Silver
1998: Bronze
1999: Fourth
2000: Ninth
When I told Bader I was writing this, he said no matter how the numbers shook out he'd put Kolat at the top. I cannot do justice in writing to the ways of how and why Kolat did not win a gold medal, I leave that to the piece Bader shot with Kolat back in 2015. I'd be shocked if anyone reading this article hasn't seen episode two by now, but I linked the FloFilm just in case.
As for the actual career, though, it was short but immensely impactful. He was the Goodwill Games champ, plus three World Cup crowns, a Pan Games gold in 1999, and Pan Am title the next year, plus the incredible circumstances of his unbelievable trips to the world championships and Olympics. He got a new facility built during his time as the head coach at Campbell and is now at Navy.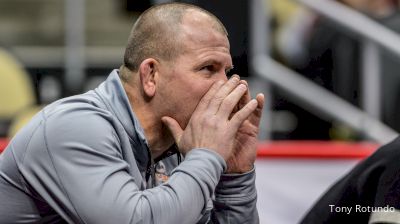 Unlock this video, live events, and more with a subscription!
Get Started
Already a subscriber? Log In
13) Lincoln McIlravy: 69kg
1997: DNP
1998: Bronze
1999: Silver
2000: Bronze
McIlravy was at Iowa the same time Kolat was at Penn State and Lock Haven, going 96-3 with three titles and another finals appearance. The infamous boot scoot delighted Hawkeye fans and those who were lucky enough to watch him win five state titles all the way back in South Dakota.
In his final three years, his only losses were to the eventual world champ, the last two coming at the hands of his Pan American rival Daniel Igali of Canada, the current head coach of the Nigerian national team. McIlravy isn't seen in the wrestling world much anymore as he runs a chain of hotels now, but his plaque has been in the Hall of Fame since 2003 and his name will live on for years as one of the best to ever do it, gold medal or not.
12) Daniel Brand: 87kg
1960: Fifth
1961: Fourth
1962: Bronze
1964: Bronze
The late Daniel Brand was an All-American for Nebraska in 1958 and then went on to make four teams and win two medals on the senior level. He passed away in 2015, four years after becoming a distinguished member of the Hall of Fame.
11) Greg Gibson: 100kg
1981: Silver
1982: Bronze
1983: Silver
A light heavyweight from the early '80s, he also won a silver medal at the 1984 Olympics in Greco and a 1982 Sambo world title. The multi-talented Gibson was an All-American for Oregon and competed well into his '40s. He finished second at three World Cups and won a 1983 Pan Am Games gold. After serving in the Marine Corps for 20 years, he was inducted into the NWHOF in 2007.
10) Kerry McCoy: 120kg
1998: Fourth
2000: Fifth
2001: Fourth
2002: DNC
2003: Silver
2004: Seventh
McCoy was just introduced as the Executive Director and head coach of the California RTC. The New York native was a two-time NCAA champ for Penn State, winning the Hodge in 1997. He then rolled off six world and Olympic teams, including defeating then defending world champ Stephen Neal to make the 2000 Olympic team.
Although he "only" won a single medal, his silver in 2003, I suggest you watch our FloFilm about his experience at the 1998 world championships in Tehran. Much like Cary Kolat, there is a legit argument to take the circumstances of his time on the senior level and push him higher on this list.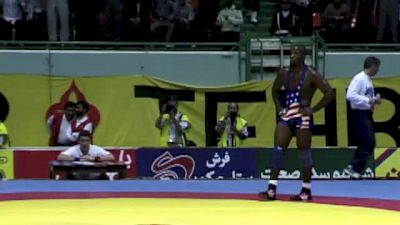 9) Barry Davis, 57kg
1983: DNP
1984: Silver
1986: Silver
1987: Silver
1988: DNP
The former Wisconsin head coach was one of the all-time greats from the Gable era at Iowa, and made several teams while still wrestling for the Hawkeyes. In five tries on the world stage, three times he made the finals and came up short each time (otherwise he wouldn't be on this list). During his time in Madison, he won a team trophy, coached 26 All-Americans and three national champions. He's also told some pretty incredible stories on Flo that you can go back and listen to, from his appearance on The Bader Show to his wall talks with Mike Mal. Also, go watch his breakdown of his 1986 world semi.
8) Andre Metzger: 68kg
1979: Bronze
1982: Fourth
1985: DNP
1986: Silver
1987: Bronze
You know who Kyle Snyder eclipsed in 2015 when he won a world title at just 19? That would be Andre Metzger, who was a bronze medalist at the 1979 world championships at the same age. His 2017 NWHOF bio says he wrestled in over 2,000 matches during his career, winning 1,870 of them. Metzger won two NCAA titles for Oklahoma and even tried to make the Olympic team as late as 2012. He was a two-time Pan Am Games champ and three-time World Cup silver medalist.
7) Bobby Douglas: 63kg
1964: Fourth
1965: DNP
1966: Silver
1968: DNP
1969: Fourth
1970: Bronze
One of the most underrated figures in American wrestling. He beat Dan Gable, he was the first black head coach of an NCAA title team, and he was in the corner for all of Cael Sanderson's NCAA titles as well as his gold medal. Beyond those bullet points, though, he was an incredibly well-respected technician who was well ahead of his time both in terms of the library of film he built, and then his ability to break down the film he had, which was miles ahead of where pretty much everyone else was at the time.
Back in January, I was lucky enough to be at the Penn State/Wisconsin dual when Bobby got honored, and it was immensely clear his impact is still being felt to this day. Those who wrestled for him still hold him in high regard, and those guys in turn channel Bobby in the athletes they coach and deal with now.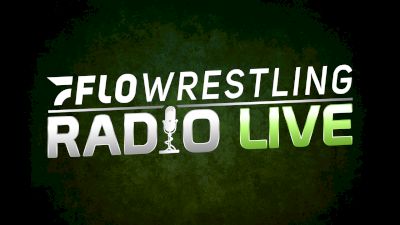 Unlock this video, live events, and more with a subscription!
Get Started
Already a subscriber? Log In
6) Jim Scherr: 90kg
1986: Bronze
1987: Silver
1988: Fifth
1989: Silver
Wrestling is chock-full of famous brothers: Tom and Terry Brands. Ben and John Peterson. Ed and Lou Banach. Bill and Jim Scherr. The last one on that list never won gold, but he's name-dropped in TERRY for a reason, because he was one of the baddest dudes of his generation. After winning three medals during his senior level career, he went on to the administrative side of things was executive director of USA Wrestling, and then went on to head the USOC as its CEO, and has now moved into the world of lacrosse.
5) Joe Williams: 74kg
1999: Fourth
2001: Bronze
2002: DNC
2003: DNP
2004: Fifth
2005: Bronze
2007: Fifth
One of the finest wrestlers Dan Gable ever coached doesn't get mentioned in the same breath in Iowa City as the likes of Tom Brands or Randy Lewis because he never won a gold medal. All told, the Hawkeyes have produced five Olympic champions and another three world champions, with Williams adding to their total of 25 total world and Olympic medals.
Williams was 129-9 while wearing the Black and Gold, a four-time All-American who ended his career with three straight national titles. The Illinois native then went on to don the Red, White and Blue seven times, wrestling for a medal in five of those years. A four-time state champ for Mt. Carmel (just the third in state history), he is perhaps the greatest wrestler to come out of the legendary Harvey Twisters program. Williams became a distinguished member of the Hall of Fame in 2003 after claiming his fourth World Cup title, two years before he won the Yarygin.
4) Russ Hellickson: 100kg
1971: Bronze
1975: Fourth
1976: Silver
1979: Silver
1980: Boycott
The head coach at Ohio State from 1986-2006 (the same school where our next athlete is currently an assistant) was one of the greatest upperweights of his era. His competitive career spanned a decade, from his bronze medal at 90kg at the 1971 world championships in Sofia, Bulgaria, to being the captain of the 1980 Olympic squad that ultimately never got to compete due to the USA boycott of the Games.
Hellickson was never an All-American at Wisconsin, twice being the four seed and losing in the quarters to a guy who would then lose in the semis (college wrestling at the time used the same repechage system currently employed by UWW). However, his storied senior level career included three gold medals at the Pan Am Games, a 1978 World Cup title, and then winning the storied Tblisi tournament in 1974. He was inducted into the NWHOF in 1989.
3) Tervel Dlagnev: 125kg
2009: Bronze
2011: Fifth
2012: Bronze
2013: Fifth
2014: Bronze
2016: Fifth
It's highly likely that had he been able to wrestle at the 2015 world championships in Las Vegas he'd be number two on this list. For the current generation, the Ohio State assistant is almost definitely who they think of whenever a "best to never win" discussion comes up. He's also got one of the best stories in wrestling, gold medal or not.
Born in Bulgaria, he moved to America at the age of 4 and began wrestling in high school in Texas as a junior. He then went on to Nebraska-Kearney, becoming a four-time D2 AA and winning titles his junior and senior year, additionally helping UNK win their first team title. Beyond that, though, he's just an interesting guy, a great dancer who knows magic and loves wrestling.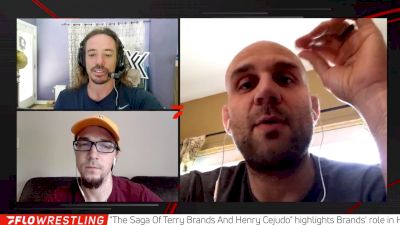 Unlock this video, live events, and more with a subscription!
Get Started
Already a subscriber? Log In
2) Don Behm: 57kg
1968: Silver
1969: Silver
1970: Fifth
1971: Silver
1973: Fourth
A four-time teammate of our number one American wrestler to never win gold, though he was on the opposite end of the weight spectrum. Behm graduated from Michigan State in 1968 after ending up in Lansing by mistake. He apparently committed to Oklahoma State but was not accepted into school, and OSU head coach Myron Roderick was out of the country. So instead he decided to wrestle for Grady Peninger, becoming a two-time All-American and helping the Spartans win a team title in 1967, the first time a Big Ten team had ever won the NCAA tournament.
But his Spartan career would foreshadow his international one. He was third in 1965 and second in 1967, which turned into three silver medals at the world level. Behm would win a Pan American crown in 1969 and claim gold two years later at the Pan Am Games. Sandwiched in between that was a title at the famed Tblisi tournament, the first American to win what was considered the toughest event in the world at the time. He became a Hall of Famer in 2004.
1) Larry Kristoff: +97kg
1964: Seventh
1965: Bronze
1966: Silver
1967: Bronze
1968: Fifth
1969: Silver
1970: Silver
1971: DNP
The runaway winner of this dubious title. A 1964 graduate of Southern Illinois (then known as SIU Carbondale), he won a pair of national titles at heavyweight in what is now Division II and was a 1963 runner-up in what is now Division I.
After college, he represented the United States eight total times, twice at the Olympics. He wrestled for a medal six times, won five, and three times was on the second rung of the podium. Kristoff then coached SIU Edwardsville for three decades, winning three consecutive D2 national titles from 1984-86. Under his helm, the Cougars had 111 All-Americans and 18 national champs. He was inducted into the National Wrestling Hall of Fame in 2007.