Unlock this article, live events, and more with a subscription!
Get Started
Already a subscriber? Log In
Before the debut of his FloFilm, we all knew about Steve Mocco's illustrious career on the mat, but we didn't know a lot about him personally, his upbringing, and other ins and outs of his life like we do many other wrestlers today. He was mysterious, intimidating, but fascinating. That all changed when we dropped MOCCO dropped in the fall of 2016.
For the first time, Steve Mocco told us all about everything that happened in his personal life and every detail about his incredible journey through wrestling. Time after time watching this documentary I found myself stunned at what I was watching. For those of you who have somehow never watched the film, I'll go through some of the most jaw-dropping moments and even drop some teasers along the way.
WATCH THE COMPLETE MOCCO SERIES
Family Tragedies
This was the toughest scene to watch in the entire series. It was powerful and extremely heartbreaking to hear Steve and his brother Joe describe the unbelievable tragedies that led to the brothers losing three siblings all before Steve turned 9. One of the quotes that will always stick with me from this documentary is when Steve said,
"There was four bowls of cereal and then there were three bowls of cereal."
Just two years later, Steve's father, "Big Joe" as he was known, went to jail on racketeering charges. Not only did Steve lose his father, but he also lost the biggest driving force for his wrestling career to that point.
Training With Dave Schultz
Not only was I stunned that as a kid Mocco was working out on Foxcatcher Farms with Dave Schultz, but I was stunned we had home footage of it! Check out Schultz working with a young Mocco on his patented front headlock.
Who did Mocco learn from when he was kid? None other than Dave Schultz. Watch #MOCCO Ep. 1: https://t.co/5tYRsjUhpQ pic.twitter.com/g5uPvwJNpK

— FloWrestling (@FloWrestling) October 18, 2016
Trips Overseas While In High School
While in junior high, Mocco got hooked up with well-respected coach Roman Ruderman. Ruderman was Belarussian and as Mocco explains in the film, won the prestigious Alexander Medved four times and beat U.S. Olympic silver medalist and former Ohio State head coach Russ Hellickson.
Each summer, Ruderman would talk Mocco's mom into letting him go and take a group of American wrestlers to Belarus and to train with the Belarussian national team and wrestle in open tournaments. Before Mocco was in college he had more overseas experience than some senior-level athletes.
Mocco Loved Blair
After two years at St. Benedict's, Mocco wanted to take his training to the next level and decided to follow in his brother Joe's footsteps and wrestle for Jeff Buxton at Blair Academy. While obviously this is a great fit wrestling-wise, I would not have imagined this would be a good fit culturally.
I couldn't have been more wrong. When describing Blair Academy, Mocco's face lit up as he described all Blair had to offer. Every meal was all you could eat, formal dinner on Wednesday nights, everyone was very nice to him, and he only had to focus on two things: class and training. However, his fellow Blair classmates still came up with some crazy rumors about Mocco.
"He only eats raw steaks."

Mocco heard some crazy rumors about himself when he was in high school. pic.twitter.com/FKkNGPuCSS

— FloWrestling (@FloWrestling) July 23, 2018
Transferring from Iowa To Oklahoma State
Obviously, I knew about this going into the FloFilm, but who does this?! At the time, this was and probably still is the biggest transfer in the history of college wrestling. Mocco was coming off two straight appearances in the NCAA finals, a title his sophomore year, and a third-place finish at the 2004 Olympic Trials. It's not like things were going bad at Iowa.
Steve explains his decision in detail in the FloFilm, but didn't quite understand how big the transfer was and how Iowa fans would react to it when he returned to Carver-Hawkeye as a Cowboy and even when he was in Ames.
How was Mocco treated when he returned to Iowa? Watch #MOCCO Ep. 2 now: https://t.co/9U9lHNRGgc pic.twitter.com/NtxLWdhRLu

— FloWrestling (@FloWrestling) October 26, 2016
Living with Terry Brands
You're telling me Mocco and Terry Brands lived in the same house for some time? Yes, that's exactly what I'm telling you! In the FloFilm, Mocco breaks down exactly how it happened and the two shows they had to binge-watch because Terry didn't have cable. You can also hear Terry's perspective on Mocco and living with him.
Terry Brands and Steve Mocco were roommates?! Terry reflects on his time coaching and living with Mocco. https://t.co/E9R3jZ0wp7 pic.twitter.com/7WO2aKUgPL

— FloWrestling (@FloWrestling) October 17, 2016
Mocco Loved When Wrestlers Forfeited To Him
Most wrestlers anytime they receive a forfeit when they know the other time has an available wrestler are not very happy about it. They want to compete. That wasn't the case for Mocco. He of course wanted to compete, but as he explains below, he took it as an incredible compliment when wrestlers wouldn't take the mat with him.
"We really don't want our guy to get hurt, well you probably shouldn't put him out there then." #MOCCO Ep. 1: https://t.co/5tYRsjUhpQ pic.twitter.com/wVLyByd5KP

— FloWrestling (@FloWrestling) October 17, 2016
WATCH THE COMPLETE MOCCO SERIES
If that wasn't enough to make you want to watch the MOCCO series for the first or the 100th time like myself, take it from two wrestling superstars and are very own Andrew Spey who once had the pleasure of getting his ass kicked by Mocco.
Favorite line from #Mocco "If I died the day after I won an Olympic gold medal, I'd be content" I love this mentality #Focused @FloWrestling

— Yianni Diakomihalis (@yiannidiako_LGR) October 27, 2016
Yianni is one of the biggest students of the sport and takes a much different approach to the sport than Mocco did, but still found something he could take from the FloFilm.
My fellow FRL cast member and 2008 Olympic teammate of Mocco, Ben Askren, couldn't get enough of it either.
Another awesome documentary by @FloWrestling !!!! @SteveMocco is the man, awesome to hear the whole story.

— Quarantine Day 19 (@Benaskren) October 28, 2016
Finally, even back in 2016 before he was full-time with FloWrestling Spey was bragging about getting his ass kicked by Mocco.
Very much enjoyed Part 1 of #MOCCO from @FloWrestling. Reminded me of that one awesome time Steve kicked my ass in St Benedicts' gym

— Andrew ? Spey (@SpeyWrestle) October 18, 2016
You can hear his full account of the ass-kicking at the beginning of the FRL below.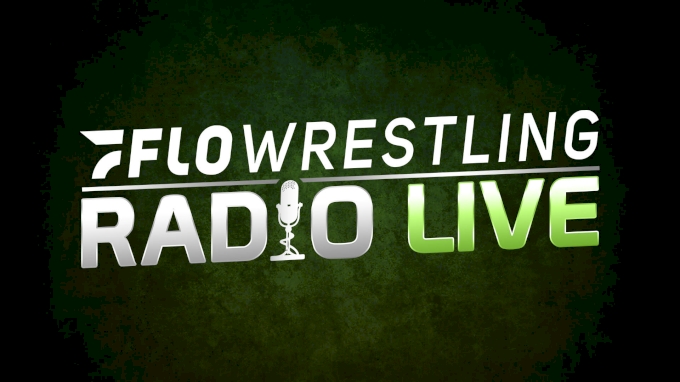 Unlock this video, live events, and more with a subscription!
Get Started
Already a subscriber? Log In
Let me know @Kbratke on Twitter what moments from MOCCO made you say, "whoa."