Unlock this article, live events, and more with a subscription!
Get Started
Already a subscriber? Log In
The NCAA will vote on the issue of eligibility relief for Spring and Winter sports next Monday, March 30, according to news that broke yesterday. The general sense right now is that spring sports are likely to be granted eligibility relief while winter sports, including wrestling, are not.
It is unclear if the NCAA will vote on each winter sport separately or if they'll make one uniform decision for all winter sports. When it comes to wrestling, there is a compelling case for eligibility relief for 2020 NCAA qualifiers.
Historical Impact of a Lost NCAA Championships
The NCAA Championships are not only the most important event on the wrestling calendar, but they are also the singular event by which we judge the historical significance of wrestlers, coaches, and teams.
When wrestlers are discussed after the conclusion of their careers, they are regularly described in terms of the number of NCAA titles or All-American honors they have received.
While we will never know what would have happened if the 2020 NCAA Championships would have gone on as planned, eligibility relief would give wrestlers the opportunity to fight for their own historical legacies.
Take, for example, Spencer Lee, who would have competed for his 3rd NCAA title in three tries this year. Without eligibility relief, he won't have the opportunity to even attempt the feat of winning 4 NCAA titles, an accomplishment that only 4 wrestlers have accomplished to date.
Cornell senior Chas Tucker is not yet an All-American but went undefeated through the regular season and was the #3 seed at 133.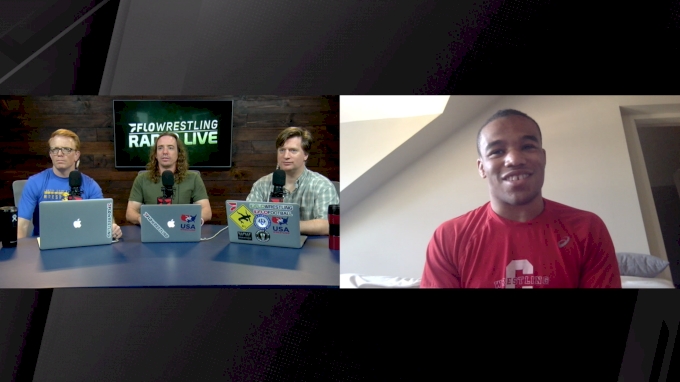 Unlock this video, live events, and more with a subscription!
Get Started
Already a subscriber? Log In
Northern Iowa senior Taylor Lujan had a similarly successful year and earned the #1 seed at 184. He was also looking for his first All-American honor and was in position to compete for the title.
Every one of the 330 names in the 2020 NCAA brackets represents an incomplete story, and while eligibility relief wouldn't complete the 2020 chapter for these athletes, it would give them a chance to write a new one.
Coaching Legacies
Like athletes, coaches are also regularly assessed based on their teams' success at the NCAA Championships. Whether this is the right or wrong way to assess a coach is up for debate, but the fact remains that this is the most significant metric of success for many NCAA coaches.
A lost NCAA Championships is a lost opportunity for coaches to prove where their teams would have stood, and while eligibility relief would not give coaches that opportunity back, it could prevent them from losing a year's worth of productivity from their NCAA Qualifiers.
Since the cancelation of the NCAA Championships, many coaches have explained the impact this lost event has had on their programs, and it's clear that eligibility relief, while complicated, would increase opportunities for athletes to represent their programs and coaches.
Right now, coaches have lost the opportunity to document a season-ending data point that will help to define their coaching arcs. Take for example second-year head coach Damion Hahn whose SDSU Jackrabbits went 12-6 in duals and finished 4th in the Big 12 after going 3-10 and finishing 10th in the Big 12 a year ago. Hahn's squat qualified 4 for NCAAs compared to just 1 last year, and while he appears to be trending way up, he won't get to see a year of productivity from his athletes. Coach Hahn talked about this with us earlier this week.
Similarly, Chris Bono is in his second year at Wisconsin and has had the team ranked inside the top 4 for much of the season, a position that would earn them a team trophy at the NCAA Championships, a rare feat for a second-year coach. When coach Bono talked with us last week, he kept this whole situation in perspective, but it would be great to see him get his seniors back.
A third example is Purdue's Tony Ersland who is in his 5th year at the helm and has seen monumental strides from his team this year. He talked with us about the consistency of his athletes' performances this season. Without eligibility relief, those athletes will miss an opportunity to prove themselves at in the pinnacle of college wrestling.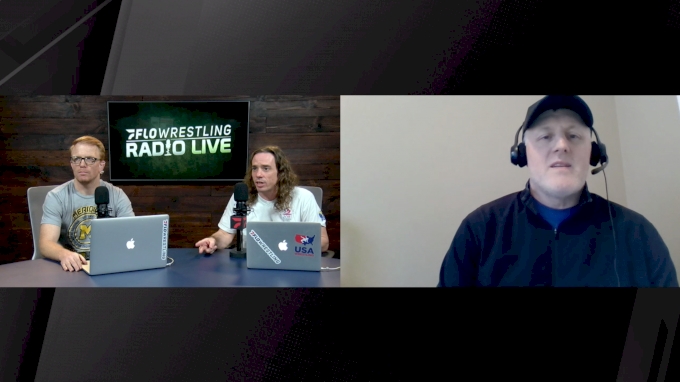 Unlock this video, live events, and more with a subscription!
Get Started
Already a subscriber? Log In
NCAA Tournament Success Has Real Stakes
Athletes and coaches who are missing opportunities to add to their legacies are also potentially losing opportunities for advancement in their careers.
Coaches' contracts are regularly built with a base salary plus financial incentives for their season-long accomplishments. Their NCAA results might also impact their retention or promotion.
Missed opportunities for athletes could mean lower wages as clinicians at wrestling camps or missing line-items on resumés that are barriers to getting future coaching jobs.
Even if eligibility forgiveness gets implemented, there's no guarantee that athletes would have the same success next year as they would have this year. Similarly, not everyone would want to or be able to take another year to compete. Still, eligibility relief would give these coaches and athletes the ability to fight for themselves, and that's all wrestlers have ever asked for.