Unlock this article, live events, and more with a subscription!
Get Started
Already a subscriber? Log In
As the long slog through quarantine life continues, so shall we march on with our way too early lineup looks, today focusing on the Iowa Hawkeyes.
It seems odd writing these without the knowledge of the NCAA tournament results, and no fan of the Black & Gold can be totally happy with how the season ended. Iowa was poised to win its first team title in a decade, which would have been the fourth under head coach Tom Brands.
It's fun to do these now (quarantine or not) because it's great to look back on them and see how things change from the week after NCAAs to mid-summer to right before the season and into the postseason. Also, I think I speak for everyone when I say we're hoping everything with COVID-19 clears up in ways that minimally impact the programs and their families moving forward.
2020-21 Iowa Projected Lineup
125: Spencer Lee
133: Austin DeSanto
141: Jaydin Eierman
149: Max Murin
157: Kaleb Young
165: Alex Marinelli
174: Michael Kemerer
184: Abe Assad
197: Jacob Warner
285: Tony Cassioppi
Please note we are operating under the assumption that athletes who were seniors this year will not be able to compete next season. When we revisit this in the summer, I will be most curious to see if Jaydin Eierman plans on going 141 or 149.
125: Spencer Lee, SR
While Spencer Lee has (probably) missed out on his opportunity to be a four-timer, I still believe what I've been saying for about a year now: he will go down as the greatest Hawkeye of all-time. I really wanted to see him wrestle Mueller or Glory one more time, but that's just because I want to see if anyone could push him this year.
The Hodge winner hasn't been announced just yet, but his closest match was seven points and he was so dominant he was ending matches in an average of just over three minutes and 42 seconds. He had 16 bonus point wins in 17 matches, and averaged 4.94 team points every time out if you treated each bout like a dual.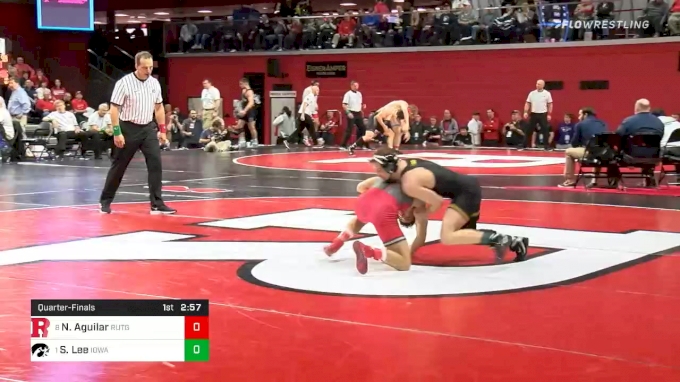 Unlock this video, live events, and more with a subscription!
Get Started
Already a subscriber? Log In
133: Austin DeSanto, SR
DeSanto cleared one hurdle as a sophomore at Iowa by becoming an All-American. He ascended to being the top ranked 133 pounder in December after taking out Seth Gross in the dual, but wound up finishing fourth at Big Tens and was the six seed at NCAAs. I think the next step in his progression is to be as effective and devastating the second time around as he clearly appears to be the first time he faces someone elite. That is what could put him into contention to win a national title in his final season as opposed to "only" being on the podium once again.
141: Jaydin Eierman, RSSR
We're still not sure who goes what weight next year, but Jaydin's plan seems to involve him being the 141 for the Hawkeyes in 2021. Either way, the only options seem to be Murin or Eierman at this weight. The only starter Iowa loses is Lugo, who was the top seed at NCAAs so they were expecting big points at 149, but as a whole the team will be as good next year due to Eierman being injected into the lineup. I mentioned this in the Penn State lineup look, but Eierman defeated Nick Lee the last time they met in folkstyle, but lost to him in December in freestyle.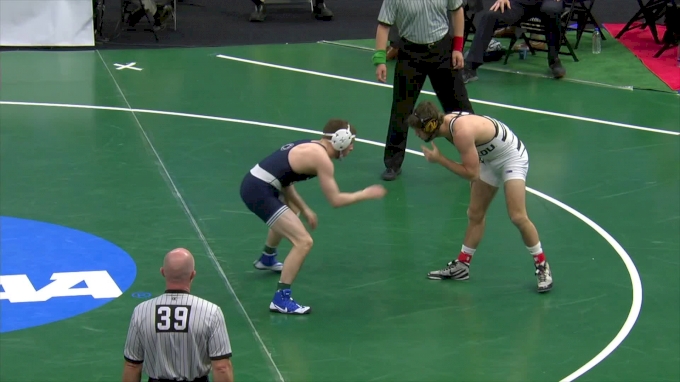 Create a free account to unlock this video!
Get Started
Already a subscriber? Log In
149: Max Murin, RSJR
Much was made this year of who Iowa's "weak link" was, an extremely relative term considering their lowest seed at NCAAs was 11! I personally don't believe Murin was that guy, as outside of a single Kyle Luigs loss last season he has otherwise been rock solid at 141. His other dozen losses are all to NCAA qualifiers of the Top-15 variety, and this year his only real kryptonite was Chad Red. Otherwise Murin was right in the mix to be an AA, but I think we're all curious to see how a move up pays off for him. Where Eierman goes and how it affects Murin accounts for most of the intrigue for Iowa this offseason, aside from what jumps the other either starters can make.
157: Kaleb Young, RSSR
It was a tough ending to the season for Young, who lost his last three matches and went into tiebreakers with non-qualifier Ryan Thomas. It is unclear what went into this, but he certainly didn't seem like the same guy we saw last year, who was an All-American, or even the same one who won Midlands. It's really the only weight where I'm curious if they make a change, but I'm not sure there's anyone better for the job, and it is could just an overreaction to one bad month.
165: Alex Marinelli, RSSR
The Bull impvored to 3-1 lifetime against Vincenzo Joseph and was the one seed once again at NCAAs. It's hard not to mention his sixth and seventh place finishes at the big dance, but it's also impossible to ignore the volume of results that say he'll be the overwhelming favorite heading into the upcoming season. With 17 falls over the past two years, he's one of the nation's most prolific pinners.
174: Michael Kemerer, RSSR
A massive part of Iowa's push for a team title this year was the return of a healthy Kemerer, and his sixth year will be just as key if next season goes on as planned. I'd love to see his takedown numbers and how they compare to when he was at 157. It's unfortunate we never got to see the rubber match with Mark Hall play out.
184: Abe Assad, SO
This was always going to be a tough season for Abe Assad. The Super 32 and Fargo champ became just the second guy to start under Tom Brands in their first year out of high school, and the other was Spencer Lee. Combine that with his competition for the spot being the assistant coach's son and a fifth year senior who twice finished in the Round of 12, and well, the margin for error was slim. But he beat six NCAA qualifiers and showed a willingness to always stay on the offensive. If he can clean up a few finishes, this team will be scary next year.
197: Jacob Warner, RSJR
The man with the best walkout song in wrestling, Warner settled into the five seed at the national tournament. Three of the four guys he lost to this season he's beaten at some point in his career, and only Jay Aiello and Tanner Sloan are guys he's lost to the past two years that will return next year. While he sometimes causes exasperation among Hawk fans, it largely has to due with huge expectations coming in and being under the microscope of a nationally relevant program. He's one of the best 197s in the country and I've long though his junior year is when he would take a jump forward.
285: Tony Cassioppi, RSSO
While he may not go on to break the Hawkeyes' career pin record as he hoped, Cassioppi did establish himself as the third best heavyweight of the year. We had him pegged as the #3 heavyweight in the 2018 recruiting class, we just didn't realize all three would ascend to the top of the 285lb weight class so quickly. He avenged a loss to Matt Stencel from his redshirt year and half of his victories were bonus point wins. He'll be an excellent closer once again.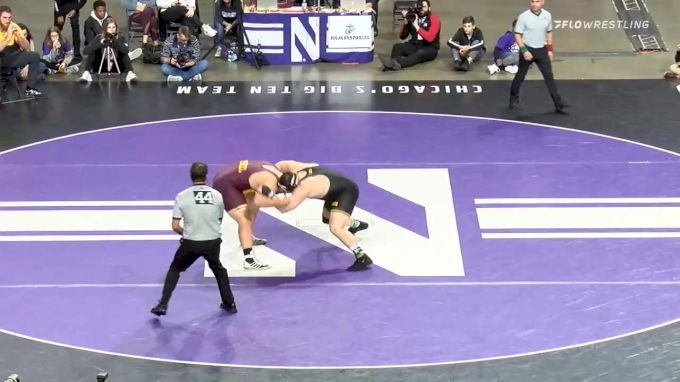 Unlock this video, live events, and more with a subscription!
Get Started
Already a subscriber? Log In