Spey's Stupid Podcast
Spey's Stupid Podcast Episode 17: The Wolf Darrion Caldwell
Spey's Stupid Podcast Episode 17: The Wolf Darrion Caldwell
NC State and Rahway, New Jersey's own Darrion Caldwell sits down with Spey for a chat about wrestling, competing, and Call of Duty.
Mar 14, 2020
by Andrew Spey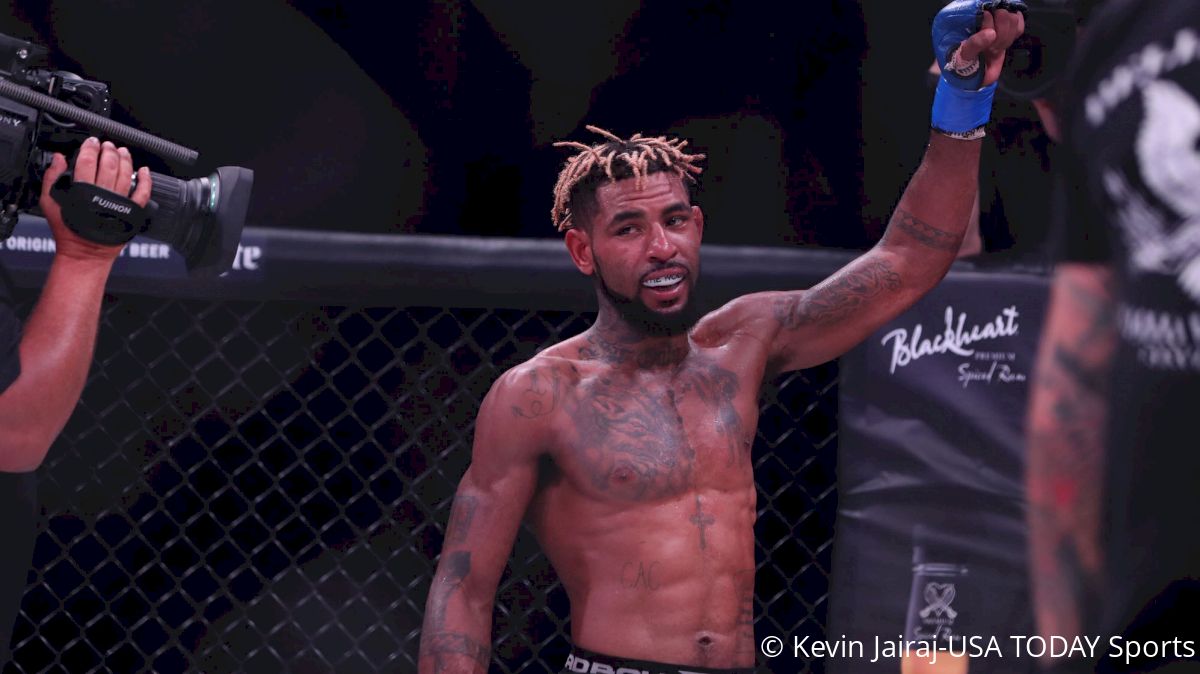 Episode 17 of Spey's Stupid Podcast is here! The great Darrion Caldwell visits Austin to discuss his introduction to wrestling while growing up in Rahway, NJ, his collegiate career at NC State, and his current career fighting for Bellator.
Show rundown:
00:14 The Covid-19 week of chaos.
13:51 Please welcome the Wolf! Darrion Caldwell joins us in Austin.
27:32 How did Darrion end up at NC State?
37:12 When did Darrion make the decision to compete full-time in MMA.
47:50 I bring up my favorite tweet of all-time (see below), then discuss Darrion's favorite music and video games.
56:15 Outta time, bye bye.
It's funny seeing basketball players walk in the arena mean mugging with they game face on. Like bruh u about to shoot a ball in a basket.

— Darrion Caldwell (@TheWolfMMA) April 25, 2014