2020 Big Ten Wrestling Championship
How Pletcher Is Preparing For Another Shot At Nick Lee
How Pletcher Is Preparing For Another Shot At Nick Lee
Buckeye head coach Tom Ryan spoke about how Luke Pletcher is preparing for a rematch with Nick Lee.
Mar 8, 2020
by Andy Vance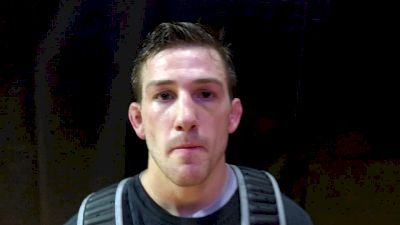 Unlock this video, live events, and more with a subscription!
Get Started
Already a subscriber? Log In
Unlock this article, live events, and more with a subscription!
Get Started
Already a subscriber? Log In
Luke Pletcher spent all but two weeks of his regular season as the top-ranked man in the country at 141 pounds. He earned the top spot in his first tournament of the year and lost it to Penn State's Nick Lee in Ohio State's final dual meet.
Watch the 2020 Big Ten Championships Live on Flo
That 8-4 battle in Happy Valley set up what fans of the sport thought might be a best-of-three series stretching into the postseason. Round two will take place Sunday as the two meet in the finals of the Big Ten tournament inside the Rutgers Athletic Center.
Reflecting on why Pletcher came up short the last time the two titans clashed, Buckeye head coach Tom Ryan said it all came down to mind over matter.
"When you study the elite, there is a level of emotional control, and he's had that aggression, bringing the action to your opponent," Ryan said of his star. "And in the dual meet we saw him bring action in the first period, and then we saw him not do that [later in the match]."
Pletcher got off to a hot start, as he has in most of the matches in his senior campaign. He scored the first takedown of the match and appeared to be in control. He wasn't able to keep the aggressive pace throughout the bout, however, and Lee punished him from the top position.
Ryan said Pletcher was really "hyped" about the match the week leading into the battle at Penn State. He said the approach this time is to treat Lee like "just another match."
"We just need to see the Luke Pletcher that attacks," he explained. "He's got a ton of offense and he's hard to wrestle."
Pletcher also needs to do a better job of getting off bottom; he did that off the whistle to start the second period but then was brutalized after Lee scored a takedown, giving up a ton of riding time and energy in the process. Said Ryan:
Luke's a senior, he's been a ton of big matches. He's used to big matches.
The only way they get bigger than this one is if – when – these two meet again two weeks from now in Minneapolis.