2020 Nebraska vs Wisconsin | Big Ten Wrestling
6 Reasons To Watch Wisconsin vs Nebraska
6 Reasons To Watch Wisconsin vs Nebraska
Nebraska and Wisconsin meet on Sunday in a dual featuring two top-10 teams and 14 ranked wrestlers. Here are six reasons to watch.
Jan 8, 2020
by David Bray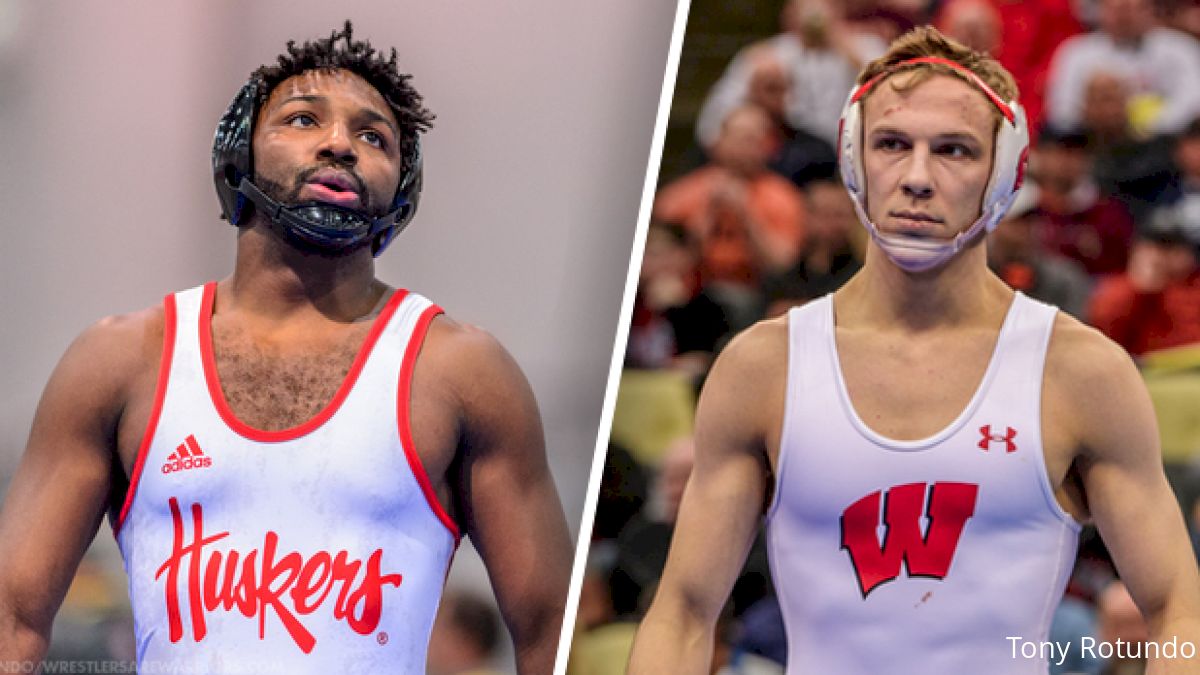 Unlock this article, live events, and more with a subscription!
Get Started
Already a subscriber? Log In
On Sunday afternoon, #10 Wisconsin and #7 Nebraska square off in a Big Ten matchup that has all the makings of an incredible dual meet. With 14 ranked wrestlers set to take the mat and the team score in the balance, this should offer wild Sunday afternoon action. Check out six reasons to watch this star-studded dual.
Watch Nebraska vs Wisconsin LIVE on FloWrestling
Sunday, Jan 12 | 3:00 PM ET
1) Seth Gross is Back on Top
After running the Midlands gauntlet that included a semifinal win over #3 Sebastian Rivera and #2 Austin DeSanto, Seth Gross is back to #1 in the country. Gross will return home for the first time on Sunday after a Friday night dual in Minnesota to defend his #1 ranking.
Gross will take the mat against a tough true freshman in Nebraska's Ridge Lovett, who burst onto the scene at CKLV taking third with wins over #17 Taylor LaMont, #22 Louie Hayes, #20 Mosha Schwartz, and #21 Todd Small. While Gross will be heavily favored, Lovett is no slouch.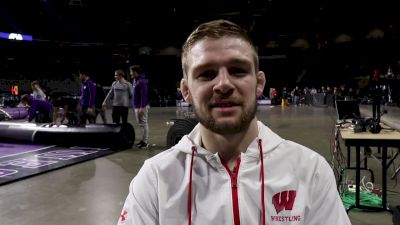 Unlock this video, live events, and more with a subscription!
Get Started
Already a subscriber? Log In
2) #6 Chad Red vs #9 Tristan Moran
Two-time All-American Chad Red has looked solid this year. He's 10-3, and all his losses are to wrestlers ranked in the top five. Red and Moran have yet to meet in their college careers, but Red is definitely the favorite.
Tristan Moran finished in the round of 12 last year in his first year as a Badger after transferring from Oklahoma State to Wisconsin. Moran and the Wisconsin coaching staff believe that he is an All-American-caliber 141-pounder, and this match with Red will be a good opportunity for Moran to earn the kind of win he'll need to have to become one.
Both Red and Moran have big-move potential, and this match has firework potential. Circle this as one of the best matches of the weekend.
3) #3 White & #6 Wick Meet for the 6th Time
Evan Wick is 4-1 against Isaiah White in the last two seasons. White won in their first meeting, but Wick has owned the series since then. Wick's wins have been as narrow as a 2-1 TB-2 win at last year's Big Ten Championships and as wide as a 12-5 decision last fall.
White, however, owns the higher ranking right now and is undefeated on the heals of his All-American finish a season ago.
This rematch will have seeding implications for the Big Ten Championships which will set the stage for NCAA's. This is one of the top matchups of the weekend.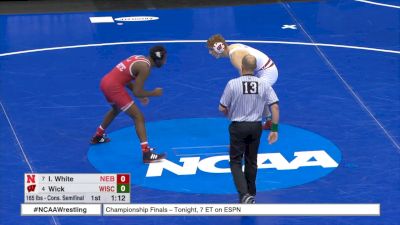 Unlock this video, live events, and more with a subscription!
Get Started
Already a subscriber? Log In
4) Purinton vs Martin is Unpredictable
Both #16 Collin Purinton and #12 Cole Martin have the ability to look outstanding. Purinton had a win earlier this season over UNI All-American Max Thomsen, while Martin is a three-time national qualifier with multiple ranked wins every year.
Purinton and Martin can also register somewhat unpredictable results which makes this matchup interesting. When these two met last season, Purinton won an 8-6 decision.
High scoring matches are characteristic of Purinton and Martin. Cole Martin is averaging 8.64 points this year in matches that haven't ended by fall, and Purinton is averaging 9.62. Be sure to catch this match. It could be wild.
5) 14 Ranked Wrestlers in this Dual
From top to bottom, these lineups are stacked. Check out all the ranked guys who should wrestle in this dual:
133: #19 Ridge Lovett, Nebraska
133: #1 Seth Gross, Wisconsin
141: #6 Chad Red, Nebraska
141: #9 Tristan Moran, Wisconsin
149: #16 Collin Purinton, Nebraska
149: #12 Cole Martin, Wisconsin
165: #3 Isaiah White, Nebraska
165: #6 Evan Wick, Wisconsin
174: #6 Mikey Labriola, Nebraska
184: #6 Taylor Venz, Nebraska
184: #13 Johnny Sebastian, Wisconsin
197: #13 Eric Schultz, Nebraska
285: #17 Christian Lance, Nebraska
285: #6 Trent Hillger, Wisconsin
6) The Team Score Should Come Down to the Final Match
According to the rankings, Wisconsin is favored to win 133, 149, 165, and 285 while Nebraska is ranked higher at 141, 174, and 197. In the remaining matches, Nebraska's Peyton Robb is probably favored at 157 while Wisconsin's 15-3 Eric Barnett probably gets the nod at 125.
If each team takes five bouts in this dual, every point will matter, and these teams will be battling for every advantage. Dual meets with team scores in the balance are often incredibly entertaining, and this should be no different.