2019 Midlands Championships
Iowa Announces Probable Lineup For Midlands
Iowa Announces Probable Lineup For Midlands
The Iowa Hawkeyes have announced their probable lineup for this weekend's Ken Kraft Midlands Championships.
Dec 27, 2019
by Wrestling Nomad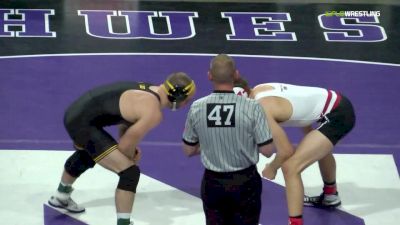 Iowa has announced their probable entries for the 57th Midlands Championships.
Watch the 57th Ken Kraft Midlands LIVE on Flo
December 29-30 | 10:30 AM Eastern
The Hawkeyes will be heavy favorites to win their 29th Midlands title in program history. The Black & Gold have 23 wrestlers listed in their likely lineup for this weekend.
Perhaps the most surprising entry is #1 Spencer Lee at 125, coming off a Senior Nationals title in which he qualified for the 2020 Olympic Team Trials. Looking to win their third Midlands crowns are #2 Alex Marinelli at 165 and #3 Michael Kemerer at 174lbs. Searching to defend his title is #1 Austin DeSanto at 133 and then hoping to add to his 2018 title will be Cash Wilcke at 184 pounds.
Iowa Probables for Midlands 57
125: #1 Spencer Lee, JR
125: Aaron Cashman, RSFR
133: #1 Austin DeSanto, JR
133: Gavin Teasdale, RSFR
133: Paul Glynn, RSSR
141: #7 Max Murin, RSSO
141: Carter Happel, RSJR
141: Justin Stickley, JR
149: #3 Pat Lugo, RSSR
149: Vince Turk, RSSR
149: Jeren Glosser, RSSR
157: #8 Kaleb Young, RSJR
165: #2 Alex Marinelli, RSJR
165: Jeremiah Moody, RSSR
174: #3 Michael Kemerer, RSJR
184: #9 Nelson Brands, RSFR
184: Cash Wilcke, RSSR
184: Abe Assad, FR
197: #2 Jacob Warner, RSSO
197: Connor Corbin, RSSO
197: Zach Glazier, FR
285: #4 Tony Cassioppi, RSFR
285: Aaron Costello, RSSO
Among the most interesting storylines are the roster battle at 184, if Max Murin can take control of 141, how Austin DeSanto fares against either Seth Gross or Sebastian Rivera, and Spencer Lee's transition back into folkstyle as he tries to win his first Midlands gold.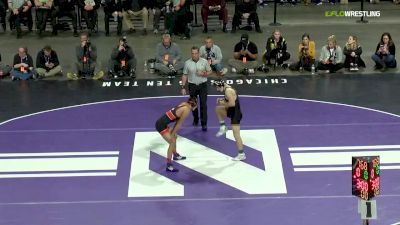 Beyond that, there is Gavin Teasdale's first major of his college career, Kaleb Young getting another crack at Ryan Deakin, Tony Cassioppi searching for revenge against the likes of Matt Stencel and Jere Heino, plus Abe Assad and Zach Glazier, both of whom are currently on redshirt, will be competing.
Below is the complete release from the University of Iowa Athletic Communications.