2019 Senior Nationals - US Olympic Trials Qualifier
Projecting The Men's Freestyle Seeds At The Olympic Trials Qualifier
Projecting The Men's Freestyle Seeds At The Olympic Trials Qualifier
Projecting the seeds in all men's freestyle six weights for this weekend's Senior Nationals - US Olympic Trials Qualifier in Fort Worth, Texas.
Dec 16, 2019
by Wrestling Nomad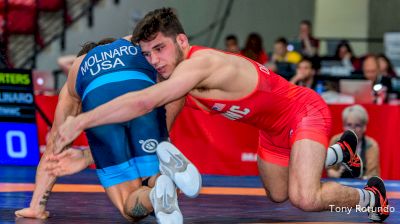 Unlock this video, live events, and more with a subscription!
Get Started
Already a subscriber? Log In
Unlock this article, live events, and more with a subscription!
Get Started
Already a subscriber? Log In
The all-important Olympic Trials qualifier is this weekend in Fort Worth, Texas, with men's freestyle kicking off on Saturday.
Watch the Olympic Trials Qualifier LIVE on Flo
December 20-22 | 11:00 AM Eastern
With the top five placers qualifying for the 2020 Olympic Team Trials, the way the bracket falls is crucial. Seeding creates matchups, and a clean path to the semis alone will not guarantee you a spot at State College in April.
Below are our best guesses for how the seeds will shake out, with heavy emphasis on results from the Bill Farrell in November. Beyond that, the U.S. Open in April and World Team Trials in May make up most of the results used to determine these.
Please note, brackets will eventually be in FloArena.
57kg Projected Seeds
Nick Suriano
Nathan Tomasello
Zane Richards
Nahshon Garrett
Darian Cruz
Spencer Lee
Vitali Arujau
Josh Rodriguez
At the Bill Farrell, Suriano was seeded ahead of NaTo, and they had the same loss (Seth Gross), with Suriano's match being closer. Nahshon and Zane Richards both lost to Suriano, but Richards beat Nahshon in the quarters at the Farrell, and then Tomasello beat Zane in the semis.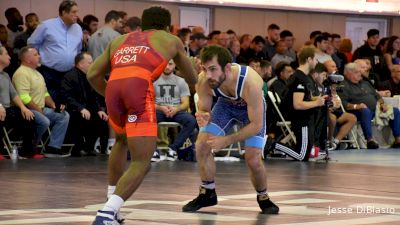 Unlock this video, live events, and more with a subscription!
Get Started
Already a subscriber? Log In
Now it gets interesting. Richards lost to Jack Mueller at the Trials, but Mueller then lost to Darian Cruz and Josh Rodriguez. Spencer beat Mueller in the NCAA finals but has zero senior-level matches and his only matches above 50kg are his Akron 2015 bouts at 54kg as a Cadet.
Cruz was the two seed in New York and lost to Nahshon, so he goes at the five. At this point they use common sense and slot in Spencer, which gets him opposite Suriano but still forces him to go through Zane and NaTo.
Vito's win over Rodriguez in Vegas makes him the seven, and Rodriguez gets the eight based on his performance in Raleigh.
65kg Projected Seeds
Yianni Diakomihalis
Jordan Oliver
Frank Molinaro
Evan Henderson
Joey McKenna
Jaydin Eierman
Bryce Meredith
Ben Whitford
Dom Demas
Jayson Ness
Dean Heil
Alec Pantaleo
This one's pretty straightforward at the top. Yianni is #2 on the ladder and beat both JO and Molinaro in Vegas. In the Farrell finals, Oliver avenged his loss to Molinaro from Raleigh. Henderson finished third at the NYAC, beating McKenna in an incredible third-place match.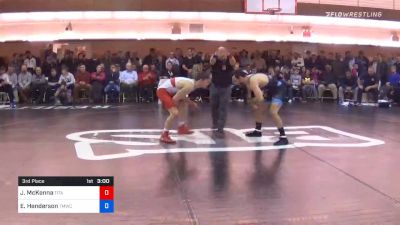 After that it gets a little muddier. Eierman wasn't at the Farrell but beat Meredith at the Open. Whitford beat Ness at the Farrell, and Demas beat Ness at the Trials. There's a ton of arguments to be made to move around the guys in the six through 12 spots.
74kg Projected Seeds
Jason Nolf
Nazar Kulchytskyy
Vincenzo Joseph
Mekhi Lewis
Tommy Gantt
Anthony Valencia
Chance Marsteller
Dylan Ness
Dan Vallimont
Tyler Berger
I think we'll see Nolf in Fort Worth, but he was definitely more than a little hurt at the Farrell. Cenzo forfeited out after the semis and Nazar got third, so that's how Kulchytskyy goes ahead. Both beat Mekhi, so either way that'll be your top four.
Gantt's last three losses are to Isaiah Martinez (not in the field), Logan Massa (up at 86kg), and Lewis, so he goes fifth. Gantt beat Anthony in the Open, his only loss there, and then Nolf and Richie Lewis beat Valencia at WTT.
Ness beat Vallimont at the Farrell, and Vallimont qualified for last year's WTT. Berger made the quarters at the Farrell.
86kg Projected Seeds
Alex Dieringer
Zahid Valencia
Nick Heflin
Sammy Brooks
Myles Martin
Aaron Brooks
Nate Jackson
Brett Pfarr
Logan Massa
Willie Miklus
Drew Foster
This might be the easiest weight to seed. Ringer beat Zahid at WTT, and Heflin beat Sammy Brooks, who finished ahead of Myles. At the Farrell, Myles made the finals opposite Dieringer, beating Nate Jackson in the quarters. Jackson got third, beating Brett Pfarr there just like he beat him in Raleigh. However, Aaron Brooks teched Nate in the Schultz finals in January.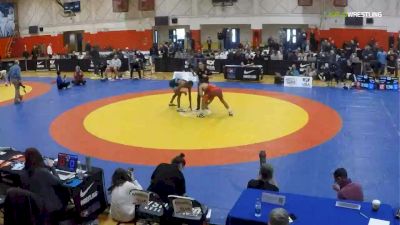 Unlock this video, live events, and more with a subscription!
Get Started
Already a subscriber? Log In
Massa is coming up from 74kg but has excellent credentials there, so should be rewarded with at least a seed. Miklus recently beat Foster, who made the quarters of the Farrell.
97kg Projected Seeds
Kyven Gadson
Mike Macchiavello
Hayden Zillmer
Ty Walz
Derek White
Kevin Beazley
Riley Lefever
Kollin Moore
Kyven has been second on the ladder three straight years. Macchiavello is already qualified for OTT after making the Farrell finals, beating Ty Walz to get there. Zillmer beat Walz for third.
Derek White dropped from 125kg and beat Kevin Beazley at the Farrell; Beazley was in the challenge tournament finals in May. Lefever split with Moore in Raleigh, getting teched in the first round but teching him in the third-place bout.
125kg Projected Seeds
Tony Nelson
Dom Bradley
Anthony Cassar
Daniel Kerkvliet
Nick Nevills
Youssif Hemida
Garrett Ryan
Mike Kosoy
Very difficult weight to seed. Nelson beat Bradley in the Open semis and made the national team. Bradley made the Farrell finals. After that, it gets hard.
Cassar is very much a "common sense" seed, and Kerkvliet's U23 performance justifies him being the four. Nevills finished fourth at the Farrell, losing both times to Amar Dhesi. Hemida was fourth at WTT but lost to Nevills at the Farrell.