2019 Reno TOC
Top 5 Stories Before Reno TOC College Division
Top 5 Stories Before Reno TOC College Division
The college division of the Reno Tournament of Champions goes down this Sunday. Here are the top five stories headed into that event.
Dec 13, 2019
by David Bray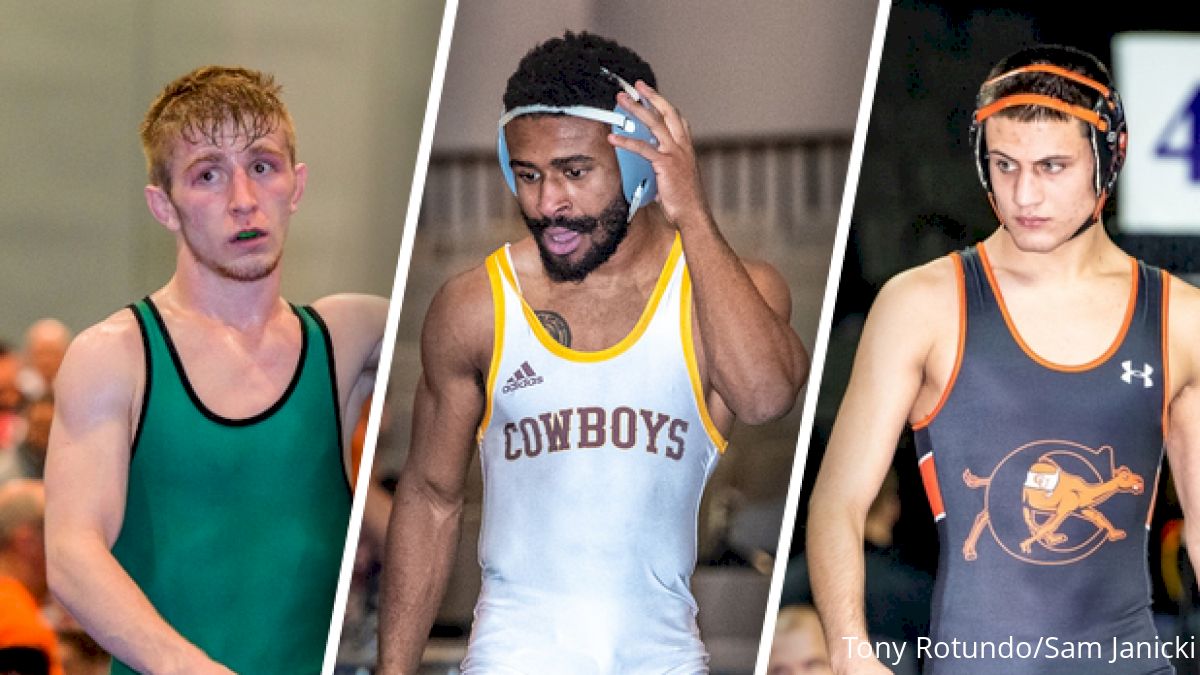 Unlock this article, live events, and more with a subscription!
Get Started
Already a subscriber? Log In
The Reno Tournament of Champions is a staple in the college season. The college portion of the event offers the chance to see a handful of ranked guys showcase their talents. There's a lot to look forward to this year including the following five stories.
Watch the Reno Tournament of Champions LIVE on FloWrestling
High School: Friday - Saturday, Dec. 13-14 | 10:00 AM ET
College: Sunday, Dec. 15 | 12:00 PM ET
1) 133 Has Some Heat
This will be the deepest bracket in Reno and will include #7 Montorie Bridges of Wyoming, #10 Noah Gonser of Campbell, along with NCAA qualifiers Taylor Lamont of Utah Valley and Devan Turner of Oregon State.
Bridges, the only All-American of the group, will be the favorite here. He split matches with #10 Gonser last year, so a matchup between these two would be a rubber-match.
Oregon State's Devan Turner, who won a match at NCAAs last year, is 8-2 on the year and has an exciting style that can keep him in matches against top guys.
Finally, the ever-dangerous Taylor LaMont has registered for this tournament. LaMont's season is off to a slow start, but he has put on some fantastic performances over the years and might just win this whole bracket.
2) A Trio of National Qualifiers at 141
The 141-pound bracket features three NCAA qualifiers in #10 Josh Heil of Campbell, #21 Grant Willits of Oregon State, and Chris Sandoval of Northern Colorado.
Sandoval is 4-0 on the year but hasn't competed since Wyoming's Cowboy Open on the first weekend of the year. He's looking to build on his NCAA qualifying season from a year ago.
Oregon State's Grant Willits has a win over Sandoval and was 1-2 at last year's NCAA Championships. Willits, who has a win over Ian Parker in his career, is capable of high-level wins and will be dangerous in this bracket.
The favorite at this weight will be Campbell's Josh Heil. The junior has already qualified twice the NCAA Championships once at 141 and once at 149. This season, he is back at 141, which seems to be his optimal weight. He'll look to make a statement in Reno.
3) Brian Andrews Looks to Push Jere Heino
Wyoming's #16 Brian Andrews is coming off an eighth-place performance at CKLV while Campbell's #11 Jere Heino is on a five-match winning streak. These two top-20 heavyweights have yet to meet in their careers but seem to be on a collision course in Reno.
Wyoming's Andrews was a Junior College All-American before moving to Wyoming where he was an NCAA qualifier last year. He has had a solid career and could present challenges to the higher-ranked Heino.
Heino has qualified for NCAAs twice including a round-of-12 performance in 2018. He redshirted last year but did have an impressive performance at the Midlands, even knocking off current #3 Tony Cassioppi.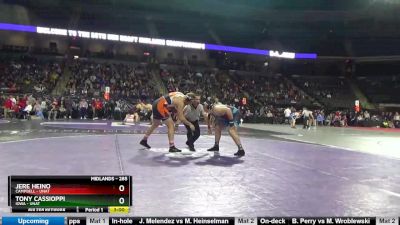 Unlock this video, live events, and more with a subscription!
Get Started
Already a subscriber? Log In
4) NCAA Qualifiers Morgan and Samuelson Headline 184
Wyoming's Tate Samuelson came out of redshirt in the middle of the year last season and went on to qualify for the NCAA Championships. He enters a Reno field that includes Campbell's surging Andrew Morgan.
The Campbell senior is up to #8 in this year's rankings with his best win coming over Pitt's Nino Bonaccorsi. This has been his best season to date, and he'll be the favorite at this weight.
Here's Morgan's finals match against Chattanooga's #20 Matt Waddell: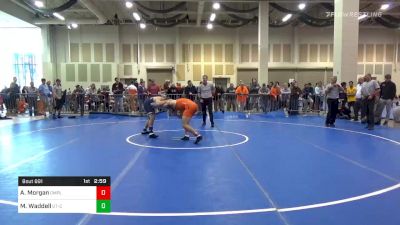 Unlock this video, live events, and more with a subscription!
Get Started
Already a subscriber? Log In
5) Austin Matthews and Quentin Perez Could Hit at 165
Northern Colorado's Austin Matthews and Campbell's #19 Quentin Perez are both senior 165-pounders but have never met during their careers. That could change this weekend.
Perez will be leading a solid Campbell squad in Reno. His senior year got off to a fast start at the Southeast Open where he had a wild win in the finals over North Carolina's Kennedy Monday. He'll be the favorite this weekend though he could be pushed by Austin Matthews.
Matthews is a grad transfer to Northern Colorado having spent his previous seasons at Edinboro. The three-time NCAA qualifier is still looking to find his stride this season. If he can, he'll pose a threat at 165 this year as he owns a number of solid wins throughout his career. Here's a throwback match from 2017 when Matthews pinned All-American Chandler Rogers: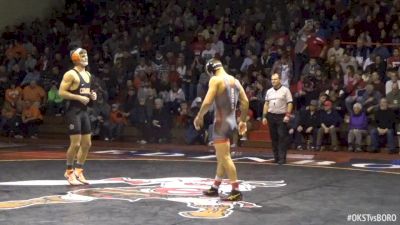 Unlock this video, live events, and more with a subscription!
Get Started
Already a subscriber? Log In