Unlock this article, live events, and more with a subscription!
Get Started
Already a subscriber? Log In
The high school season has begun, which means it's time to roll out our previews for the nation's toughest in-season tournament: the Walsh Jesuit Ironman.
Watch the 2019 Walsh Jesuit Ironman LIVE on Flo
December 13-14 | 10:00 AM Eastern
Ironman sets the table for the high school season and always plays a huge role in determining the team national champs. The race between rivals Blair Academy and Wyoming Seminary will underscore the whole event.
The stars of Ironman today will be the future of college wrestling. Five years ago, Zahid Valencia and Spencer Lee won titles, Vincenzo Joseph and Myles Martin were runners-up, and CKLV champs Jack Mueller and Chas Tucker finished third. We're looking at Beau Bartlett, Victor Voinovich, Marc-Anthony McGowan, Trevor Mastrogiovanni, and others to fall in that category.
The tournament starts at 10 AM this Friday and Saturday. Below we preview the first seven weights and make top-four predictions at each weight. The pre-seeds, which all go 16 deep, are listed to start each bracket.
Walsh Jesuit Ironman Upperweight Preview: 152-285
106 Pounds
Marc-Anthony McGowan: Blair Academy, NJ
Mac Church: Waynesburg Central, PA
Daniel Sheen: Wyoming Seminary, PA
Joe Fernau: Montini Catholic, IL
Gabe Giampietro: Smyrna, DE
Cael Keck: Park Hill, MO
Pacey Najdusak: Mason, OH
Marlon Yarbrough: Copley, OH
Codie Cuerbo: Aurora, OH
Pito Castro: Brecksville, OH
Colin Noel: Elyria, OH
Caleb Schroder: Troy Christian, OH
Wyatt Richter: St. Edward, OH
Brock Herman: Lake Catholic, OH
Dominic Hoffarth: Louisville, OH
Matt Eberly: New Kent, VA
Commentary: We've had some megastars make their high school debuts at Ironman's lowest weight, legends like David Taylor, Logan Stieber, and Zahid Valencia, not to mention the likes of Kellen Russell, Vincenzo Joseph, and Dean Heil. That's the legacy Cadet world champ Marc-Anthony McGowan walks into this weekend at Walsh Jesuit high school.
McGowan won Cadet worlds and enters this season #1 on the freshman Big Board. This isn't meant to put any pressure on the 15-year-old, but rather alert the world to the fact that he can join some elite company this weekend. My main questions going in are threefold:
1 - Size, which I don't think will be an issue.
2 - Top work, only because most of his accolades are in freestyle right now, but how many Blair kids do you know that have mat deficiencies?
3 - Can he expand beyond his swing single, which was pretty much his only offensive weapon at Cadet worlds?
Mac Church has wrestled McGowan about a half-dozen times in the last year or so, and none have gone his way. That being said, the Young Guns star is part of a young and burgeoning Waynesburg team that should perform admirably this weekend.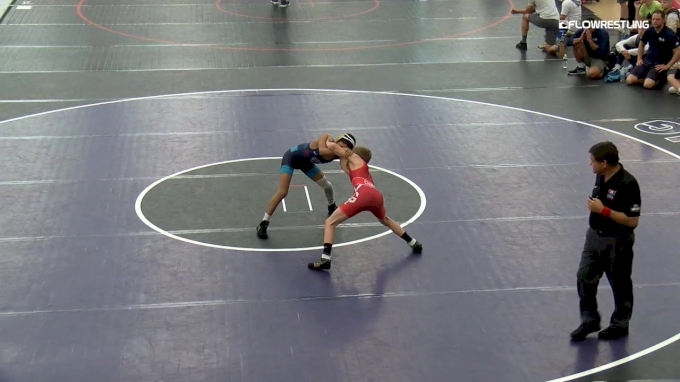 Unlock this video, live events, and more with a subscription!
Get Started
Already a subscriber? Log In
Daniel Sheen, an intriguing sophomore prospect, transferred to Wyoming Seminary from Montini Catholic and also comes in with freestyle accolades but folkstyle questions.
Gabe Giampietro is a fun dark horse pick. He just won Ray Oliver, the toughest tournament in Maryland and placed at Beast of the East last year. However, I'm betting on Cael Keck to outperform his seed and improve upon his 4-2 performance at Super 32.
Excited to get a first look at Fernau and always enjoy watching Yarbrough. Herman was a middle school state champ in Ohio, while Hoffarth finished second a weight up.
Nomad's Picks: 1) McGowan, Blair 2) Chruch, Waynesburg 3) Sheen, Montini 4) Keck, Park Hill
113 Pounds
Brett Ungar: Notre Dame, PA
Erik Roggie: St. Christopher's, VA
Gary Steen: Reynolds, PA
Diego Sotelo: Marmion Academy, IL
Jacob Moon: Clay, OH
Peyton Fenton: Elyria, OH
Cole Skinner: Cincinnati La Salle, OH
Brennen Cernus: Wyoming Seminary, PA
Richard Treanor: Hough, NC
Nasir Bailey: Thornton Fractional North, IL
Sean Seefeldt: St. Edward, OH
Kenneth Crosby: St. Vincent-St. Mary, OH
Paul Garcia: Scottsbluff, NE
Sergio Lemley: Mt. Carmel, IL
Nick Gonzalez: Montini Catholic, IL
Mason Brugh: Wadsworth, OH
Commentary: This is a weight for the high school nerds. The ranked guys and name power isn't there, which means you're finding diamonds in the rough, potential recruiting steals, and dark horse picks down the road in other majors.
There is tremendous length at top, with Ungar, Roggie, and Steen all very tall and rangy for the weight. Brett Ungar was an undefeated New Jersey state champ for Hunterdon Central, but transferred to Notre Dame-Green Pond, joining coach Matt Veres and top sophomore Ryan Crookham.
If you follow National Preps, you might know who Roggie is, but if you don't, he comes from the same program that produced Joey Prata, who just got fourth at CKLV. Roggie made the semis at Super 32 but dipped to sixth. Steen was third last year in AA and just won the Erie McDowell tournament.
Sotelo was fourth here last year, losing both times to Steen; he was a big school state champ in Illinois. Moon had an excellent performance at Ironman two years ago. I really like Fenton, the D1 Ohio champ last year. He didn't place at Ironman, losing to Seefeldt, but avenged that loss in the state finals. That's a Round of 16 matchup, and I think Seefeldt ends up placing and outperforming his seed.
Skinner is a former Cadet world team member, and Cernus was a good get for Sem out of Ohio. Treanor just won his 100th career high school match, and Bailey is a freshman with very high upside. A deep weight overall.
Nomad's Picks: 1) Ungar, NDGP 2) Fenton, Elyria 3) Steen, Reynolds 4) Roggie, St. Chris
120 Pounds
Jordan Titus: Center Moriches, NY
Kyle Rowan: Perry, OH
Ryan Miller: Blair Academy, NJ
Cooper Flynn: McDonogh, MD
Christopher Kim: Germantown Academy, PA
Dustin Norris: Cincinnati La Salle, OH
Dayton Delviscio: Malvern Prep, PA
Colton Drousias: Mt. Carmel, IL
Cael Woods: West Holmes, OH
Brennan Van Hoecke: Palmetto Ridge, FL
Gregor McNeil: Wyoming Seminary, PA
Nain Vazquez: Montini Catholic, IL
Rich Delsanter: St. Edward, OH
Matt Mayer: Bethlehem Catholic, PA
Brandan Chletsos: Notre Dame, PA
Brandon Crowder: Christiansburg, VA
Commentary: This will be the major breakout party for Jordan Titus. He doesn't compete much on a national level, and his last three in season-high school losses are all to the same guy (Anthony Noto), who won't be in the field. This could be a make-or-break event for the #20 wrestler on the Junior Big Board to follow up his backside run at Super 32, beating Tristan Lujan, Nick Babin, and Dean Peterson in a row.
This is a weight that should get you excited to sit down and watch wrestling all weekend. Stanford commit Kyle Rowan was your Ironman champ last year down at 106 and has missed a few events as he's tried to put weight on. Ryan Miller and Cooper Flynn will have a match somewhere, just probably not on the front side. Those two have wrestled maybe a dozen times since their eighth-grade year.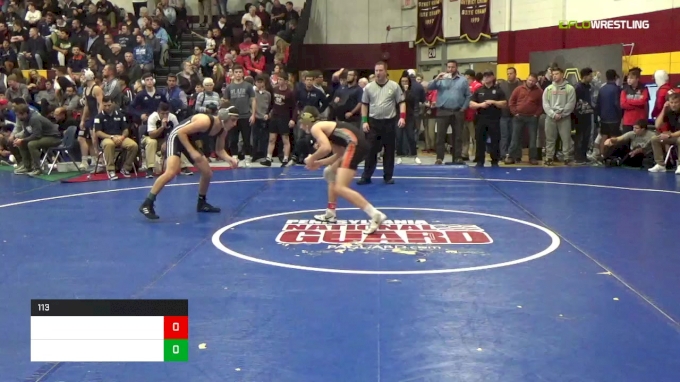 Unlock this video, live events, and more with a subscription!
Get Started
Already a subscriber? Log In
Of note, Michigan commit and #5 seed Chris Kim just decked Miller in the Battle at Germantown final. The same fate fell to Purdue commit Norris at both Fargo and Super 32: making the quarters and then losing in the bloodround. Norris was your 113lb big school champ in Ohio last year.
West Virginia commit Drousias is one to circle, and it'll be good for a national audience to get their eyes on Van Hoecke. Vazquez is going to knock off someone seeded above him and folks in Ohio like Penn commit Delsanter as a darkhorse.
Nomad's Picks: 1) Titus, CM 2) Rowan, Perry 3) Flynn, Mcd 4) Norris, La Salle
126 Pounds
Trevor Mastrogiovnni: Blair Academy, NJ
Ryan Crookham: Notre Dame, PA
Nic Bouzakis: Wyoming Seminary, PA
Dylan Ragusin: Montini Catholic, IL
Dylan Shawver: Elyria, OH
Chris Barnabae: Mount St. Joseph, MD
Vince Cornella: Monarch, CO
Antoine Allen: Cincinnati La Salle, OH
Jackson Cockrell: Broken Arrow, OK
Logan Agin: Lancaster, OH
Garrett Lautzenheiser: Louisville, OH
Rocco Welsh: Waynesburg Central, PA
Kyren Butler: Copley, OH
Connor Williams: Lake Gibson, FL
Landon Hacker: Wadsworth, OH
Dy'Vaire VanDyke: Walsh Jesuit, OH
Commentary: This is the one — for my money the toughest and most important weight in the whole tournament. It's not just your top three, which is juicy by itself; it's also the depth of the bracket.
Mastro is going for his third Ironman title, which would put him in some elite company that includes Spencer Lee, Nathan Tomasello, and Bo Jordan. Crookham has a win over Mastro from Beast last year and several over Bouzakis, who just mowed his way through Super 32 two months ago. Mastro beat Bouzakis in last year's semis here, and teched Crookham for third in Akron in June of 2018.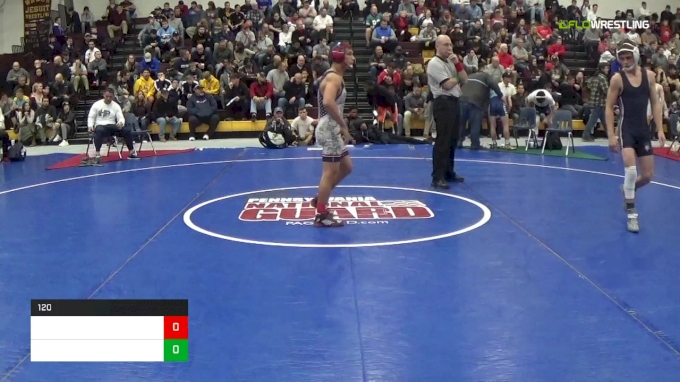 Unlock this video, live events, and more with a subscription!
Get Started
Already a subscriber? Log In
Ragusin is seeded in a position to place for the third time here, getting seventh last year at 126 and third as a sophomore down at 113. The Michigan commit could see a future Big Ten foe in the quarters in Dylan Shawver, who is heading to Rutgers.
Barnabae isn't well known, but has a win over Mastrogiovanni (which was later avenged at National Preps). Cornella is committed to Cornell, which should make things easy.
We're finally getting Rocco Welsh's high school debut, and two-time OAC middle school champ Dy'Vaire VanDyke will be wrestling in his home gym. Jackson Cockrell was a good get for Maryland and it's great to see Oklahoma competing with the best.
Nomad's Picks: 1) Mastrogiovanni, Blair 2) Crookham, NDGP 3) Bouzakis, Sem 4) Barnabae, MSJ
132 pounds
Alejandro Herrera-Rondon: Seneca Valley, PA
Chris Rivera: Lake Highland Prep, FL
Drew Munch: Wyoming Seminary, PA
Ethen Miller: Park Hill, MO
Jimmy Carmany: Brecksville, OH
Ethan Turner: Troy Christian, OH
Casey Wiles: Cincinnati La Salle, OH
Davin Rhoads: Louisville, OH
Noah Mis: Mt. Carmel, IL
Ethan Stiles: Montini Catholic, IL
Cole Homet: Waynesburg Central, PA
Evan Buchanan: Atlee, VA
Scott Richter: St. Edward, OH
Wyatt Yapoujian: Byers, CO
Logan Ours: Beaver Local, OH
Daniel Wask: Blair Academy, NJ
Commentary: Oklahoma Sooner fans will have their eyes locked on Alejandro Herrera-Rondon, a returning finalist but up three weights and currently unranked. A two-time Pennsylvania state champ, Herrera-Rondon started off his season by winning the Cumberland Valley Kickoff Classic.
I'm not sure what to make of the Munch/Rivera final, but I'm leaning toward Munch right now after Rivera didn't place in Greensboro. I'd like Miller better if he were bottom side, but I think he'll impress some people this weekend and prove his Fargo wasn't a fluke.
Rhoads has upset potential out of the eighth seed, but I think Herrera-Rondon is extremely difficult to pick against in folk, though the score will look close. Stiles is one to learn. The Montini freshman was the 52kg champ at U15 worlds, went up to 126 and placed in Fargo, and is now up at 132. So there are questions if he can go up a weight or two and still look good.
Jimmy Carmany has been fourth the past two years in state big school, while Ethan Turner was in the finals of small school. Daniel Wask is up quite a bit in weight.
Nomad's Picks: 1) Herrera-Rondon, SV 2) Munch, Sem 3) Miller, Park Hill 4) Stiles, Montini
138 pounds
Beau Bartlett: Wyoming Seminary, PA
Justin Rivera: Lake Highland Prep, FL
Mick Burnett: Elyria, OH
Kenny Herrmann: Bethlehem Catholic, PA
Wyatt Henson: Waynesburg Central, PA
Frankie Tal-Shahar: American Heritage, FL
Nick Moore: St. Paris Graham, OH
Drew Roberts: Coeur d'Alene, ID
Jake Niffenegger: Cincinnati La Salle, OH
Cody Chittum: Blair Academy, NJ
Gavin Brown: Legacy Christian Academy, OH
Kal Miller: Park Hill, MO
Zack Witmer: St. Joseph's Catholic Academy, PA
Sincere Bailey: Thornton Fractional North, IL
Cole McComas: Beaver Local, OH
Joey Miller: Musselman, WV
Commentary: Beau Bartlett has some unfinished business to attend to in his final appearance at Ironman. The Penn State commit's placements have fallen each year in Northeast Ohio, winning it as a freshman, getting third as a sophomore, and fifth last year as a junior. His main competition will come in the form of a pair of Super 32 runners-up in Justin Rivera and Kenny Herrmann.
The potential matchups at this weight are excellent. You've got a potential quarter between Herrmann and Henson, which was an overtime semi at Super 32. To get there, though, Henson has to beat Kal Miller (Henson was in Missouri last year), and Herrmann might have to take out a PA foe in Zack Witmer.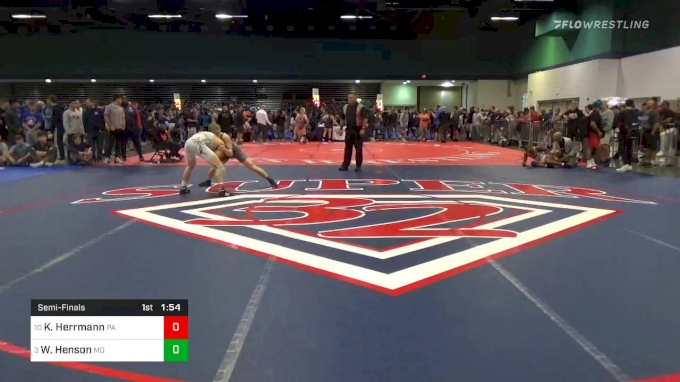 Unlock this video, live events, and more with a subscription!
Get Started
Already a subscriber? Log In
Then you've got returning finalist Tal-Shahar at the six seed with a possible quarter coming against Super 32 finalist Burnett. Tal-Shahar, a Northwestern commit, has some of the most up-and-down results out there, also having made an Akron final. Burnett continues to look rock solid and finally got his state title last year.
Nomad's Picks: 1) Bartlett, Sem 2) Burnett, Elyria 3) Henson, Waynesburg 4) Tal-Shahar, Heritage
145 pounds
Victor Voinovich: Brecksville, OH
Lachlan McNeil: Wyoming Seminary, PA
Manzona Bryant: Western Reserve, OH
Fidel Mayora: Montini Catholic, IL
Matt Lackman: Bethlehem Catholic, PA
Blake Saito: Perrysburg, OH
Jackson Dean: Caesar Rodney, DE
Dustin Morgillo: Genoa, OH
Aaden Valdez: Pueblo East, CO
Luke Geog: St. Edward, OH
Travis Ragland: New Kent, VA
Gavin Quiocho: Parkersburg South, WV
Lorenzo Norman: Blair Academy, NJ
Myles Griffin: Lake Highland Prep, FL
Grayston DiBlasi: Park Hill, MO
Connor Gaynor: Mt. Carmel, IL
Commentary: Excellent potential battle between the current #1 and the Super 32 champ coming up in weight. Voinovich made the Fargo finals and then pinned Jesse Vasquez at WNO to earn his ranking, while North Carolina commit McNeil looked ultra stingy in Greensboro. Voinovich has an excellent lefty hi-c and is a monster on top, so McNeil will likely have to win on counters and some strong top work of his own.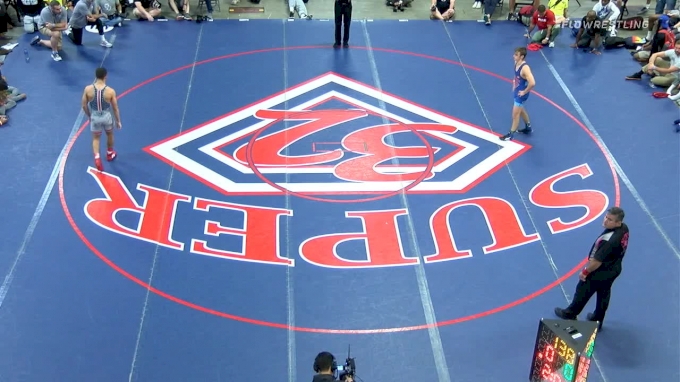 Unlock this video, live events, and more with a subscription!
Get Started
Already a subscriber? Log In
Currently ranked eighth is Lehigh commit Manzona Bryant, a National Preps and FloNats finalist who finished fifth at Super 32. Bryant is most dangerous in the first period and is always a threat to go upper body and toss someone.
After a strong start to his high school career, Fidel Mayora has leveled off a bit between injuries and results, so this would be a good weekend to remind Michigan fans what Sean Bormet and his staff saw when they recruited Mayora.
Lackman and Dean are returning placers, and Luke Geog was a Fargo finalist breaking into the St. Ed's lineup. Lorenzo Norman is a highly touted freshman wrestling for the blue bloods in Blairstown.
Nomad's Picks: 1) Voinovich, Brecksville 2) McNeil, Sem 3) Geog, St. Ed 4) Dean, CR