2019 Bill Farrell Memorial International Open
The Bill Farrell Kicks Off Condensed Greco-Roman Season With A Bang
The Bill Farrell Kicks Off Condensed Greco-Roman Season With A Bang
Previewing the six Greco-Roman weight classes being contested at the 2019 Bill Farrell.
Nov 14, 2019
by Timmy Hands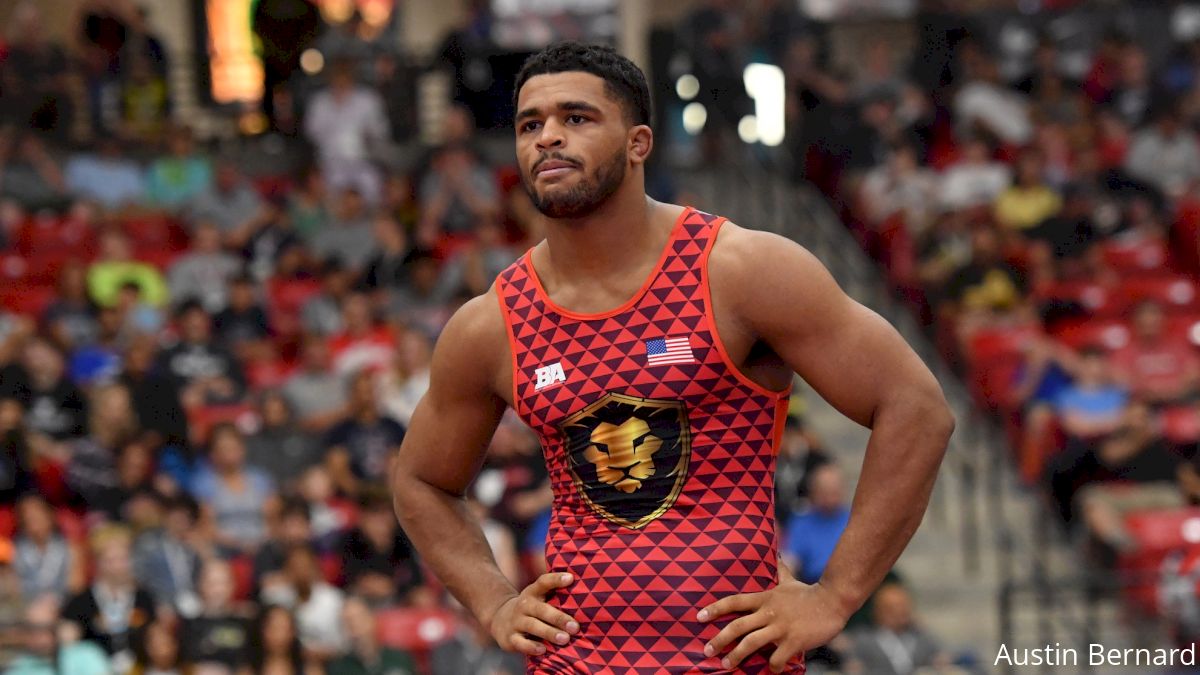 By Tim Hands of Five Point Move — The premise of the 2019 Bill Farrell Memorial, which gets underway tomorrow morning live from New York City, is easy to grasp: As of right now, it may very well be the most critical tournament of the entire season.
Watch the 2019 Bill Farrell Memorial LIVE on Flo
November 15-16 | 9:30 AM Eastern
What sounds like hyperbole really isn't. While next month's U.S. Nationals/Olympic Trials Qualifier and, of course, the Trials event itself, both rank higher in terms of stakes involved and overall perception, Greco-Roman at the Bill Farrell is going to impart the baseline from which each athlete is measured. This is especially true in 2019, with the arrival of the Olympic Year reducing 10 weight classes to six. Many athletes are set to test themselves in weight categories for either the first time or the first time in a long while. How they feel tomorrow and where they finish is going to directly impact their approaches for the rest of the season.
To that point, the compressed nature of the schedule does not allow for a lot of margin for error. And although U.S. athletes who still need to qualify for the Olympic Trials would absolutely love to do so tomorrow, how they feel and ultimately perform results aside, for some, is of a more pressing concern at the moment.
Which is precisely why fans and observers should be in for one helluva show. The action is going to be intense, simply because there is no other choice. The athletes entering the Farrell all have a point to prove: They all want to make an impression and set a tone. There are less than five months until the Olympic Trials, and as it is for most every journey in life, that first step taken is the most important.
---
60 Kilograms
2019 World Team member Max Nowry (Army/WCAP), who finished fifth in Nur-Sultan, is one of several athletes from a non-Olympic weight entering the fold at 60 kilos. With him are U23 World Teamer Brady Koontz (TMWC), who is up from 55 -- and a trio of of superb wrestlers who are coming down from 63 -- '19 World Team member and defending U.S. Open champ Ryan Mango (Army/WCAP), Open runner-up "Wildman Sam" Sammy Jones (NYAC/OTS), and Travis Rice (IRTC). These names are just a mere sampling of what is available in one of the tournament's deepest fields. Dogfights from beginning to end in each round are expected.
---
67 Kilograms
2006 world champion Joe Warren (NYAC) has registered in advance of what he hopes is a storybook climb back to the mountaintop. Ready to greet him are the likes of multi-time World Team Trials finalist Alex Sancho (Army/WCAP), Austin Morrow (NYAC/OTS), Anthonie "Twinkie" Linares (NYAC/LOG), and Michael Hooker (Army/WCAP), who is back down below 72 kilos for the first time since the '16 Trials. Sancho, obviously seen as the lead dog here even with Warren's presence, is going to be interesting to watch given the scratch weigh-in. Next-gen studs Benji Peak (Sunkist/OTS) and Dominic Damon (NMU/OTS) shouldn't be dismissed given their talent, but this is a prime spot for someone like Morrow, Hooker, or Linares to try and steal the show.
---
77 Kilograms
It used to be 87 kilos, but 77 has become the United States' deepest field, and at the Farrell tomorrow it is positively overwhelming. 2017 World Team member Mason Manville (NLWC), unquestionably of the best competitors in the sport, is joined by a verifiable crew of assassins. Like reverse lifts? Kendrick Sanders (NYAC/OTS) has you covered. Want to watch a tireless brawler who likes to watch people break? Corey Hope (NYAC) is your guy. Now, toss in '18 Junior World silver Andrew Berreyesa (NYAC/FLWC), three-time U23 World Teamer Jesse Porter (NYAC/OTS), Alex "The Rib Cruncher" Mossing (Air Force), and Colin Schubert (NYAC/OTS), and what you have is a formula for the most wall-to-wall action you will witness throughout the entire year (yes, even counting the Trials).
---
87 Kilograms
Two-time World Team member Joe Rau (TMWC/Chicago RTC) is looking for some early-season tests, and boy, he won't be disappointed. Former World bronze Alexandr Kikinov (BLR) is registered and has won this event a couple of times. Alan Vera (NYAC), provided eligibility checks out, might actually be considered the favorite for the Olympic Team; Jon Anderson (Army/WCAP) is going to be around for some fistcuffs; and Barrett Stanghill (Minnesota Storm/OTS) barely missed out on the National Team last season and is said to be clicking on all cylinders lately. Greco is a "turn and not get turned" game at the top level. 87 kilos gives you that. But in between, you also receive a chance to see top-tier warhorses bang skulls with a lot on the line. How can you say no to this weight class?
---
97 Kilograms
After finishing up at the Senior Worlds in September, G'Angelo Hancock (Sunkist) took a short breather and then quickly resumed training overseas. He's got a one-track mind, not a bad thing to have given this season's implications. His Final-X runner-up Lucas Sheridan (Army/WCAP) wants to close the perceived gap separating the two, and one way to do that is by sharing some more mat space. "Big" Nick Boykin (Sunkist) has made some strides, and Orry Elor (NYAC) is a skilled, experienced brute who can also pose problems. This weight class has belonged to Hancock going on four years, so if a seismic shift is to take place, then it has to start tomorrow.
---
130 Kilograms
2018 World silver Adam Coon (NYAC/Cliff Keen) is locked in on Greco for this Olympic Year, and as such, is filling his schedule with tournaments and training opportunities. His first stop is the Farrell, where he, like several others in their respective weights, is considered a runaway favorite, and for good reason. Coon has hardly been tested domestically over the past year. But... Toby Erickson (Army/WCAP) and '19 Open champ Jacob Mitchell (Army/WCAP) are here. So is '19 U23 World Team member David Tate Orndorff (NYAC). Former NMU'er West Cathcart (NYAC), who looked pretty darn good at Schultz last winter, is also involved. Fans of Coon should want to see him get pressed a little bit. Maybe that happens. The right guys, save for Cohlton Schultz (Sunkist) and Robby Smith (NYAC/Chicago RTC), are here to do it. Then again, all who are lacing them up likely have a much loftier goal in mind when it comes to Mr. Coon. Whatever the result, it will be a net positive for the U.S. program.