2019 Bill Farrell Memorial International Open
Projected Men's Freestyle Seeds At The 2019 Bill Farrell Memorial
Projected Men's Freestyle Seeds At The 2019 Bill Farrell Memorial
Projected the seeds at all six weights in men's freestyle this Saturday at the 2019 Bill Farrell Memorial.
Nov 13, 2019
by Wrestling Nomad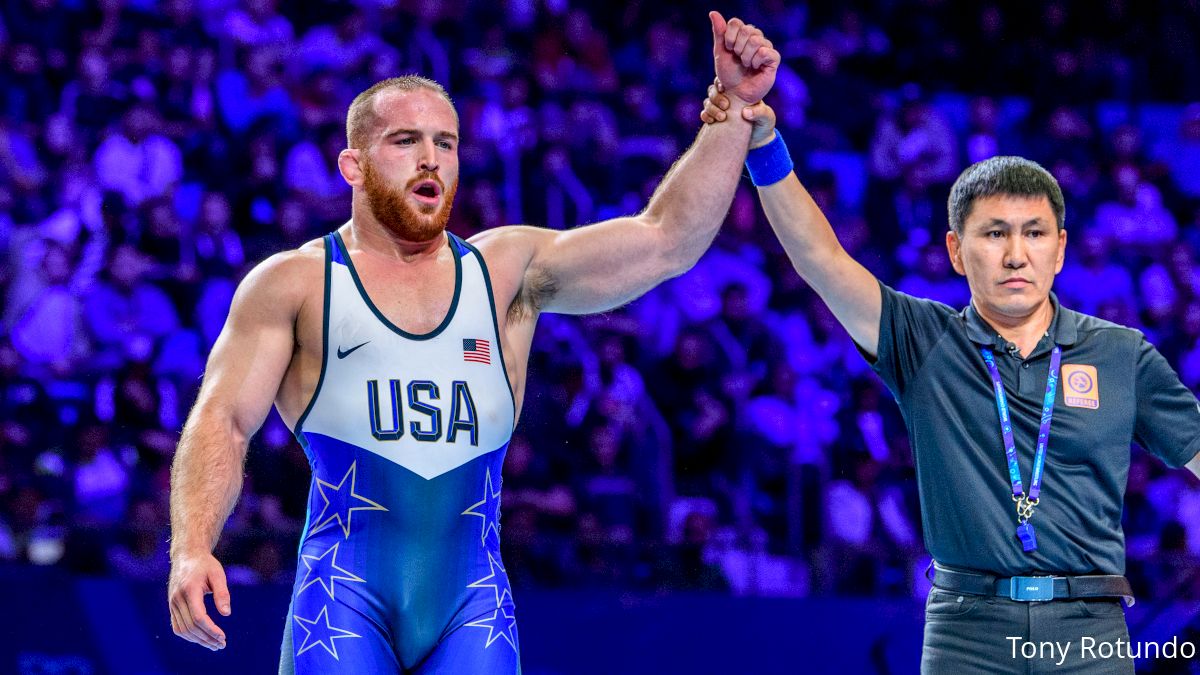 Unlock this article, live events, and more with a subscription!
Get Started
Already a subscriber? Log In
The first qualifier for the 2020 Olympic Team Trials is just a few days away. This Saturday, six athletes will earn spots in the OTT based on their performances at the Bill Farrell.
Watch the 2019 Bill Farrell Memorial LIVE on Flo
November 15-16 | 9:30 AM Eastern
Those qualifying spots will go to "the highest placed USA athlete per weight winning a medal, who has yet to qualify," which means you have to win your weight (or in 57kg and 97kg at least make the finals).
We've projected the seeds for every men's freestyle weight below, based on current registration. In real life, the seeds will be determined at a coaches' meeting the day before. There will be a coach present from each club represented (Nittany Lion WC, NJRTC, Oklahoma RTC, Lehigh Valley WC, etc) and they will vote on the order of the seeds.
57kg
Darian Cruz
Nahshon Garrett
Seth Gross
Nick Suriano
Nathan Tomasello
Zane Richards
Frank Perrelli
Zach Sanders
Austin Miller
Eddie Klimara
Cory Clark
Daniel DeShazer
Shelton Mack
Sean Russell
Jacob Moran
Kyler Rodriguez
Guesseppe Rea Villarroel
65kg
Frank Molinaro
Jordan Oliver
Jayson Ness
Dean Heil
Evan Henderson
Joey McKenna
Bryce Meredith
Earl Hall
Ben Whitford
Colton McCrystal
Matt Kolodzik
Nick Dardanes
Joey Lazor
Mario Mason
Rob Mathers
Ethan Lizak
Joshua Saunders
Kamol Begakov
Frank Yattoni
Robert Rehm
Lukas Richie
Tony Tolbert
74kg
Isaiah Martinez
Jason Nolf
Mekhi Lewis
Logan Massa
Tommy Gantt
Vincenzo Joseph
Chance Marsteller
Dan Vallimont
Joey Lavallee
Quinton Godley
Nazar Kulchytskyy
Dylan Ness
Tyler Berger
Brandon Sorensen
Nick Becker
Branson Ashworth
Nick Incontrera
Evan Barczak
Jake Keating
Jordan Laster
Elroy Perkin
James Hunsberger
Tony Raupp
Jaison White
86kg
Alex Dieringer
Sammy Brooks
Myles Martin
Nathan Jackson
Brett Pfarr
Tim Dudley
Drew Foster
Dom Abounader
Kevin Radford
Josh Asper
CJ Brucki
Stacey Davis
Matt Finesilver
Ryan Loder
Kadeem Samuels
Leo Tarantino
Noel Torres
Ronnie Caudill
97kg
Kyle Snyder
Kyven Gadson
Ty Walz
Kevin Beazley
Michael Macchiavello
Hayden Zillmer
Riley Lefever
Derek White
Daniel Chaid
Jacob Kasper
Enock Francois
Joshua Manu
125kg
Dom Bradley
Youssif Hemida
Anthony Cassar
David Tate Orndorff
Garrett Ryan
Nick Nevills
AJ Nevills
Ceron Francisco
Mauro Correnti
Jeremy Benton
Christopher Campbell
Jacob Evans