Week 2 of the college wrestling season closes out with the Stanford Cardinal traveling to Columbus to take on Ohio State.
Watch Stanford at #3 Ohio State LIVE on Flo
Sunday November 10 | 7:00 PM Eastern
It's the first dual of the year for both teams, with the Pac-12 visitors coming off the Battle at the Citadel and the Buckeyes were at the Michigan State Open.
Here are nine reasons you should not miss the 6 PM dual, which will be live on FloWrestling.
1) The First Match at the Covelli Center
It's one of the finest looking and most expensive wrestling complexes ever constructed. Season ticket sales were strong, and it'll be the first debut of a new arena like this in quite some time. If you can't make it, you're not going to want to miss it.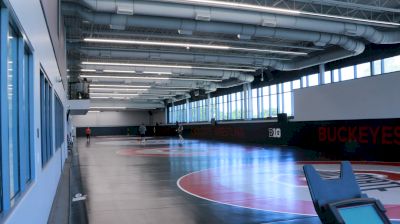 Unlock this video, live events, and more with a subscription!
Get Started
Already a subscriber? Log In
2) Not One, But Two #1s Take The Mat
Kollin Moore was preseason #1 at 197, but Luke Pletcher ascended to the top spot at 141 after beating Dom Demas this past Sunday. Why miss out on the first home match of the year for a couple of seniors at the top of their weight class?
3) Who Starts at 184 for the Buckeyes?
Zach Steiner came back to beat Gavin Hoffman in the wrestle-offs, but then we didn't see him at the MSU Open. Hoffman went 1-2, a slow start to a redshirt freshman campaign that saw him start the year ranked 17th. They have both listed with an or in the probable lineups, so it's still up in the air.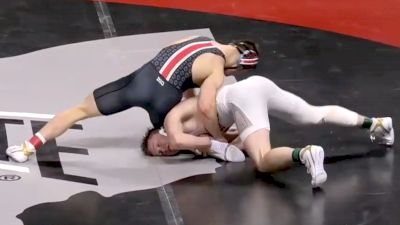 Unlock this video, live events, and more with a subscription!
Get Started
Already a subscriber? Log In
4) Shane Griffith's Go-Go Gadget Arms
Three-time New Jersey state champ Shane Griffith will be the highest-ranked Cardinal when they travel to Columbus. The Junior Pan Am titleist also represents their best shot at a win (along with 125), and is probably their most likely guy to be an All-American in March. He may become the torchbearer in the conference once Zahid graduates.
5) Kinner In, Decatur Out
For now anyway. Sounds like we won't see Jordan Decatur this weekend, so his redshirt is still intact, while Kinner gets some starting experience and has no redshirt to burn. There was a rumor that tOSU was flirting with getting Decatur down to 125, but that raises our next question.
6) Is Heinselman's Shirt Being Pulled?
The second-year Buckeye competed unattached in East Lansing, and they have Hunter Lucas at 125 who has already used his redshirt. That could likely mean the plan (barring injuries) is to have Malik start at 125, Kinner start at 133, and redshirt Decatur.
7) Sasso's Next Test
Sammy Sasso started the year at #5, a justified ranking based on the resume he built during his redshirt year, but with that comes expectations. He aced week one, winning the MSU Open and teching Kanen Storr, but now he'll turn right around and now he'll see #19 Requir van der Merwe, a returning national qualifier that took down Micah Jordan last year.
8) Real Deal Holyfield Woods
All the Southern Scuffle finalist did in week one was knock off All-American Sa'Derian Perry. For his follow-up act, he'll get #1 Luke Pletcher, in a hostile environment. But coming up in the Izzy Style room, with the experience of once winning an Ironman title with a rideout in the third period, Woods is probably relishing the thought of knocking off Pletcher in Columbus.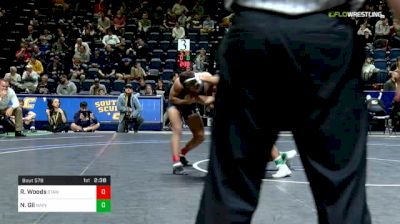 Create a free account to unlock this video!
Get Started
Already a subscriber? Log In
9) Can Kaleb Romero Take Control Of The 174lb Spot?
Although he lost the wrestle-off to Rocky Jordan, his title last weekend got him the starting nod for Sunday. For the time being Romero's the guy, but that will probably be evaluated on a week-to-week basis up to (and maybe even after) CKLV in December.