2019 Final X Wrestle-Off: Yianni vs Zain
Zain vs Yianni Match Notes
Zain vs Yianni Match Notes
Match Notes of the final Final X matches between Zain Retherford and Yianni Diakomihalis.
Sep 2, 2019
by Andrew Spey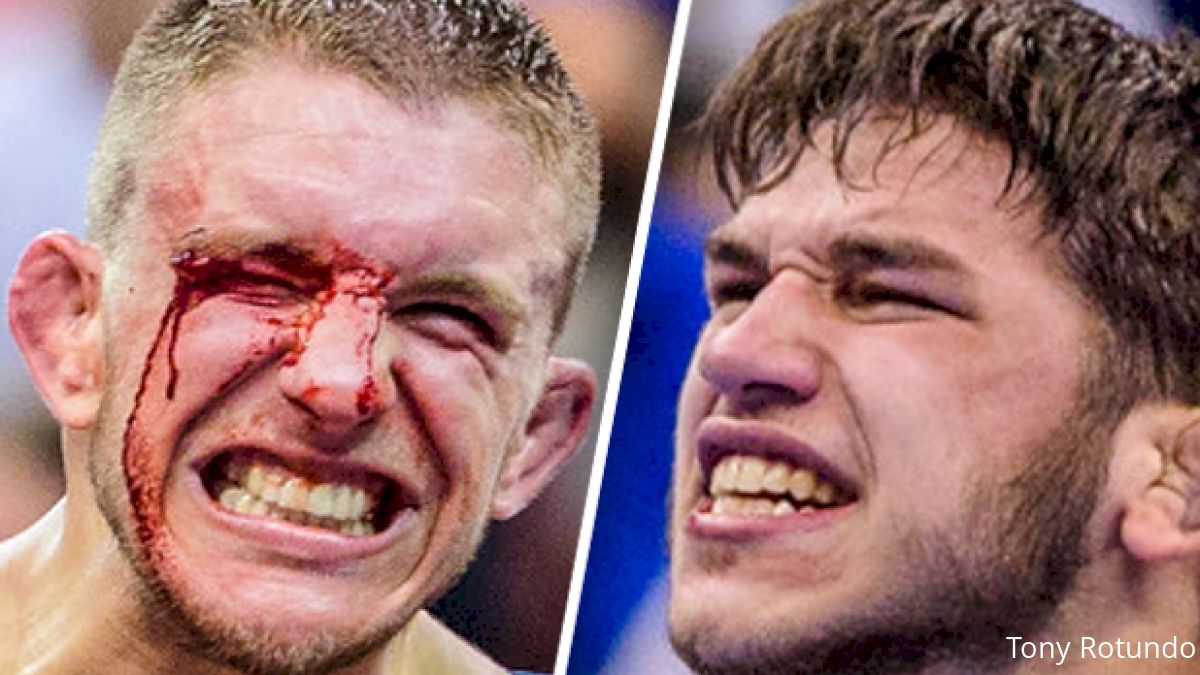 Unlock this article, live events, and more with a subscription!
Get Started
Already a subscriber? Log In
The final Final X matches are finally here! We got two matches in Piscataway in June, then, an arbitrator ruled that we will get at least one more in Wilkes-Barre on Labor Day. Zain still leads the series 1-0. Can Yianni win two in a row and claim the 65kg men's freestyle senior world team spot? Find out with these live updates!
Watch Yianni vs Zain Wrestle-off Live on Flo
Monday, September 2 | 3:00 PM Eastern
For more on both Zain and Yianni, click here!
An hour before the match and the Wilkes University's Marts Center was already teeming with activity. Willie Saylor toured the crowd to sample the mood and gauge the rooting interests.
September 2, 2019
Match one went to Zain. Match two also went to Zain, but then the result was notoriously thrown out by an arbitrator. So that's where we will start in Wilkes-Barre, at match two. First whistle coming soon!
Match Two
1st Period: Zain and Yianni walk out in front of a packed crowd. Pennsylvania representing! And we're off. Yianni attacks right away and they're restarted after petering out in short offense.
Much more subdued singlet choices from when they last wrestled in Final X. Yianni shoots again but Zain is prepared and forces another restart. Zain gets in on a shot and its scramble time. Yianni with the chest wrap. Both might have exposed, but no points go on the board. We get a challenge from Zain's corner. The challenged failed so Yianni gets on the board first. It's 1-0.
Yianni on a low single, more scrambles. Zain sitting the corner. And it's Zain that picks up two for the exposure. No challenge from Yianni's corner so it's 2-1 late in the first period. Yianni in on another shot but Zain sprawls and we go to the break with Zain still leading 2-1.
2nd period: Three more minutes to go. Yianni has been the aggressor but Zain holds the lead. Zain in on Yianni's leg, and it's Yianni sitting on the corner with a crotch lock. Yianni gets two! But it's shite paddled! Restart with 2 minutes to go.
Zain warned for hands to the face. Yianni with an elbow control swim attack, but Zain defends. Yianni keeps coming but he's unable to finish cleanly. Under a minute to go. Zain nearly with a takedown in another crazy scramble but they're stalemated. Under 30 seconds. Zain in on a leg and he's happy hanging out there. Precious time ticking away. Yianni kicking to free he leg. The ref gives Yianni a caution for putting his boot on Zain's face too often. Caution is white-paddled but we only have 6 seconds left on the restart.
There will be no last-second heroics for Yianni. Zain triumphantly flexes to the gym as the fans go wild! The Nittany Lion makes his second world team. Zain is going to Kazakhstan!
A bitter moment for Yianni. He won the arbitration, he won in Turkey, he got another shot at the job, but now those 2019 world championship dreams are dashed. Zain silences the doubted and finally puts Final X to bed for the summer.
A thrilling match, incredible atmosphere. Cheers to the sold-out crowd that showed up on Labor Day to watch just one match. But what a match it was.
Final X comes to a conclusion and we have our complete men's freestyle team. Pack your bags, next stop Nur-Sultan! Thanks for following along and apologies for the typos!