2019 Final X Wrestle-Off: Yianni vs Zain
FRL 402: The Yianni/Zain Blowoutstravaganza Special + 133 Tiers
FRL 402: The Yianni/Zain Blowoutstravaganza Special + 133 Tiers
FRL 402 is the Yianni/Zain Blowoutstravaganza Special, and we also break down the tiers at 133 pounds for this season.
Aug 29, 2019
by Wrestling Nomad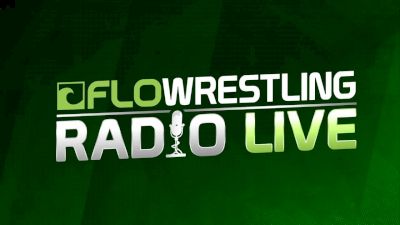 Unlock this video, live events, and more with a subscription!
Get Started
Already a subscriber? Log In
Episode 402 of FRL is the the Yianni/Zain Blowoutstravaganza Special, with predictions and breakdowns of this Monday's match(es). We also break down the 133lb tiers and what jobs in wrestling are the best.
Minutes
0:00 - Willie and CP wore the same shirt today
0:01 - Willie's in Full Fantasy Football mode
0:02 - Yianni/Zain Blowoutstravaganza
0:03 - There was a sequence about a minute in to match 2 that could have been Zain's points
0:14 - The fact that Zain has to win one and Yianni has to win two is a fascinating wrinkle
0:17 - What are the adjustments both will make from Yasar Dogu and Final X?
0:25 - The final predictions for Yianni/Zain
0:35 - 133 Tiers
0:51 - Questions from Friends