2019 Final X Wrestle-Off: Yianni vs Zain
Zain's Train Of Pain: Retherford's Hit List Is Extensive
Zain's Train Of Pain: Retherford's Hit List Is Extensive
Zain Retherford has beaten three dozen All-Americans since he got to Penn State, and his hit list includes seven NCAA champs.
Aug 25, 2019
by Wrestling Nomad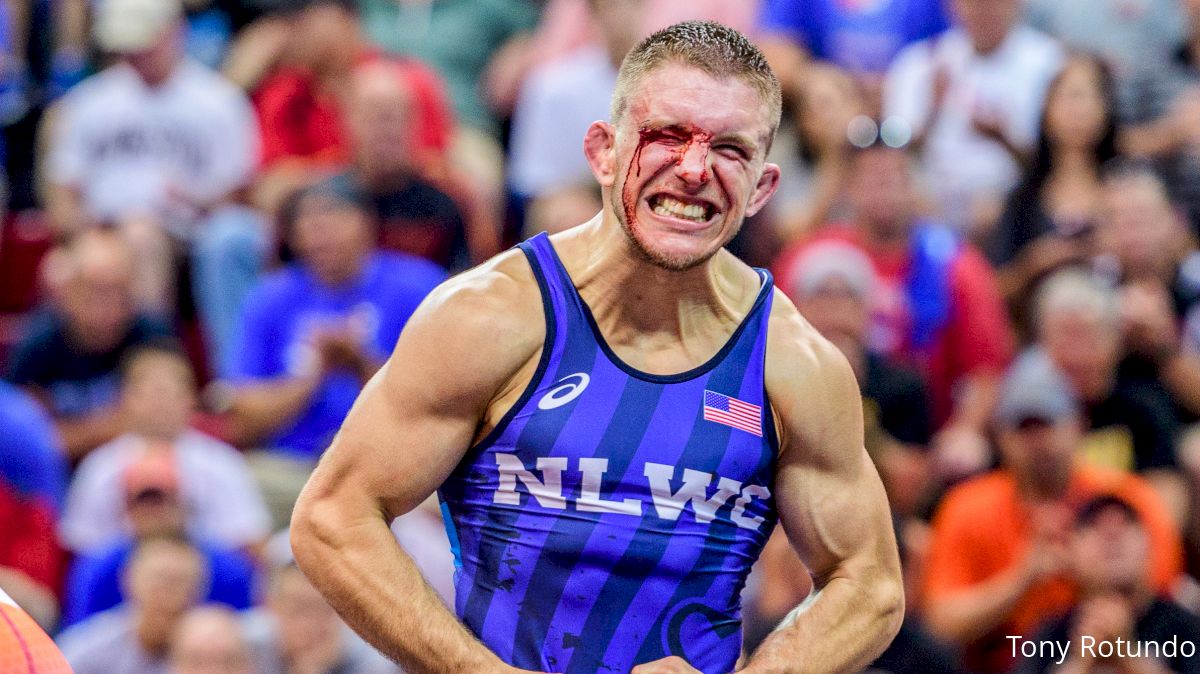 Unlock this article, live events, and more with a subscription!
Get Started
Already a subscriber? Log In
Zain Retherford has been at or near the top of the heap in this country for over five years now. He made three straight Junior Trials finals, won three consecutive NCAA titles, and has the opportunity to make his second senior world team.
Watch Yianni vs Zain Wrestle-off Live on Flo
Monday September 2nd | 3:00 PM Eastern
In doing all of those things, he has had to beat wave after wave of high level wrestlers, from All-Americans to NCAA champs, along with a few international wins in there as well. Let's start after high school and look back at all of Zain's incredible wins.
As a true freshman at Penn State, Retherford was undefeated heading into the conference tournament. He carried a 29-0 record into the Big Ten finals, a season that included a dual meet win over then two-time NCAA champ Logan Stieber. That season he also was victorious over Anthony Collica, Chris Dardanes, Chris Mecate, Steve Dutton, Ugi Khishignnyam, and Joey Lazor, all of whom were All-Americans in their careers.
That spring, he beat an old high school nemesis, Anthony Ashnault, at the Junior Open in Vegas. Ashnault would go on to be a four-time AA and national champ for Rutgers. At the JR Trials, he beat another 4x AA in Brandon Sorensen, a Hawkeye he would beat repeatedly in his career.
While redshirting, he beat the following AAs at the Dave Schultz: Boris Novachkov, Evan Henderson, and Michael Mangrum, plus Russian Murad Nukhadiev. That June, he picked up wins over Vincenzo Joseph, Matt Kolodzik, and Max Thomsen at JR Trials.
When he returned to the PSU lineup in the 2015-16 season, he began a streak that ended with him winning his final 94 career matches. That year, he avenged his 2013 JR Trials finals loss to Jason Tsirtsis, and picked up wins over the following guys who were All-Americans at some point in their career: Sal Mastriani, Paul Fox, Ken Theobold, Troy Heilmann, BJ Clagon, Alec Pantaleo, Justin Oliver, and Pat Lugo.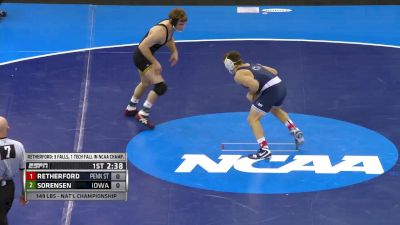 Unlock this video, live events, and more with a subscription!
Get Started
Already a subscriber? Log In
So just two years into his college career, and he'd already shown himself to be a world beater, backing him up the insane potential he showed in 2012, when he won Akron, Fargo, Super 32, Ironman, and a Cadet world title all in one year.
His third place finish at the Olympic Team Trials proved he wouldn't be a one time champ. He had wins over James Green, Jason Chamberlain, Jayson Ness, and Jimmy Kennedy.
A good portion of the wins he had in 2016 carried over to the 2017 season, though he would add victories over Micah Jordan, Lavion Mayes, and Alex Kocer. Zain took home his first Hodge trophy and became unquestionably the most dominant force in college wrestling.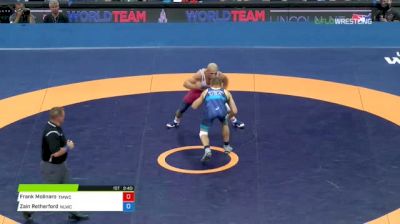 Unlock this video, live events, and more with a subscription!
Get Started
Already a subscriber? Log In
Who could forget the 2017 U.S. Open, when his only loss was controversially to Jordan Oliver. Even still, he beat Nick Dardanes, Ness, and Henderson. He gained steam at the World Team Trials that June, taking out Jaydin Eierman, BJ Futrell, and Dardanes to make it to the finals. That was a three match series between Nittany Lions past and present, with Retherford prevailing in the end over 2016 Olympian Frank Molinaro.
His time on the world team earned him a spot at Beat the Streets, where he took out Daichi Takatani of Japan. Then in Paris at the world championships, he beat David Habat, a NCAA finalist for Edinboro and European bronze medalist.
The final season of his college career ended in 2018 with a third national title and a second Hodge trophy. During the year he defeated Ryan Deakin, Steve Bleise, Boo Lewallen, and Ronnie Perry, bringing the tally of All-Americans he's beaten to over 36.
Losing to Yianni at the Open meant he had to wrestle in WTT, which gave him the opportunity to beat Dean Heil, Molinaro, and finally pick up his first two wins over rival Jordan Oliver, someone he'd never previously beaten before.
That led us to Final X: Rutgers, where he beat two-time NCAA champ Yianni Diakomihalis 10-4 in match one. The second match result was thrown out in arbitration, but he still gets credit for his first match win.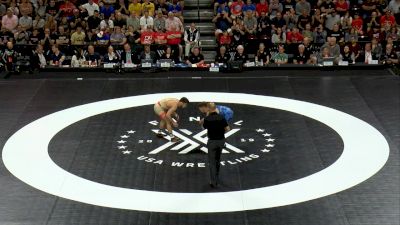 Unlock this video, live events, and more with a subscription!
Get Started
Already a subscriber? Log In
Wins Over NCAA Champs
Jordan Oliver
Yianni Diakomihalis
Jayson Ness
Frank Molinaro
Vincenzo Joseph
Anthony Ashnault
Logan Stieber