What should you be focusing on when the 16U semis start tonight in Fargo at 5PM eastern?
July 14-19 | 4PM Central
We've got you covered with some nuggets and names to watch at just about every weight. Brackets can be found in FloArena and the results page can be found here.
16U Semis
100 Pounds
Minnesota's Jore Volk, the 88lb runner-up last year, takes on Kai Owen of Florida, who was third at 94lbs last year. Christian Forbes really impressed in a third place finish at FloNats, and the Team Donahoe folks all rave about Caden Horwath. The Michigan boy beat the Oklahoman 3-0 in Akron.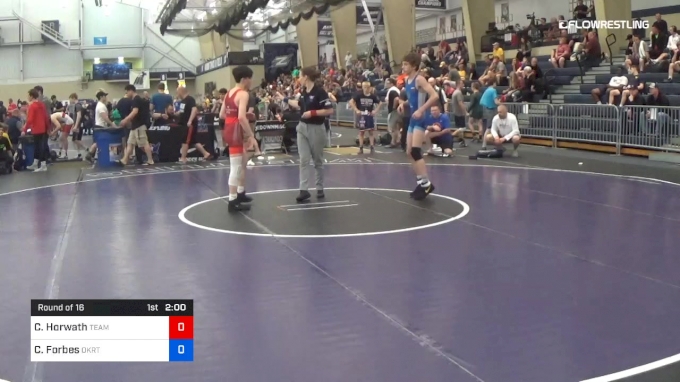 Unlock this video, live events, and more with a subscription!
Get Started
Already a subscriber? Log In
106 Pounds
I think we're heading towards a Sean Seefeldt/Carter McCallister final. Seefeldt is one I've had my eye on for a while but is often overshadowed by his older teammates at St. Ed's and the Ohio Juniors. Carter McCallister was FolkNats champ back in March, and looks to be an excellent prospect as an incoming freshman training out of Greater Heights in Kansas City.
113 Pounds
With all due respect to the top side, the Levi Haines/Gabe Whisenhunt semi is the real final. Whisenhunt has ripped through the bracket so far, with five techs and only giving up points in one match. The PA state runner-up was fourth at FloNats and has looked awesome outside of a barnburner with Kamariyon Nelson of Indiana. Whisenhunt laced Haines up in Akron, so I'm curious to see how the M2 product rebounds this time around.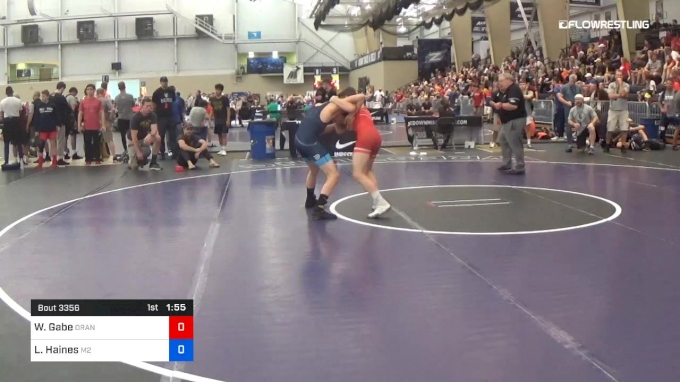 Unlock this video, live events, and more with a subscription!
Get Started
Already a subscriber? Log In
120 Pounds
As of now, I'm saying the possibility of a Jordan Williams vs Nicolar Rivera final has me the most juiced of any 16U weight. Williams is the comeback kid with the best duck in the gym and Rivera is possibly the most creative and interesting wrestler in this or any other 16U bracket.
126 Pounds
Ismael Ayoub is on a heater. Willie dug up that he's gone from 0-2 at the state tournament in March, to fourth place at Ohio freestyle states, to now beating #18 Kal Miller and #11 Derrick Cardinal. Not sure if he can keep it up against #5 Bouzakis, but you best believe I'm not missing that match just in case.
132 Pounds
Daniel Cardenas vs Mitch Mesenbrink is a hell of a match, folks. Cardenas was a finalist last year, and beat Joey Cruz in Tulsa two years ago. He pinned Michael Kilic in 15 seconds in the quarters. Mesenbrink has looked fantastic all freestyle season, taking third at FloNats and winning the Central Regional. He got the flu right before Akron but is healed up.
Daniel Cardenas was double parked. pic.twitter.com/muokWCQP5e

— FloWrestling (@FloWrestling) July 14, 2019
138 Pounds
Two southern boys are up top in Cody Chittum and Nick Vafiadis. Chittum is #4 on the middle school Big Board and placed here last year, while Vafiadis is #25 on the freshman Big Board. Down bottom are Josh Barr, one of the most exciting prospects in Michigan, and John Wiley, an under the radar boy wonder from Oklahoma.
145 Pounds
Again, Dean Hamiti's feel is awesome. We're all high on Matt Singleton, but he went 2-2 in Akron, including being knocked out by Gavin Brown, who Hamiti has in the semis.
152 Pounds
Manny Rojas is in the semis once again, having finished second last year to Tate Picklo. Willie picked him to be the runner-up again, but this time to unheralded Tyler Lillard of Ohio. Lillard is originally from Atlanta and was stuck on the bench this year for St. Ed's, but he has backed up the potential shown in his run to a Western Regional title.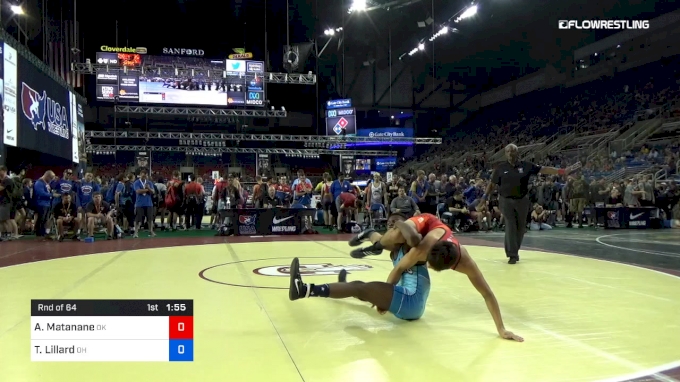 Unlock this video, live events, and more with a subscription!
Get Started
Already a subscriber? Log In
160 Pounds
Color me interested in a TJ Stewart/Mac Stout final. The reports out of the Capital Wrestling Club room are that Stewart has made jumps even from his NHSCA run in March. Mac is the youngest of the Stouts, and looking to match his brother Luke from last year by bringing another Cadet title back home to Pittsburgh.
170 Pounds
Cadet Greco world teamer and returning champ Tate Picko is on the top side against the ever impressive Lenny Pinto, from the Lehigh Valley in PA. Akron finalist Rylan Rogers is down below, the cousin of Chandler and Jordan Rogers.
182 Pounds
Nick Feldman looks the part of a future D1 star, but Bennett Berge has the pedigree. Probably one of the better matchups you'll see today.
195 Pounds
Seth Shumate is terrifying, but David Harper should put up a good fight. Willie has been trying to beat it into your heads that Shumate got next, but you can find out for yourself. His ability to chain together moves, particularly throws, is alarming for someone his age.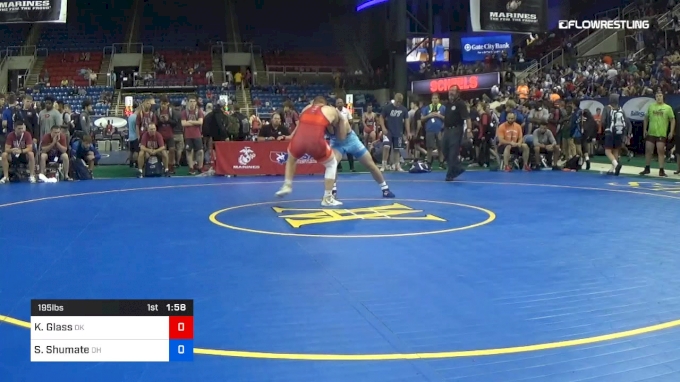 Unlock this video, live events, and more with a subscription!
Get Started
Already a subscriber? Log In
220 Pounds
We might see an all Pennsylvania final if Swanson wins, as Kolby Franklin is heavily favored up top.
285 Pounds
Hayden Copass continues his reign of terror en route to his second straight title.